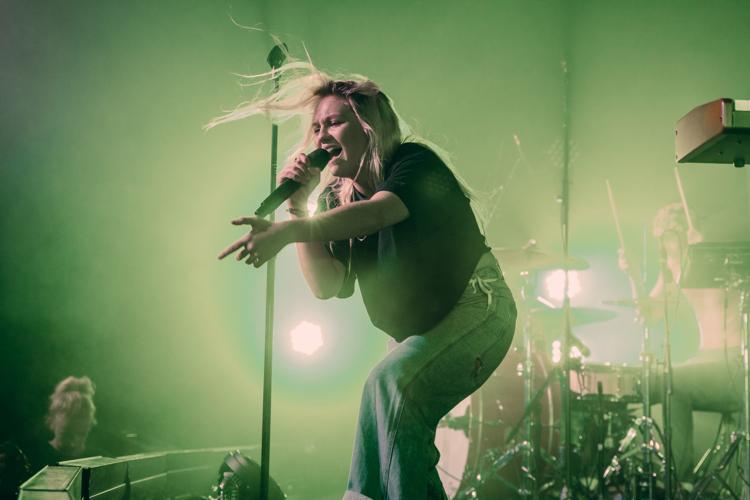 For Carlie Hanson, 2018 has been a monumental year, one that has seen her music career explode — racking up millions of plays for her songs on Spotify, notching her first live performance in May on her 18th birthday and by the end of the year going on tour with big-time pop star Troye Sivan.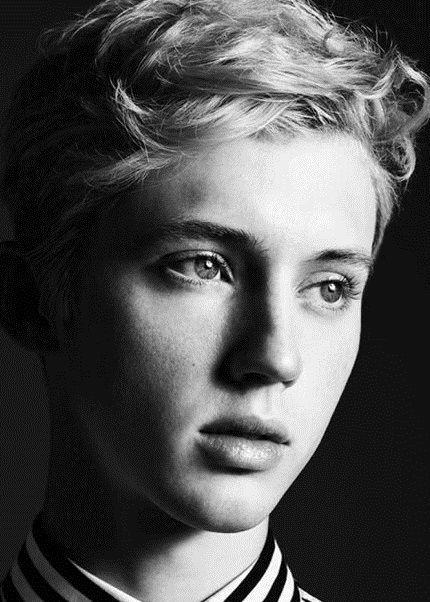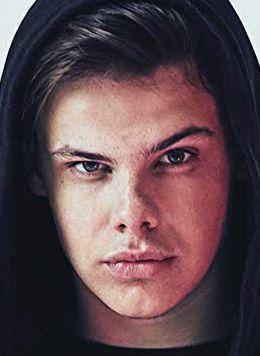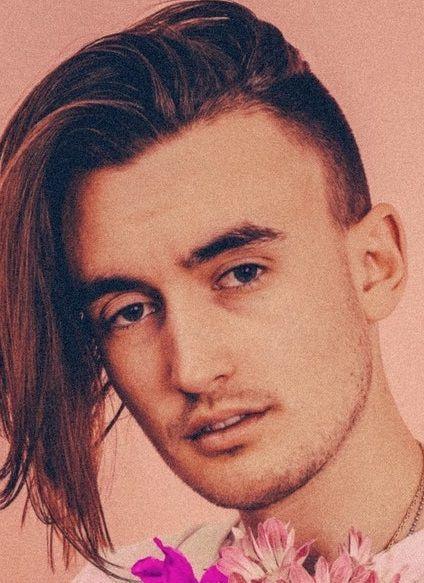 And it's looking like 2019 will be even bigger.
Early in the year, the Onalaska native expects to sign a recording contract with one of the biggest major labels around and release her first EP. On top of that, she'll go on a European concert tour with Yungblud in January and March as well as opening for Gnash on his U.S. tour.
And to think it all started with Justin Bieber.
"He's the reason why I'm sitting here," she said, chatting between bites of chili and sips of hot cocoa at The Root Note in downtown La Crosse recently, accompanied by her mother, Jean, and her younger sister, Carissa. "I just loved how young he was and what he was doing. I was obsessed from the get-go."
Bieber launched his career in a then-unconventional way. The Canadian teenager went directly to fans through YouTube, where a talent scout discovered him. That seemed like a good enough plan to Carlie, who started filling notebooks with song lyrics when she was 11 or 12.
"It probably started from being bored in school," Carlie said. "I would listen to music in my room and just play a random instrumental and then write to it or sing to it and write down the words."
After a few years, Carlie and a guitar-playing friend, Paige Espe, started posting videos of themselves performing songs on YouTube, hoping to follow Bieber's trail.
It didn't exactly work out that way. In a way, it worked out even better.
Lightning strikes
In mid-March 2016, Carlie and a friend were at Valley View Mall, just hanging out, when they discovered there was an iHeart Radio contest to win tickets to see a concert in New York headlined by Zayn Malik, formerly of One Direction. The contest required entrants to post a video no more than 15 seconds in length on Instagram of the entrant "pillow talking" Zayn, a reference to his hit song, "Pillowtalk."
"I was like, 'We have to do this,'" Carlie recalled.
They went out to her friend's car and her friend filmed a clip of Carlie singing a snippet of "Pillowtalk" a cappella. Carlie posted it to her Instagram account. By the time Carlie got home, iHeart radio had reposted her clip on its Instagram account, and it was attracting a lot of plays and positive comments.
"Long story short, I didn't win the contest. Whatever," Hanson said with a shrug, noting that the winner was someone who lip-synched. "I won in other ways."
A Canadian talent agent tracked down Carlie and called with an idea. Come to Toronto, Canada, audition for the House of Wolf producers and, maybe, record some songs. There was a catch. The Hansons had to pay $600 for each song.
The agent, Mike Goldfarb, explained that people tend to take the recording sessions more seriously if they have some skin in the game in the form of an investment.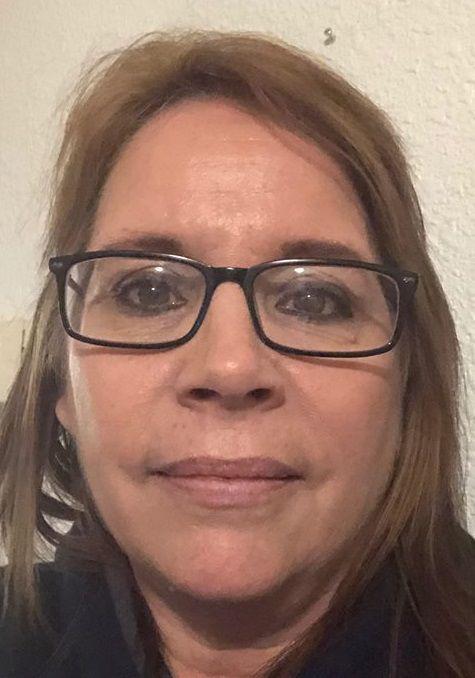 "It made sense, but still I was a little leery," Jean Hanson said. "The first thing you think is somebody is trying to get money out of me."
The Hansons didn't actually have a ton of extra money lying around for recording sessions, let alone a trip to Canada, but Jean said something about Goldfarb made her think his offer was legitimate and this could be a big break for Carlie.
"I figured we're taking a big chance, but at least we get to see Canada," Jean said.
"He seemed very trustworthy," Carlie added. "He just kind of started helping me."
In July, Jean and Carlie drove to Canada, with Jean tapping her retirement fund and credit cards to pay for the trip and the recording sessions. Jean vividly remembers that after Carlie started singing, one of the producers, who spoke only French, put his face in his hands. At first, Jean thought the producer didn't think Carlie was good, but it turned out that he was overcome with emotion at how good she was and how lucky they were to have her come to them.
Jean came to find out what the producer was saying translated to, "This is like a breath of fresh air. This is so great."
For Jean, it was an eye-opening experience. "I thought she was good," she said, "but I found out she was really good."
Way out west
Carlie recorded three songs in Toronto on that trip, including one called "Wanna Call You" that got some play in La Crosse on Z-93, which was a huge thrill for Carlie and her family.
In November 2016, Carlie met up with the House of Wolf producers in Los Angeles to record another batch of 10 songs, with Carlie working with an established writer originally from Scotland, Dale Anthoni, who has become one of Carlie's best friends.
"It's really weird how it worked out. I just got really lucky meeting Dale right away," Carlie said. "It was crazy that I met Dale so early on. He's really the reason why I have my manager."
Carlie is talking about Dani Russin of Full Stop Management, a company that is a major player in the music business whose other clients include Harry Styles, Meghan Trainor, Mark Ronson, Troye Sivan, Sara Bareilles, The Eagles, Lindsey Buckingham, Steely Dan, Gwen Stefani, Bon Jovi, John Mayer and Chelsea Handler.
Russin expressed admiration for how much Carlie has progressed in such a short time.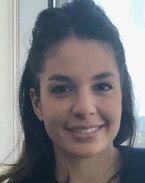 "Carlie embarked on her career as a young singer with a dream that could have felt impossible at the time," Russin said. "Today, I have the pleasure of working with a Carlie Hanson who is living that precise dream as a successful songwriter, dynamic performer and one of the most exciting young artists to make a stamp on music in 2019."
A little over a year after those November sessions in Los Angeles, Carlie independently released her second song, "Only One," a tune she wrote with Anthoni that oozes with longing and shimmers with seductive pop production values.
"Only One" drew a healthy number of fans out of the gate, but there was one fan that mattered more: Taylor Swift. When Swift included "Only One" on her Apple Music playlist, it kicked the song into overdrive. It now has nearly 50 million streams on Spotify and put Carlie on the radar of a lot more music fans than she could have reached otherwise.
To commemorate the song's success, Carlie and Anthoni got matching unobtrusive "One" tattoos. On her other arm, Carlie has a small tattoo of her dream car: a vintage Volkswagen microbus, like the one Kelso has on "That '70s Show."
As "Only One" was taking off, Carlie was working on completing her Onalaska High School graduation requirements, which she got done eight months early. That cleared the way for her to move to Los Angeles last February, where she has been working vigilantly ever since on making new music and ramping up her live performing career.
"She is an incredibly hard worker who approaches everything with this infectiously positive attitude, which is absolutely magnetic to anyone in the room," Russin said.
Big year
Having a daughter moving so far away on her own at age 17 would inspire trepidation in any parent, but Jean said she and her husband, Bryan, felt assured that Carlie's music family, especially Russin, would take good care of their daughter.
Carlie actually stayed with Russin at first before getting her own apartment, a studio near where Anthoni lives.
Carlie misses her family a lot (check out the first line of "Toxins"), which also includes an older sister, Cassie, and an older brother, Jim, who lives in Texas, and she misses her friends back home, too. But her music family in L.A. has given her a lot of support and kept her busy creating.
"I got in with the best people. I couldn't have been more lucky," Carlie said. "They are just great people — always nice, always willing to try what I wanted to do. They wanted it to be my sound, which I really appreciated."
In addition to writing songs with Anthoni, Carlie has been working with a handful of producers, including Skylar Mones, who has done studio work with Rihanna, Adam Lambert and Flo Rida, and songwriter/producer Mitch Allan, who wrote Bowling for Soup's hit "1985" and has worked with a long list of prominent artists including Selena Gomez, Miley Cyrus, Demi Lovato, Kelly Clarkson, Faith Hill, Jason Derulo, Pitbull, Daughtry, Fall Out Boy, Jonas Brothers and Backstreet Boys.
Considering what an impression she has made on people along the way, Carlie actually had relatively little live performance experience before this year. She sang Justin Bieber's "Baby" at a talent show at Holmen High School as her first public performance at age 11, came close to winning another talent show at La Crosse's Mardi Gras event and did some open mic nights with Espe at The Root Note, on a stage feet away from where she was sitting for the interview.
Her first live performance as a recording artist came on May 18, her 18th birthday, at a relatively small club in L.A. that had Troye Sivan and some music business folks in the audience. She said she likes that kind of venue — intimate and sweaty, where it's easy to connect with people — but after touring with Jeremy Zucker and then Sivan this year, bigger venues look to be the norm for her.
Carlie has released five songs this year, including "Us," "Mood," "Goodbye," "Toxins," and her latest, "Numb," which she said has had the quickest takeoff yet. "It's doing really well," she said.
"Numb," a spare, atmospheric tune with trap-style percussion, is a warning to a wannabe lover not to expect any chances of an attachment. "I must have been in some kind of mood that day," Carlie said of the day she wrote the song. "I don't know what was going on. Probably something with a stupid boy, I don't know."
Next big things
For 2019, Carlie has a New Year's resolution, a goal really: She wants to try stage diving.
She'll have plenty of opportunities right out of the gate. In early January, she'll be opening for pop singer Gnash before heading to Europe to open a string of mostly sold-out shows through the end of the month for Yungblud, a gonzo British alternative rocker that Carlie is excited about. "Yungblud is just a rocker maniac. He's exactly what I want. He has so much energy," she said.
In February, Carlie comes back to the United States for more dates with Gnash before heading back in March for some UK tour dates with Yungblud.
Somewhere in there, she expects to be signing a major-label recording contract and releasing her debut EP on that label. She's already had enough success that she was able to pay off her mom's credit cards, allowing Jean to quit her second job, the dividends from her risky investment in her daughter's pop star career paying off.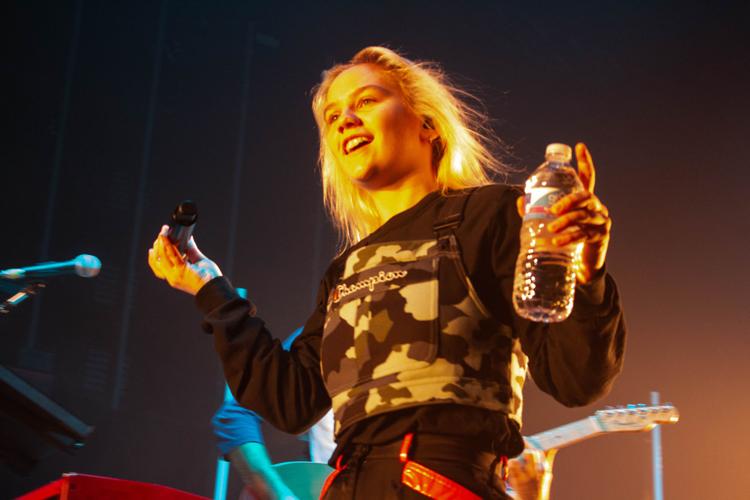 "I believed she had the talent. That's why I took that leap," Jean said. "It's just so surprising how everything has come so far."
There's been some luck involved, to be sure, but mostly it's all about hard work.
"I'm continuously making songs. Even on my days off, I'm still writing. Every day is just like, music, music, music, but I'm not complaining," Carlie said. "When I go to work, it doesn't even feel like work."
For all she's done so far and the success that seems to lie ahead for her, Carlie hasn't gone all Hollywood or anything. She still enjoys simple things in life, is quick to respond with gratitude on Twitter when fans reach out with praise and isn't afraid to be goofy, to be herself. She might come off as cocky at times, but she's always had a strong streak of confidence.
"She doesn't dress up fancy or anything, and she doesn't wear much makeup. That's her," Jean said. "She's pretty much a down-home girl."
Carlie Hanson on tour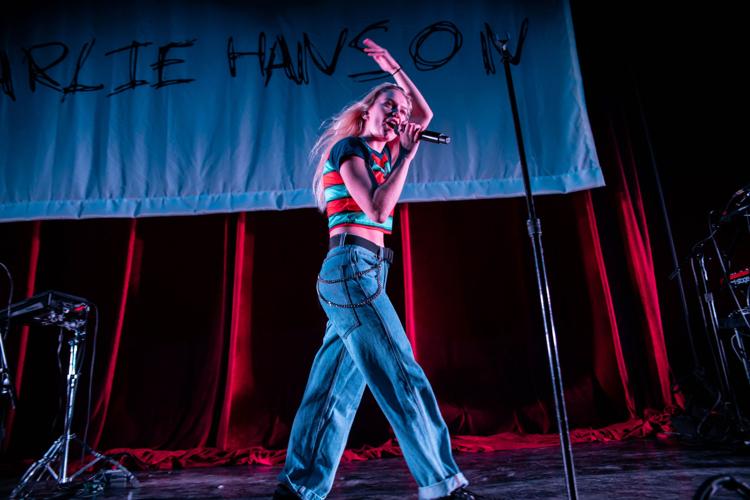 Carlie Hanson on tour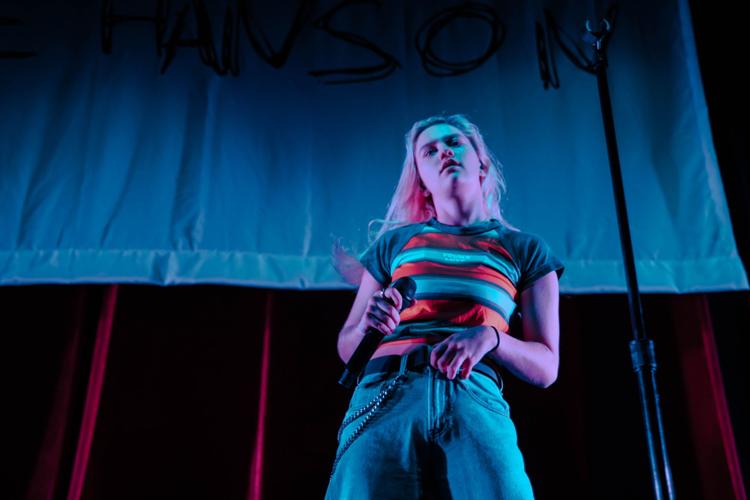 Carlie Hanson on tour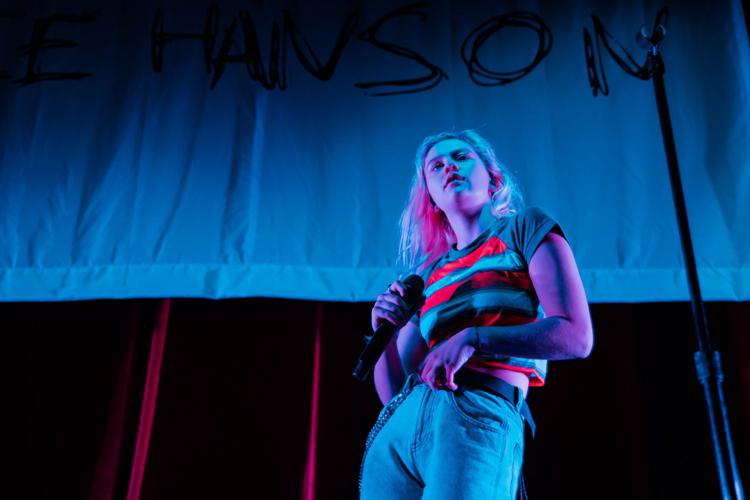 Carlie Hanson on tour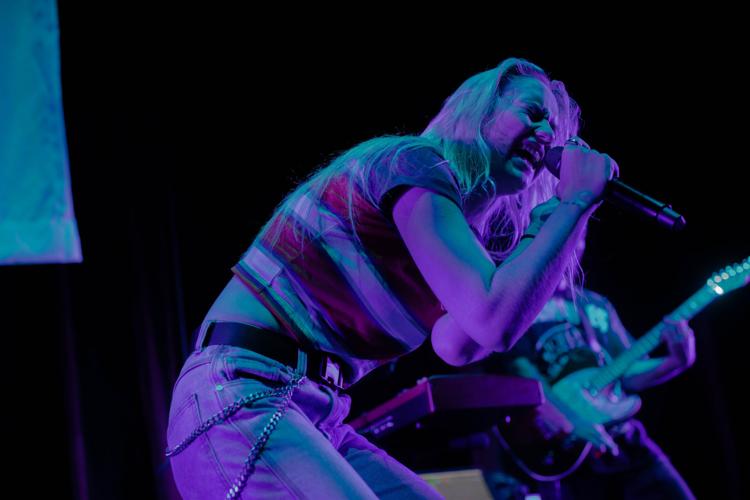 Carlie Hanson on tour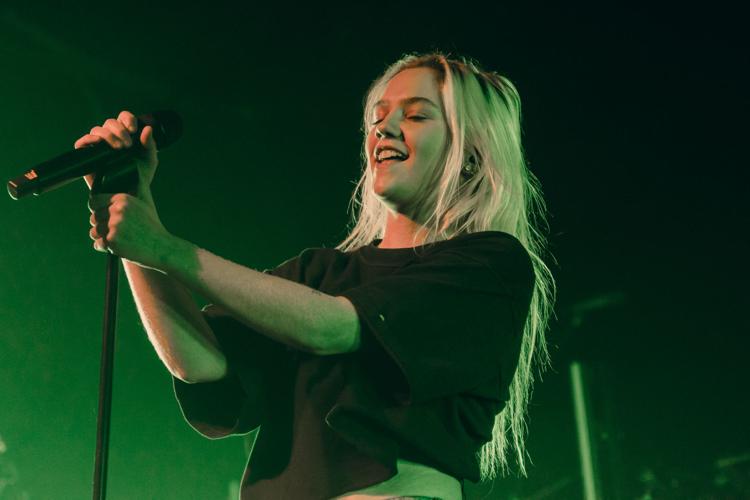 Carlie Hanson on tour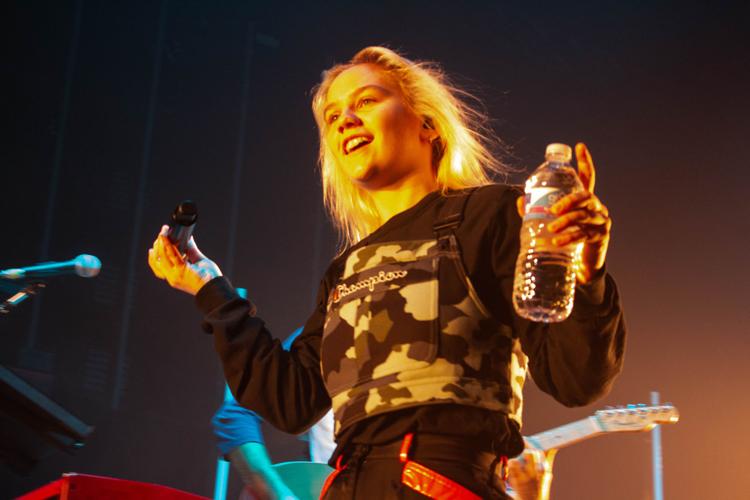 Carlie Hanson on tour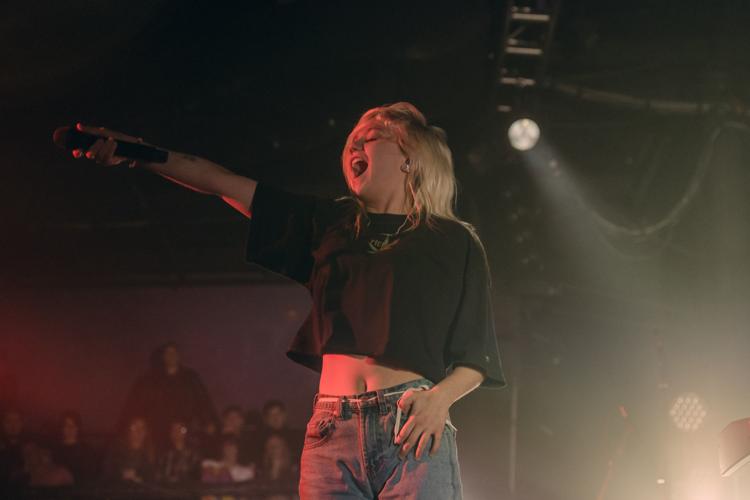 Carlie Hanson on tour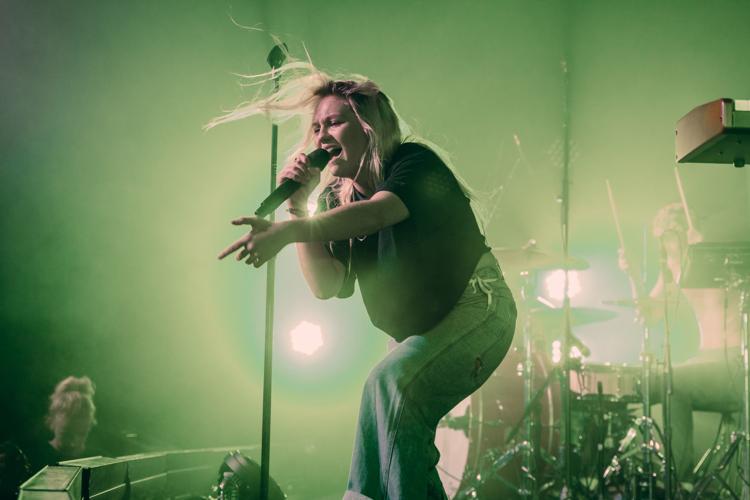 Carlie Hanson on tour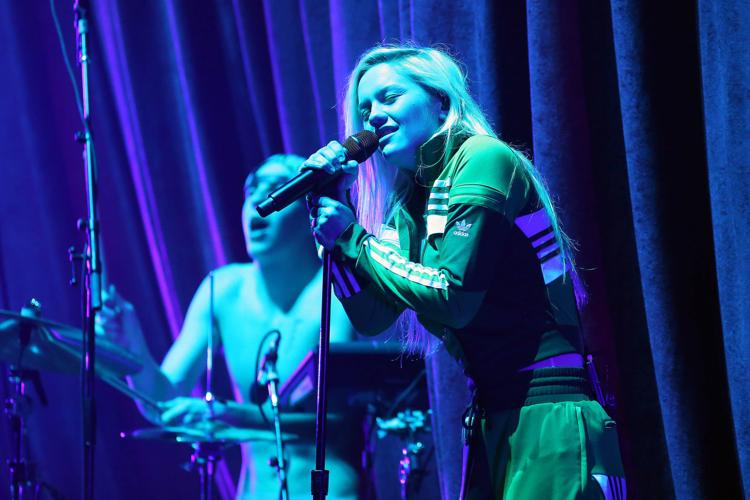 Carlie Hanson on tour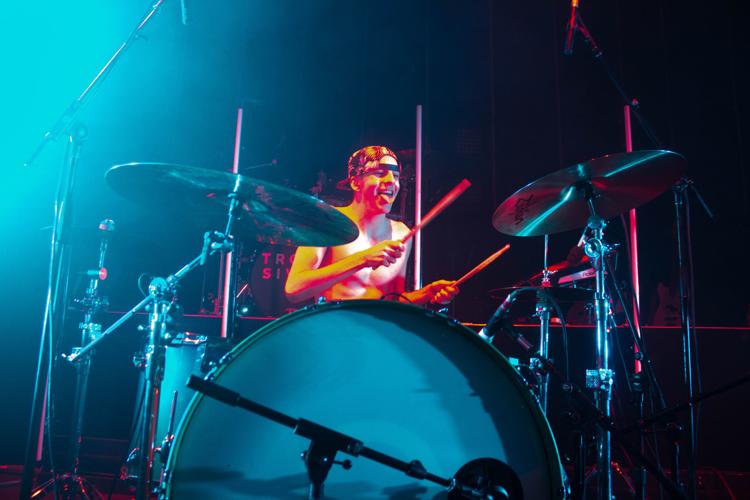 Carlie Hanson on tour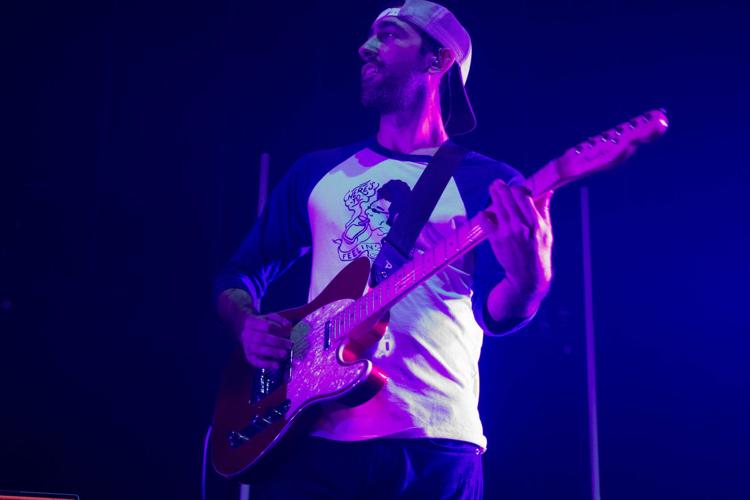 Carlie Hanson on tour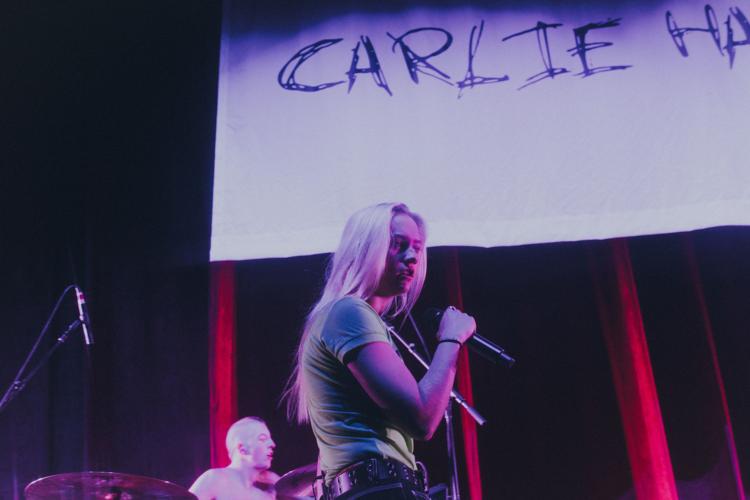 Carlie Hanson on tour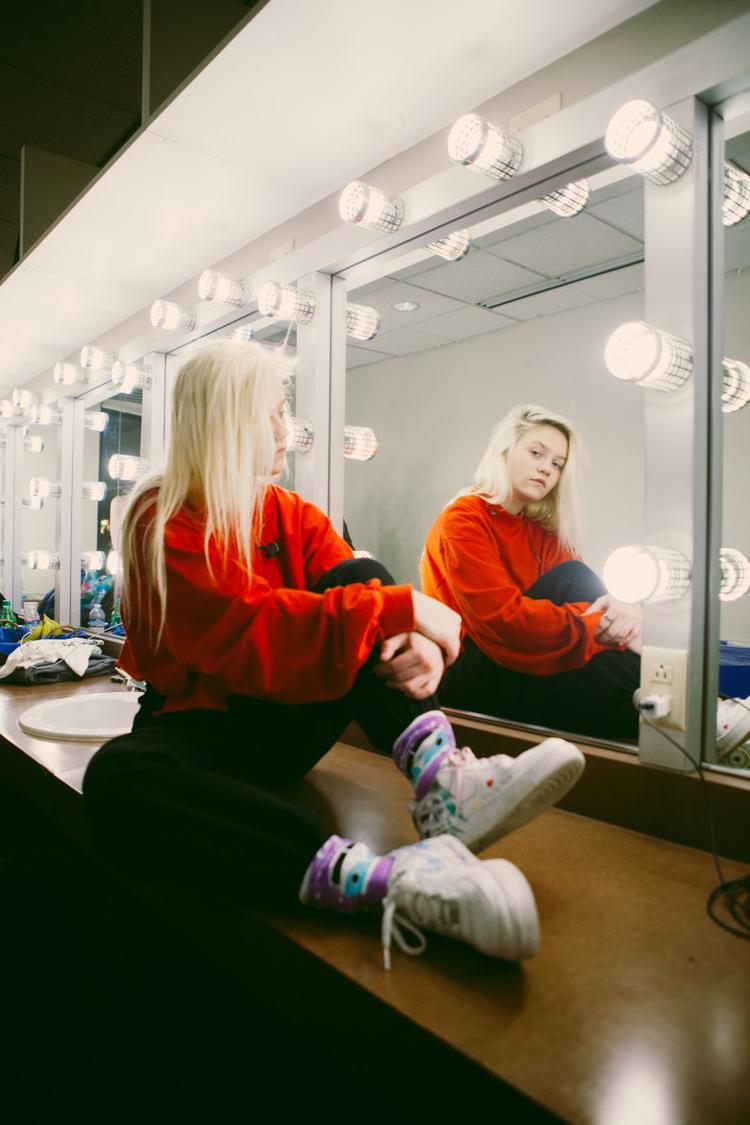 Carlie Hanson on tour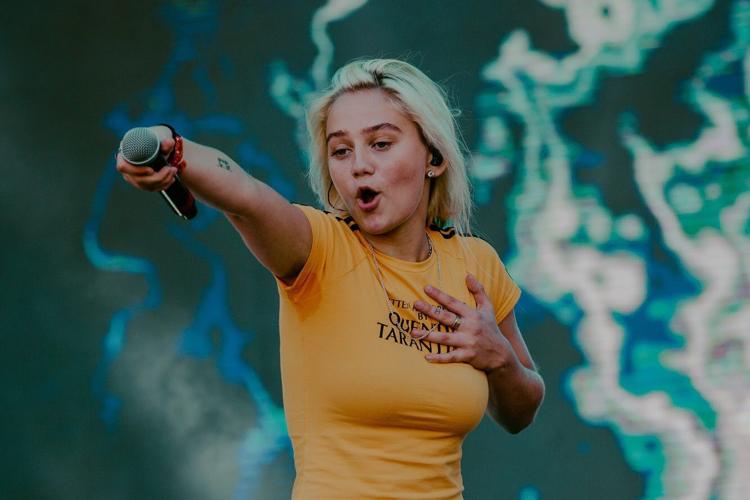 Carlie Hanson on tour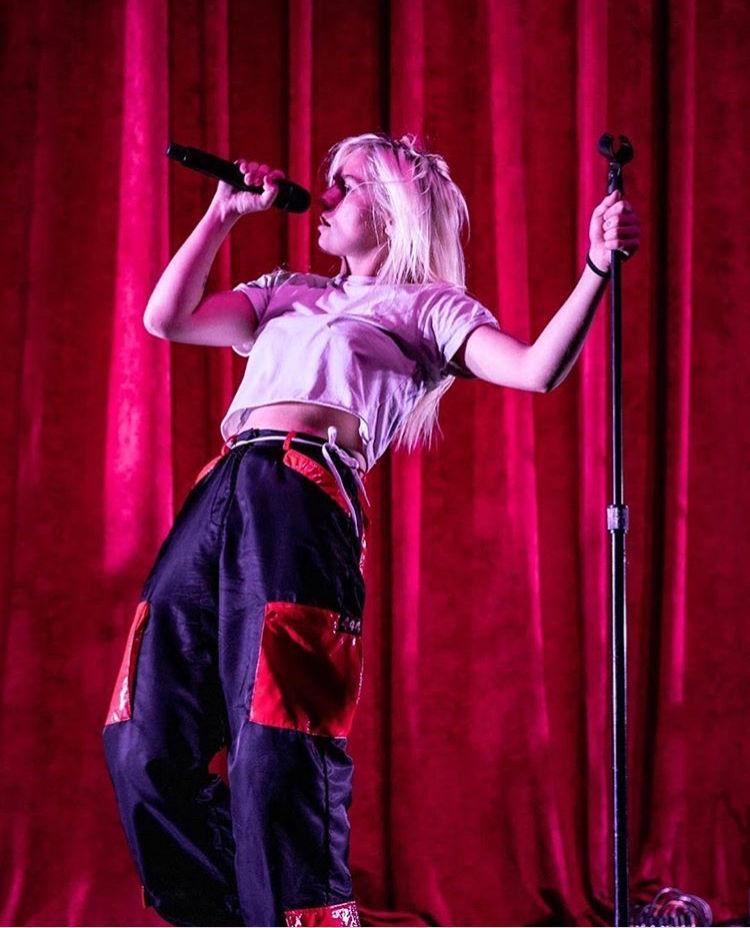 Carlie Hanson on tour
Carlie Hanson on tour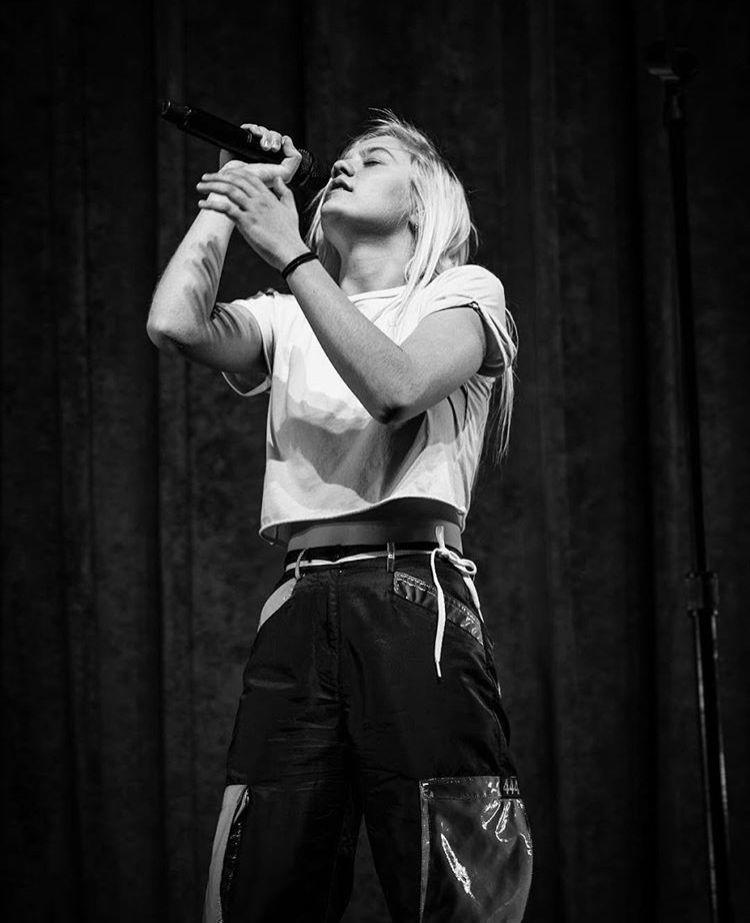 Carlie Hanson on tour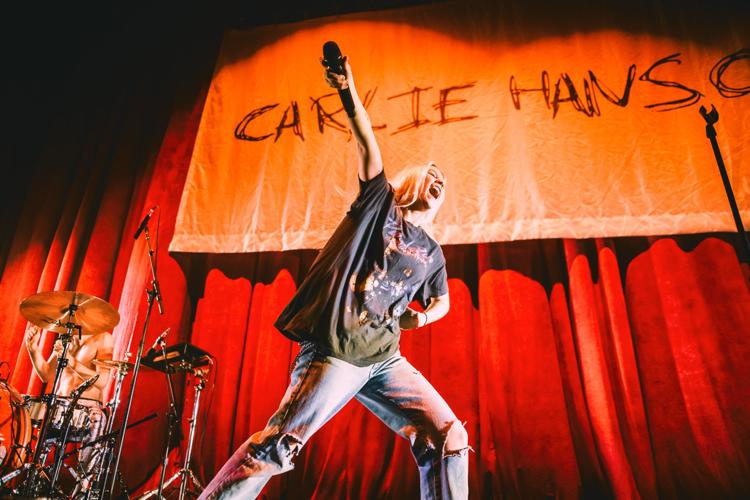 Carlie Hanson on tour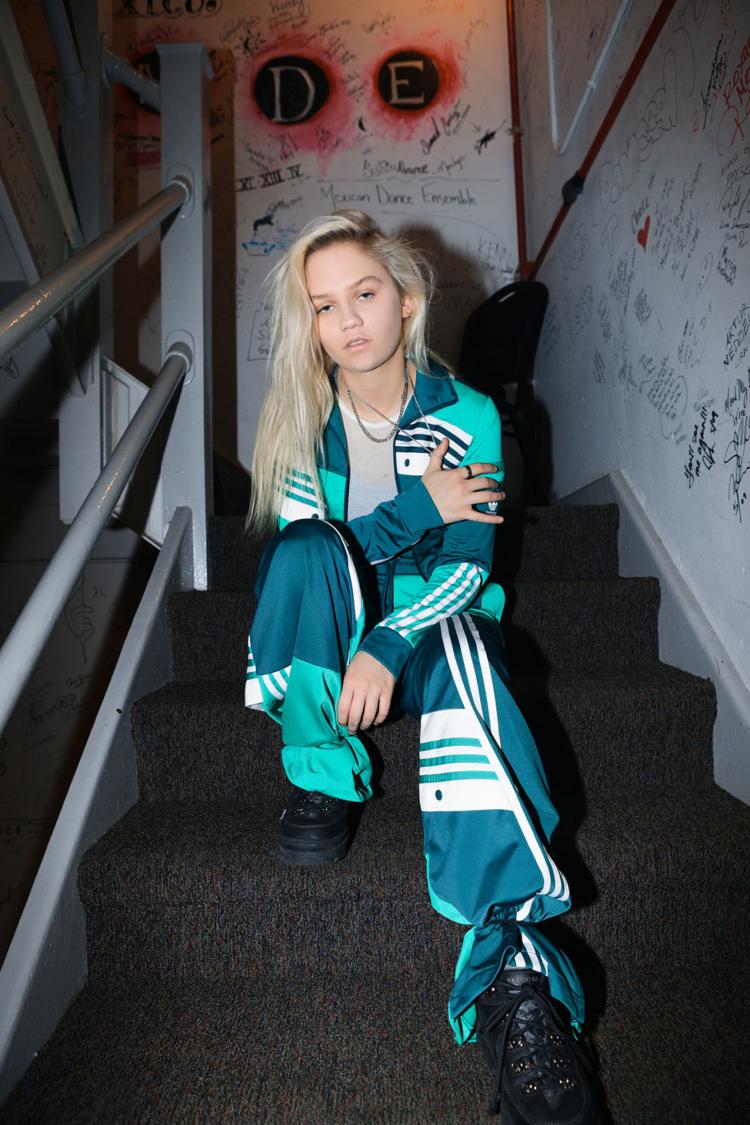 Carlie Hanson on tour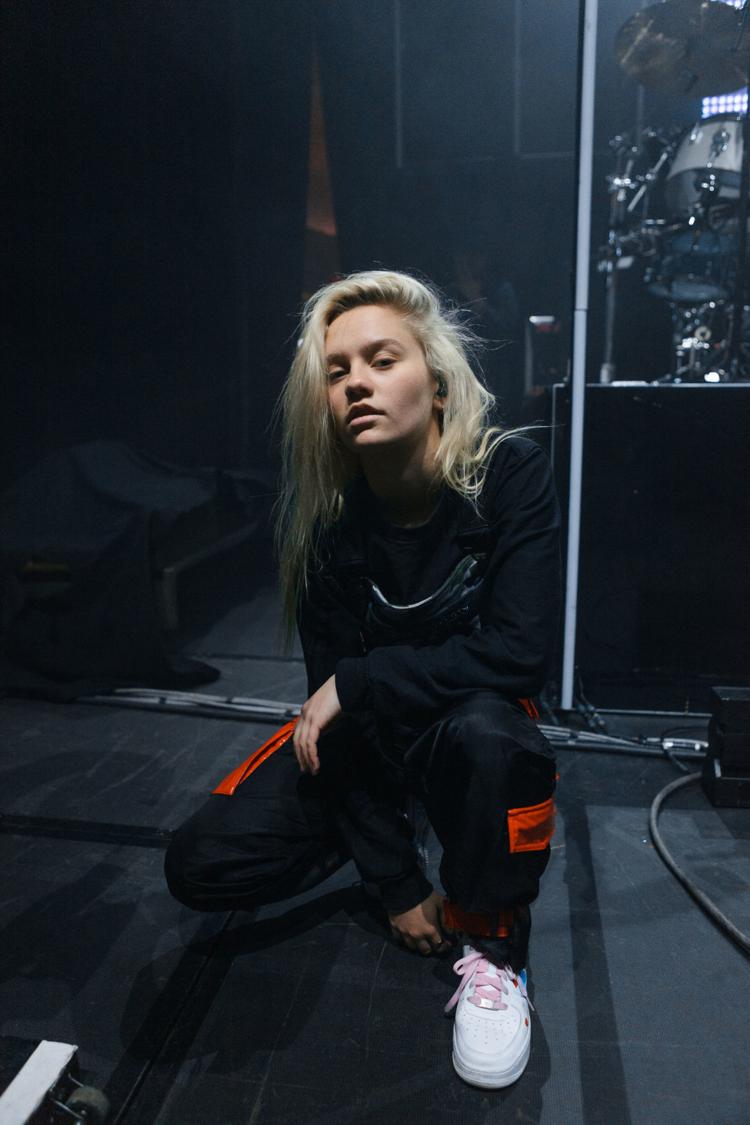 Carlie Hanson on tour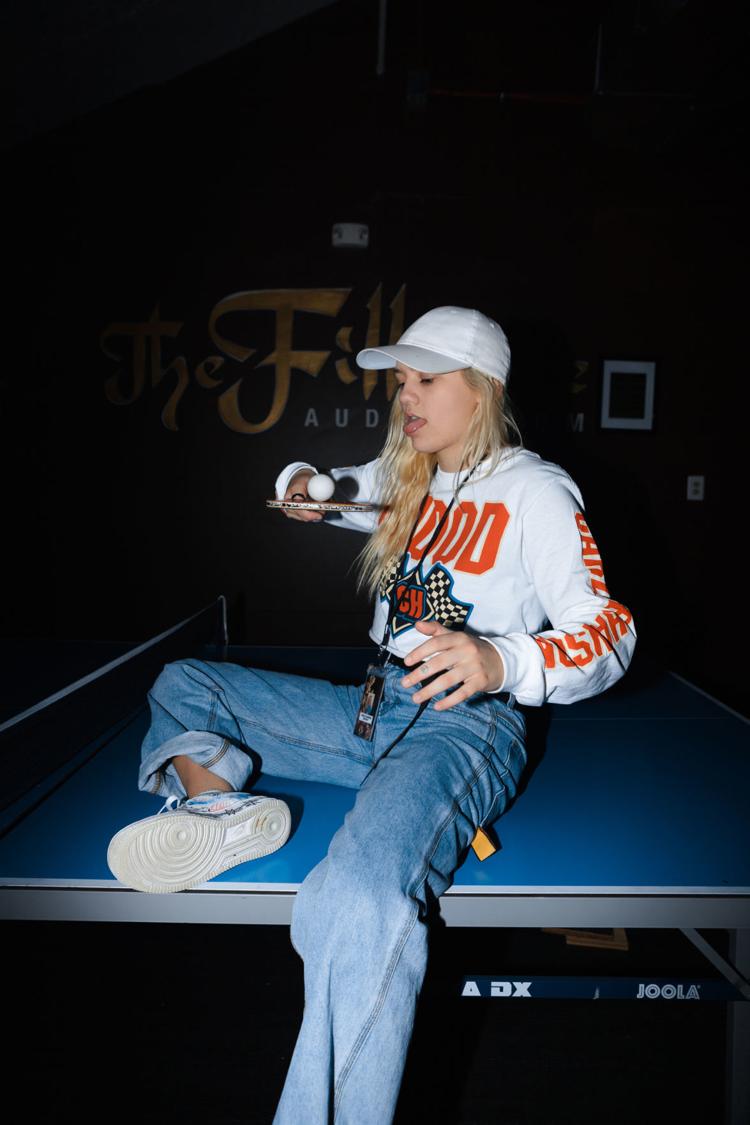 Carlie Hanson on tour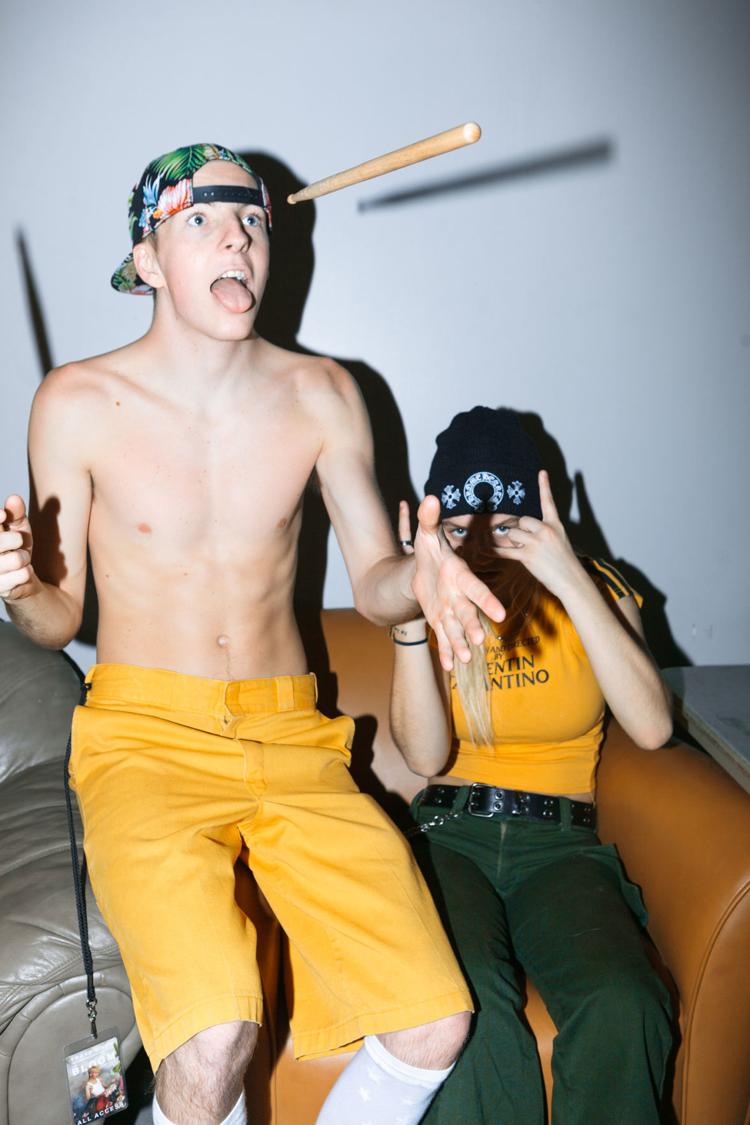 Carlie Hanson on tour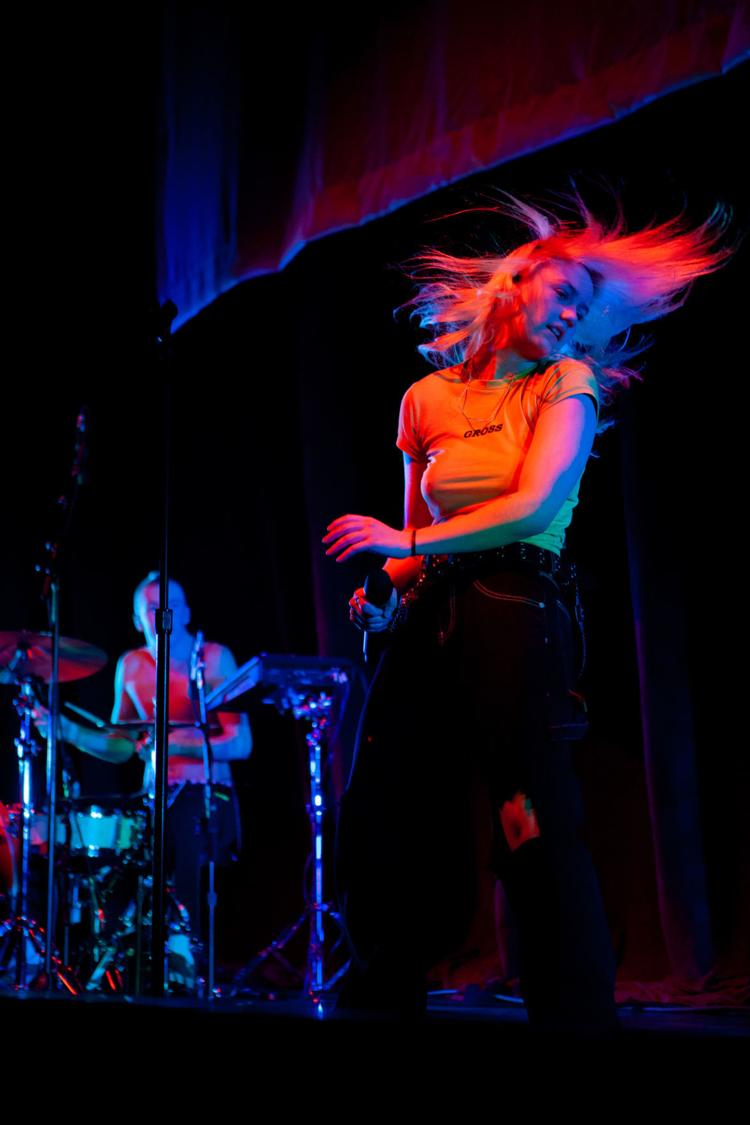 Carlie Hanson on tour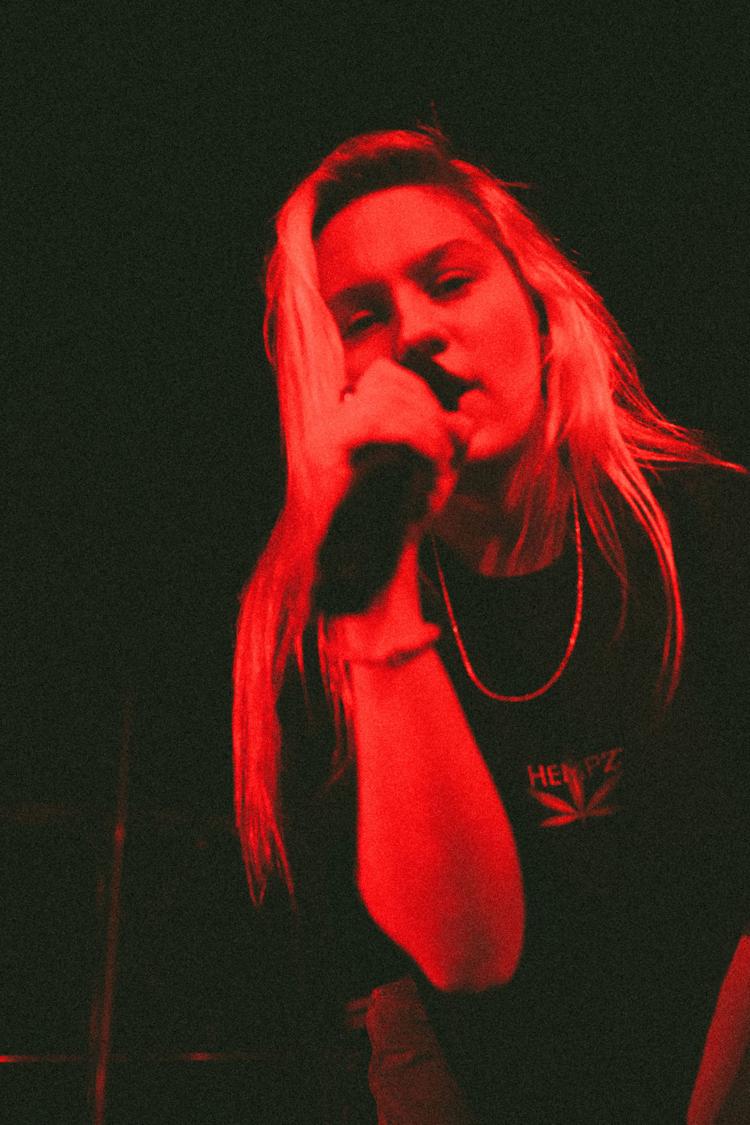 Carlie Hanson on tour