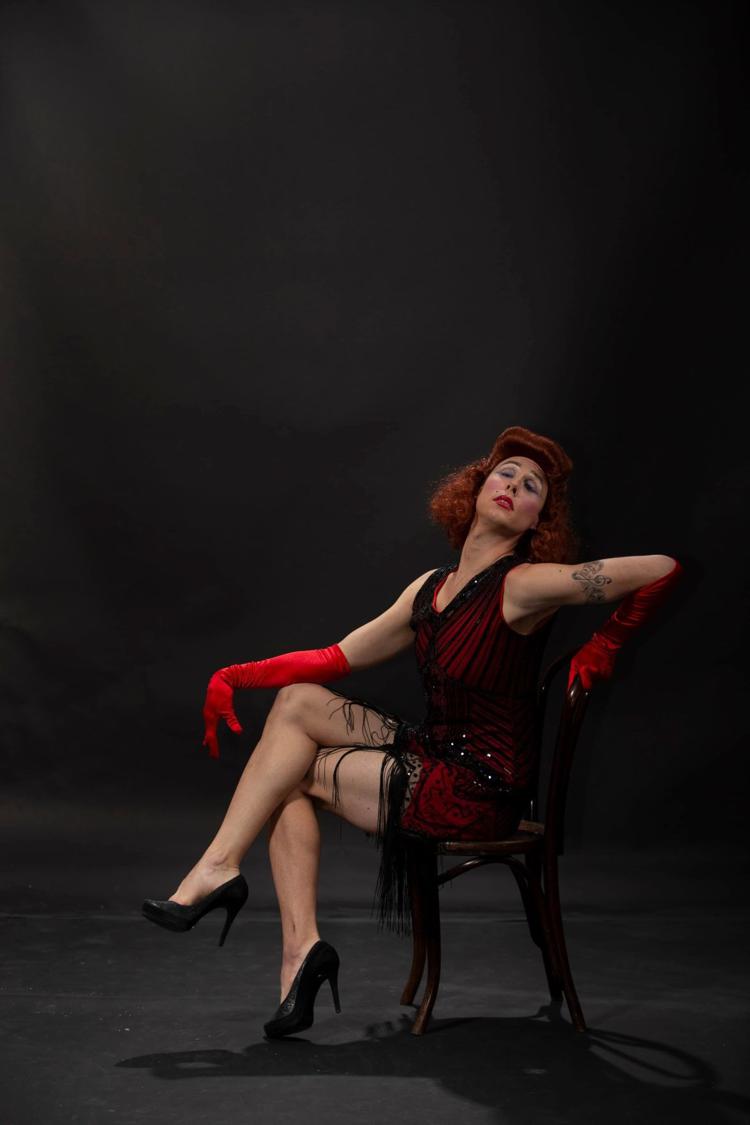 Maybe you've seen "It's a Wonderful Life" one time too many times — or maybe you're just open to seeing something a little less "warm and fuzzy" during the holiday season.
Either way, the Muse Theater production of "Time Square Angel" might be worth checking out.
The irreverent, yet ultimately heartwarming, Charles Busch play runs for seven nights between Dec. 5 and Dec. 14 on the Muse's intimate North Side stage. It's been likened to what would happen if Hollywood in the '30s tried to adapt Charles Dickens' "A Christmas Carol" to a Broadway setting.
In fact, the story is an amalgam of classic Christmas stories like "Miracle on 34th St," "It's a Wonderful Life" and "The Bishop's Wife." The script is witty and full of wisecracks relating to the film characters Charles Busch loved to recall.
"We did one of his plays before" — "Psycho Beach Party" — "and things tend to get offbeat and campy," said Vicki Elwood, the Muse's artistic director. "Busch is a pretty sharp guy who writes very clever scripts. If you have any kind of interest in films you'll pick up on the things he's referencing."
You have free articles remaining.
The main character of the play is a hard-bitten burlesque entertainer named Irish O'Flanagan. She'll be played by Muse favorite Matthew Scott Lucas, fresh off his starring role role in "Gilligan's Island — The Musical." According to Elwood, the play is a comic tour de force for Lucas.
Like George Bailey in "It's a Wonderful Life," O'Flanagan receives a visit from an angel who shows her the disastrous direction her life is heading. "In addition, the play includes classic characters you've seen in old movies — the gangsters, the ingénues, the old people cast as comic foils," Elwood said.
This is not your usual holiday season fare, though. "It's a little edgier," Elwood said. "More like something you'd see in Chicago or New York, but we have the audience for it. It might be a little risqué, but it's harmless compared to what you'd see on HBO."
The play ran for years in New York (with Busch in the starring role), yet Elwood only heard about it because of her television watching habits. She was watching a TV talk show that had Sarah Jessica Parker on as a guest.
"She mentioned 'Times Square Angel' so I Googled it and said, 'Oh my God! I didn't know Charles Busch wrote a Christmas show!'" Elwood said.
After purchasing the rights to do the play here, she's been more than happy with the way rehearsals have gone and is looking forward to the show.
"I think it's going to be great," she said. "I like plays that have a heartwarming message, even though things might get a little crazy."