An abstract "autobiography," arresting travel photos and colorful mosaics are all part of the mix for new exhibits opening July 18 at the Pump House Regional Arts Center. Between 25 and 30 works by Minnesota painter Lisa Anderson will be featured in the Kader Gallery. According to Anderson — who says she absolutely loves the process of putting paint on canvas — her abstracts make up a kind of visual history of what's been going on in her world as she paints.
"As layers, colors and shapes take form, I experience love, hate, awe, frustration, anxiety, obsession — and finally, satisfaction and completion," Anderson said.
Owner of a bachelor of fine arts degree from Mankato State University, Anderson has exhibited throughout Minnesota, but this will be her first show in Wisconsin. She likes working in acrylic accented with oil pastels because that provides the opportunity to quickly build multiple layers.
Anderson is not above adding the occasional strip of masking tape or "whatever else I find that has an interesting texture." Long fascinated by the process of putting paint on canvas, she also admits to being obsessed with colors, shadows and textures. "Those things all play off each other," Anderson said.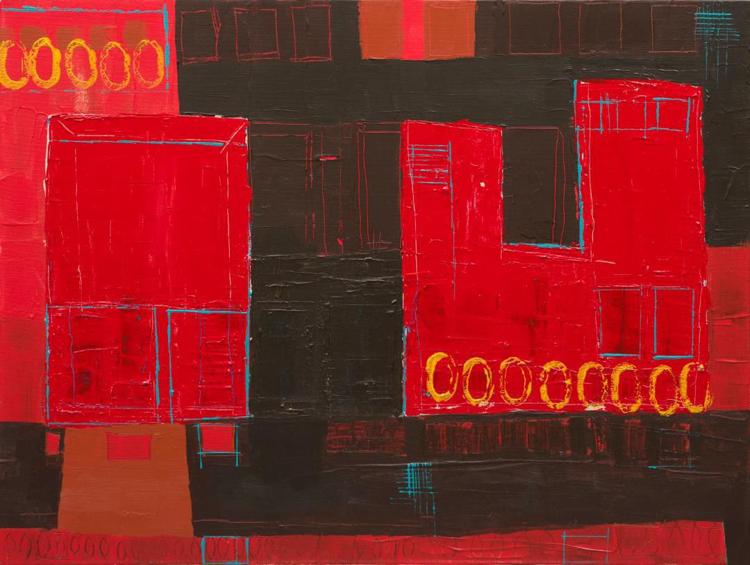 Asked about how she goes about starting a piece, Anderson said it's totally spontaneous and unplanned, with one stroke leading to another. That's a contrast with her daily life.
"I'm really organized in my life and my day job, but when I start a painting I'm calm and focused but I don't overthink things like I do in my normal life," Anderson said. "I just feel really free."
Complementing Anderson's show on the first floor of the Pump House is a photography exhibit by Terry Lilley. A professor at UW-La Crosse, Lilley is hanging his first show ever. He said friends encouraged him to submit his work to the Pump House. "They talked me into it," Lilley said.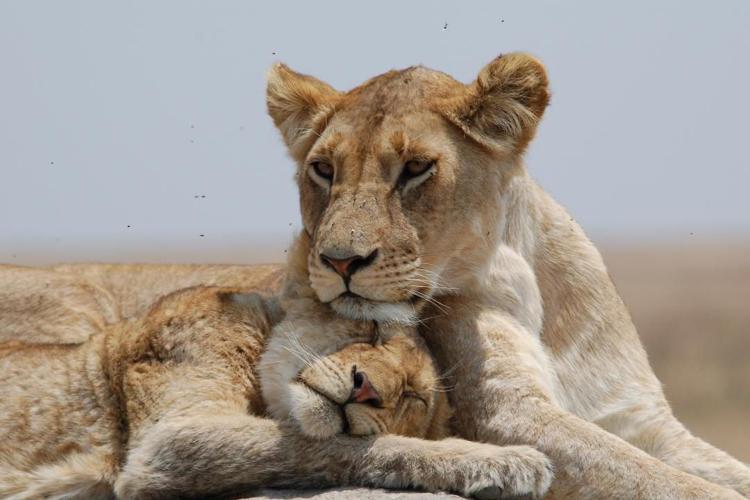 Although Lilley considers himself an amateur photographer, his thoughtful and perceptive compositions make it clear why the Pump House was happy to show his work. According to Lilley his photography mixes well with two other passions — travel and love of animals.
Places that Lilley has visited include Kenya, Brazil, Costa Rica, Egypt, Panama, Peru and the Galapagos Islands. "A lot of those initial trips were wildlife trips," Lilley said. "It's kind of nice to combine those two passions."
About 25 of Lilley's photos will be shown in the Front Gallery, with a little over half of them featuring animals. Lilley said that, for him, photography is a kind of meditative practice and that he particularly looks for small moments, details and gestures. "That's why, for example, you'll see a lot of close-ups on the animals' faces," he said.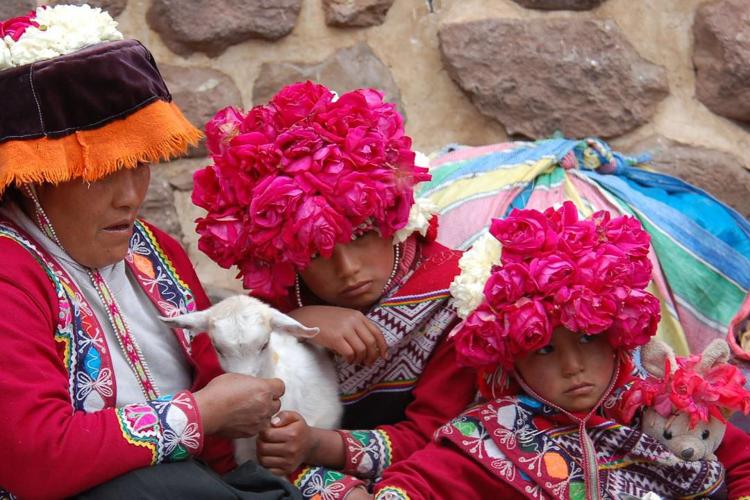 Peru, according to Lilley, is perhaps the most visually appealing place he's ever visited. "Everything is so vibrant and beautiful there," he said. But he also loves Kenya and Tanzania for their abundant wildlife.
One floor above Lilley's photographs, the Balcony Gallery will showcase the mosaics of Tamara Peters. Some are abstracts and some are nature scenes and, like Lilley, this will be Peters' first public showing. Although she has a fine arts degree from UW-Stevens Point, she came relatively late to mosaics.
"My mom used to do stained glass and after she passed I came across some of her old stained glass and started playing with mosaics." Peters said. "I really enjoyed it and went from there."
Although it takes a long time to do each mosaic because she cuts out each piece, Peters said she thoroughly enjoys the process of figuring out colors, textures and depth. She's also thrilled about showing her work at the Pump House — and not just for herself.
"This is so exciting for me — it's kind of a dream come true," Peters said. "With my mom having passed, this feels like a tribute to her. Hopefully, she's proud of me."