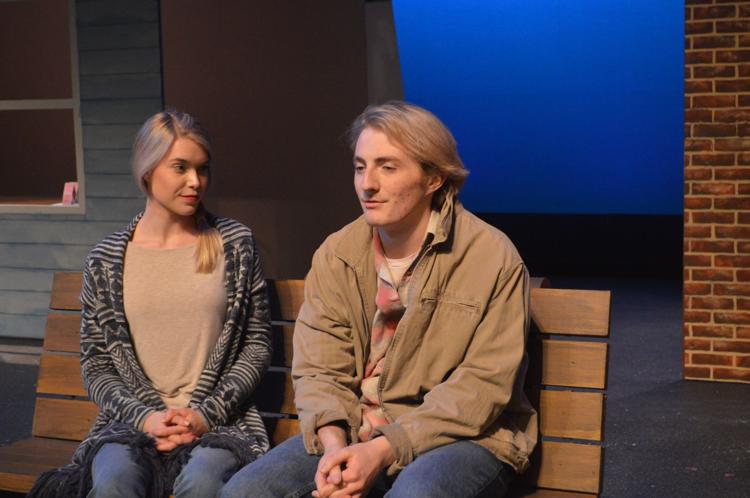 "Middletown" — the latest offering from the UW-La Crosse Theatre Department — has been likened to a modern-day equivalent of "Our Town," Thornton Wilder's classic tale of Anywhere, USA.
The play's author is Will Eno, but UW-L theater professor and "Middletown" director Eric Jorgensen sees parallels with someone just as famous as Wilder.
"Eno goes into some pretty absurd territory," Jorgensen said. "There's one scene in which we literally leave the planet. In that sense he's more like Samuel Beckett."
Regardless of its pedigree, Middletown received rave reviews when it premiered in 2010. Here's how The New York Times described it: "Delicate, moving, piercing, tart, funny, gorgeous … glimmers from start to finish."
You have free articles remaining.
Critics have noted that the play is about loneliness, yet at the same time is very funny. Asked whether there's a contradiction there, Jorgensen did not see one. "There's a lot of dark humor in it," He said. "Eno is interested in connections, how we close ourselves off from one another and how we use humor to deal with loneliness."
The play's plot revolves around the friendship between newcomer Mary Swanson and John Dodge, one of Middletown's longtime residents. As they interact with each other and other inhabitants, the play examines life, death and the mystery of existence.
This is a play with an extremely broad reach. "It has everything that goes with life — love, hope, awe and everything in between," Jorgensen said.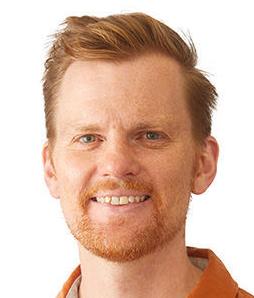 The play has an intermission and Jorgensen stressed that what happens in the audience just before that is noteworthy and directly related to Eno's fascination with human connections. "It's an extraordinary metatheatrical moment," Jorgensen said.
After many years of living in California, Jorgensen moved to La Crosse recently (although he grew up in Wisconsin). "This is my first time working with the students in our department and I couldn't be more impressed," he said. "This is a challenging play and they're rising to the occasion."