I'm excited about a bunch of new records coming out, including albums by Jason Isbell and the 400 Unit and Steve Earle, both of which people could listen to for free online this week thanks to National Public Radio's "First Listen" feature. I'm especially pumped about the new solo album by TUGG frontman Andy Hughes, called "Heartland and Heartache," a country-folk collection that might surprise fans of the rock/ska he has been kicking out for years with TUGG.
We'll have a story on the album coming soon, and you can listen to his songs on the La Crosse Tribune website through our recently launched "Listen Here" feature, which I'll admit was inspired by NPR's "First Listen."
While it is a solo album, Hughes didn't do it alone. There's a long list of contributors, including bandmates from TUGG and other special guests, providing instrumental flourishes and vocal harmonies that round out the songs Hughes worked so hard to craft. The amount of labor and creativity that goes into recording a song, let alone a full album, is something we don't think about a lot, especially if the recording is done well. If the artist and all the people who helped make the record have done their jobs correctly, you just get lost in the song itself and don't worry about how they did it.
This week, I got a peek behind the curtain. Casey Virock, a songwriter, singer and guitarist who has been a fixture on the La Crosse music scene since playing bass guitar in his first band, Disorient Express, back in the 1980s, invited me to come over to his house to hang out while he and Jason Knox put the finishing touches on a seven-song EP for a duo he's formed with Knox. "I'm the John Oates to his Daryl Hall," Knox quipped, but upon further review decides he might be more like Dave Stewart to Virock's Annie Lennox.
Virock's fronts Porcupine, an alt-rock trio with an ever-rising profile — the band recently went on a Midwest mini-tour with the Meat Puppets and Mike Watt, musical artists that Virock greatly admires. He also plays with two other bands, Shen Teh and Brahman Shaman, and yet he still finds time for a side project that he has been calling Dolly Rocker (from a Syd Barrett song). They'll have to change the name when they officially release a recording because there's already a band called Dolly Rocker — I'm thinking Dali Rocker or Dalai Rocker might work — but Virock will keep the moniker for live solo work. He's leaning toward Opel as the name for his band with Knox, another nod to Barrett.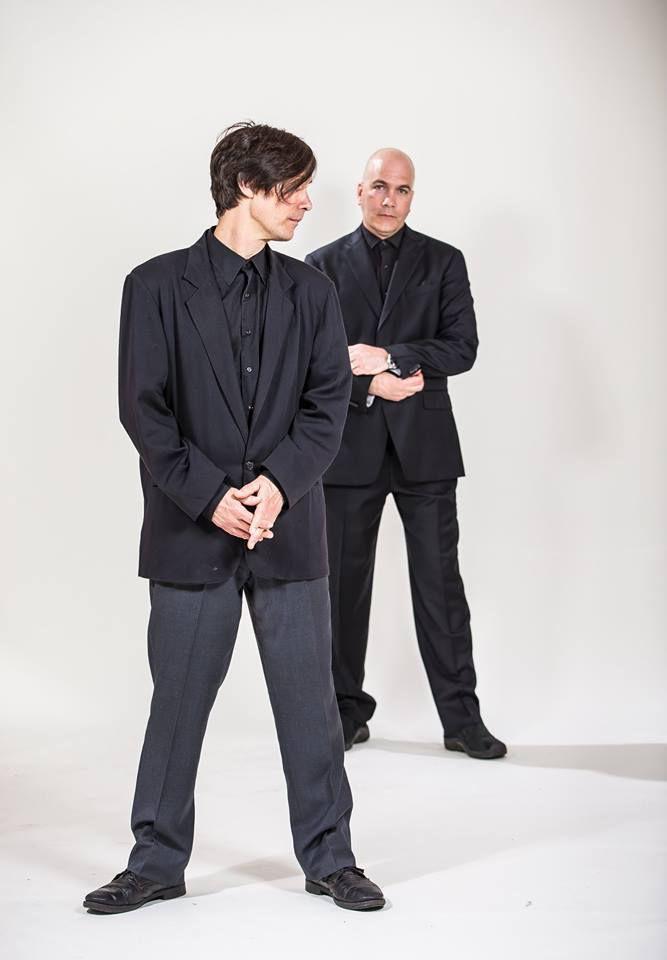 While it's only the two of them, on record the Virock and Knox will sound like a virtual army of musicians, thanks to Knox. He helps work out arrangements, plays percussion and keyboard parts, adds some vocal harmonies, and serves as a sounding board, co-creator and muse for Virock, almost like a record "producer," but less bossy.
The two have been working together on writing and recording songs for about four years, in part because they can't get together often. Knox was living in Chicago, then last year moved to Portland, Ore. He was back in town this week and got to spend parts of four days recording Virock singing and playing guitar to wrap up.
Although you will not know it when you hear the final product on CD or the listening device of your choice, none of this project was done in a recording studio. When Knox comes to visit, he brings his laptop, some specialized microphones and a small assortment of other equipment in his carry-on luggage and sets it up in Virock's house.
I sat in on a session last fall in his living room, but this time we were in his unfinished basement. We couldn't have the AC on because the mics would pick that noise up, so we went downstairs because it was cooler. There was some concern that his greyhound, Bowie, might make some noise upstairs, but he behaved himself.
For three hours, I observed as Knox had Virock add more vocal parts to the nearly completed recording of "77 Summer," a sunny, catchy, uptempo pop gem that grew out of a conversation they had in which Virock reminisced about going to the pool as a kid. Some of it involved singing harmonies with parts Virock previously recorded, and he also "doubled" the lead vocals, singing in unison with the original tracks to fatten the sound.
It's trickier than you might imagine. Even though Virock had just recorded the lead vocal the night before, there are so many nuances of phrasing and lyrical pronunciation that it can be hard to remember how it went. Knox, of course, realized this and provided silent cues when appropriate. Even with the cues, Knox (and Virock) were seeking perfection and some lines were sung five or six times to get just the right take.
I have an idea how the final version of the song will sound, but I expect to be blown away when I hear what Knox does when mixing the roughly 60 individual tracks into the final version. I've had some experience recording some songs, mostly on a four-track cassette deck at home, but nothing like what Knox is dealing with. He is a wizard.
Aside from my amazement at the artistic and technical mastery I witnessed, I also was struck by their mission. They aren't out to make money on this project. They are doing it for the love of music, to see if they can make a pop record like the ones they heard growing up. They're in it for the challenge and to be able to share a feeling that can only be reached through music.
And in a way, the band is about more than songs. "I feel like this project is just as much about our friendship as it is about the music," Knox said. "We spent a lot of time just hanging out and talking to each other about our lives while writing the songs, and a lot of those conversations carried over into the lyrics."