I had two surprises Saturday night at the Cavalier Theater. The first —a surprise but not a huge shock — was the sparse crowd that turned out for the Quiet Hollers concert.
I had been listening to the band all week after Mike Martin's story about the band piqued my interest. I found so many great lyrical moments in the Quiet Hollers songs, lines that resonated deeply, especially "shed a tear for the books I should have read" in "Mont Blanc."
After listening to the three excellent and distinctively different Quiet Hollers albums, I somehow thought this was going to be the event of the weekend in town. I pictured a line snaking down Fifth Avenue to get in, but no more than a few dozen people came out. Spread out as we were throughout a theater that can hold more than 400, I imagine it could have felt like an empty house to the bands.
Yet, Quiet Hollers — a long way from their old Kentucky homes on a holiday weekend — played almost as if it was a full house, with singer/guitarist Shadwick Wilde making wry wisecracks between songs and energetically lurching about the stage when he wasn't singing. The two acts that came before Quiet Hollers — Old Soul Society and Sam Ness — also didn't seem to let the small crowd cool their enthusiasm.
I'd seen the Old Souls before and they were as impressive as ever, but this was my first time seeing Ness, a Madison-based singer/songwriter who shared stories between songs as if we were all intimate friends. I'll be watching for him, especially when he returns with a full band.
So the fact that the bands gave it their all despite the small turnout wasn't the only surprise that night. The big shock came when I went out to the lobby after Old Soul Society finished its set and I heard, "Hey, Randy, come here."
It was John and Sherri La Course, parents of Cavalier owner Jason La Course. Almost every show I've seen there they have been taking tickets at the door, and they're both sweet as pie. I walked over to their ticket-taking table in the entry and Sherri showed me something shocking on her phone.
You have free articles remaining.
Register for more free articles.
Stay logged in to skip the surveys.
It brought to mind the story I'd heard about the time John Lennon was asked by a reporter if Ringo Starr was the best drummer in the world, and Lennon quipped, "He's not even the best drummer in The Beatles." Turns out that Lennon never said that, at least not to a reporter, and the actual quip came from a British comedian three years after Lennon was killed, according to Mark Lewisohn, who wrote a 944-page Beatles biography a few years back.
But I still thought about that anecdote. How could I be the best writer in La Crosse County when I might not even be the best writer in my immediate family? My younger daughter, Annie, completed short novels three years in a row as part of National Novel Writing Month — she has such talent and imagination.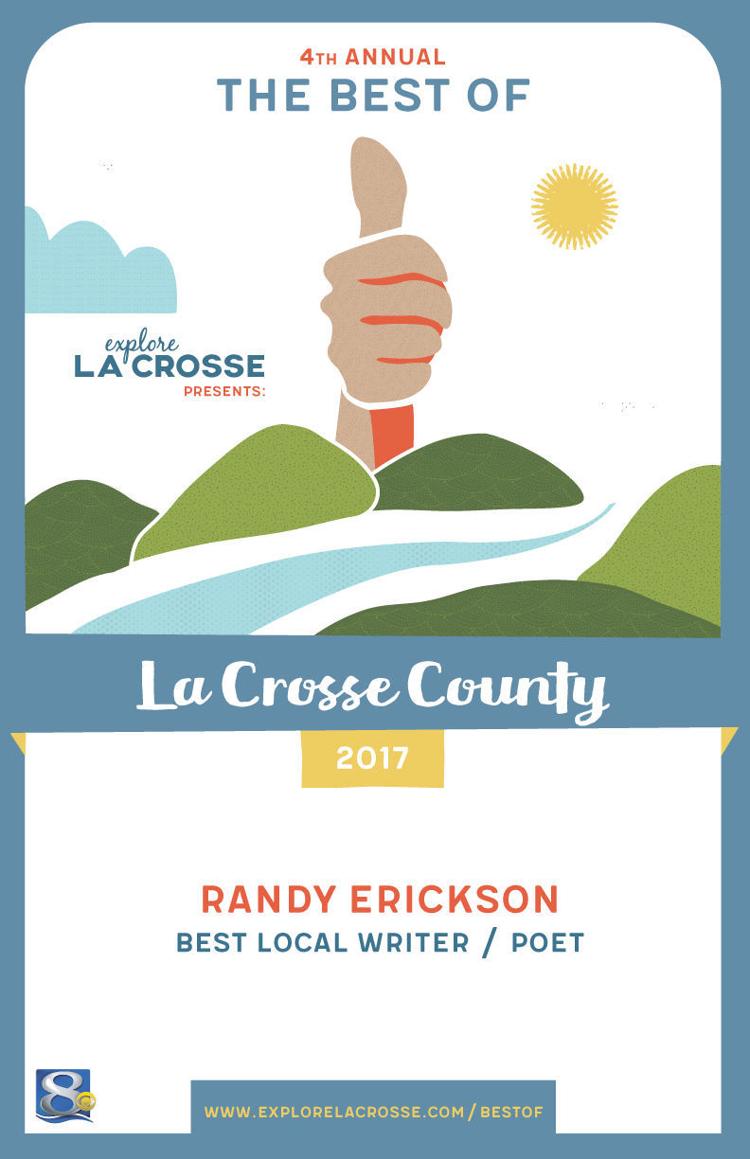 I haven't looked at all the survey categories, but other results in the Best of La Crosse arts and entertainment section lead me to believe that my "best writer" status might be questionable. For example, TUGG is hands-down and without question the best rock/ska/reggae band in the county if not the state, and the guys can play some mean folk music, too. But the survey results list TUGG as the best indie/alternative band, the best funk band, the best acoustic/bluegrass band and the best jam band.
Don't get me wrong, it feels great that people recognize my name and associate it with good writing, apparently. I am grateful that people would vote for me, and I feel a smidge of pressure to up my game. I wonder whether it's too late to take lessons.
I can think of a few categories, however, in which I would feel much more comfortable accepting the top ranking: Best Local Newspaper Reporter Yo-yo Dieter, Best Barber Avoidance (Professional Division), and Most Consistent/Monotonous Local Newspaper Column Ending.