Imagine going to the debut of the new Country Boom music festival in mid-July and hearing Blake Shelton, Garth Brooks, Brad Paisley and Eric Church.OK, now put that out of your mind. What were you thinking?
This is a first-year country music festival that didn't even get a permit from the county until late September. Guys like Blake, Garth, Brad and Eric usually have their summer music festival dance cards booked close to a year in advance.
Even if Blake Shelton had the weekend of July 13-14 free, he couldn't come to Country Boom because it's too close to the Eau Claire area Country Jam festival at which he will perform the following weekend. These kinds of festivals have a contractual clauses that rule out performing within, say, 150 miles within a set period of time. That means Alabama, Billy Currington, Justin Moore, Dustin Lynch, Clay Walker, Craig Morgan and LoCash all are probably not coming to Country Boom because they are playing at Country Jam, too.
Country Fest in Cadott is set for three weekends before Country Boom, and it has headliners including Jason Aldean, Brad Paisley, Brantley Gilbert, Dwight Yoakam, Jake Owen, Luke Combs, Brett Eldredge, Kip Moore and Kane Brown. There's a good chance these guys would be restricted by a "radius clause," too.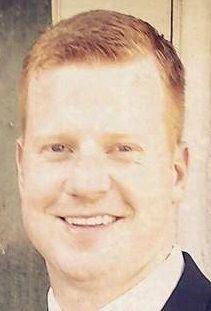 Make no mistake, Country Boom mastermind Jon Holthaus is intent on bringing top-notch talent to what he hopes will be the music event of the year in our neck of the woods, drawing as many as 30,000 people. He has hired a well-connected Nashville-based promoter to book the talent, and he is close to being able to announce the performers.
He has been close for a while, but it's a moving target. Holthaus could have an announcement as soon as next week, or there could be a snag that will delay the reveal again.
Holthaus is a Fennimore, Wis., native, a financial adviser who has lived in the La Crosse area for about a dozen years. A music festival fan, he got to thinking that it just wasn't right that the La Crosse area didn't have a summer music festival where people could spend a weekend camping and enjoying great music.
He found a silent partner and started looking around for someplace that would work to hold the event. He found the former Maple Grove Country Club, a beautifully landscaped golf course and with a large building that could see a wide variety of fest-related uses. It's a site bigger than the one used for the Woodstock concert, but Maple Grove has a lot more lovely shade trees.
Register for more free articles.
Stay logged in to skip the surveys.
"I needed shade because of my skin tone," said Holthaus, a fair-complected ginger, during a chat on Thursday.
Holthaus originally wanted to have the Country Boom website live and tickets going on sale in time for Black Friday, and he understands the frustration of country music fans who were over the moon when word came out in September about the fledgling festival. He doesn't blame people for being skeptical, and he's not withholding information to be cruel.
"If we had everything concreted, we would let you know," Holthaus said. If Country Boom has the kind of launch he's hoping for, he added, "this will never be an issue again. … If we get the support this year as far as attendance goes, we can get whoever we want."
The Country Boom Facebook page last September had about 220 comments (not counting replies) when Holthaus asked fans who they wanted to see perform at Country Boom. Not all of them were serious comments — one asked for the late, great Keith Whitley — and it was obvious that two local bands, the Pat Watters Band and Burnin' Whiskey, have strong followings who want to see them be a part of Country Boom.
The only hint Holthaus would give on what talent we can expect at Country Boom is that it will feature at least one of the artists suggested in the Facebook posts — I tried every trick I know (short of the comfy chair torture technique), but I just couldn't get him to crack.
But he did fill me in on some other details about the festival that made me think this actually will be a really cool affair. The event is going to have VIP reserved seats, as many as 4,000 of them, and people will be able to pick their spots when they buy their tickets and keep those spots for both days. People also will be able to pick out specific camping spots in advance.
There will be six main stage acts each day, with music also being performed on a side stage and in the beer tent. And festival guests will be issued wristbands with RFID chips that will make buying beverages and food easier and will help the festival track sales and ensure waits are minimized and nothing ever runs out. "Most first-year festivals don't do this," Holthaus said.
So yeah, we might not be getting the biggest giants in country music for this year's festival, and that's probably an unreasonable expectation to have. As Holthaus sees it, music isn't the only thing that goes into putting on a great festival.
"It's everything that goes along with it that adds to the overall experience," he said. "At the end of the day, we want this to be an Oktoberfest experience in the summertime."
_____________________________________