The last thing George McCune Jr. posted on his Facebook page was a video, really just a still photo with a screaming slide guitar solo as an embedded soundtrack. On the photo — a lone man walking down an alley at night, his arms raised in an apparent gesture of defiant celebration — were these words: "I have absolutely no desire to fit in."
Nobody would have expected that to be his last post, least of all him. But it stands as a poetic epitaph for a man considered by many to be the best guitar player around, somebody who could have been as revered and renowned for his fretboard finesse as Steve Ray Vaughn, Richard Thompson, Jeff Beck, Jimi Hendrix, James Burton or Brian Setzer if playing the game and "fitting in" had been an appealing option for him.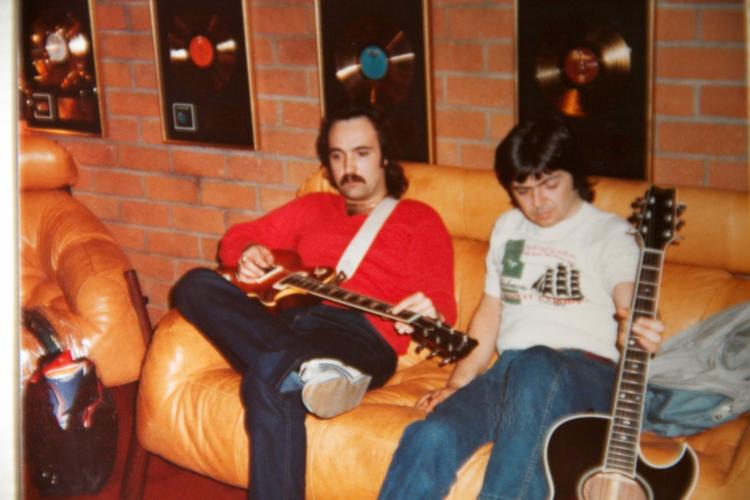 "He was not a get-in-the-box guy," his longtime friend Jeff Cozy said.
McCune went to bed on Friday, Aug. 18, and could not be awakened the next morning. He was only 62 and generally in good health. As recently as Tuesday, his wife of 32 years, Jan, still didn't have any answers on what caused his death. A memorial service starts at 3 p.m. Saturday at Schumacher-Kish and Cremation Services at 200 West Ave. S. with visitation starting at 11 a.m.
Only about a week before McCune died, I had run into Cozy as he was coming out of the grocery store, and we talked long enough to make his ice cream soft, mostly about recordings Cozy was working on with McCune. Cozy was best man in McCune's second wedding and had worked with McCune on various music projects since the late 1970s.
McCune was planning a move in the near future to Reno, Nev., where his daughter with Jan, Julia, and his infant granddaughter live, Cozy told me, and he and McCune were polishing up some original songs McCune had written.
And only a few days before he died, I was talking with Dan Lahue, who graduated with McCune from La Crosse Central High School in 1973. Lahue was back in La Crosse for an extended visit from Texas, and we were talking about all the great musicians he knew as a teen. McCune, he recalled, was an ace guitar player even in high school — he started playing at 11. The two weren't close friends, but Lahue laughed long and hard remembering how the gym teacher used to butcher the pronunciation of McCune's name, calling him "MaCOON."
The first time I met McCune was about eight years ago, when he, Cozy and Joel Allen were just forming an acoustic trio. They had harmonies as good as Crosby, Stills and Nash, and McCune to me looked a little like David Crosby if time had been kinder. I had no idea then that I was in the presence of guitar greatness, but McCune had a certain rock star swagger to me.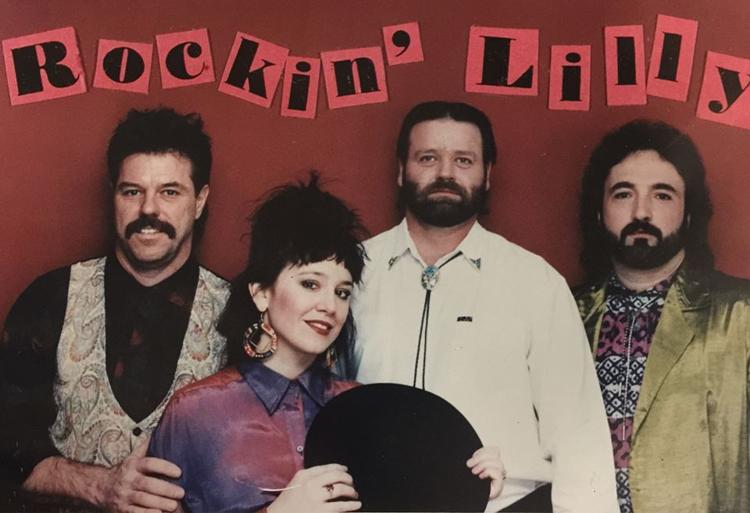 I hadn't seen him play guitar during his glory years with a long list of bands he'd played in starting in the 1970s, which included Task Force, Nexus, Rasputin, The Rays, Rockin' Lilly, Kingfish, A Better Idea, Traveler, Wind and Cloud, Seventh Heaven and The Heights, among others, and he sat in with plenty of bands. I never saw him play with any of those bands — I didn't get out much during my child-rearing years unless I was playing with one of the bands I was in.
A year ago, at a Labor Day weekend party, I got my first chance to really chat with him, and I discovered that, swagger notwithstanding, he was an engaging fellow with a fine, dry sense of humor. I left the party early and didn't get a chance to watch him perform, but in the wake of his death, I've repeatedly watched a video of him shredding on guitar at that party, singing along as he soloed like a blues-soaked George Benson. Kicking myself now.
I've come to realize from talking to his friends in the time since his death that I really missed out, not only in not getting to s
ee him play guitar but in not getting to know him better. He loved making people laugh, especially kids — he was about as good at funny voices as he was at guitar — and he had soft heart, always willing to help people out. He loved animals and would have volunteered at the humane society, his wife said, but he would have struggled mightily because he'd want to bring them all home.
Unlike some guitar players I know, McCune didn't have GAS (gear acquisition syndrome) — he loved his red Fender Stratocaster and didn't feel any urge to add more axes to the arsenal. But he'd stop in at Dave's Guitar Shop once a month or so, and if he plugged in a guitar and played it, heads would turn and the place would go silent but for his playing.
"Not too many people can play guitar like George," Cozy said. "He was extremely creative, and he played so many different styles. When he'd play, mouths would hang open."
Laun Braithwaite, a longtime employee at Dave's Guitar Shop, recalled playing for a couple months in the mid-1990s with McCune in Rockin' Lilly when the lead singer, Gayle Nottleman, needed some time off with her newborn baby. As good a guitar player as McCune was, Braithwaite recalled, he didn't mind taking a backseat and playing rhythm while his young bandmate took a guitar solo.
While Braithwaite knew McCune to be generous, unfailingly courteous and charming, he also said he had no time for BS, kissing up or phonies. One time, Braithwaite recalled, a woman approached McCune at a show and told him the band was too loud, and he replied, "Well, you're too old, lady."
If McCune had wanted to live in Nashville or Los Angeles — where he did do some studio recording work in the early 1980s for a time when Cozy was out west — McCune could have been a high-profile artist. But he liked the low-drama, small-town life, which was better for both him and his daughters.
"Why be famous unless it was on our own terms," Braithwaite recalled McCune saying. "He had his own artistic vision and he didn't mess around. He wasn't going to compromise."
McCune's wife said he didn't crave fame, he just wanted to play, and if he was going to play, he was going to play well. "He just decided he was going to be the best he could be, and that's what he did," she said. "He was so humble about it. He would never brag about himself, but he knew how good he was."
Although he hasn't performed much over the past decade, he still worked on his guitar chops each day, she said. As good a guitar player as he was, he still wasn't as good as he would have been if he'd had more time. He was always getting better, and he loved to help other guitar players get better, too, whether they were seasoned veterans or youngsters to whom he was giving guitar lessons.
After McCune died, Cozy spent hours combing through McCune's recorded work and seamlessly spliced together guitar solos he'd done over the years. The montage is posted on Cozy's Soundcloud page and gives a small taste of McCune's musical wizardry.
Cozy also finished work on one of McCune's original songs, bringing Karyn Quinn in to record a bass part and coming up with a final mix for the song, which will be played at the memorial service. One line in the song reverberates strongly for his wife: "Give your love to everyone."
Rock on, George McCune, rock on …
Stay up-to-date on what's happening
Receive the latest in local entertainment news in your inbox weekly!