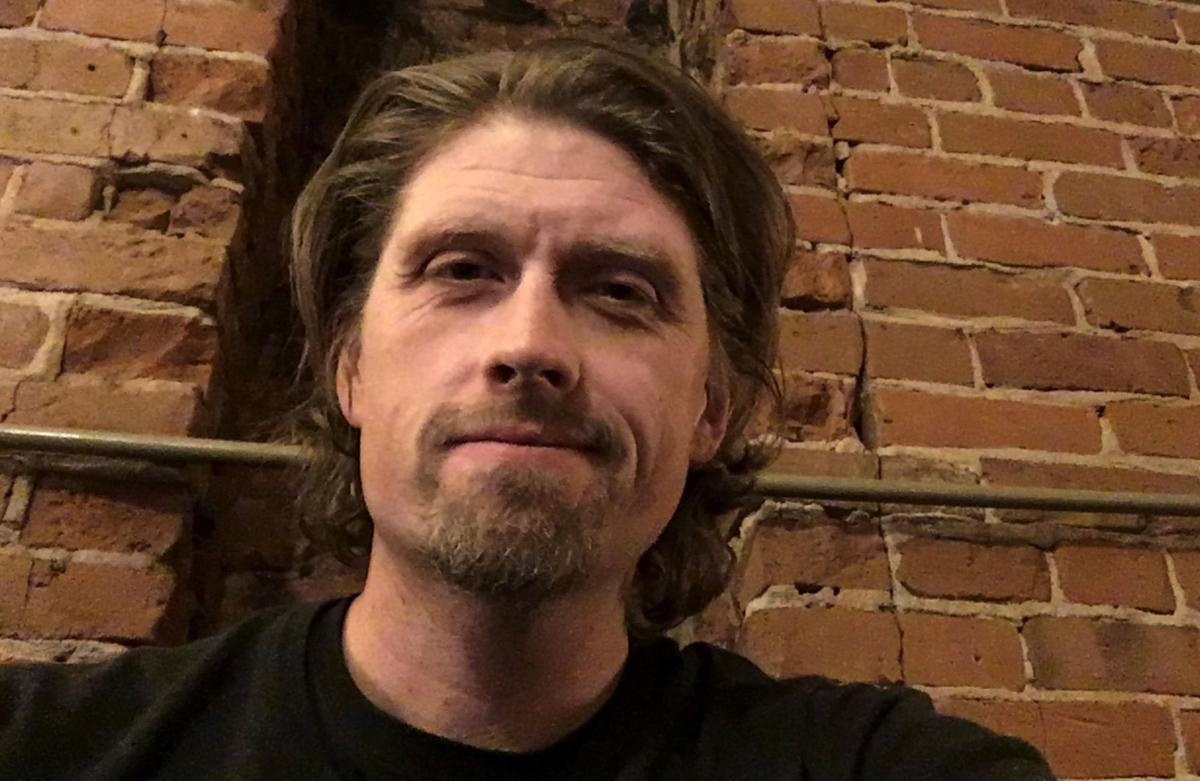 Sitting across from Jason Reuter at The Root Note earlier this week, I was trying to imagine the surprise and delight he must have experienced about six weeks ago, sitting just a few feet away. He was checking the website for the John Lennon Songwriting Contest, in which he had entered two songs.
Reuter had entered a solo piano piece in the classical category back in the mid-1990s, not long after he graduated from Coulee Region Christian School, but he came up empty. This year, he entered two songs in the contest, one a charming, jazzy uptempo number about bugs called "Entomology," which he entered in the children's music category.
The other entry was a jaunty love song, a male-female duet called "Best with Two," entered in the pop music category. Not that it fits neatly in the modern pop genre, but Reuter didn't think it could go anywhere else.
"I generally despise the genre, at least what I hear coming out of the radio these days," Reuter said. "My song was a nice break from techno beats and promiscuity and all that. It hearkens back to a simpler time. … It's totally Mel Tormé coming through."
Reuter grew up loving the crooning of Tormé and Frank Sinatra, and he was into classical music, too. Even so, he formed a punk rock band in high school called The Krammies after buying a Dead Milkmen cassette tape showed him there was a way to exorcise his teen angst through music.
So on Sept. 1, after having moved back to La Crosse the month before from Portland, Ore., Reuter was sitting in The Root Note, scrolling through the results of the John Lennon Songwriting Contest, one of the most prestigious and competitive such contests. He immediately saw that the children's category had been won by another song. Scrolling down, though, there he was, the winner in the pop category for "Best with Two."
"I was kind of blown away," he said, adding that it was full two weeks before he got an email from the contest directly notifying him that he'd won.
He had not written many straight-up love songs, but his friend and producer, Laki Karavias, pushed him to try one, and Reuter came up with "Best with Two." It wasn't easy. "This song was a beast to write," he said, "but I had a blast writing it, too."
Reuter loves singing the song and would have done a great job on it, judging from the other song recordings of his I listened to, but he and Karavias turned the vocal duties over to Makaena Durias, a teen who Reuter knew from his church in Portland, and Daniel Seavey, another teenager from Portland who finished ninth on season 14 of "American Idol."
"They killed it," Reuter said.
You have free articles remaining.
Karavias had come across Seavey busking in Portland, playing cello and singing on the street, and they managed to get him recorded singing "Best with Two" just before he signed on to sing with a band called Why Don't We. And Karavias recruited the other musicians to play on the recording sessions for the song, which has a lot of fun instrumental flourishes, including clarinet and violin.
"Laki's the detail guy. He's totally the extrovert. I'm just the guy who makes music," Reuter said. "We have synergy."
The contest claims that results of the contest will be based on songcraft, not the quality of the recording, performance and instrumental arrangement, but Reuter figures the sparkling rendition of his song they recorded probably helped.
Judges include Flea of the Red Hot Chili Peppers, drummer Kenny Aronoff, Fergie of the Black-Eyed Peas, Jim Steinman, the Bacon Brothers, Bootsy Collins, Natasha Bedingfield, Art Alexakis of Everclear, Sheila E., Sean Paul, Lita Ford, Bob Weir of the Grateful Dead, reggae legend Jimmy Cliff, funk master George Clinton, Prince Royce, American Authors and a bunch more.
There's a second session to the John Lennon Songwriting Contest every year, and a winner will be picked in each category between the top songs in the two sessions, and from those a Song of the Year will be picked, which carries a prize of $20,000. Just winning his category in the first session, Reuter was awarded about $8,000 in musical gear.
This isn't the first time Reuter's songwriting won him honors. About four years ago, he wrote and sang the songs for a children's album called "The Peculiar Tales of the S.S. Bungalow," complete with narrative about a narcoleptic sea captain, and the album won Family Choice and Parent's Choice Awards. The project grew out of a sea shanty he'd written to poke fun at one of his roommates in the big house he lived in in Portland. The roommate, nicknamed Sleepytime Greg, had a room that reminded Reuter of one an 8-year-old boy might have.
"I'd never written kids music before, but apparently I'm OK at it," Reuter said with a laugh. "There was no pressure to be cool. It's just to make kids laugh."
The beauty of the "S.S. Bungalow" songs is they aren't dumbed down or mind-numbingly repetitive. Reuter said he wanted to make sure it was music that would appeal to kids but not make the parents crazy. Reuter went around performing songs from the album for youngsters for a while with a small combo, and it was fun but he said he doesn't think he has the temperament to be the next Raffi (or Hans Mayer).
I found it funny that Reuter could sit on the big news about his songwriting contest win for so long. He's not one for tooting his own horn, I guess, but he admitted that he finally raised his hand about the award because he's working on putting together a band that will specialize in "epic rock" with symphonic elements, and he figured getting a blurb in the paper might raise his profile in the local music community and help in bandmate recruitment.
I tell you what, kids, if I was any good I'd get in line to get in this band myself. I can just picture the next Electric Light Orchestra or Moody Blues or Cloud Cult setting sail from La Crosse.
_____________________________________