You're not going to believe this, but I wouldn't put it in print if it wasn't true, believe me. You know the La Crosse Tribune doesn't do fake news, right? OK, are you ready?
Blues/rock singer and guitarist extraordinaire Shannon Curfman is going to rip it up at the Helm Bar in La Crosse on March 11.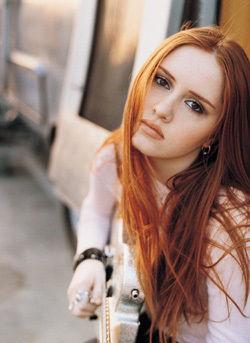 Think back, now, to turn of the century and you might remember the big sensation Curfman made, putting out her first album, "Loud Guitars, Big Suspicions," in 2000 when she was only 14. She came along a few years after Kid Jonny Lang broke out as a 15-year-old performing prodigy with "Lie to Me."
Both Curfman and Lang grew up in Fargo, N.D., and Lang was an early mentor for Curfman, who started performing when she was only 11 years old. I remember wondering what was in the Fargo water that it produced two guitar prodigies so close together. Since her first album, she has recorded with big name artists including Bob Seger, Buddy Guy, John Fogerty, Keb Mo, John Mayall and Joe Bonamassa, and has toured with a long list of artists, including John Mellencamp, B.B. King, Neil Young, George Thorogood, Stone Temple Pilots, Jackson Browne and John Lee Hooker.
She is the real deal. Her first show in La Crosse was at Nighthawks after a show at the Hollywood Theater fell through. These days, Curfman has thrown in with another "kid" — Kid Rock. For the past seven years, she has been singing and playing guitar in his band, the Twisted Brown Truckers.
Now, it was surprising enough that the Brass Messengers were playing a free show Tuesday in the lobby of the Charmant Hotel (and that Elizabeth Cook will be playing a free show at the Charmant on March 19). But Shannon Curfman at the Helm? That's a big wow in a little bar — they have to move the pool table out for the night to make room any time they want to have a band.
So how does this happen? It starts with treating people right, and that's how Helm Bar owners Kyle and Debbie Prentice roll. They've had some big-time blues musicians at the bar before — including Hamilton Loomis and Brandon Santini — and they treat their musical guests like family. No, they don't make them do chores, they feed them home-cooking and put them up for the night.
A little over a year ago, Kyle saw blues guitarist Elijah Adam and harmonica phenom Shakey Jake Neuman perform in Rochester, Minn., and was so impressed that he talked to them afterward about coming to play at the Helm. When they did come to perform, the Minneapolis-based pair were impressed with how well they were treated and came back to play several times after that.
A few weeks ago, Adam calls up and offers to come back and play, this time bringing Curfman, who also lives in Minneapolis and is a good friend of his. She's on break from touring with Kid Rock, and Adam figured it was a good time for a road trip to see his friends in La Crosse.
"It's pretty much just for fun," Adam said.
Curfman might be used to playing big arenas with Kid Rock, but Adam said she's going to love it in the cozy confines of the Helm. "She doesn't really consider the people who come to see her as fans. She considers the people around her as friends," Adam said. "She likes that interaction."
The special night at the Helm, which runs from 8 to 11 p.m., will feature a stripped-down setup with no drummer. Adam and Neuman will open the show, with Curfman playing a 90-minute set with her bass player and Adam sitting in.
I tell you, I was really tempted to sit on this big news. Can you imagine how fun it would be for me to get to the Helm early and watch all the jaws drop when people came in and heard Curfman wailing away where there should have been a pool table? But I'm not that mean, believe me.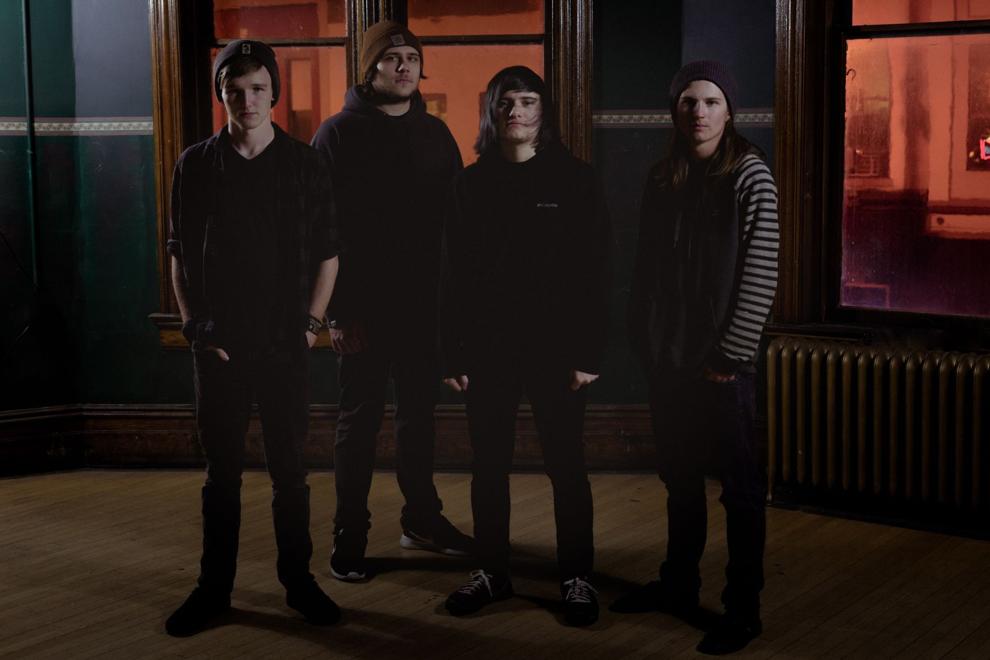 More music
This weekend offers some awesome musical morsels for fans of all stripes.
In Solace, a local metal quartet, is celebrating the release of its new album, "Moving Forward," with a show at The Warehouse tonight (Friday, March 3). The band, which formed a few years ago, includes Bailey Sullivan on vocals, Lucas Yahnke on guitar, Gage Olson on bass and Dakota Testa on drums.
I got a sneak listen to "Moving Forward," and the production and musicianship on the album was impressive. Sullivan employs the hard-core, croaky-scream style of vocalizing that a lot of kids must really like. Normally, if I'm checking out bands I haven't heard of before online and that kind of singing comes on, it's an instant "NOPE, next," but these guys actually won me over a little.
The Warehouse fun starts at 5:45 p.m. with a full lineup of bands from all over, including Reaping Asmodeia (also releasing a new CD), Devil in the Details, By the Thousands, Constance, Odds of an Afterthought and local band Rig Time. If you can't make the show, you can buy the new In Solace album online at the band's bandcamp.com page.
If you aren't in the mood for pummeling drums, slashing guitars and singers who sound really, really mad, check out the kinder, gentler cowboy music of Bob Bovee at The Root Note starting at 8:30 p.m. tonight. Or you could get on over to the Cavalier Theater for Har Mar Superstar and GGOOLLDD for an evening of hip sounds for now people. (That's where I'll be, obviously.) Starts at 8. Don't be late.
Saturday night's going to be a great night for music, too, with metal maniacs Bobaflex at The Brickhouse, and the Tommy Bentz Band saluting George Harrison at Leo & Leona's Tavern and Dancehall.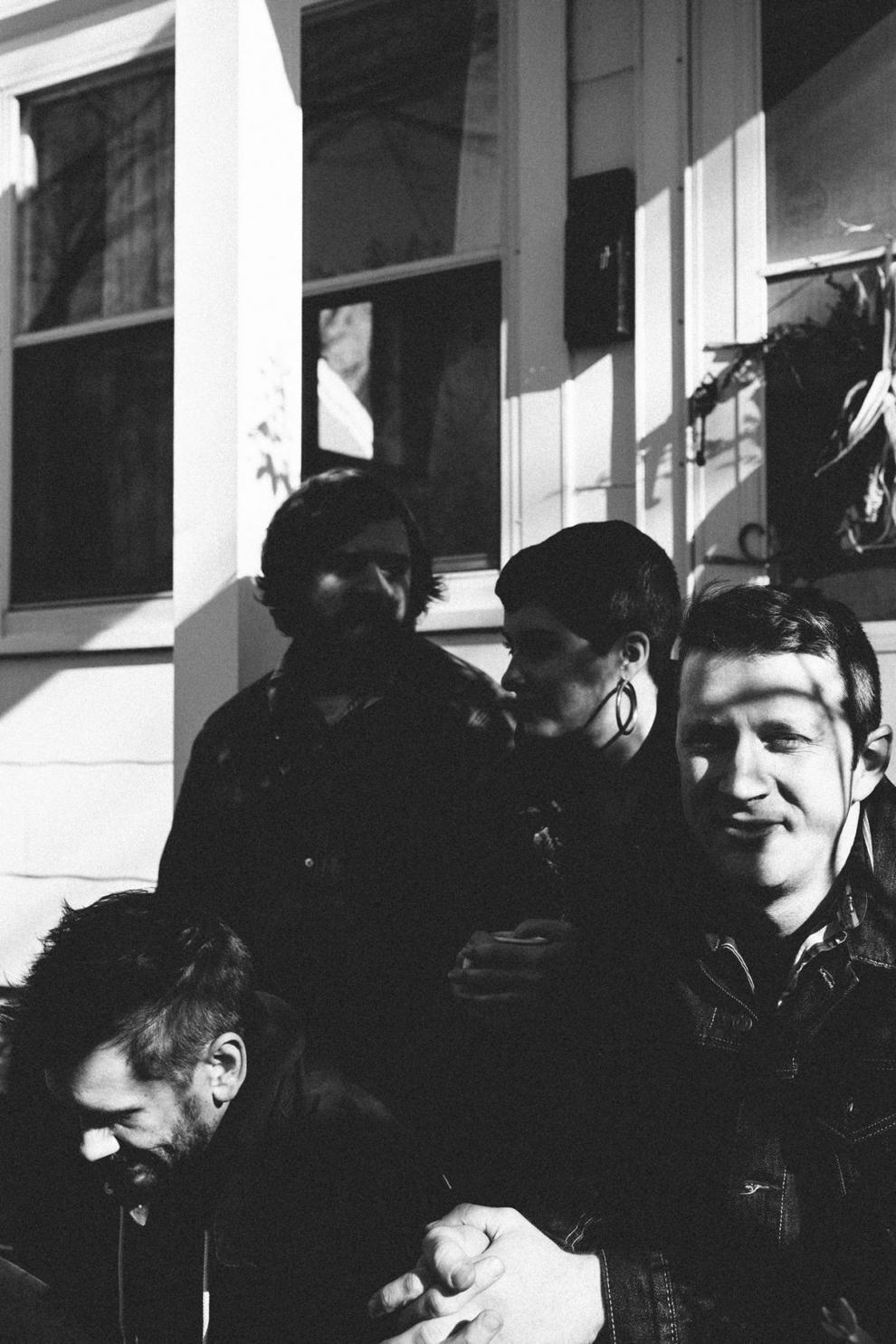 Meanwhile, The Root Note on Saturday night has a new band called Val Son, fronted by Mike Gunvalson, the drummer for On An On, a popular Twin Cities indie pop band that has gone on "indefinite hiatus." Val Son just release a five-song EP called "Miracles" that is full of lush, ethereal, contemplative songs that I could easily see myself marinating in on a lazy Sunday afternoon.
Randy Erickson covers arts and entertainment and county government for the La Crosse Tribune. Contact him at 608-791-8219 or randy.erickson@lee.net.