Christmastime makes a guy pine for the people who have been important in his life who are absent, whether because of geography or being on another plane of existence.
Today, I'm thinking of Frank Pooler.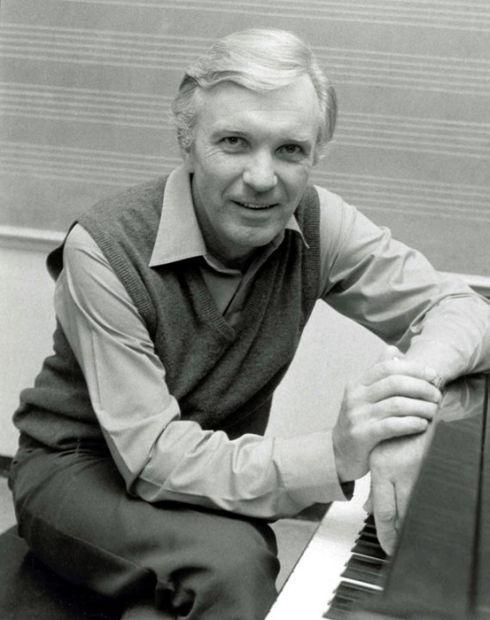 We were never what you would call close friends. We were members of a small mutual admiration society corresponding by email over the past decade of his extraordinary life. For some reason, he liked the way I wrote and would hit me complimentary emails when he'd read something he really liked in the Onalaska weekly paper.
It meant a lot coming from Pooler, him being a huge fan of one of the best newspaper writers ever, H.L. Mencken.
It's hard not to remember Pooler during the holidays. The Onalaska native co-wrote a song with Richard Carpenter, "Merry Christmas, Darling," that has become a standard. It still gets a lot of play almost 50 years since it was first recorded by The Carpenters. It was playing this morning when I went in Festival Foods.
Pooler died almost six years ago at age 86. Remember that beer commercial with "the world's most interesting man" in it? That's kind of how Pooler struck me, only more on a musical, artistic and cerebral level instead of someone who goes around doing daredevil stunts.
I first talked to Pooler in May 1992, when he was back in Onalaska, visiting from California. I don't think I knew going into the interview that he had Karen and Richard Carpenter as students when he was a choral professor at California State University, Long Beach, and that he had toured with The Carpenters for a time as their music director.
Nor did I know that Pooler was co-writer of "Merry Christmas, Darling," the third Carpenters single released in 1970. You might have heard of the two previous releases: "(They Long to Be) Close to You" and "We've Only Just Begun."
Fun fact: The B side of the "Merry Christmas, Darling" single, which topped the Christmas song charts in 1970, 1971 and 1973 — was "Mr. Guder," a song Richard Carpenter wrote to get back at a former boss.
Back in 2005, I interviewed Pooler about "Merry Christmas, Darling," and he shared the story of how he and Richard came to write the song in 1966. The Carpenters (who weren't yet "The Carpenters") were playing together in a trio and were looking for some fresh holiday material.
Richard was a junior at Long Beach then (Karen was still in high school), and he turned to Pooler for ideas. Pooler dug out the lyrics for a Christmas song he had written in 1944, the year he graduated from high school. Pooler had spent a lot of time that summer with the daughter of an Onalaska High School choir teacher, but during the holidays he was apart from her and pining mightily.
As he said, "I was 18, and the hormones were raging."
Pooler was going to give the song to the girl for Christmas, but before he could, their relationship went south. He went ahead and got it published and had a version of it recorded. Richard came up with a new tune for Pooler's lyrics.
Four years later, Pooler recalled Richard having him come down to the A&M Records studio where The Carpenters recorded, where Richard surprised him by playing their freshly recorded version of "Merry Christmas, Darling."
The thing to keep in mind that Pooler told me the story of the song when he was almost 80 years old. I'm pretty sure his memories are still sharp, but I've never gotten to hear the story of the song from the other co-writer or to hear all about the early days at Long Beach.
Richard, if you see this, let's talk, OK?
When I interviewed Pooler back in 2005, he had just gotten another surprise from Richard, who invited his former professor and music director up to hear Richard's daughter's high school choir sing a new arrangement of "Merry Christmas, Darling" that Richard had written.
That song was far from the pinnacle of his accomplishments in the music world — he was renowned in choral music circles. Still, whether hearing that high school choir singing it or catching The Carpenters version of it at the mall (or versions by myriad other artists), Pooler always got a kick out of hearing "Merry Christmas, Darling."
"I've got to confess that I have a feeling of warmth when I hear that," he said.
Stay up-to-date on what's happening
Receive the latest in local entertainment news in your inbox weekly!