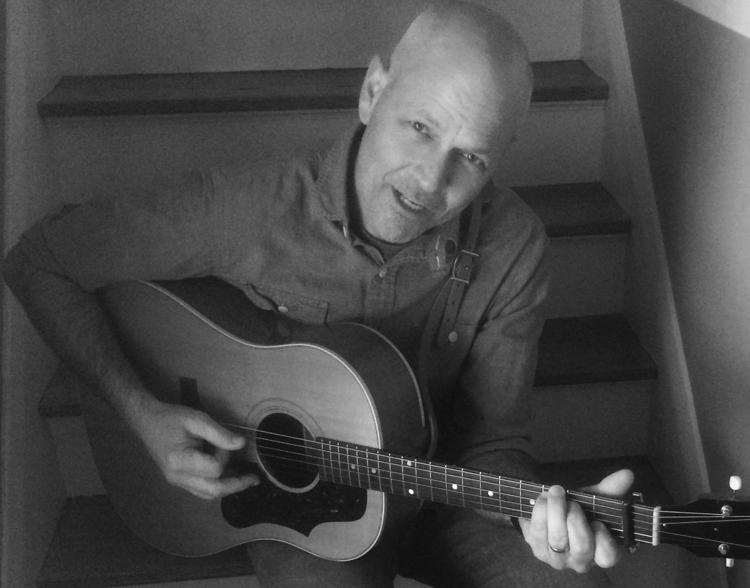 I don't have a habit of making year-end top-10 lists like some music critics do. I don't consider myself a critic, really. I try to live by the words of a funny little ditty I discovered years ago, and here's a cleaned up version: "It's OK to not like things, it's OK, but don't be a jerk about it."
But if I decide to make a 2019 year-end list, you can bet "Translation Blues," the just-released seven-song set by Jimmy Peterson, would be on that list. Yeah, it's early in the year to be declaring favorites, but "Translation Blues" is a perfect gem to me, sparkling in every facet.
It's rootsy but not dusty or moldy, an introspective, atmospheric pop-infused alt-country jam. Listening to "Translation Blues" reminded me of discovering Whiskeytown and Ryan Adams, only Peterson has more perspective and seasoning, and he has some fantastic musicians playing with him.
In one song, "Northern Town," Peterson reflects on how the Minneapolis scene has diminished over the years. He's been a part of the Twin Cities music community almost 25 years, notably as one of two singer-songwriters in the great alt-country band Bellwether, which toured extensively with The Jayhawks.
I got a chance to talk with Peterson this week about his new album and the Twin Cities scene, which I used to have a front-row seat on before I moved to La Crosse. I have to say it was hard to take notes at times because Peterson had me laughing so hard.
Peterson, who studied art at the University of Wisconsin-La Crosse in the 1980s, moved to Minneapolis in the mid-1990s. He recalls making the move to the big city, with just a sleeping bag, a modest wardrobe and his guitars.
"I remember thinking Minneapolis was big and scary, but now it just seems like Mayberry," Peterson said.
Scary as it was, it was fertile ground for young guitar slingers to plow. Now, not so much. "The scene here to me seems like it's nothing like it used to be," Peterson said, not really bitter but a little bittersweet. "Maybe I'm looking through the wrong lens."
Gazing through a giant telephoto lens into his La Crosse days, Peterson recalled it being a fun place to kick off adulthood after growing up in Bettendorf, Iowa. "It was the coolest place in the world," he said. "It was just lawless. The bars were wild."
They were wild, but there wasn't much in the way of live music. That was not OK with Peterson in 1985, as he was playing in a band called Buzz Butler with Porcupine frontman Casey Virock.
Peterson recalled going into the Cornerstone Bar in downtown La Crosse, where songs like Steve Miller's "Fly Like an Eagle" were wafting through the air, and asking Chris Rasmussen if he'd ever thought of having live music. "He said, 'Nope,' then he said, 'If you want to give it a shot, go ahead,'" said Peterson, who did give it a shot one night. "At the end of that night, he handed me, like, $700 or something. I thought, 'This is going to work out fine.'"
It'd be cool if Peterson could get credit for planting the seed that gave La Crosse the great live music scene it has now, but that's possibly going a little far. In all, Peterson spent 10 years in La Crosse, and when he headed north, he left a dream job working at Dave's Guitar Shop.
"With that job, I could have stayed here forever. I liked it. We called it 'the golden handcuffs,'" Peterson said. "But I got up the guts to move. I just kind of made the leap."
After a good long run with Eric Luoma in Bellwether, including five albums and extensive touring, Peterson has had a few other bands, including the raucous 757s and more recently Trempealeau, which isn't a going concern anymore. His work with Trempealeau in the past few years really turned on Peterson's songwriting spigot, and he decided it was time to put out his first-ever album under his name.
"The best way I can explain it is at some point, you just kind of get fed up and you want to get back to whatever it was you were enjoying in the first place," Peterson said.
He's not in a big hurry to get into another band, really, but he still might find a way to get to La Crosse to present stripped down versions of his songs live. The logistics of starting a band are a lot harder when you're a family man and not 25 years old anymore, and the prospect of ending up in a room at 2 a.m. with a bunch of people you're not sure you want to know has lost some of its appeal.
Peterson put out this album with some doubts about whether it would find its place in the world. "At this point, things have gotten pretty weird. In this day and age, I don't even know if anybody's going to care," Peterson said. "It's just such a different world now. It's crazy."
"Translation Blues" might be hard to find if you don't know that Peterson is going by jpeterson instead of Jimmy Peterson for this project, but it's worth the effort. You can listen to the album for free on his website, jpetersonsongs.com. I hope you'll like it enough to want to find a way to give Peterson money for his efforts (keep checking iTunes). Money's not a big motivating factor for him, but he deserves it.