I went down to the Stein Haus one Sunday afternoon this summer to see Adam Palm perform at the weekly Palm Sunday show, and Palm was not there.
Well, not all there at least.
If you've seen him in the last few months, you'll know what I mean — he has lost about a quarter of his body weight (55 pounds), even with quitting smoking. He's in such good shape now, I bet his muscles have muscles.
Pretty soon, we'll be seeing even less of Palm. He's taking his show on the road, moving to Colorado to try to make a dent on the music scene in the Mile High City. There's a good chance he'll get started in Denver by joining forces with Brent Brown, his old bandmate in Burnt Brownies and Hugshake.
Palm grew up as a "Navy brat," moving around a lot before graduating from high school in Warren, Ohio. Considering that he has been kicking up a racket around here for about 15 years, when he does make a big splash in the music biz, I think we're justified in bestowing upon him honorary "La Crosse native" status.
Palm moved here just before his 21st birthday, and though he played trombone, guitar and bass guitar in high school, he wasn't really musically motivated in moving here. "I never really thought about being a professional until I got to La Crosse," he said.
Soon after he moved here, he had an epiphany. One of the first shows he went to see was an early, rootsier version of Smokin' Bandits, playing bluegrass up at the Alpine Inn — playing so well that they had a tangle of attractive young women dancing up a storm. That made an impression on Palm.
"Not only is it good music, there's hot chicks who think it's good music," he said with a laugh.
He started going to open jams and getting to know other musicians, honing his guitar skills and learning how to fit into a musical community. Brown, Dave Orr and Dave Armstrong were particularly helpful and influential. "I didn't even know at the time how much they were teaching me," Palm said. "I was actually pretty terrible on guitar when I moved to town."
Brown had his Burnt Brownies band in full swing as Palm was getting up to speed, and one night at an after-gig party, Palm plucked a trombone from the wall and started playing. Brown told Palm if he could get his hands on a trombone, he could join the band.
Palm wasn't exactly rolling in dough, but, as if guided by an occult hand, within a week he came across a trombone for only $100 at a garage sale. True to his word, Brown welcomed Palm into Burnt Brownies, a band that had a rotating cast of characters and rarely (if ever) had a set list or a rehearsal.
"That really was a fun band," Palm said.
Over the past four years or so, Palm has really been finding his groove. He's been getting serious about his songwriting and performing original material, releasing an album in 2014 called "Grand River Station." His weekly Palm Sundays, which started at least eight years ago, have gotten to be a big summertime attraction, with a cavalcade of musical guests signing on to play the beer garden stage at the Stein Haus.
"I started taking leaps and asking people who I thought were out of my league," Palm said, "and everybody I ever asked to play always wanted to come back."
For the past four years, Palm also has had a good gig running sound and lights at corporate events all over the country, a job that puts his sound system skills to good use and gives him a chance to travel, which he loves (he went to China in May).
You have free articles remaining.
Register for more free articles.
Stay logged in to skip the surveys.
Palm plans to spend most of September in New York City, immersing himself in the Big Apple and concentrating on writing songs for a new album, which will likely feature songs in an acoustic folk and Americana vein. In October, when he turns 36, he'll spend three weeks in Europe.
He recently had his first gig in the Twin Cities singing and playing guitar with the Bluewater Kings, which actually is kind of a musical franchise that has bands of the same name in cities all over the country that could have a different lineup every weekend, depending on who is available. That might be an option for him in Denver, too.
Palm isn't sure what he's going to do in Europe or New York or Denver, and not really having a concrete plan suits him — think of it as "jazz living," improvising in the key of life. He does have some plans for what could be his last weeks as a mainstay of the La Crosse music scene, though.
He has two Palm Sundays left, with Nancy and Mike Caucutt joining him on Aug. 26, and an all-star jam planned for the last one of the year on Sept. 2.
He's also is joining forces Wednesday with Craig Baumann of the Smokin' Bandits and Overserved Gentlemen, bopping around town to various venues to join in with other local musicians (including but not limited to Gregg "Cheech" Hall, Derek Ramnarace and Ryan Howe) before heading back to the Stein Haus, all with the aim of raising enough money ($1,200 to $1,500) to build a house in Jamaica through Baumann's Jam for Jamaica program.
Palm's next couple weeks will be a whirlwind for him, and he's trying to savor every moment. "As much as I'm excited about the future, I keep reminding myself to think about the present," he said.
If you have the good fortune to corner Palm around La Crosse before he's off on his new adventure, be sure to wish him the best … and maybe give him a hug/shake.
Moon Tunes 2018: Adam Palm and Friends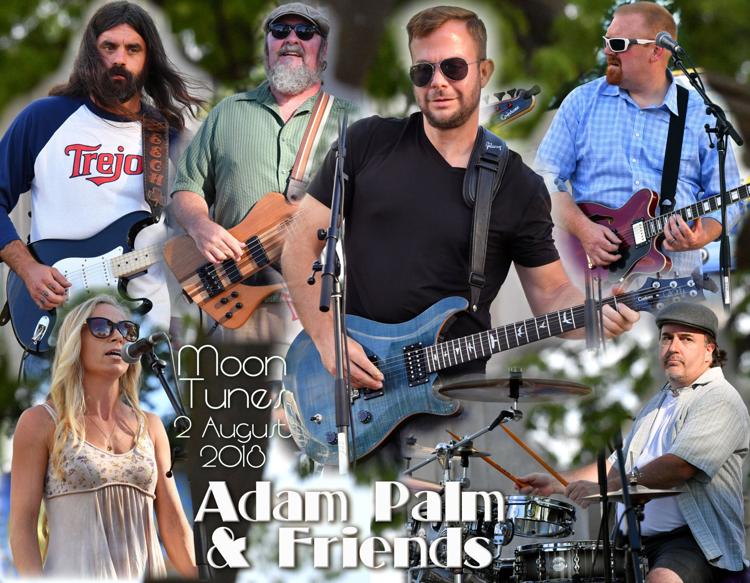 Moon Tunes 2018: Adam Palm and Friends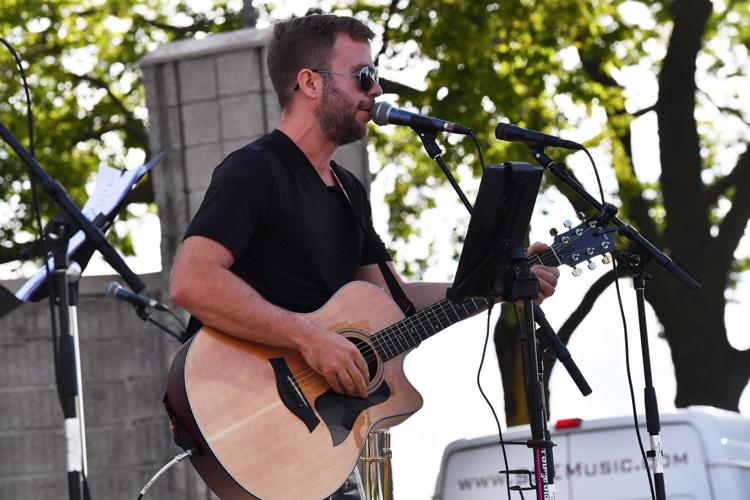 Moon Tunes 2018: Adam Palm and Friends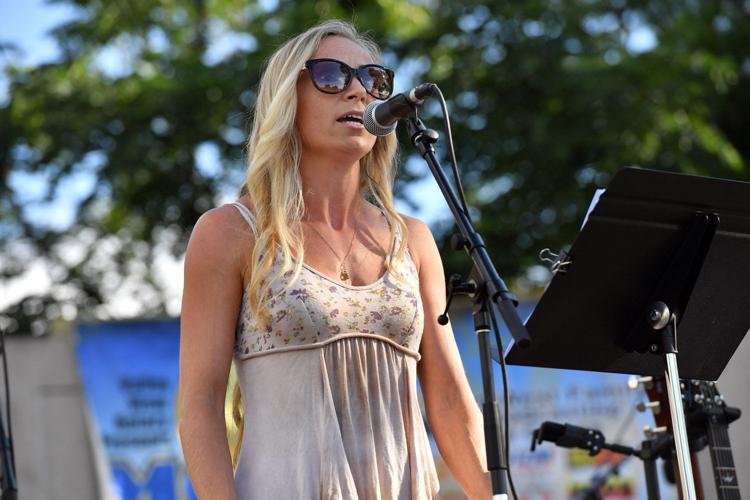 Moon Tunes 2018: Adam Palm and Friends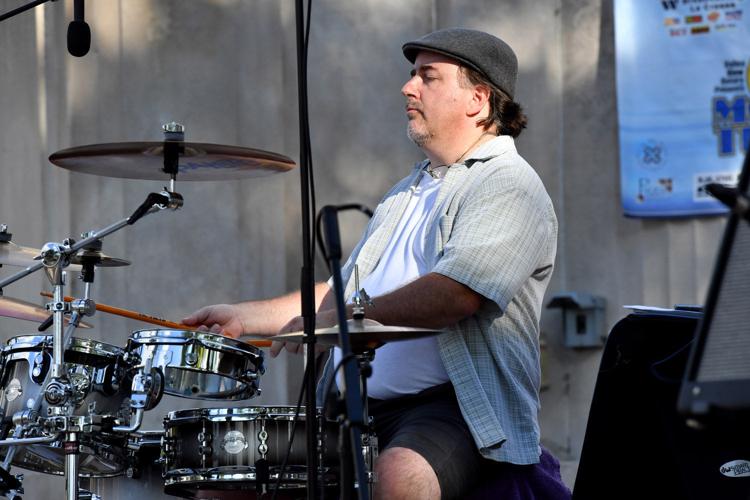 Moon Tunes 2018: Adam Palm and Friends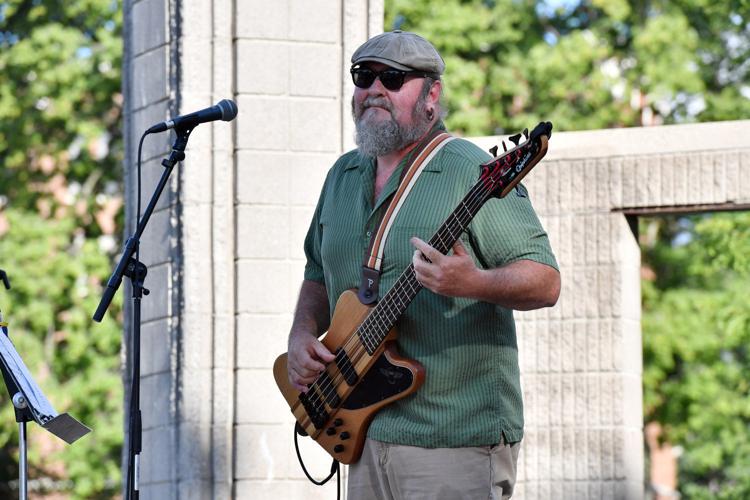 Moon Tunes 2018: Adam Palm and Friends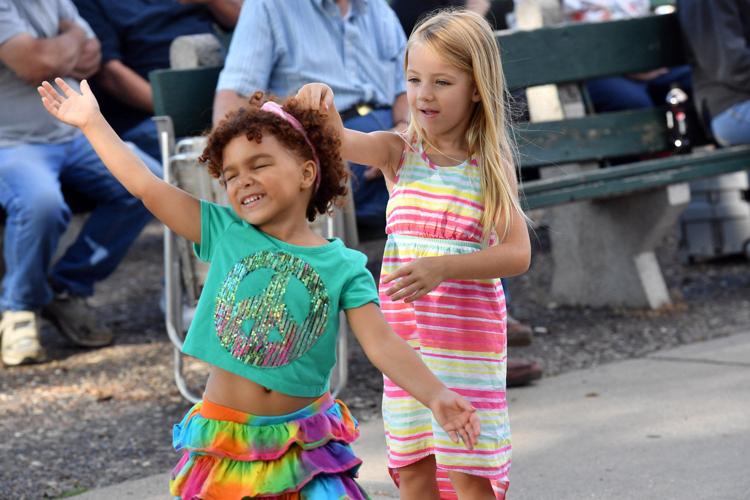 Moon Tunes 2018: Adam Palm and Friends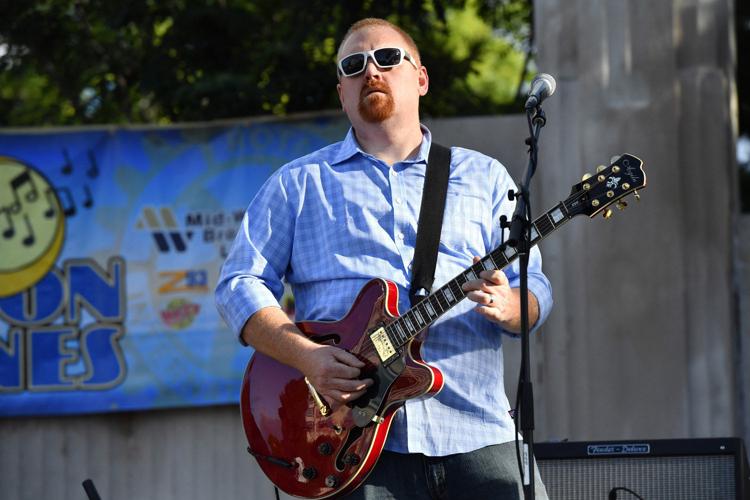 Moon Tunes 2018: Adam Palm and Friends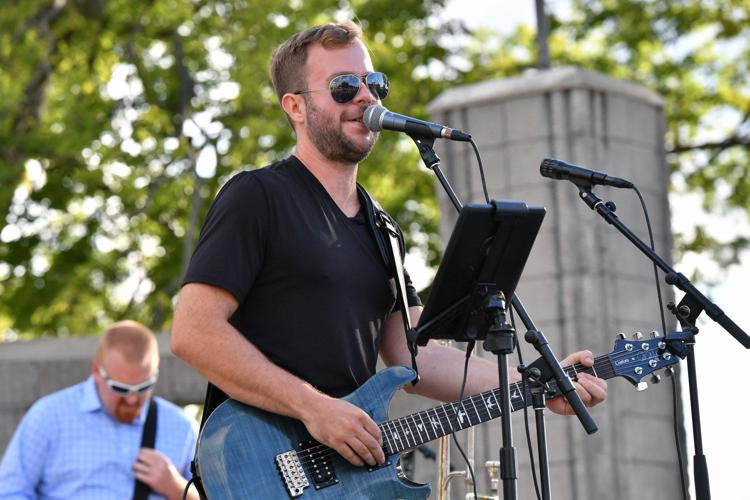 Moon Tunes 2018: Adam Palm and Friends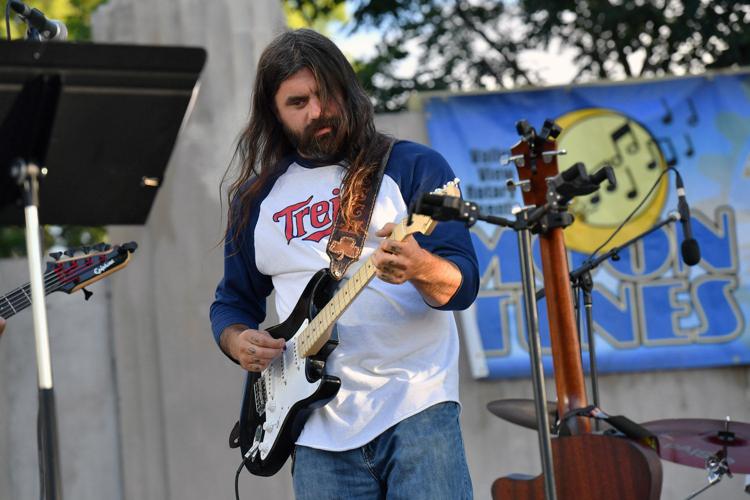 Moon Tunes 2018: Adam Palm and Friends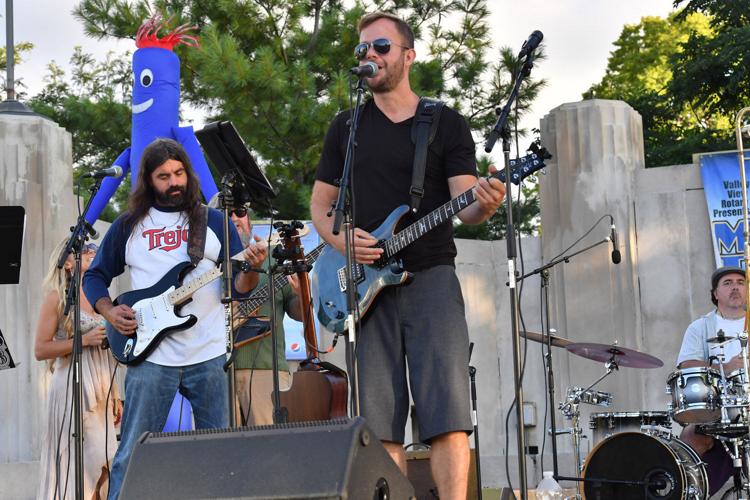 Moon Tunes 2018: Adam Palm and Friends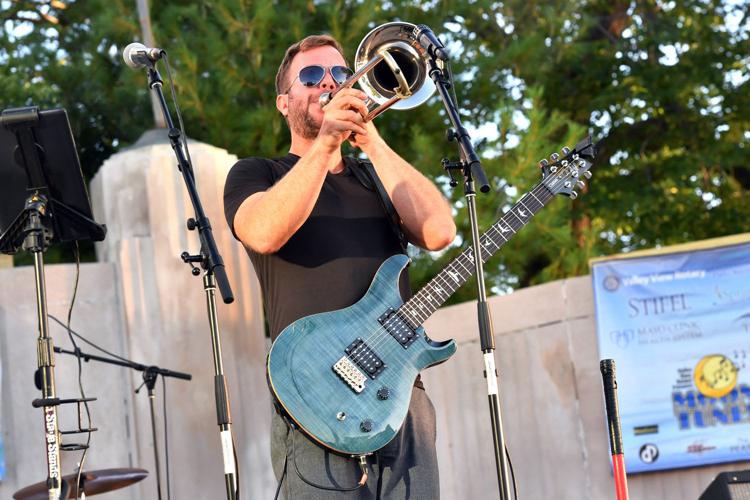 Entertainment picks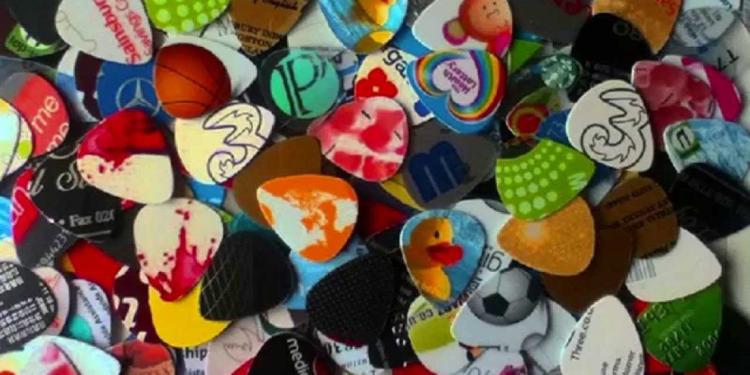 Sawyer Brown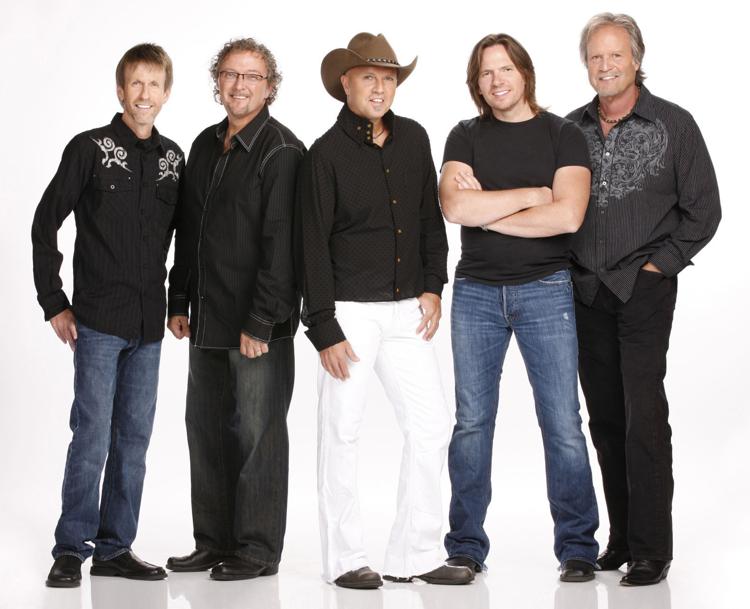 Pert Near Sandstone
Dead Horses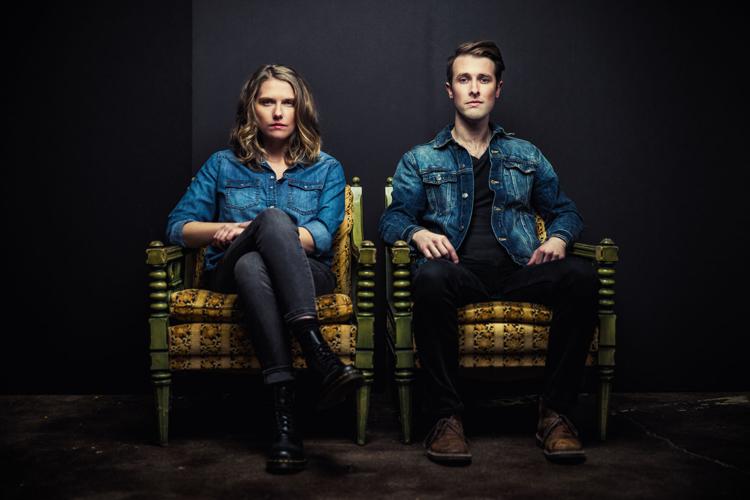 Futurebirds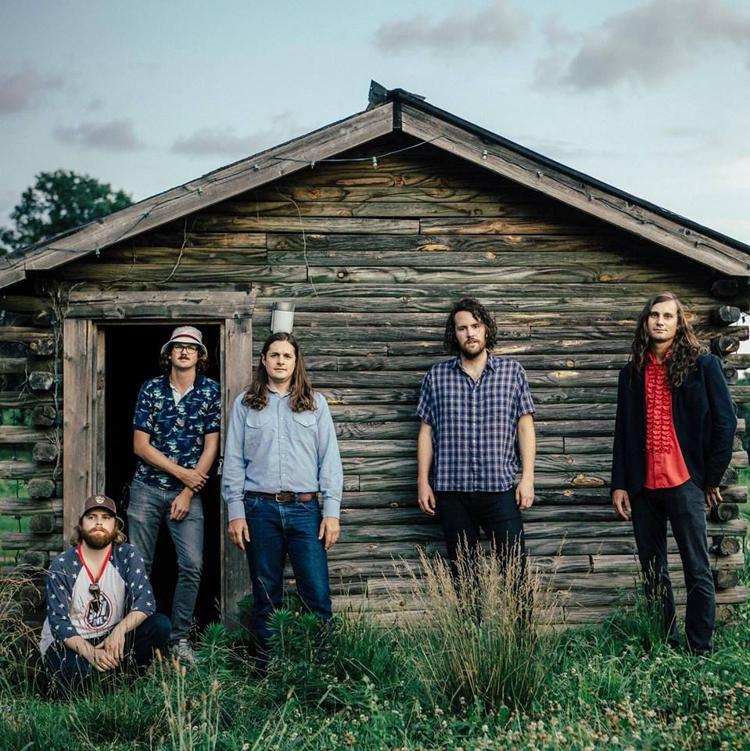 Irene Keenan Jr. and the Sonic Cabaret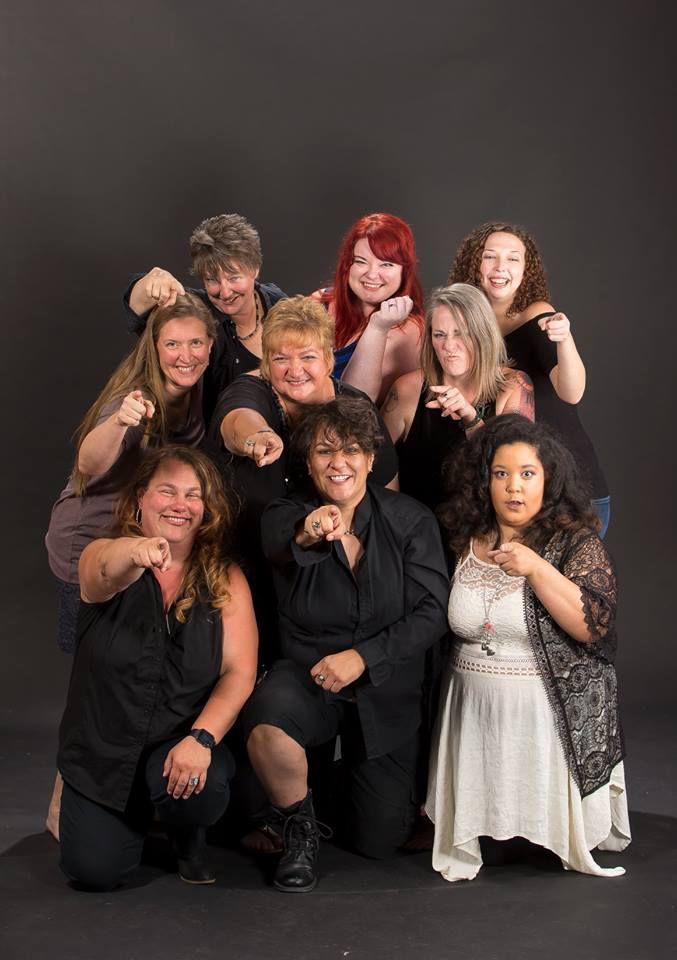 The Barefoot Movement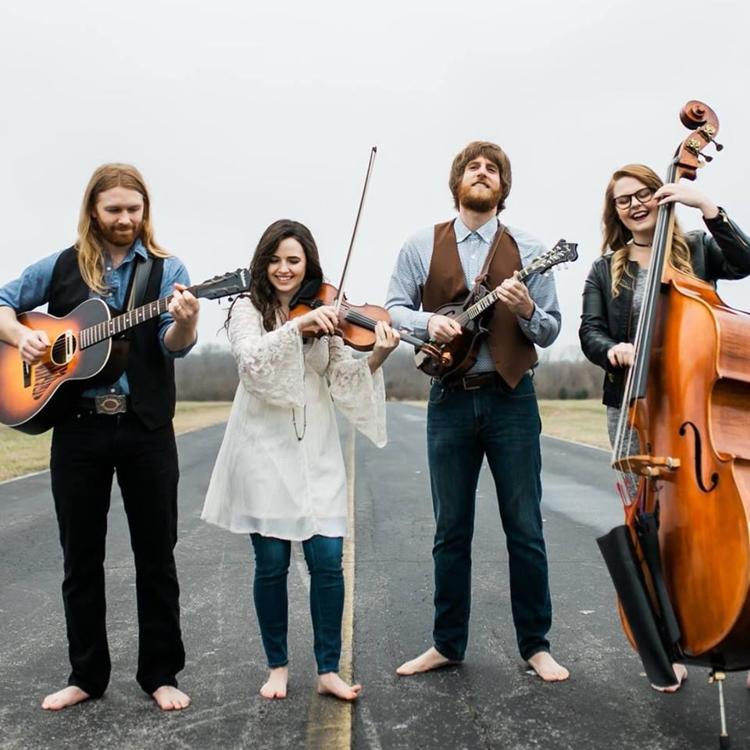 Gemini Syndrome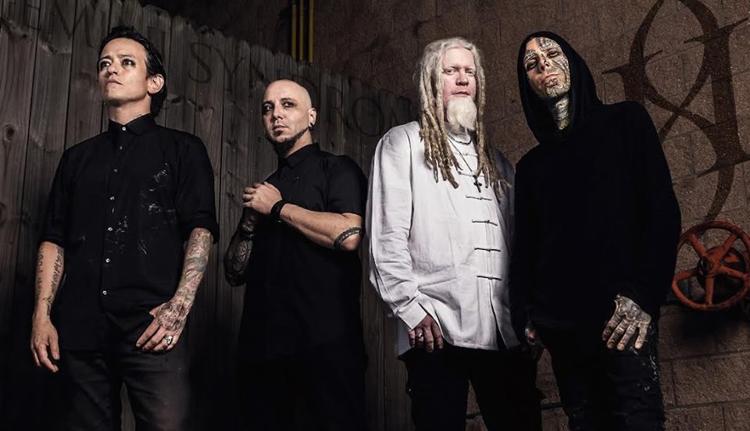 Blind Baby Olin & the Workbenches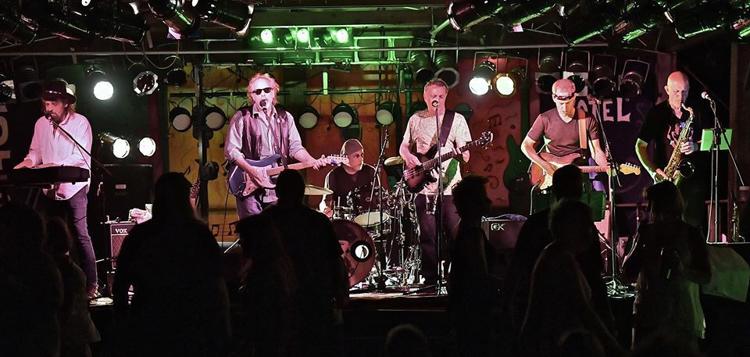 Slow No Wake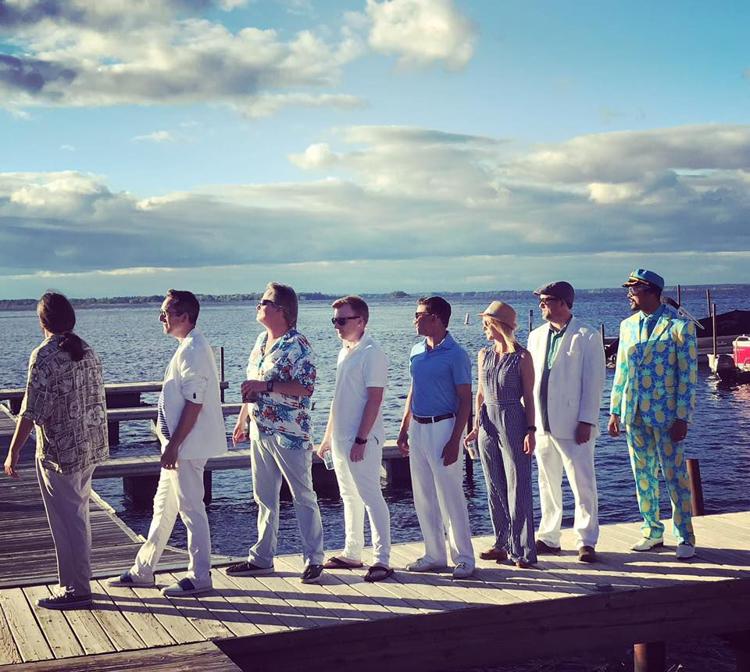 SpaceHeaters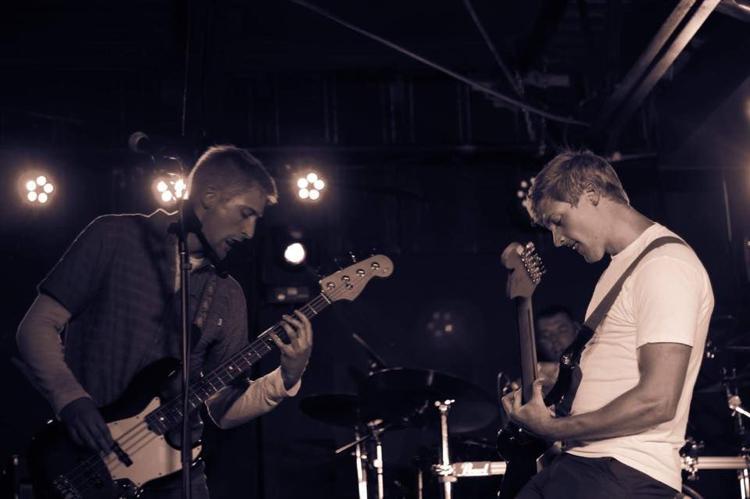 The Sonic Beats
The Mayer Brothers Band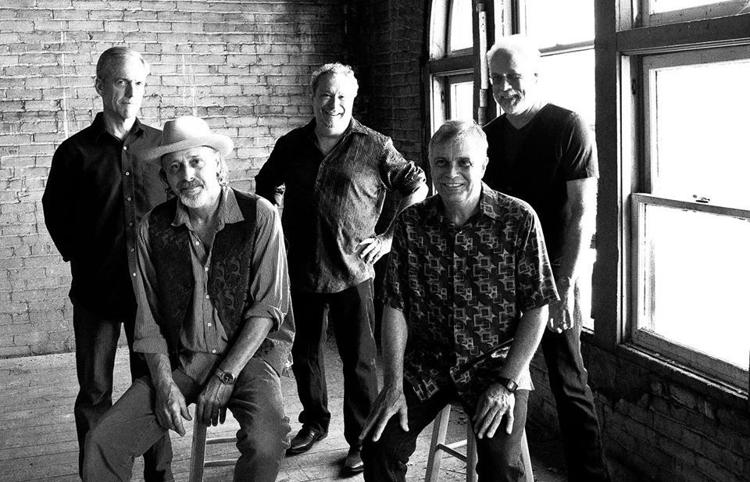 Moniker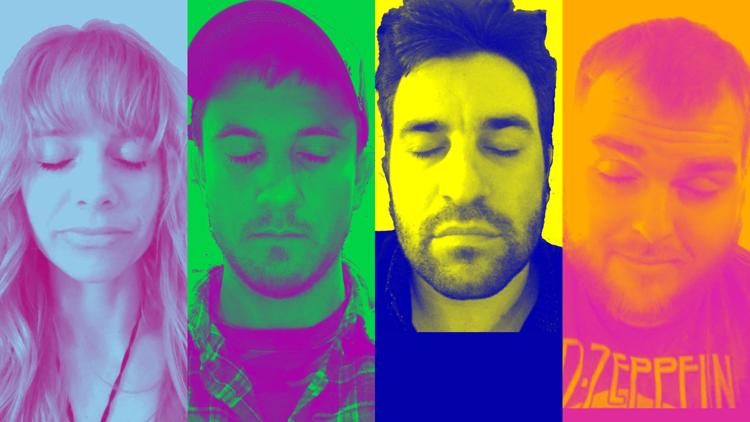 Burnin' Whiskey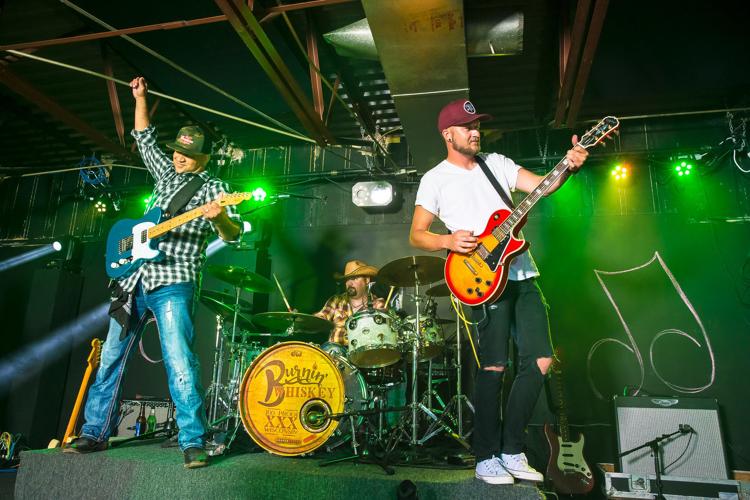 Gregg "Cheech" Hall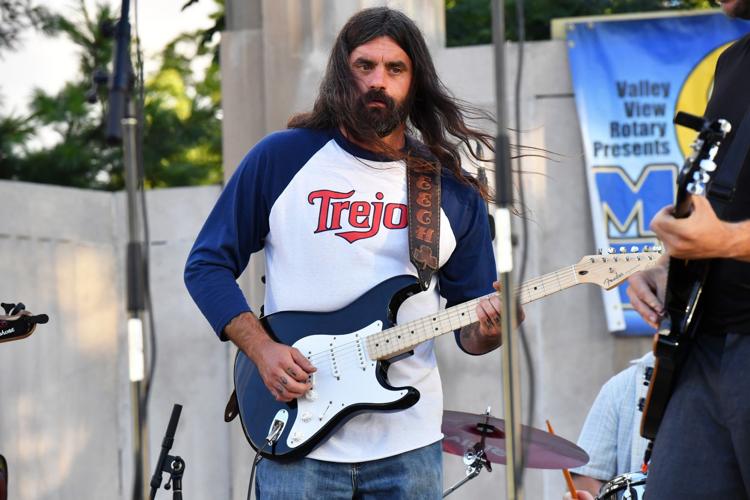 Andy Hughes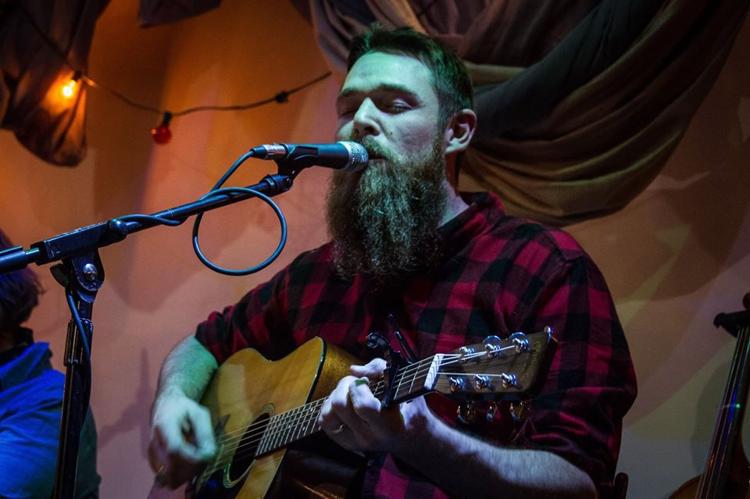 Ryan Howe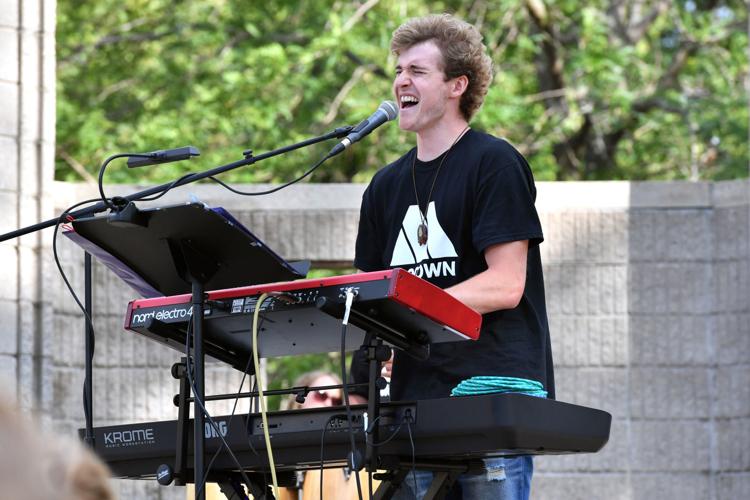 Alternative Truth Project production of "The Cake"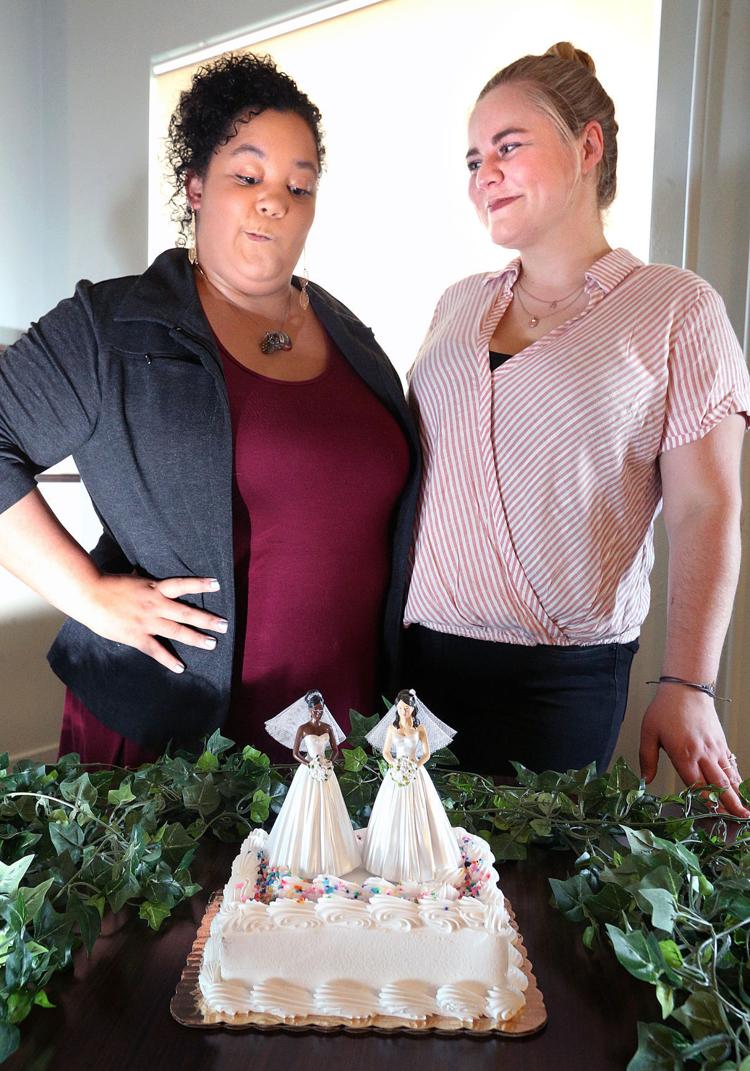 "God's Piñatas"