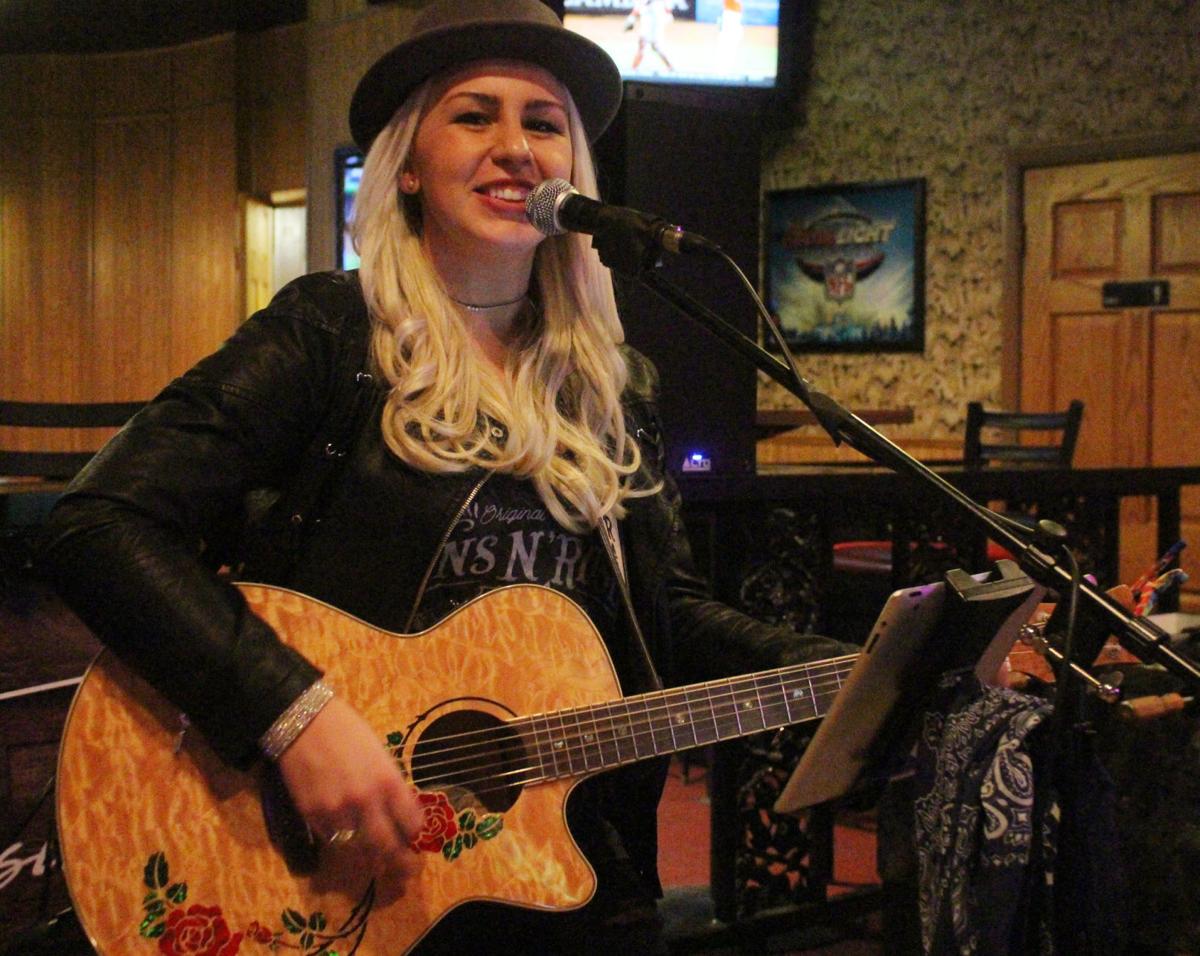 I swear, I get to meet the coolest people. This week I encountered a memorable young woman named Jessica Rose, a Nashville-based singer who grew up in New York (Staten Island) of all places — and she sure seems to be going places.
I met her for a cup of coffee Tuesday morning at The Root Note after finding out the afternoon before she was rolling through town on a whirlwind tour of Wisconsin, visiting radio stations and playing shows in four cities in four days. La Crosse was her first stop on the tour, and she had gotten up early to go to Sparta for a visit with Ben and Arnie from COW 97.
FUN FACT: COW 97 was nominated for two Country Music Association awards this year: station of the year and personality of the year (Ben and Arnie got the nod on that), both nominations in the small-market category. Way to go, guys!
Jessica Rose took quite a winding road to get here, and I'm not just talking about her travel route, which went through a lot of corn country in Iowa and Minnesota. She grew up listening to all kinds of music, including a lot of Jimmy Buffett's "beach rock country," somehow managed not to get a New Yawk accent and started performing professionally at age 17.
She was the first performer at Jimmy Buffett's Margaritaville restaurant in Atlantic City, N.J., singing at the grand opening, where she said Buffett's manager told her she needed to go to Nashville. She didn't drop everything and go there, but four years ago she did, finishing up her college studies at Nashville's Belmont University, known for its professional music program.
Before she moved to Nashville, though, she had a fun brush with the big time through "American Idol." Jessica was performing at a packed club in Staten Island one night. She had been fed a story about the film crew being on hand so she'd be surprised when "Idol" judge Randy Jackson came in to watch her perform.
It turned out Jackson was there to tell her she'd been chosen for an expedited audition process, going directly to singing in front of the judges, which also included Nicki Minaj, Mariah Carey and Keith Urban. The audition didn't go well. She couldn't use the go-to songs she had picked, so she got a little flustered in performing one of her original songs, hitting some bum chords on guitar halfway through the song.
But that audition was a big turning point for her, even though it didn't result in a trip to Hollywood. "That experience made me realize that I wanted to do this for a living," she said. "I didn't realize how badly I wanted this."
She does want it bad. Here she is bombing around Wisconsin, where the temps were 40 degrees colder than the balmy 80 she left behind in Nashville, working on getting her new single played on country radio stations one at a time. "This is the old-school way of making it," she said. "It's a lot harder to do it this way instead of going viral on the Internet."
You have free articles remaining.
Now, I'm usually not up for going out on the town on a Tuesday night, especially after a long day that ended with me covering a couple La Crosse County Board committee meetings, the last of which didn't end until 8:30 p.m. But after talking with Jessica Rose and listening to her two EPs, I figured a little Tuesday night music was a good idea.
She'd been booked at Who's on Third, a bar I've never been in and one not known for having music. I could actually see it being a fun place for music — it's actually got a decent dance floor (if you move the foosball table).
I figured there wouldn't be much of a crowd, being a last-minute, little publicized show on a Tuesday night, and I was right. No more than a dozen people were there, and I suspect most of them had lucked into being there.
Even with the sparse crowd, Jessica Rose performed like she had a packed house full of longtime fans. And that was a little weird, actually, calling for chorus singalongs when there were nowhere near the numbers for us to overcome our Midwestern shyness and actually sing. She probably could have skipped the "holler and swaller" team-drink routine, too.
When she was singing, though … wow! Great power, range and expressiveness, and the part of her set I saw was full of an astonishing range of familiar songs she made her own. She covered songs by Tom Petty, Bob Seger, Creedence Clearwater Revival, Luke Bryan, Zac Brown Band, The Beatles and Melissa Etheridge, the latter of which she introduced with a fun story about meeting Etheridge at the Grammy Awards.
While I was there she only played one song of her own, "Look for Me," which is her new single. It's a really good song, and it's funny because it almost seemed like she had to be coaxed into playing it. She has plenty of strong original material, but she's smart about working in tasty cover songs when she's playing a long night of music.
I sure hope Jessica Rose has some luck getting her song(s) on the radio and can come back to La Crosse again and get a big crowd appreciating her artistry. Maybe she could even come back for the inaugural Country Boom music fest, if it happens as planned next summer.
---
Random entertainment picks