Onalaska native Michael "Mickey" Uss will henceforth be known as Emmy-winning Michael "Mickey" Uss. He and the team responsible for the weekly TV show "Made for the Outdoors" took home statuettes at the Upper Midwest Emmy Award ceremony held recently at the Mall of America's Radisson Blu Hotel.
Uss helped launch "Made for the Outdoors," which airs at 10:30 a.m. Saturdays on Fox Sports North and Fox Sports Wisconsin, and served as executive producer, photographer and editor, basically running the show. "Made for the Outdoors" focuses on the production processes behind outdoor gear, starting with raw materials and proceeding to the finished products, which could be anything from boats, snowmobiles and motors to fishing lures, ice fishing houses and camp stoves.
It wasn't exactly a natural fit for Uss. "I'm not the outdoorsiest guy," Uss said. "I'm more of an avid indoorsman, but I'm interested in the idea of the outdoors, and I'm also interested in how things are put together."
The Twin Cities-based show recently started its second season. The show won the Emmy in the Informational/Instructional category for its eighth episode, which focuses on Federal shotgun shells. That was the episode filmed first, so it had all the "bells and whistles."
"Made for the Outdoors" is co-hosted by Bill Sherck and Lindsey Hayes. You probably remember Hayes from her days as morning news show anchor for WXOW-Ch. 19.
Uss completed two seasons of that show and has since moved on to working as an editor for "Bizarre Foods," a Travel Channel show. None of his episodes have aired yet, but he's very excited about one he recently worked on from Brussels, Belgium. "It's waffle crazy and I love waffles," said Uss, who has an impish sense of humor I've always enjoyed.
I first encountered Uss back in the mid-1990s when he was playing goalie for Onalaska High School in the early days of the OHS hockey program, back before there were even enough area teams to have hockey in the Mississippi Valley Conference. I did a story on him for the Onalaska-Holmen Courier-Life 10 years ago, when he got his first Emmy for a story he produced for WKOW in Madison about a subculture in the gay community that sought out HIV carriers to have intimate relations with.
He's had some nominations since that first one in 2006 – which would be no surprise if you look at his work – and it's sure cool that he won one this year. Hats off to him for a well-deserved honor.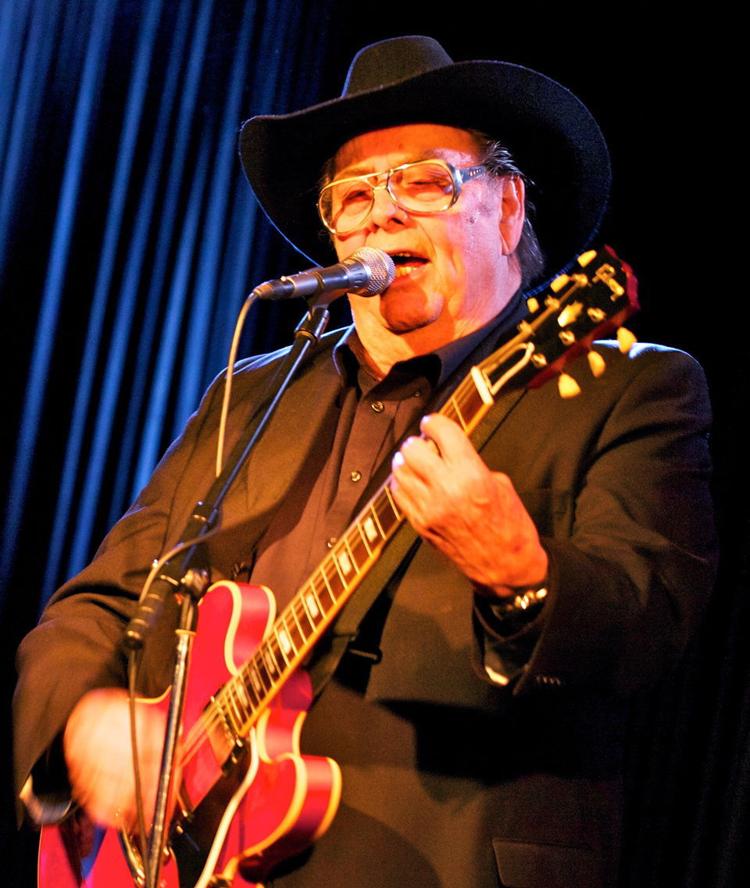 Dishing up LaBeef
You don't often get a chance to be in the same room as a living legend, let alone see him crank up his guitar and let out a booming rockabilly yell. Show up at the Moose Lodge in La Crosse next Tuesday and you'll get your chance.
Rockabilly Hall of Famer Sleepy "The Human Jukebox" LaBeef is coming to town for a show, his first show here ever. That is surprising considering his late son, Harmony LaBeff, lived in La Crosse and Harmony's son, also Harmony, graduated from La Crosse Central in 1998 and now lives in Chicago, where he performs with a duo called The Scattergoods.
LaBeef grew up on a melon farm in Smackover, Ark., the youngest of 10 kids, and boy did he grow up – big and strong. He's a towering figure at 6-5 and while he might not be as beefy as he once was, he can still rock out at the age of 81.
He recorded his first single in 1957 and has since put out about 30 albums. My personal favorite, mainly for the title, is his 1981 release on Rounder Records, "It Ain't What You Eat (It's the Way How You Chew It)." My favorite LaBeef movie, actually his only one, is the 1968 classic, "The Monster and the Stripper," later renamed "The Exotic Ones." He played the swamp monster.
He's shared bills with some big names over the years, including Elvis Presley, Roy Orbison, Carl Perkins, George Jones and Wanda Jackson, and he claims to have had more than 500 different musicians playing in his backing bands over the years, including Glen Campbell, Doug Kershaw, D.J. Fontana (Presley's original drummer) and Kenny Rogers – I'll have to ask Kenny about that.
For his La Crosse show, LaBeef will be backed by The Fabulous Baloney Skins, a local band that also will open the show. Baloney Skins front man Dan Berger used to play with LaBeef when Berger lived in Nashville, so it'll be just like old times.
Tickets for the LaBeef show, which starts at 7 p.m., are $15 in advance or $20 at the door. You can get tickets at the Moose Lodge or by calling 608-788-2998.
Frankie Lee
Singer/songwriter Frankie Lee didn't grow up on an Arkansas melon farm and, frankly, he's woefully unbeefy, but he's well on his way to making a big name for himself in the music business.
A Minnesota native, Lee released his debut full-length album, "American Dreamer," in July, and it's certain to be on a lot of Americana lovers' best of 2016 lists.
Just get a load of this sample of critical acclaim: "He delivers a set of songs that are mournful dusty ditties draped in classic American images. It's a testament to the strength of his songs that his set seems far too short."
(Note to self: Work on writing skills so Frankie Lee might use my effusive praise on his website.)
We've got a chance to see Lee perform next Thursday, Nov. 17, in the beautiful Grand Hotel Ballroom, 215 Pearl St. in downtown La Crosse, and it's for a good cause. The event, which runs from 5:30 to 8 p.m., is a fundraiser for the Mid West Music Fest, which last year spread from Winona to La Crosse, bringing a welcome blast of new music to town.
Not only do you get Frankie Lee at the event, there's also a Pearl Street Brewery beer tasting, a wine tasting from sommelier Todd Wohlert and hors d'ouevres from the People's Food Co-op. Tickets are a minimum donation of $20 and are available at www.midwestmusicfest.org.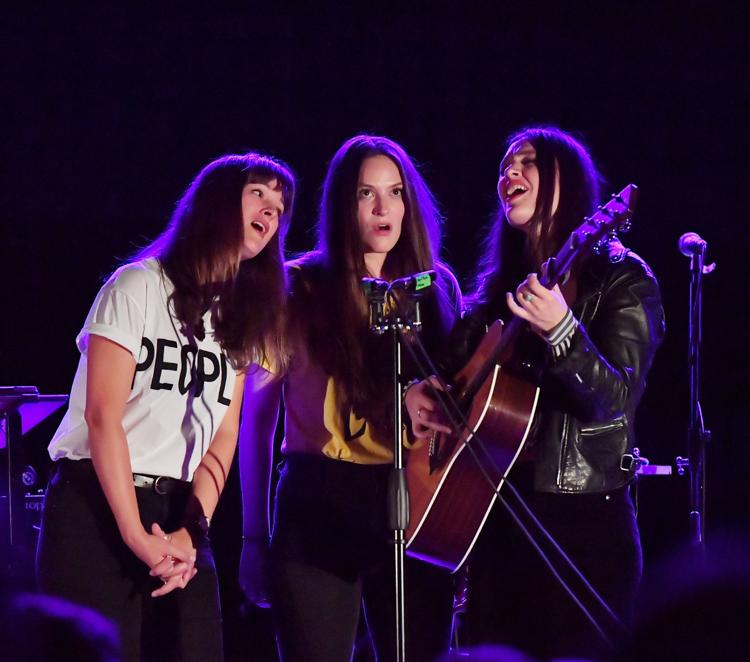 The Staves
It was great to see so many people Wednesday night at the Cavalier to see The Staves and Sleeping Jesus perform. Sleeping Jesus keeps getting better and better at its dream-pop groove, and the band elegantly set the table for us to feast on The Staves. The Staveley-Taylor sisters charmed with their smart and heartfelt atmospheric folk-rock and between-songs banter. Their harmonies, often made more lush through the magic of looping, were just the thing to make me forget about the rancor of the electoral process. They made being human great again.