The old Eagles Club building in downtown La Crosse is ready to soar as a new music, drink, food and fun emporium, The Brickhouse, and it has a few noteworthy shows to get it off the ground.
Twin Cities rockers Cold Kingdom will get things off to a scorching start at The Brickhouse with a show Saturday that is a veritable steal at a $5 admission charge. This quintet is fronted by an incomparable chanteuse, Dani Engum, and features a formidable twin-guitar attack. The band already has opened for Buckcherry, Saving Abel, Puddle of Mudd and Saliva, to name a few, and is on the verge of breaking big.
Sharing the bill will be La Crosse's own Nailed Down, another band with a fantastic lead singer (Dalton Nichols) and a pair of guitarslingers that could get some traction if it could nail down a permanent rhythm section. Also in the lineup will be Haliwel, a band I thought must be pretty new as my initial efforts to learn more about it online yielded little but the news that Geri "Ginger Spice" Halliwell, the spiciest Spice Girl, has a cinnamon bun in the oven, if you know what I mean. Turns out, however, that spelling matters – even online – and Haliwel is a well-established hard-rock quintet based in Madison.
The Brickhouse also will play host to the latest in a growing line of tribute shows spearheaded by Gregg "Cheech" Hall, this one an homage to Jim Morrison and the Doors set for Friday, Dec. 9. Hall will sing some of the songs, but most of them will fall to Ryan Torgerson, best known for his drumming skills.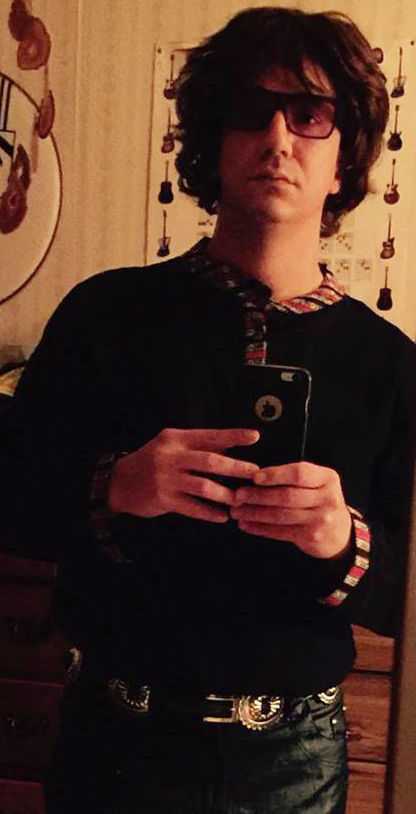 "I have been wanting to do a Doors show for a long time being that I am a huge fan," said Torgerson, who even has some leather pants all set for the show. "I am super excited and based on the rehearsals this is going to be a really great show."
Joining Torgerson and Hall for the Doors tribute will be Lisa Freedlund on keyboards, Nick Lanzel on bass, Ken Lanzel on guitar and Dave Orr on drums.
And then, for something completely different, the next night The Brickhouse will host an evening with Half Pint Brawlers. Yup, midget wrestling.
Ready for some country?
I've been thinking lately about country music, specifically how it seems to be a kind of tribal identity thing more than a hard and fast way of classifying music.
It was interesting hearing Kenny Rogers talk recently about how his producer had to fight to record him in the mid 1970s because the record label bigwigs didn't see him as "country." Was it because he didn't wear a hat? Was it the beard? Not enough drawl? Disdain for pedal steel? Maybe Rogers will shed some light on how he broke through that country barrier when he puts on his career retrospective show at the La Crosse Center tonight (Friday, Dec. 2).
I enjoy all kinds of music, including plenty of country, but it's not such a tribal thing with me that I'd trash my Taylor Swift CDs (if I had any) after she went pop with her "1989" album. And if Steven Tyler wants to dabble in making country-style music, that's not going to diminish my love for his work with Aerosmith.
Some people got a little tribal about the inclusion in the Country Music Association's 50th anniversary awards show of pop diva Beyoncé, who performed a countrified version of her "Daddy Lessons" with the Dixie Chicks (I wonder if they're back in the tribe after dissing the chief all those years ago). Travis Tritt, in particular, has been vocal about his disappointment with Beyoncé being included in what he thought should have been strictly a celebration of the country tribe.
I'm not what you could call a huge Travis Tritt fan, but I have enjoyed playing at least a couple of his songs in bands over the years – he can actually rock. And there was plenty about Beyoncé's performance that wasn't very "country" beyond just her belonging to the "pop" tribe, like the horn section, in general, and the goofy-dancing sax player with the bedazzled boots, in particular.
But I think Tritt has gone a little overboard in his protestations. He followed in the footsteps of Hank Williams Jr. and Waylon Jennings in expanding country music into rock territory, after all, and he rarely messed up his flowing locks with a cowboy hat, a potent sign of tribal membership. The objections to Beyoncé would have been different if they had come from traditionalists like George Strait or Loretta Lynn, but they've got too much class and good sense to complain.
If all this talk about country music has you hankering for a heapin' helping of twangy tunes, you might want to head over to Jake's Northwoods in Sparta Sunday evening, which will feature Nashville up-and-comer Shane Owens and our very own Pat Watters. I'm pretty sure Owens is a traditionalist, judging from the hat and the song titles on his new album ("Alcohol of Fame," "All the Beer in Alabama," "Chicken Truck"), and Watters is as country as they come.
Owens and Watters are doing acoustic sets, and money from the $10 admission price goes to St. Jude Children's Research Hospital and gets buyers into a drawing for tickets to Country Fest 2017. It's safe to say Jake's Northwoods will be a Beyoncé-free zone, if you're worried.