Getting a chance to talk with legendary record producer/rock star Butch Vig last week was amazing. I swear, I could have written a book. (Wait, did you hear that? Sounded like my editor muttering, "You did, Erickson, you did.")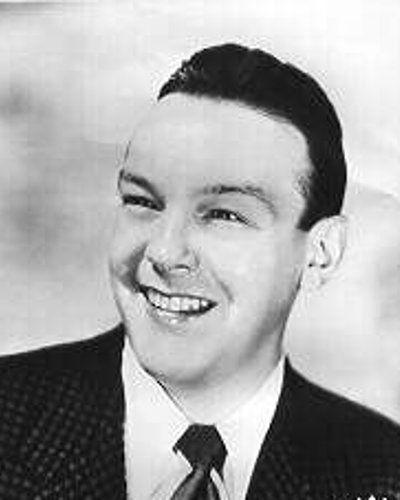 If I had a time machine, I'd also love to talk with another guy who grew up in Viroqua and made a big splash in music. Freddie "Daddy" Slack was a big star in the Big Band Era, renowned in particular for his skill as a boogie-woogie piano player. You could certainly write a book about Slack, and Eddy Nix, owner of Viroqua's Driftless Books and Music, might just do that.
I owe my knowledge of Slack to Nix, who has become something of an expert on Slack (a good thing if you aim to write a book). Nix is such an authoritative source, he's cited in the entry on Slack in a recently released book, "Wisconsin Riffs: Jazz Profiles from the Heartland" by Kurt Dietrich. It's a cool book and includes entries on other area musical luminaries including Greg Balfany and Karyn Quinn (who were easy to find in the thick tome, thanks to an index in the back).
Slack was born Aug. 7, 1910, in La Crosse, but he grew up in Viroqua, where his father, Charles, was a prominent businessman, starting the town's first car dealership and its first gas station. Slack started out as a drummer, switching to piano at age 13. In 1927, after the death of his father in a freak accident, he moved with his mother to Chicago to concentrate on his piano studies under the tutelage of Tomford Harris at the American Conservatory.
In 1931, he moved to Los Angeles, beginning his recording career with the Ben Pollack Band in 1934, which had an impressive lineup that included Harry James and Glenn Miller. After bandleader Jimmy Dorsey heard Slack playing in Pollack's band, he snatched Slack up for his own band.
Slack stayed with Dorsey until 1939, following Dorsey drummer Ray McKinley when he formed a new band with trombonist and band leader Will Bradley.
Slack became a master of boogie-woogie piano, influenced by Clarence "Pinetop" Smith, and Slack's performance on "Beat Me, Daddy, Eight to the Bar" is considered by many the pinnacle of the style.
In April 1942, about a year after forming his own orchestra, Slack was one of the first artists signed to the newly formed Capital Records, with legendary songwriter and singer Johnny Mercer, a founding partner of Capital Records, singing on many recordings on which Slack is featured as a piano player and arranger.
Slack had his biggest hit out of a recording session that took place shortly after he was signed to Capital. "Cow Cow Boogie" originally was supposed to be sung by Ella Fitzgerald in a movie titled "Ride 'em Cowboy," but the song was cut from the film, and Slack recorded it with another Ella on vocals: Ella Mae Morse. The song went to the top of the charts and was Capital Records' first Gold single. The success of the "Cow Cow Boogie" record put Capital on the map as a major player in the record business.
Also recorded in summer 1942 was one of Slack's best-known instrumentals, "Riffette," which featured a solo by a member of his band at the time, guitarist T-Bone Walker, a huge influence on blues and rock 'n' roll guitar players — probably the biggest influence on Chuck Berry's style, which you can hear in "Riffette."
Slack also played piano on recordings by blues legend Big Joe Turner, without whom "rock 'n' roll would have never happened," according to songwriter Doc Pomus.
He was a big star, appearing in nine movies from 1941 to 1946, and all he had to do was act naturally, playing a pianist or orchestra leader. He served in the Navy briefly toward the end of World War II, and after his discharge he recorded prolifically until 1947, but the jazzy swing and boogie-woogie styles at which he excelled were losing favor with the music-buying public.
He continued to perform, apparently as a solo pianist in nightclubs, but complications from diabetes hobbled him. He died Aug. 10, 1965, three days after his 55th birthday.
Both Vig and Slack played key roles at pivotal junctures in the music business, and while Vig has arguably had a much more successful music career, Slack's story might make the more interesting book — Vig, after all, is a man of little drama.
I'd love to know more about Slack — the tragic loss of his father, performing and recording with giants of swing and blues, his well-known problems with alcohol and his pet lion named Buttercup. Yeah, I don't think the booze and the pet lion are a coincidence, do you?
__________________________
Random Entertainment Picks
Check out these entertainment options in the coming week.
Stay up-to-date on what's happening
Receive the latest in local entertainment news in your inbox weekly!