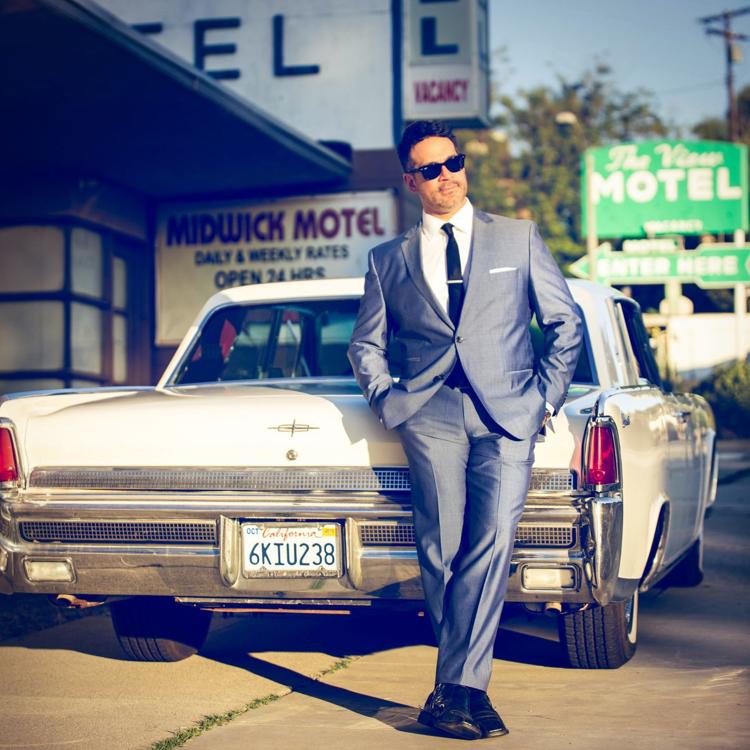 About a decade ago, singer/songwriter Rob Gonzalez left La Crosse for California for the next chapter in his musical life. At that point, he described himself as a cross between Elton John and Dave Matthews, and he'd had an enviable music career as an internationally touring performer and recording artist.
California was more than a change of scenery. It was a change of direction for him, a chance to take his art someplace new, a chance to create a new musical identity. The next time he comes back to La Crosse, it will be as Robby Fontana, a smooth-as-silk retro crooner.
"There was a clear reinvention that happened," Fontana said in a recent phone interview to talk about "Lonely Motel," a new album he released June 1. "For me, it's just always been about keeping myself working as a musician."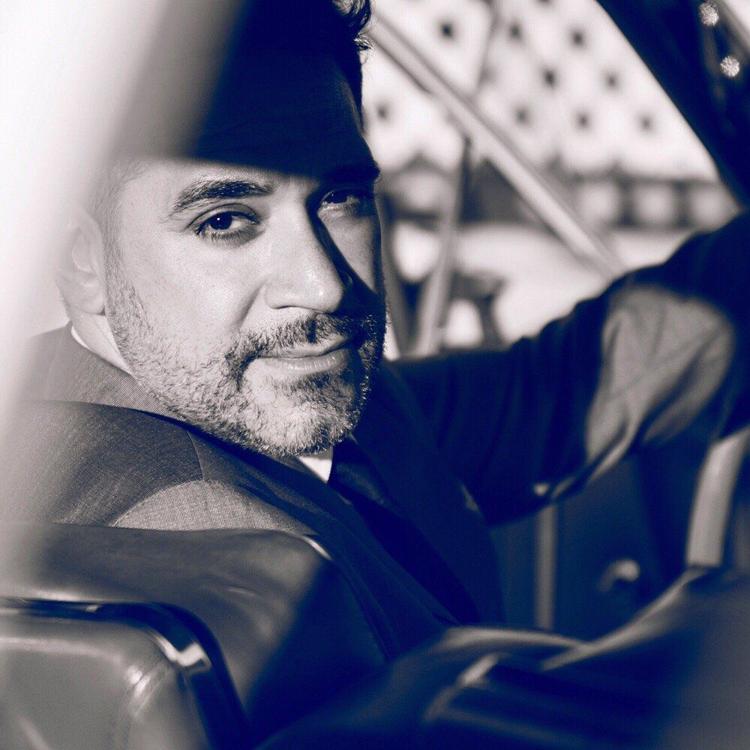 A native of Wauwautosa, Wis., who started playing piano at age 6 and began regularly performing at 12, he studied jazz piano and songwriting at Berklee College of Music in Boston. He was one of the biggest attractions around on the college circuit for a time, and was singled out in early 2007 as one of six emerging artists to watch by The New York Times.
When he moved to California in 2008, his career took a new turn. Soon after he moved there, he encountered a British socialite who brought him to London, where he performed for a short time while working on getting a record deal. When it didn't work out for a record deal in London, Fontana went back to Los Angeles, where he started performing at high-end hotels.
The thing about being a musician in Southern California with a common Hispanic last name is people tended to automatically assume he'd specialize in Latino music. "That isn't me. It's never been me," Fontana said.
Fontana's father, Ramon, is Hispanic, and his mother, Rita, is Italian, and he considered adopting his mother's maiden name, Fortunato. That didn't quite have the marquee pizzazz he was hoping for.
Then one day while driving to Palm Springs, Calif., it hit him: Robby Fontana.
"People have said, 'Oh my God, that's the best name I've heard for music.' From the perspective of me just working as an artist, it's helped me tremendously," Fontana said. "It was a little scary at first to leave what I had established as Rob Gonzalez, but I saw the opportunity to capture a wider audience."
The reinvention wasn't only in name. He'd always been a stylish dresser, but he adopted a classic 1960s look that complemented the name, and on his new album, Fontana has written and recorded a collection of songs that capture the vibe of the 1960s.
Fontana recorded a big band album in 2012 of songs that paid tribute to his idol, Ray Charles, and the "Lonely Motel" project grew out of that trip back in musical time.
His goal on "Lonely Motel" was to create an album that sounded like it had been recorded in the 1960s, lush orchestrations and harmony arrangements with the lead vocals prominently mixed. Although it sounds like he spent a lot of time and money in a fancy recording studio, Fontana actually recorded all but the lead vocals in his home studio, taking care to parallel the methods used half a century ago.
"In a lot of ways, it was a huge trial and error for me. It was kind of like a science experiment," he said. "I'm not a gearhead as far as recording, but I do hear sounds, and I'm fairly savvy about why things sound the way they did."
In writing the songs, Fontana channeled some of his favorite artists from the era, including Brian Wilson, Sam Cooke, Roy Orbison, Del Shannon, Elvis Presley, The Ronettes, The Four Tops, The Drifters and The Flamingos.
"I've never had more fun making an album … and all the early feedback I'm getting right now is really strong and favorable," Fontana said. "What's really interesting to me is the younger kids really like it. It's funny because kids today are really savvy about music. A lot of them talk about how the music that's put out today isn't as good as it used to be."
Fontana started writing the songs for "Lonely Motel" in 2014 and began recording in 2015. He actually finished his recording work in 2016, but didn't want to release it right away. "I wanted to have more of my ducks in row as far as how I wanted to handle the release," he said, adding that he wanted to have a summer release. "I think there's a thing about the album. It sounds like summertime to me."
Last week, Fontana and Swedish video director Tanne Willow began work on a music video to go with "Barrel of a Gun," which he figures has the most potential as a single from the album, along with "Two is for Trouble" and "Time to Move on."
On top of sounding good cruising down the road with the windows down, the songs on "Lonely Motel" would make fine soundtrack fodder for 1960s-themed movies or TV shows, Fontana suggested. "Someone needs to make another 'Mad Men' and they can use half the record for it, if not all of it," he said.
Fontana is realistic about the chances of the album becoming a smash hit, but that's not what he set out to do. "What I essentially created is an expensive business card that is available throughout the world," he said.
Not that he doesn't think the quality of the songs he created for "Lonely Motel" don't deserve to be hits. "From my own personal perspective, I still listen to it and I haven't tired of it at all," he said. "I'm very proud of this record. The trick is just getting people to hear it."