When Masa Ogawa and his wife first formed the Yamato taiko drum group in 1993 in Nara, Japan, little did he know that those ancient drums — originally designed for worship and encouraging Samurai warriors in battle — would take him around the world.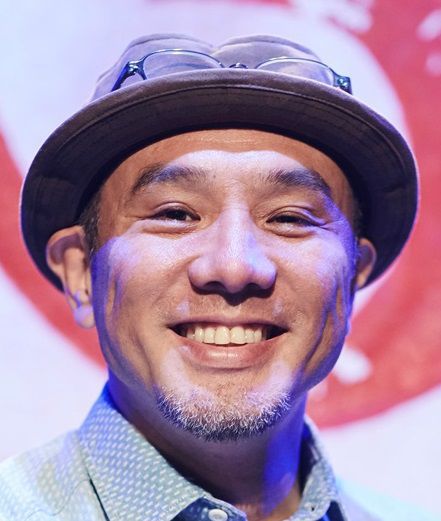 His mother, he explained in a recent phone interview from the East Coast as the group got going on a three-month tour of the United States, told him he should do something special for their local shrine.
"We didn't have any plans for making a tour like this. Our first performance was for a shrine in a small town," he said.
So far, Ogawa's Yamato drum group has given more than 3,500 performances in 54 countries (on every populated continent except Africa), and this year Yamato will add up to 200 performances to its impressive total — including one Sunday evening at Viterbo University's Fine Arts Center. Viterbo's theater was the site of Yamato's first local performance back in 2001, and this marks the fourth La Crosse appearance.
Yamato's debut at Viterbo brought a rave review in the Tribune that described the show as "phenomenal" and "kurenai," a Japanese term that means auspicious, showy and fascinatingly elegant. "Yamato displayed brilliant musicality and refined artistry in an intense, fun and spirited symphony on the drums that drew a standing ovation," the reviewer concluded.
Ever since that first performance, Yamato has proven a popular draw in La Crosse, bringing a complex musicality to the stage that goes beyond raw rhythm, and incorporating visual artistry, theatricality and humor into the show put on by 10 performers, five men and five women.
Historically, women weren't allowed to touch the taiko drums, but Ogawa said it's important that they be included in the show. In some ways, he said, they make better drummers.
Ogawa used to perform on stage with the group as recently as seven years ago, but now he serves as the artistic director, leading a group of performers who range in age from 19 to 27.
"All the members onstage are really young," Ogawa said. "They are really energetic. It's better than an old man like me."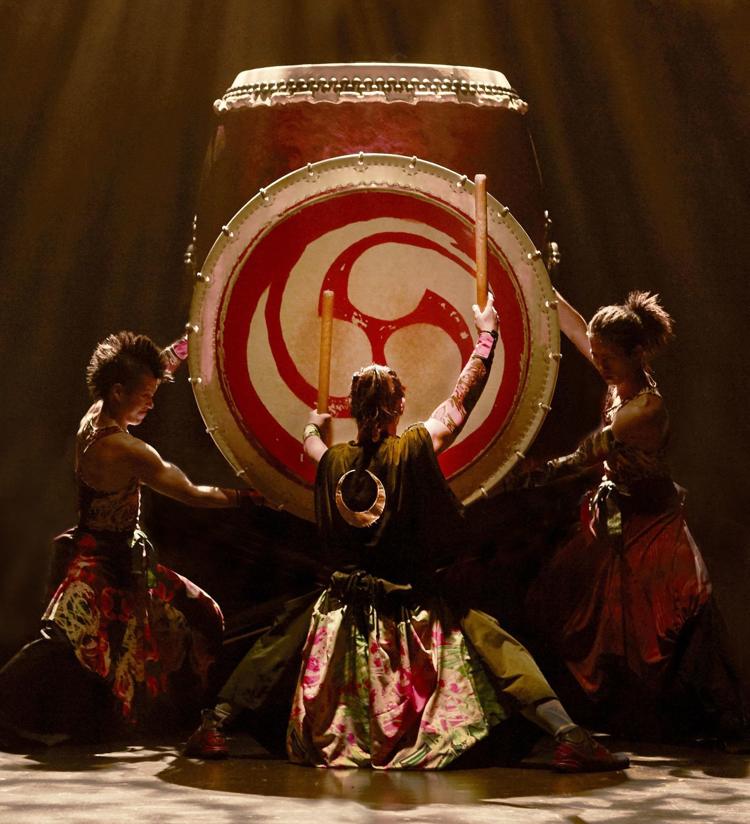 One of the misconceptions about Yamato is that the group is performing ancient traditional material. "Sometimes people think Yamato is a traditional taiko drum company, but we are not like that," Ogawa said. "We are using the taiko drums, a traditional instrument, but we do create our own music and own performance."
Yamato brings a brand new show to La Crosse on this visit called "Chousensha: The Challengers." At the core of the show is the experience of challenging ones limits and striving for something better. Reviews of this show describe it as "primal" and "exhilarating."
"We want to try to express the energy of the challengers on stage, and we want to share that energy for surviving life with the audience," Ogawa said. "We hope all the audience can get our energy into their bodies, and we hope to get the energy back from them."