While it has the unmistakably earthy, warm, heartfelt folk songs for which he has become known, Johnsmith's eighth solo album, "Ginkgo," blazes some new trails.
For one thing, this is the first of his solo albums that he has recorded in La Crosse — the previous albums were recorded in New York City, North Carolina, Texas and Nashville. For this album, Johnsmith, who makes his home in Trempealeau, flew in his producer and several guest musicians and spent a week last July recording at Brett Huus's Sound Strations studio.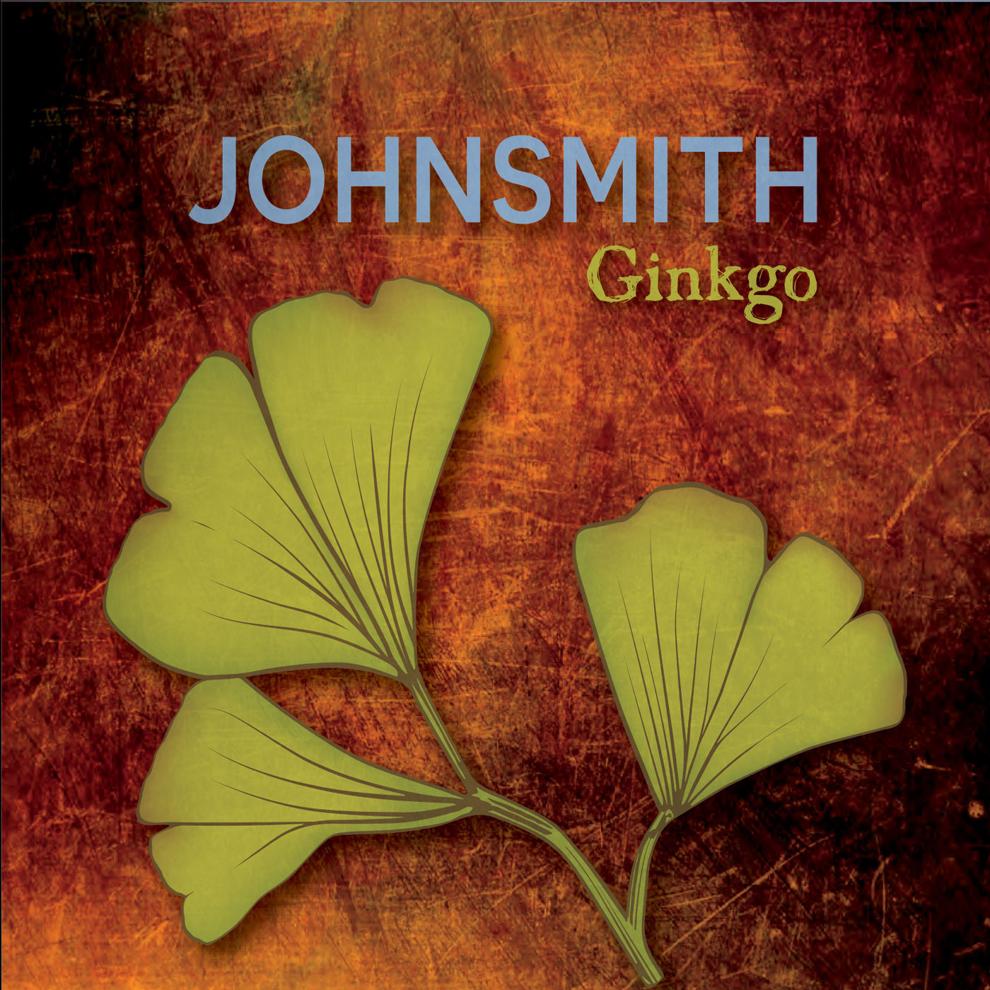 He took advantage of modern technology for some final flourishes, sending digital song files to Ireland, with musical friends there adding fiddle, concertina and whistle parts.
The award-winning songwriter, who celebrates the new album with a pair of concerts at The Pump House Regional Arts Center on Jan. 12-13, also did something for this album he never has done before: He wrote a talking blues.
The song, "Lucky Duck," also is his first musical recounting of the story of how he came to get his first guitar, a tale he had shared in concert back in his hometown of DeWitt, Iowa. Persistent urging of old friends and fans to write a song about that first guitar finally got to Johnsmith, and he worked out some lyrics for a song.
The problem was if he'd sung the lyrics he had written for "Lucky Duck," it would have been a six-minute song. But writing it as a talking blues, he explained, meant he could fit all those words into a song in about half the time.
"Lucky Duck" isn't just about that guitar. The song first tells about the day in 1969 when Johnsmith — as an 18-year-old trying to figure out a way to get to California to take advantage of state-paid college education — saw a Mercury with California plates parked outside the local Mobil gas station. He went in, just hoping to talk to the car's owner about California.
The car's owner was an elderly gent, probably 80 years old, and it turned out he was looking for someone to drive him and his car back to California. A couple days later, the Mercury man and Johnsmith were on their way to California, where Johnsmith found work at a car dealership.
That's where the guitar comes in.
Johnsmith was working one day when a man who had "borrowed" a car from the dealership returned the vehicle to the lot. As the man was fleeing the scene, pursued by dealership employees, he passed by Johnsmith. Looking to lighten his load to help ensure his escape, the man handed Johnsmith his nylon-stringed acoustic guitar.
"You can't make that stuff up. That's exactly what happened," Johnsmith said with a laugh. "I really have been seriously lucky."
In high school, Johnsmith had sung in a rock band, belting out songs by bands such as the Rolling Stones, the Kinks and Buffalo Springfield. But he hadn't yet picked up the guitar. With fate putting a guitar in his lap, he figured he better give it a go.
"I figured if my buddies can do this, I can do this," he said, noting that within a week or two he'd written his first song. "It's been a long road since that day."
In addition to "Lucky Duck," many of the tunes on the 13-song "Ginkgo" album, his first since 2014, draw inspiration from Johnsmith's life, including the album opening ode to his wife's bread-baking skills, the title track about the ginkgo tree he gave his wife many years ago, and "The Medicine," which was inspired by eagles nesting near his Trempealeau home.
That last one, he noted, is one that sends people at his concerts to the merch table, searching for the recorded version, and now they can finally find it.
The album also includes songs not based on personal experience that Johnsmith still makes feel personal, such as "All the Way Back," a gripping song about drug addiction. "There is a lot of hope in that song, but it's a tough storyline," he said. "There aren't many songs coming from the addict's voice. I think I'm drawn to that kind of stuff."
Making his songs feel personal has been a hallmark of Johnsmith's writing since he went to the Kerrville Folk Festival the first time in 1989. "I walked away realizing that songs really have to have heart," he said. "You've got to be able to tell your truth and be really genuine with it."