Singer/guitarist Don D. Harvey figures he plays music for half a dozen benefit events a year, but after Hurricane Harvey hit Houston, Texas, he decided it was time to get involved on the front end of a fundraiser.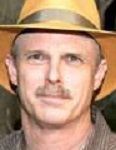 "I figured since they named a hurricane after me, I should help," said Harvey, a retired Holmen High School teacher who performs close to 100 times a year, solo shows as well as with The Ultrasonic Duo. "Music is what I know, so that's what I can do to help. I've got time and I know a lot of musicians."
Harvey started asking around for other musicians to get involved in a hurricane relief benefit concert soon after the Houston disaster, and after ensuing storms hit Florida, the U.S. Virgin Islands and Puerto Rico, the need for the event seemed even stronger.
Harvey did some research on what organizations were most effective and reputable in getting aid to people and settles on Direct Relief as the conduit for proceeds from the benefit concert, which will be feature 11 acts featured from 3 to 10 p.m. Sunday, Oct. 15, on two stages at The Brickhouse, 228 Fifth Ave. S.
With two stages set up, the music can be practically nonstop, starting as soon as the Green Bay Packers football game is ended. Main stage acts will include Andy Hughes (and friends), the Dave Rogers Blues Band, The Sonic Beats, Raj Montage, Country Caravan and Tommy Orrico, while the smaller stage will feature Adam Palm, Rick Thompson, Harvey with Sam Pfaff on percussion, The Ultrasonic Duo and Scott Wilcox.
A donation of $10 is suggested.