Steep Canyon Rangers is among the biggest names in modern bluegrass. Its members have played together for almost two decades, topped the bluegrass charts and toured and recorded with Steve Martin.
But it was far from a sure thing.
"None of us really grew up in the music," Steep Canyon Rangers banjo player and founding member Graham Sharp said last month during a brief respite from life on tour, at home in Asheville, N.C.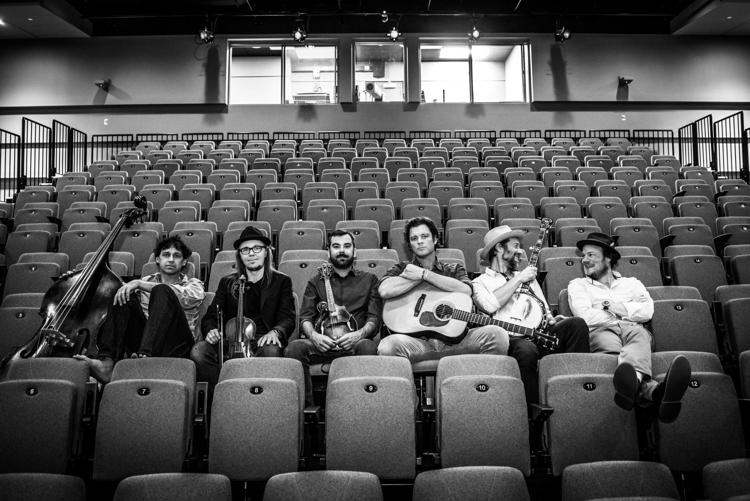 "A group of us were really friends and acquaintances before we ever started playing music together," he said. "(It was a) big bang moment when we sort of discovered each other's love for bluegrass and traditional music."
That moment was the first step on a decades-long musical journey that on Jan. 8 will bring the group to the Historic Temple Theatre in Viroqua.
In the early years, Steep Canyon Rangers drew inspiration from "the originals — Flatt and Scruggs, Jimmy Martin," Sharp said, "then more modern people — Béla Fleck, those type of bands." (Incidentally, Fleck and his wife, Abigail Washburn, will perform at the Temple Theatre on Feb. 9.)
That first leg of the journey involved emulating their heroes, "trying to become a really first-rate bluegrass band," Sharp said — which "took a lot of doing."
"We lived together for several years, and didn't kill each other," he said with a chuckle. "We traveled around a lot, the music kept getting better and better, and we kept falling in love with it."
But they weren't satisfied sticking to the music they first fell in love with.
"As we sort of grew more comfortable in the idiom of bluegrass, then we started kind of forming our own identity as a band," Sharp said, exploring a wider range of sounds and projects.
Each member of the band has a host of musical influences beyond bluegrass.
You have free articles remaining.
Mandolin player Mike Guggino has a passion for traditional Italian music, while drummer Mike Ashworth likes experimental rock 'n' roll. As for Sharp, "I'm a big fan of the blues."
"We've all just sort of had big ears, as far as music goes," Sharp said.
Their diverse tastes and influences are reflected in their most recent album, "North Carolina Songbook." It was recorded in April at MerleFest, one of the biggest events in bluegrass and traditional music, but Sharp described the album as "a total departure for us."
"We had never done a live record and never done a record of cover songs," he explained.
The festival takes place each year in Wilkesboro, N.C., and Steep Canyon Rangers' 2019 setlist honors North Carolina's musical traditions. "We dug into the past and the present for some of our favorites," Sharp said of the performance that includes covers of hits by North Carolina natives from Ben E King to James Taylor to Thelonious Monk.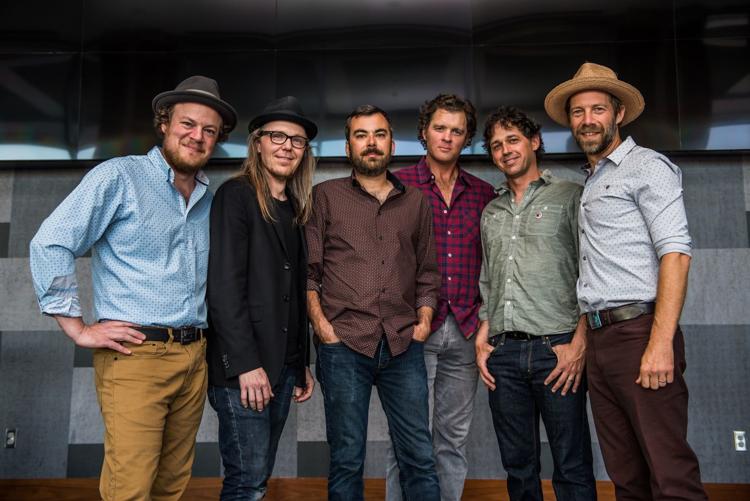 Another aspect of Steep Canyon Rangers' ongoing quest to grow their sound is their collaborations. Their most famous began in 2009, when musician/comedian Steve Martin approached band members with a proposal: playing together at a Los Angeles benefit concert.
In the years since, Martin and the Steep Canyon Rangers have recorded two studio albums and one live album together and toured extensively, often joined on the road by longtime Martin collaborator Martin Short.
But the comedic duo aren't the only ones Steep Canyon Rangers have paired up with. In August, the band released a new version of its song "Be Still Moses," originally released in 2007 — this time in collaboration with R&B stars Boyz II Men.
Boyz II Men might seem unlikely partners, but Sharp and the rest of the group jumped at the opportunity to work with them. "Those guys are amazing," Sharp said. Beyond their unimpeachable R&B bona fides, "they're still actively pursuing something beyond what they were initially famous for."
The two groups recorded the song separately, finally meeting for the first time last fall in Asheville, N.C., to film a live performance. They felt an immediate connection, Sharp said, "a kinship that was beyond any sort of musical boundaries or arbitrary designations (of musical genres)."
On stage with the Asheville Symphony, everything came together. "There's something about collaboration that makes everybody sort of elevate their game," Sharp said.
And the group isn't standing still. In March, the Steep Canyon Rangers will be back on tour with Martin and Short, this time in Ireland and the United Kingdom.
In the meantime, the band has been finishing up recording a new album, with "a whole new batch of original material" that audiences next week in Viroqua, Wausau and Dubuque will get to preview.
"We have tons of great singers in the band, tons of great players," Sharp said. It's going to be great to "give everybody their own moment to shine."