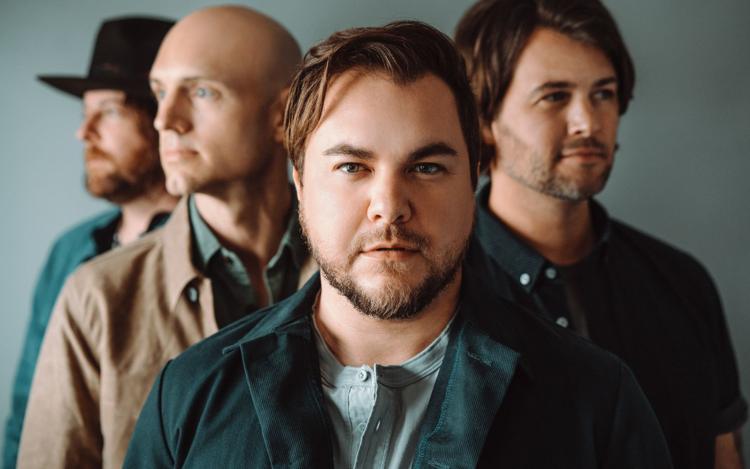 If the guys in the Eli Young Band want to know whether they're achieving what they set out to do as a band two decades ago, all they have to do on many a night is look out in the front row or two of their audience.
"I remember the other night we were playing in Florida at this club," drummer Chris Thompson recalled in a mid-May phone interview. "And Mike (Eli), our singer, was talking (afterwards) and he was like 'Yeah, we've been a band for 19 years and I look in the front row and half of the front row had Xs on their hands.' And I was like 'Oh, man, we've been around as long as they've been alive, if not maybe longer." That was pretty funny."
Actually, it's more than funny. The hand stamps for underage concert-goers are a sure sign that the Eli Young Band continues to attract new, younger fans to go with their existing audience — and a sign that something is going right.
"That's how you create a career, and that's really been what we've wanted to do since day one," Thompson said. "Just like all the bands we looked up to, you get on the road, you record records, you stick around and you try to record the best music you can, and you just keep working. That's really the way we've lived for the past two decades.
The story of the group indeed goes back to 2000, when roommates at the University of North Texas in Denton, singer/guitarist Eli and guitarist James Young, met next door neighbors bassist Jon Jones and Thompson and eventually formed the Eli Young Band.
It didn't take long for the band to start making headway, beginning in Texas, releasing a self-titled debut album in 2002, followed in 2005 by "Level," along the way.
By 2008, the Eli Young Band had made enough noise to get signed by Universal South Records, and release a third album, "Jet Black & Jealous." That album gave the group its first hit single, the tuneful mid-tempo single "Always the Love Songs," which reached No. 11 on "Billboard" magazine's Hot Country Songs chart.
Then came the big breakthrough with the 2011 album "Life at Best," the group's first album on Republic Nashville Records. The power ballad "Crazy Girl" pretty much went crazy on radio, topping the singles chart and ending 2011 as the No. 1 country song on "Billboard's" year-end country singles chart. A second No. 1 single, the Tom Petty-ish easy-going rocker "Even If It Breaks Your Heart," followed in early 2012.
The group returned with a new album, "10,000 Towns," in March 2014. By then, the advance single from the album, the hearty rocker "Drunk Last Night," had topped "Billboard's" Country Airplay chart. The follow-up single, "Dust," topped out at No. 15.
The group stretched out a bit musically on the 2015 EP, "Turn It On," before deciding to return to its core rock-tinged country sound on the 2017 album, "Fingerprints." Despite the momentum from "Life at Best" and "10,000 Towns," the latest album didn't connect. "Saltwater Gospel," the lone single from "Fingerprints," peaked just outside of the top 40.
"It's one of my favorite records, and we put a ton of passion into that record," Thompson said of "Fingerprints." "We'd been in the studio enough where we knew exactly what we wanted to do and what we wanted to do differently. So just every song, we were all so passionate about it. And yeah, it kind of fell flat for the most part. I think, from having been in the music business for so many years, I think there are just some things that work and some things that just like show up at the right time, and some things that don't."
Where the Eli Young Band goes next musically is an open question at this point. There won't be a new studio album for a while. Instead, the group recently released a best-of album, "This Is Eli Young Band: Greatest Hits," which collects a dozen songs from across the band's career, plus an acoustic version of "Crazy Girl" and a new song, "Love Ain't," which currently is No. 2 on the Country Airplay chart.
The drummer said he enjoyed revisiting the group's back catalog in putting together "This Is Eli Young Band: Greatest Hits." And that process has extended to preparations for shows the group is playing this summer, which will, of course, feature many of the songs on the hits album and a rotating group of other fan favorite songs.
"A lot of the songs we have played for the vast majority of our careers," Thompson said. "Some of them, or a good chunk of them, we retired a few years back. Now people are starting to request them again and we're like 'Oh, we've got to re-learn these songs.'"
"It's interesting to see what people in the audience respond to," he added. "Some people were there 20 years ago. Some people were there two years ago. Some people were there 10 years ago. It's fun to see what songs really matter to different folks."