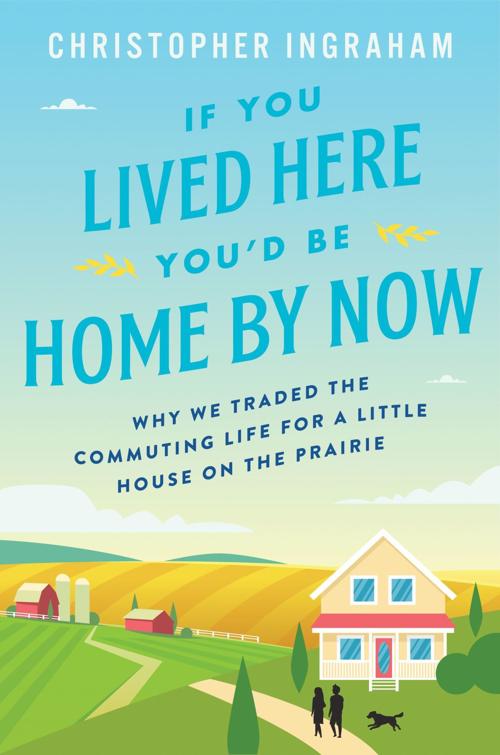 You pack your stuff in boxes and old newspaper, then you haul it to the next place, and spend a year opening boxes and putting things away. If you're smart, you keep the boxes because, statistically, you'll move again soon; if you're lucky, as in the "If You Lived Here You'd Be Home by Now" by Christopher Ingraham, you'll love where you land.
In his job as a data reporter for the Washington Post, Christopher Ingraham mined the internet for statistics, then he wrote columns about what he found. It was fun work that allowed him to play with words in his Washington D.C. office, so when he discovered a livability ranking for each of the thousands of counties around the country, he poked a little fun at Red Lake County, Minnesota, way up in the states' northwest corner.
The list placed Red Lake County dead last.
Column done, column posted, and fun poked, it wasn't ten minutes before Ingraham's inbox was flooded with protest. Red Lake County citizens were Minnesota-nicely upset; Minnesotans as a whole were aghast that he would say something callous without a visit. And so, Ingraham checked with his bosses, booked a plane to nearby South Dakota, rented a car, and visited Red Lake County, where he was warmly embraced.
You have free articles remaining.
Weeks later, after a conversation with family about the future, Ingraham and his wife, Briana, realized that they couldn't tolerate life in a 953-square-foot Maryland house with twin toddlers anymore. He couldn't withstand his three-to-four hour daily commute. They longed for a yard and a wider-open place than Baltimore to raise their kids.
Red Lake County started looking better and better.
And so they packed up kids, pets, and belongings and moved to the corner of Minnesota, where housing cost two-thirds less than in Maryland, everybody knew everybody else, and winter is no joke. It was culture shock, done with love, lutefisk, lefse, and ice-fishing lessons ... but with four-star restaurants and major medical facilities hours away, was Minnesota really so nice?
No doubt, you can answer that already; these fish-out-of-water, Green Acres-type tales always (spoiler alert!) turn out happy. "If You Lived Here You'd Be Home by Now" is no exception, but it doesn't entirely unfold as you'd expect.
Author Christopher Ingraham gives balance to this memoir, which is both a good thing, and a bad one. Seeing two sides of the proverbial coin, he writes of things he loves about the upper Midwest, kindness, elbow room, and great neighbors; and he writes of things he dislikes, Minnesota cuisine, and lack of convenient amenities. Balance is good, but it has its limits: constant comparisons to a place halfway across the country doesn't always seem fair and it comes to be relentless.
Fortunately, abundant humor rescues this book, making it both a love song to a new hometown and something middle-country residents can ship to either-coast relatives. "If You Lived Here You'd Be Home by Now" is an easy read and if you love your small town, it might almost be moving.