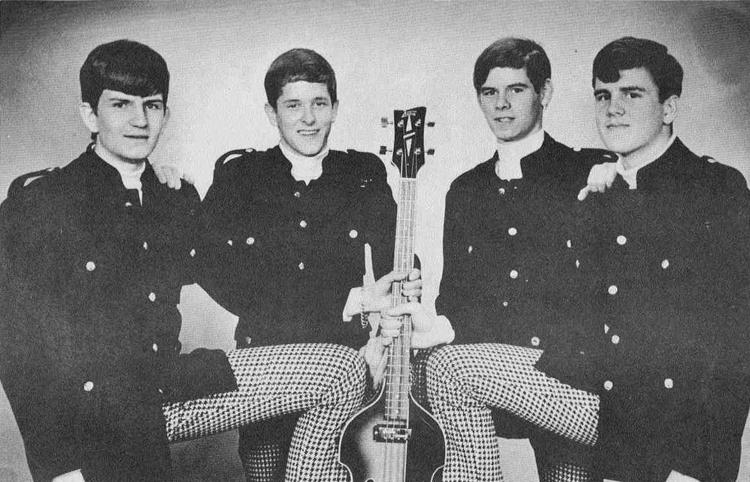 La Crosse Mayor Tim Kabat formally proclaimed today Molly Maguires Day in the city.
No, he's not honoring the secret society of militant Irish coal miners that formed in Pennsylvania in the mid-1800s. He's honoring the La Crosse rock-n-roll band band that took its name from those miners.
The Molly Maguires were formed in 1965 by four classmates in the first class — the Class of 1968 — to graduate from the newly built Central High School on Losey Boulevard. Art McClure, Jim Davison, Dirk Weber and Eric Hartwig formed the band when they were 15 and soon caught the attention of local music impresario Lindy Shannon.
The band won a contest as most promising new band and got a chance to record a single. They recorded a pop-rock ballad, "First Spring Rain," as the A side of their single and J.J. Jackson's "But It's Alright" as the B side, and "First Spring Rain" still gets local radio play to this day.
The Molly Maguires is the only band to perform at all seven Lindy Shannon reunion concerts, which started in 1992 and likely ended last year. They got the band back together again to perform at Saturday's Central High School 50-year class reunion, where they learned of Kabat's proclamation.
You have free articles remaining.
"The Mollys and fellow musicians have helped hundreds of students attend art related events and receive music scholarships in the name of Lindy Shannon," Kabat's proclamation reads. "These gentlemen still bring joy to fans and friends who share memories of the history of La Crosse rock and roll."
The band broke up after graduation as all four of the members were serious about their college educations; all four went on to earn advanced degrees. McClure, the lead singer and guitarist, became a pharmacist. Davison, the keyboard player, studied to be an ophthalmologist. Weber, the bass player, is a retired veterinarian, and Hartwig, the drummer, is a consultant and specialist in behavioral health after retiring from a career as a school psychologist and administrator.