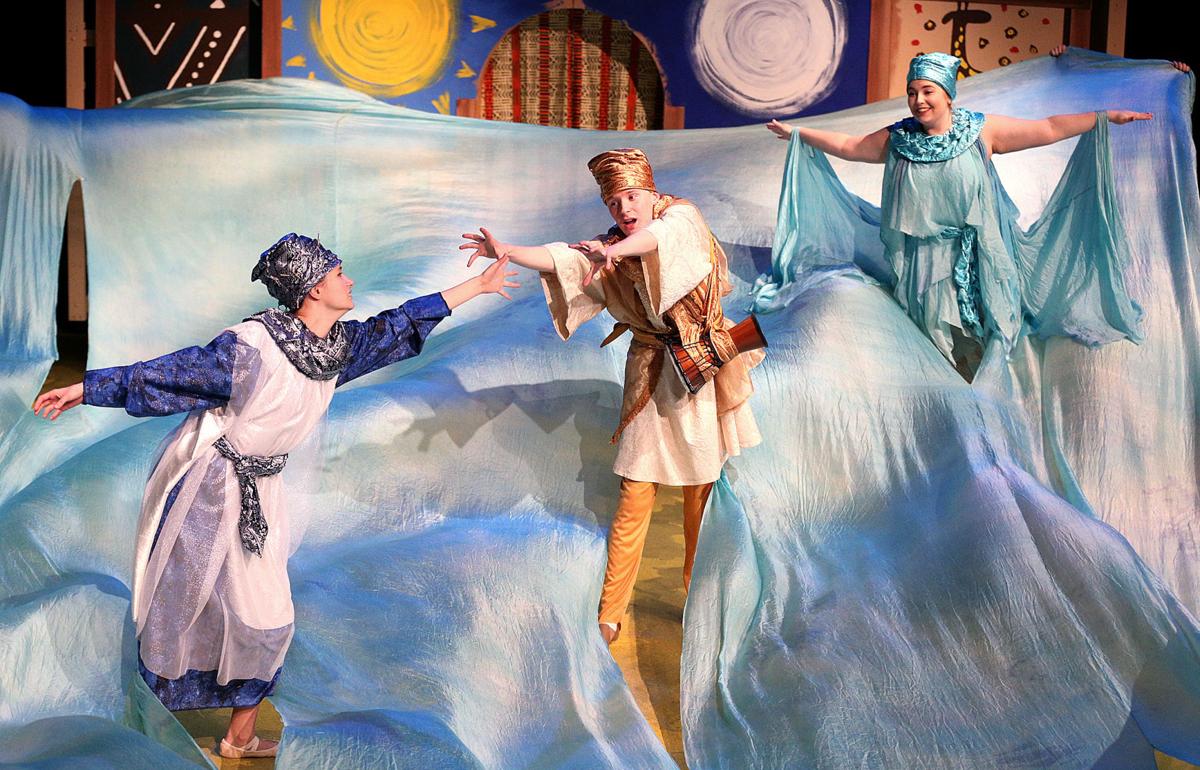 A classic African tale about respecting other people's differences is coming to the University of Wisconsin-La Crosse.
The UW-L theater department will performing children's tale "And We Shall Share the Sky" with matinee performances next week for school audiences and two public performances on April 1 at 11 a.m. and 1 p.m.
The story focuses on Brother Sun and Sister Moon, their adventures and how the two siblings with very different personalities learn to live with each other and carve out their own identity.
The play is based on traditional Nigerian and Senegalese tales about how the sun and moon used to live on Earth before taking their places in the sky. Always gleaming and optimistic, Brother Sun loves to meet new friends in the Savanna, whereas Sister Moon, an aspiring artist, tends to keep to herself.
During one of his adventures, Brother Sun invites his friend Marina, the sea, to come play with him on the Savannah, which wreaks havoc. To make the scene work, actors will wave a blue silk sheet to simulate the ocean and work with seagull puppets and fish puppets to show the animals fleeing the devastation.
You have free articles remaining.
Children's plays have a lot of action and energy, director Beth Cherne said, and she was excited to share the different characters with a young audience. It will be fun both for the actors to perform and the children to watch.
"Visually, this play will be a lot of fun for all ages," she said.
UW-L has been performing a children's play for area schools for more than 20 years, she said, and the plays share the arts with more than 1,200 school kids. All of the actors are college kids, and the experience is valuable for both those who attend and the actors who are learning to perform for a different kind of audience than would attend a performance of "Macbeth."
"It is great to get the kids to the arts when they are young," Cherne said. "It is an important place for the imagination."
UW-L senior Betsy Katschke plays Marina, and she said this is her fourth play at UW-L and her second children's play. Her first experience as an actor at the university was another children's play, and she was excited to cap off her career as a student actor.
Performing for children requires a lot more energy, she said, as it can be easy to lose a child's attention and it is hard to get it back. Kids are also more vocal in their reactions and have more of a participatory role in the performance.
"It is definitely a challenge as an actress," she said. "You have to bring out that energy and dig deeper into yourself."