There's no question that producing Nirvana's landmark 1991 album, "Nevermind," was a turning point for Viroqua native Butch Vig, who went on to produce a string of great rock records, earning himself a top-10 ranking in New Musical Express's list of greatest record producers of all time, as well as sell more than 17 million albums with his own band, Garbage.
But there was an earlier turning point when he was still in high school involving former La Crosse Tribune music columnist and rock 'n' roll impresario Lindy Shannon.
When he was 16, Vig played drums in a band called Eclipse, fronted by a flamboyant fellow named Bob Christianson. "We weren't very good. We played covers by Grand Funk Railroad and Black Sabbath and the Rolling Stones and Deep Purple," the Grammy-winning record producer recalled in a recent phone interview from Palm Springs, Calif., where he and fellow members of Garbage were jamming in a rented house that evokes the Rat Pack era.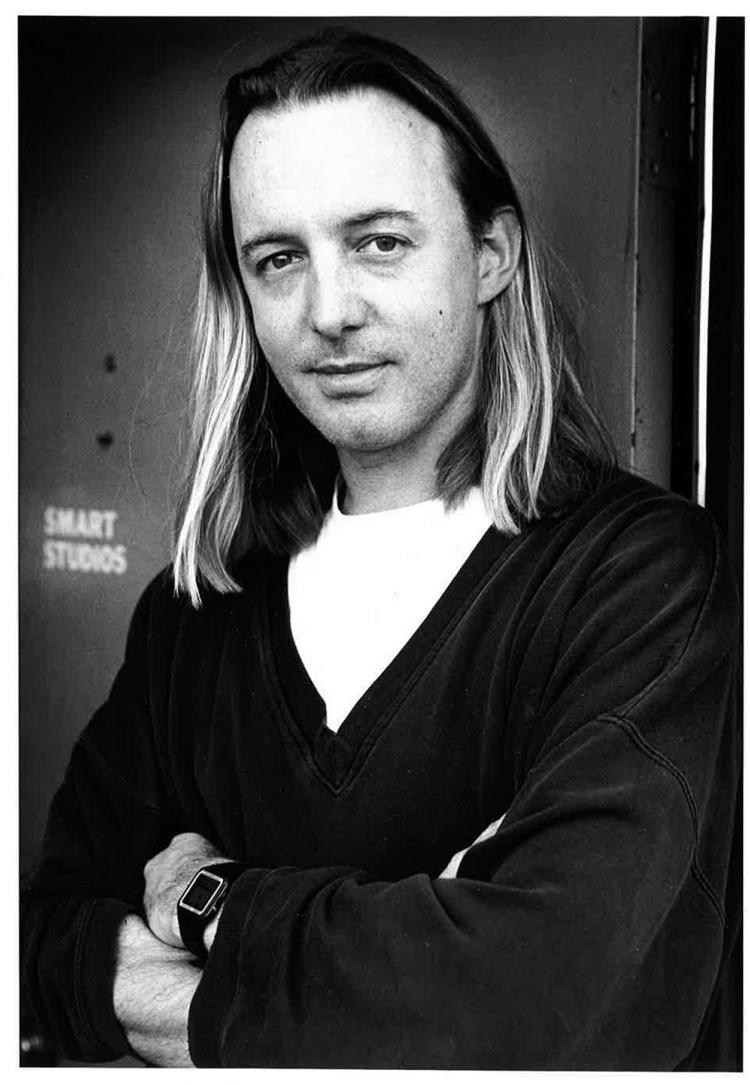 In addition to covering other bands, Vig's high school band had one original song of its own, and naturally that gave the teens an idea. "We thought we should put this out as a single," Vig said. "But we had no idea how to do that."
Vig's mother, Betty, a music teacher who vigorously encouraged Vig in his creative pursuits, had an idea. Lindy Shannon had helped numerous bands in the 1950s and '60s put out rock 'n' roll singles and helped them book gigs to boot. It sure seemed like a good idea at the time.
Well, Vig said, "she called Lindy Shannon and he completely shut her down. In some respects, he was totally right. We weren't ready. But at the same time, it just really pissed me off."
So Vig called up a friend in Viroqua who had a two-track tape recorder and set up a session to record the song himself. That song — stripped-down, two-chord garage rock — was the beginning of Vig's storied recording career, his first stab at getting a rock band on tape. "We may have played the song well," Vig said, but the quality of the recording was a disappointment to him.
Vig went on to much bigger things, as you'll see in "The Smart Studios Story," the 2016 documentary about the Madison recording studio Vig and Steve Marker (who plays guitar in Garbage) started in the early 1980s. The documentary gets its first big-screen showing in Viroqua on Saturday, April 28, with Vig and filmmaker Wendy Schneider doing a Q&A after the showing at the Historic Temple Theatre, where Vig remembers watching schlocky sci-fi movies on Saturday afternoons growing up.
The original tape of the Eclipse song, "You Got It Bad," that Vig made back in the early 1970s can't be found. He figures his father, DeVerne (now 95), probably inadvertently tossed out that old tape. But Vig is so good at his art, he recreated that raw, amateurish recording for the documentary so convincingly that Schneider at first thought Vig had actually miraculously unearthed the old tape.
And with her long history of studio experience, Schneider is not easy to fool. Before starting her own Coney Island Studios in Madison, the New Jersey native worked at Smart Studios for a time in the early 1990s. In addition to recording bands in her studio, Schneider also is an award-winning documentary filmmaker and a musician — her new band, Howler, recently released its first single, "Millions."
Vig probably would have found another entry into the recording world without the Lindy Shannon snub. He'd been dabbling in multi-track piano-and-drum recordings at home before Eclipse by disabling the erase head on his reel to reel. He got serious about recording when he moved to Madison for college, first as a way to record his own band, Spooner.
His friend Steve Marker had a four-track recording device, and they basically started Smart Studios in Marker's apartment. "We had no funds and no experience and sort of figured it out on our own," Vig said. "I was always interested in the technical aspects of recording. It was learning by the seat of your pants."
Register for more free articles.
Stay logged in to skip the surveys.
They apparently learned well, as Vig and Marker soon found they had a steady stream of indie rock bands coming through, enabling them to move from the basement to a warehouse space and eventually to their own building across the street from the Warehouse at 1254 E. Washington St. (the corner of Washington and Baldwin). A lot of bands that had small but rabid followings came through Smart Studios — Killdozer, Die Kreuzen, Laughing Hyenas, TAD, Tar Babies and L7 — but they also recorded and/or mixed commercially successful albums at Smart by Smashing Pumpkins, Everclear, Soul Asylum, Fall Out Boy, Hawthorne Heights, Death Cab for Cutie, Jimmy Eat World, Tegan and Sara and more.
In "The Smart Studios Story," Foo Fighters frontman Dave Grohl gives his take on why bands flocked to Smart: "Butch was one of the first producers to come out of the underground that really wanted to turn your noisy garage band into something that the whole world would love."
Smart Studios kept going after Vig left for Los Angeles and Marker left for Colorado, but the business started declining, in part because they didn't want to expand to doing corporate jobs, for example, to help augment the dwindling income from recording bands. A lot of these bands were taking advantage of advances in technology and recording themselves at home.
Smart Studios officially closed in 2010, but Vig said they had known it was coming for a couple years. "By the time we actually decided to close it, Steve and I didn't feel sad," he said.
But there was an indie rock community in Madison and beyond that did feel a big sense of loss with the studio's closing and Schneider was tapped into that.
"I felt that people were going to need some kind of an outlet. People needed to talk about what it meant to them," Schneider said. "There are a few indie meccas that represent literally and historically and in a lot of other ways a grounding force for people. Smart was I really believe the last location that did that for so many people."
Schneider pitched the movie idea to Vig and Marker, and though they weren't sure there it was anything worth making a documentary about, they told her to go ahead and put together a short trailer that would be in essence, the film's elevator pitch.
In six weeks, she had something ready to show them, and they were impressed enough with her idea and the story she wanted to tell that they gave her two thumbs up and signed on as executive producers.
Schneider worked on the documentary over the course of six years, raising $160,000 in a stressful Kickstarter campaign, and got it completed in time for the 25th anniversary of Nirvana's "Nevermind" album, premiering the film in 2016 at South by Southwest in Austin, Texas. It features interviews with Grohl, Billy Corgan and Jimmy Chamberlin of Smashing Pumpkins, Shirley Manson and Duke Erikson (Vig and Marker's bandmates in Garbage), Chris Walla of Death Cab for Cutie and dozens more.
"I think it turned out great," Vig said. "To me, it's kind of a funky little film. It has a great indie DIY feel to it."
On top of the documentary, Schneider also is working on the second compilation release that serves as an accompaniment to the film. "American Noise Volume 1" collects songs recorded at Smart by unsigned local bands, including Spooner, while "American Noise Volume 2" will focus on bands on indie labels, including TAD, Killdozer, Die Kreuzen, Urge Overkill, Young Fresh Fellows, Chainsaw Kittens and more.
The prospect of coming back to the little town where it all began for Vig is an exciting prospect for him. "It's a great homecoming, in some ways. I am really excited to see what's happening in Viroqua. When I left there, it was a dying town. My dad used to say to me 'the hippies saved Viroqua,'" Vig said. "My work ethic is about where I'm from. One of the things I think is cool is you can be from a really small town in the middle of nowhere and follow your dreams."
_______________________________
The Smart Studios Story (in pictures)