A former La Crosse School District choir director was sentenced Monday to eight years in prison and 15 years probation for five counts of second-degree sexual assault of a child at La Crosse County Circuit Court.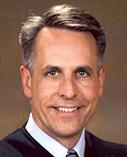 Judge Todd Bjerke sentenced Dustin Bagstad, 34, of La Crosse, to eight years in prison for the first four counts of second-degree sexual assault of a child, 32 years extended supervision (eight years for each of the four counts) and 15 years probation for the fifth count of second-degree sexual assault of a child.
Bagstad must complete a sex-offender assessment, and cannot participate in a romantic or sexual relationship, have contact with anyone younger than 18, contact victims and their family, and access the Internet without his agent's approval as conditions of his probation and extended supervision.
The victims made heart-breaking testimonies before the sentencing.
One victim, who was raped multiple times by Bagstad and bullied for speaking out against Bagstad, said, "I don't sleep very well, if at all, due to the nightmares that await me as soon as I fall asleep. ... I am unable to wake up from (these nightmares) until they play (themselves) ... out and, once I do wake up, I'm in a panic, I'm covered in sweat and I can't stop crying."
Another victim gave an emotional testimony saying, "I wonder if I'll make it through the day juggling so many balls in the air without dropping them, allowing my whole world to crash around me. My life is like a spinning top, spinning around the same incidents that changed my life. Incidents that have now caused PTSD and anxiety. Not a day goes by that this doesn't affect my life."
Judge Bjerke read letters sent to him by victims and family members. He then addressed the court before sentencing:
"I've talked with many victims, many survivors of sexual assault and it would be hard to find stronger survivors than the victims in this case. So I please ask (you) to hold your heads up high and know that you are ... some of the strongest women I've had the opportunity to talk with," Bjerke said.
"Someone under the age of 16 has absolutely no ability to give consent in any way, shape or form. We used to call it rape, now it's sexual assault because it doesn't sound quite so bad, but it's the same thing," he said.
Bagstad's lawyer, Keith Belzer, said Bagstad seemed to have stunted maturity and, although that doesn't justify, excuse or rationalize the defendant's actions, Bagstad viewed his relationships as, "loving, trusting relationships."
At one point Bagstad flew to Florida where one of the victims was vacationing with her family, and stayed there with her family, Belzer said. "He inappropriately, somewhat bizarrely, believed that to be a relationship."
The charges against Bagstad included 10 counts of second-degree sexual assault of a child, six counts of sexual assault of a child by a person who works or volunteers with a child, two counts of exposing genitals/pubic area/intimate parts to a child, and one count of repeated sexual assault of the same child, according to court records.
Bagstad pleaded guilty in December to five counts of second-degree sexual assault of a child in a plea agreement. A total of 14 remaining counts were dismissed.
Bagstad, who resigned from his position Dec. 10, 2017, exchanged nude and semi-nude photos, and sexually assaulted and had sex with two students between 2010 and 2017, according to the criminal complaint.
Bagstad admitted to having a sexual relationship in 2016 and 2017 with a Logan High School student who made him promise that he "would never do this to anyone else," according to the complaint. A second victim told Bagstad he first sexually assaulted her in 2010, when she was a 15-year-old Central High School sophomore, and that he assaulted her 30 to 40 times in the ensuing nine months.
---
David Swertfeger
Jeffery Berry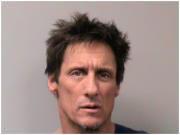 Amber Halverson
Tyler Harvey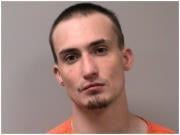 Bridget Schoenfeld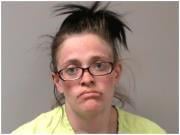 Christopher Leinfelder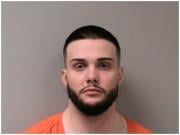 Sysou Lee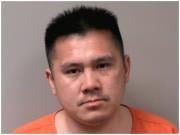 Jacob Kessler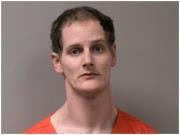 Whitney Stark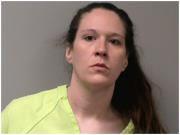 Joel Highshaw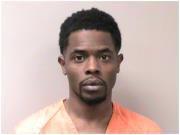 Mariah Williamson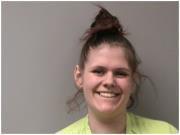 Madeline Fure
Madeline Fure, 25, of Cassville, Wis., was charged April 16 with possession of methamphetamine. Police arrested Fure after discovering 0.33 grams of methamphetamine in her purse, according to the complaint.
Daniel Larson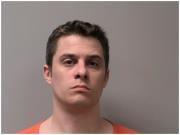 Katie Kaiser
Katie Kaiser, 28, of Galesville, was charged April 16 with possession of methamphetamine, possession of THC and possession of drug paraphernalia. Police arrested Kaiser after she failed a field sobriety test, had a preliminary breath test result of 0.169 percent and failed to stay in her lane while driving, according to police. Authorities also discovered what was believed to be 0.8 grams of methamphetamine, 3.4 grams of marijuana and 6.7 grams of THC, according to the complaint.
Brian Johnson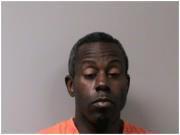 Tanner Olds
Tanner Olds, 26, of Onalaska, was charged April 12 with stalking. The victim told police March 23 that Olds had been tracking her phone and whereabouts and making threatening calls and texts, according to the complaint.
James A. Anderson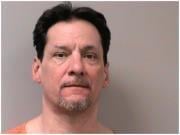 Kara Venable
Courtney R. Craig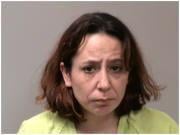 William J. Kraus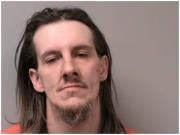 Anthony K. Clay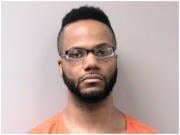 Zue S. Vang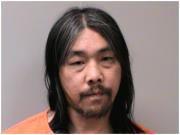 Julia L. Hedum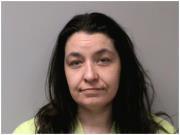 James A. Conner III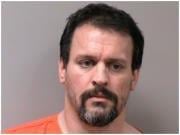 Montrell D. Elmore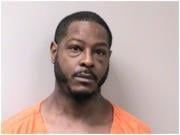 Walter D. Walker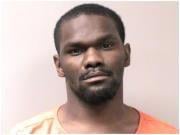 Justin L. Shaffer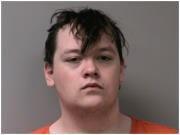 Christopher P. Polus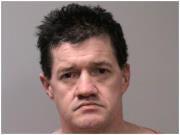 Forest Knutson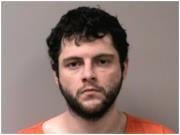 Courtney R. Craig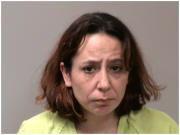 Brittany M. Basley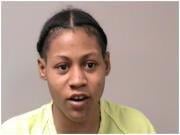 Long Yang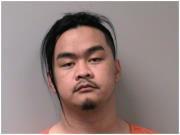 Dennis Henry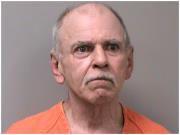 Kevin Vue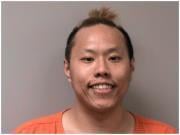 Linda J. Page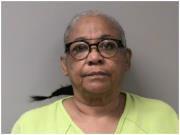 Cameron L. Stanek
John P. Young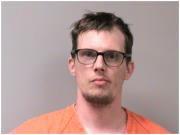 Lucas M. Carpenter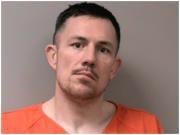 The building at 333 Vine St. is a criminal justice hub. The La Crosse County Courthouse and Law Enforcement Center, which opened in 1997 with …