ONALASKA — It's extremely unusual for a team to score 55 points and not walk off the field victorious, so it would only make sense for it to happen to Sparta as its unusual — and heartbreaking — season continued Friday. The Spartans (1-4, 0-3) dropped their fourth game in a row, 62-55 at Onalaska. All four losses have been close, with two coming by a point and the others by a possession.
What makes it tougher for the Spartans is they did all the right things to keep themselves in the game Friday. After a momentum-snatching long touchdown by Onalaska's Ray Heilman, Sparta senior Nick Church scored his fifth touchdown by returning the ensuing kickoff 85 yards for a score. When Onalaska (4-0, 3-1) scored on its next possession, Sparta's Rrig Falmngar blocked the extra point to keep it a 7-point game and give the offense a chance to win.
Tribune assistant sports editor Todd Sommerfeldt and reporters Colten Bartholomew and Zach J…
It's hard to see through the sting of those losses, but the Spartans' steady improvement in their first year under coach Adam Dow has been evident.
"We're starting off the first half better," said Church, who had three receiving TDs and a 70-yard rushing score in the team's 35-point first half. "We came out flat a couple games, so we focused on that in practice, and really came out strong tonight."
Church has given the Spartans a good receiving threat to go with the option-run attack of senior back Bryce Edwards and quarterback Cole Wisniewski. When Wisniewski gets put on the move via designed rollouts and moving pockets, Sparta gives defenses a lot to account for, and as it showed Friday with the big plays it created.
"I have to give credit to coach Dow," Church said. "He calls great pass plays; he's got a great mind in that area. And Cole hit me perfectly on every stride."
If they continue to improve in the pass game and find a way to get key stops defensively, Sparta won't find themselves on the wrong side of these close contests much longer.
APPROPRIATE ATMOSPHERE: With Onalaska celebrating its homecoming, the large crowd was treated to a wild shootout in which neither team held a lead of more than eight points, and only two scoring drives went for more than eight plays.
Heilman, who caught three TDs and a crucial fourth down on the Hilltoppers' final drive, knew it was a special game in which to play.
"I think that might be the best homecoming game ever played," he said. "Definitely the most points scored in a homecoming game for us. It was pretty fun for us."
Onalaska quarterback Austin Larson had five TD passes and two rushing scores Friday, bringing his passing totals to 16 TDs and 1,020 yards.
"It was high energy, great game, back-and-forth," Larson said. "It was awesome."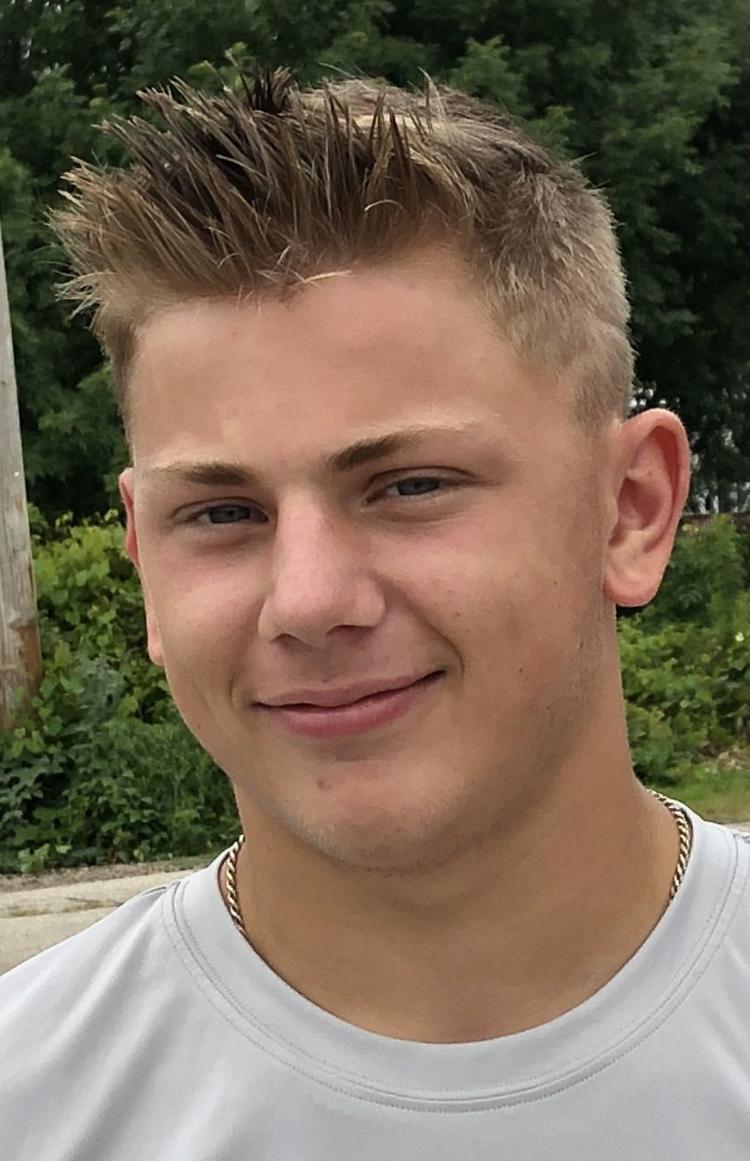 HORSTMAN'S BIG NIGHT: It would be hard for Bangor coach Kevin Kravik to ask a player to do more than junior Carter Horstman did in Friday night's 46-6 win over Hillsboro.
Horstman averaged 7.4 yards on 19 carries for 140 yards and scored three touchdowns and four two-point conversions against the Tigers.
But he also had 11 tackles — teammate Brendan Burke led the Cardinals with 12 — and returned a fumble 33 yards for a touchdown in the second quarter.
Bangor (5-0, 3-0 Scenic Bluffs) is tied with Fond du Lac Springs, Lodi and Waunakee for the state's longest winning streak — 19 games — heading into a home nonconference game against C-FC (3-2) on Friday.
Horstman has rushed for 658 yards and scored 11 touchdowns — 9 rushing, 1 receiving, 1 fumble return — for an offense averaging 35.4 points and 369 total yards per game.