This Saturday will double in its importance this year for those who knew Elizabeth Melde.
Not only does Aug. 12 mark what would have been Melde's 31st birthday but it also falls on Lizfest 2017, a La Crescent celebration of Melde's legacy that has sparked a need for change in lung cancer research and diagnosis.
"Lizfest is a celebration of our daughter's life," Steve said. "This year is special because Lizfest falls on her birthday."
The nonprofit Living for Liz—which organizes Lizfest—was founded after Melde passed away from lung cancer in 2012. Her sudden and untimely death inspired her parents and husband, Matt Melde, to raise money for lung cancer research as well as educating the general public about it.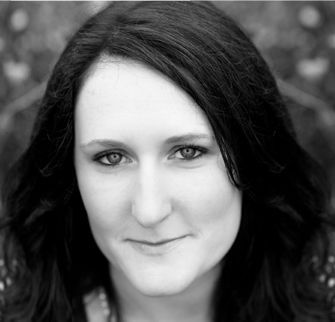 Liz was diagnosed with stage IV lung cancer as a newlywed after a persistent cough eventually warranted an x-ray on her third or fourth visit to the doctor in September 2011.
"There is a myth that anybody who gets lung cancer must be a smoker. Liz was 25 and had never smoked a day in her life," said Steve Holman, Liz's father. "A lot of people still believe that if you get lung cancer, it's because you were a smoker and you deserve it."
The Holmans were surprised by the lack of funding in lung cancer diagnosis and research during Liz's fight with the cancer.
"The funding is minuscule compared to breast cancer," Holman said. "You can live without breasts, but you can't live without lungs."
Lung cancer has more victims than breast cancer, colon and prostate cancer combined.
"When she was diagnosed, we were blind sighted," said Monica Holman, Liz's mother. "We were shocked to find out that there was not a ton of support or literature on lung cancer like there is for breast cancer. It has such a high mortality rate and such a low survival rate."
Liz, who was a certified nursing assistant at Gundersen Health System in La Crosse, was involved in the early planning stages of what would become Living for Liz.
"Lung cancer research is still grossly underfunded but there have been advancements since 2012. There has been some headway which is encouraging," Monica said.
Through Living for Liz's dedicated fundraising, the Holmans were able to meet a lung cancer survivor who survived because of a genetic sequence machine at the Gundersen Medical Foundation that the charity helped fund.
Living for Liz has raised over $130,000 in the past six years for lung cancer. The money has stayed local except for donations to a lung cancer nonprofit based out of California that specifically focuses on young women diagnosed with lung cancer.
"No one deserves lung cancer," Monica said. "We talked a lot about nonsmokers, but the fact is pollution and radon are huge contributing factors as well. We need early screening for this disease."
One of the largest organized events that Living for Liz hosts is Lizfest in August.
Aug. 12, Lizfest, will be a day of remembrance and celebration of life.
"The community support has been outstanding. We not only have people coming great distances but the community here has been exceptional," Steve said.
There will be something for everyone with a golf tournament, volleyball tournament, silent auction, live music and the Apple Blossom Bike Tour.