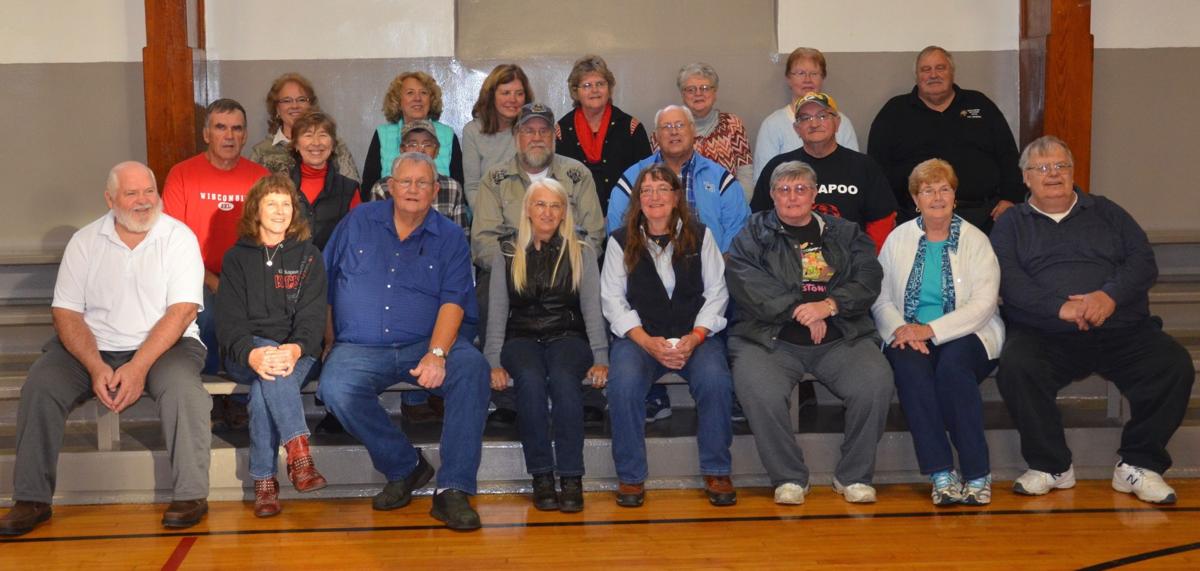 While the Kickapoo Class of 1967 was the third class to graduate after the Readstown, West Lima and Viola students were brought together to attend high school in Viola, it was the first class to graduate from the "new" Kickapoo High School building in its current location.
The Class of 1967 spent their entire senior year in the new building and helped celebrate its dedication. Now, 50 years later, the class decided to hold a two-part celebration of their graduation year, beginning with a Homecoming reunion to celebrate the first Homecoming held at the new school field in the fall of 1966.
On Oct. 14, classmates got together at the Viola Community Building (which was actually still in use as the site of phy. ed. classes and dances for most of 1966-67 school year because the gymnasium in the new building was still not completed). After a pizza dinner at the community building, members of the Class of 1967 were guests at the Kickapoo High School 2006 Homecoming game at Griffin Field. They were recognized during halftime of the football game between Kickapoo/LaFarge and Weston/Cazenovia as the first class to host Homecoming at the football field. The Class of 1967 helped to create the large "K" that is lighted on the hillside above the school. They carried the rocks and buckets of cement to secure them up the hill by hand in the fall of 1966.
One of the highlights of the reunion included a decision by class members to fund an ongoing scholarship as part of the Kickapoo endowment fund. This ongoing scholarship will help a Kickapoo graduate attend a technical school. As classmate Mike Mickelson said, " Without education you really can't go anywhere in the world these days." Class members agreed that they all received a good education at Kickapoo High School, and participation in the scholarship endowment will help further that quality education for those who graduate in the future. The class would like to issue a challenge to other KHS classes to commemorate their graduation years by funding scholarships through the endowment.
The class also decided to hold the second half of their graduation year celebration Aug. 12, 2017, at the community building.
Be the first to know
Get local news delivered to your inbox!