A La Crosse man was charged Tuesday during his initial hearing after police found drugs, guns and thousands of dollars at his South Side home early last week.

Nathan Kohls, 27, was charged with two counts of delivery of methamphetamine, possession with intent to deliver methamphetamine, maintaining a drug trafficking place, felon possession of firearm, felony bail-jumping, possession of drug paraphernalia, possession of illegally obtained prescriptions.
A criminal informant notified police that he or she could buy methamphetamine from Kohls, known by the street name "Ghost," on two separate accounts, Feb. 11 and Feb. 25, according to the police report.
The criminal informant said he or she purchased methamphetamine about five times from Kohls in the last month and Kohls charged about $100 to about $250 for an eight ball, 3.5 grams of methamphetamine, according to the complaint.
Police gave the criminal informant enough money to buy about 7.5 grams of methamphetamine and recorded the exchange between Kohls and the criminal informant on both occasions, according to the criminal complaint.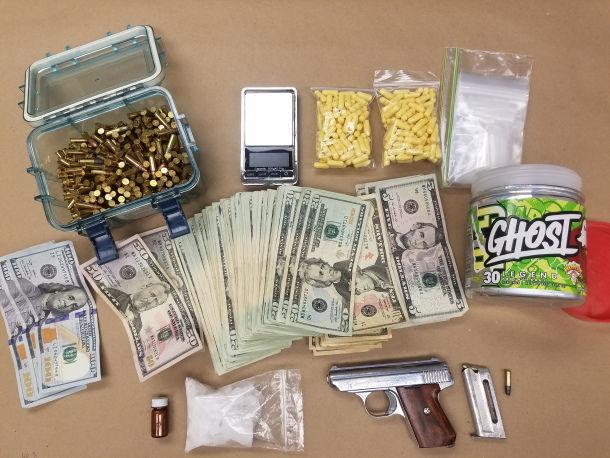 La Crosse County Circuit Court Judge Todd Bjerke granted police a search warrant, according to the police report, and investigators said they discovered a loaded gun, 550 rounds of ammunition, methamphetamine worth about $4,000 and $2,000 cash during the search at 1623 Johnson St.
Kohls' is being held on a $10,000 cash bond and his next hearing is Tuesday, March 12.
Be the first to know
Get local news delivered to your inbox!