Paul Rasch carries the last jugs of Wilson's Orchard & Farm apple cider vinegar off a delivery truck and through the backdoor of a massive, barn wood-clad restaurant.
Iowa City's Rapid Creek Cidery is just one of several businesses on this property. It perches atop a shallow valley with rows of trees spilling out in all directions.
With a panoramic view of the orchard as a backdrop, Rasch takes a break to sit in the Cidery's dining hall. He shares that his family has been in the apple business for generations. Five, to be exact.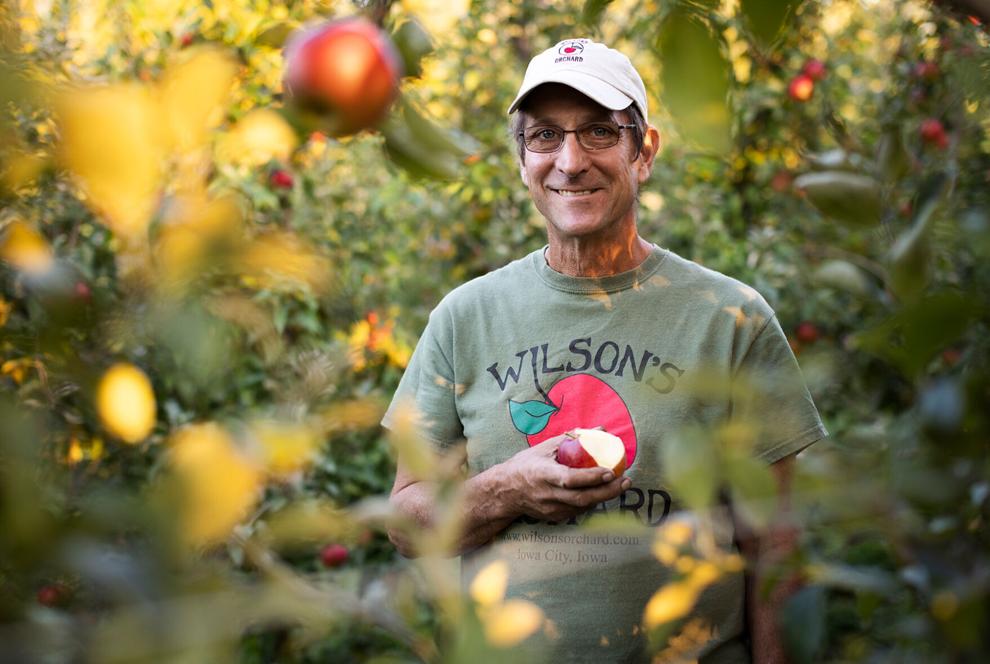 ---
Born into the apple-growing tradition
Back in Michigan, Rasch's dad and his four brothers owned apple orchards. With 44 children between them, Rasch and his cousins all picked apples starting at 10 cents an hour, from the age of six to 16 years old. "I think we earned a nickel raise each year," he chuckles. "But, the day I turned 16, I left."
Rasch rode freight trains and hitchhiked around the country; studied engineering, sustainable farming and political science; and traveled around India and Nepal. It was on a Nepalese farm that he decided to return to his apple-growing roots.
Shortly after, Rasch took a job in 1993 building the first commercial apple juice company in China. He, his wife and children didn't return to the U.S. until 2006, after selling the company to Del Monte Foods.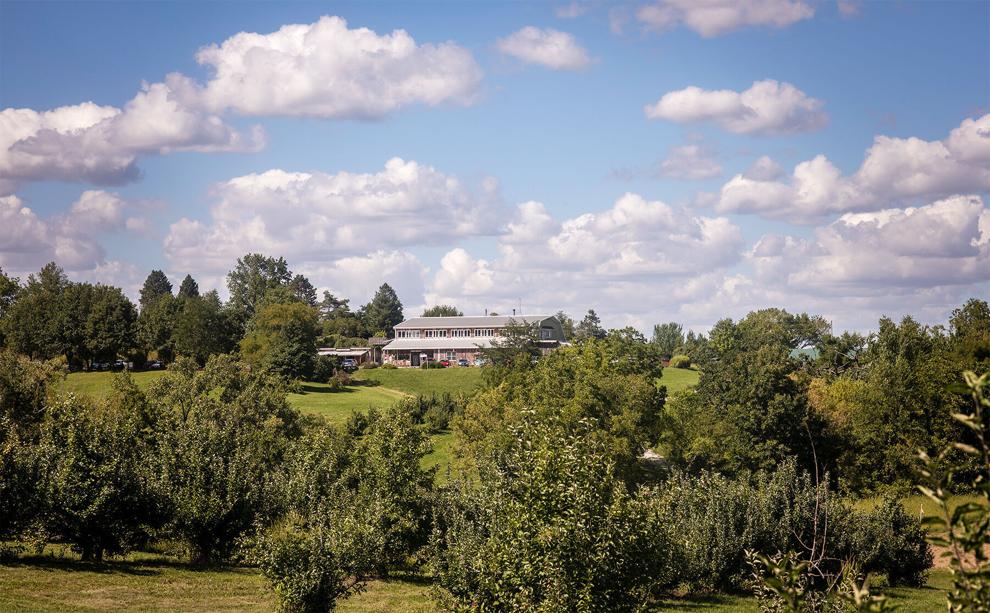 ---
Home sweet home in the Hawkeye State
Rasch and his family were drawn to Iowa City's college-town atmosphere and had heard of Wilson's Orchard & Farm, then run by Bob "Chug" Wilson, a sporting goods businessman with a serious apple-growing hobby. Rasch tried to buy his farm after moving to the town about an hour west of the Illinois border. But the timing wasn't right, and he instead found a nearby farm.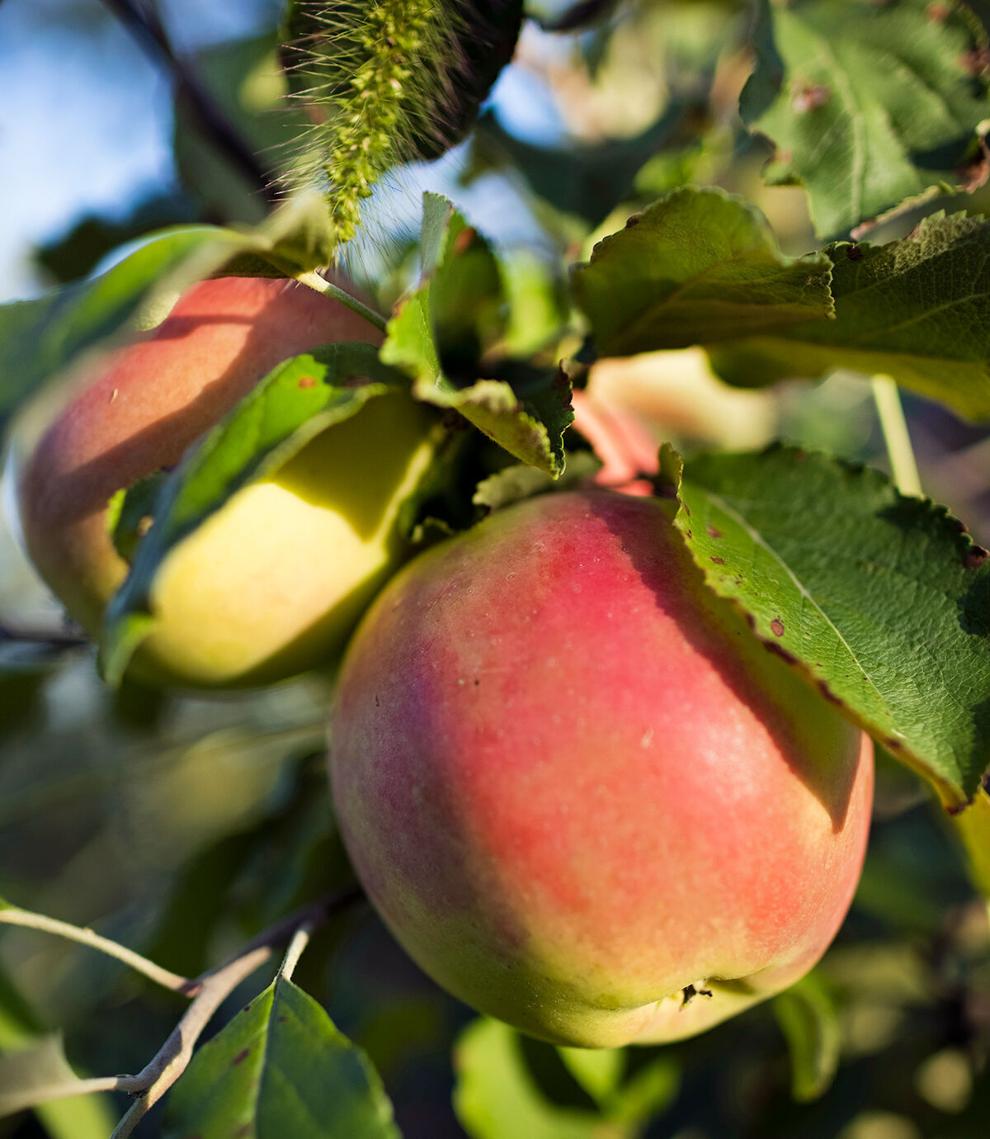 After planting his first trees on that property, Wilson's was back on the market. This time, Rasch purchased the orchard.
With two plots now in his possession, the original farm became the epicenter for cider production, vinegar making, sheep paddocks and a high-density, private orchard. There Rasch also experiments with small-batch cultivars to see how they manage Iowa's winters and army of Midwestern pests.
Wilson's became Rasch's U-pick farm, with over 120 original apple varieties. "When we took over, we had this incredible gene pool," Rasch remembers. But, the trees hadn't been pruned well or protected from deer. Rasch quickly updated the farming and business practices and reduced the trees to a more manageable amount encompassing 80 to 90 varieties.
Today, both orchards are flourishing. Business has expanded, and concerts and family events fill the calendar. "These were important business changes for us," Rasch says. "When apple sales and picking only happens for roughly 12 weeks out of the year, farmers have to get creative and be smart."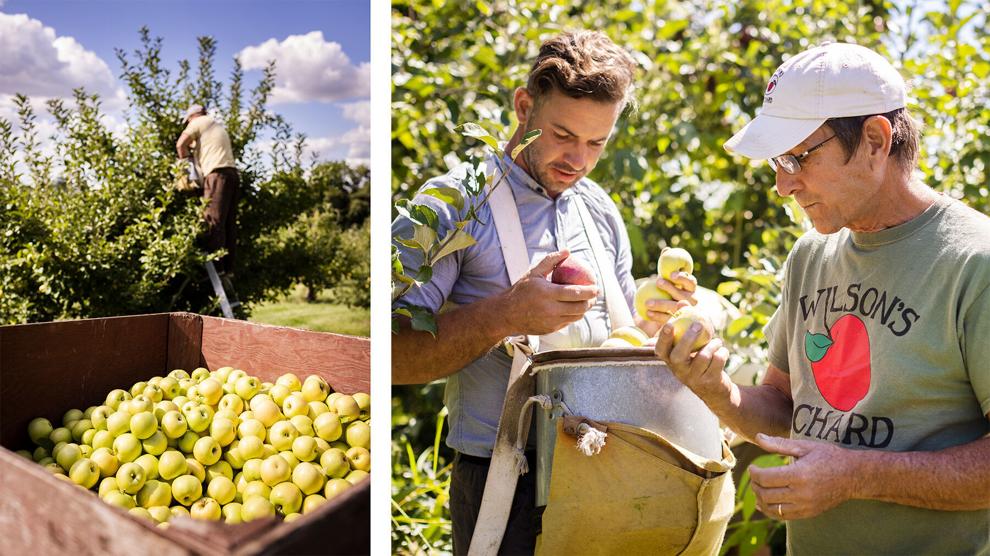 ---
Maintaining sustainability at Wilson's: It's all about balance
As most Midwestern farmers know, finding an eco-friendly solution for pest management can be challenging. "When I grew up, every insect was abhorred. No matter what the bug was, we just killed it," Rasch shares. "But we've learned over the years that 97% of bugs can be beneficial to our trees, although 3% may be bad," he says.
One of the biggest insect problems for Iowa apple growers is the codling moth, a pest that feeds inside the apple, making it inedible. "They're ubiquitous. It seems like anywhere you grow apples, they're there," laments Rasch.
Pheromone disruptors are a welcome solution: Male moths are attracted to a specific pheromone excreted by females, and flooding an orchard with this pheromone disorients the males, impeding reproduction. "We've been doing this for several years, and it's incredibly effective," reports Rasch. "It eliminates a disruptive insect and doesn't hurt our pollinators. So, we're protecting our bees."
Sustainable soil improvement and management efforts are important to Rasch. "The roots and the spaces between them are rich with microorganisms: flora, fauna and fungi," he explains. "They bring the vitamins and minerals to the party, and the sugars created from photosynthesis feed the roots which in turn feed the microorganisms."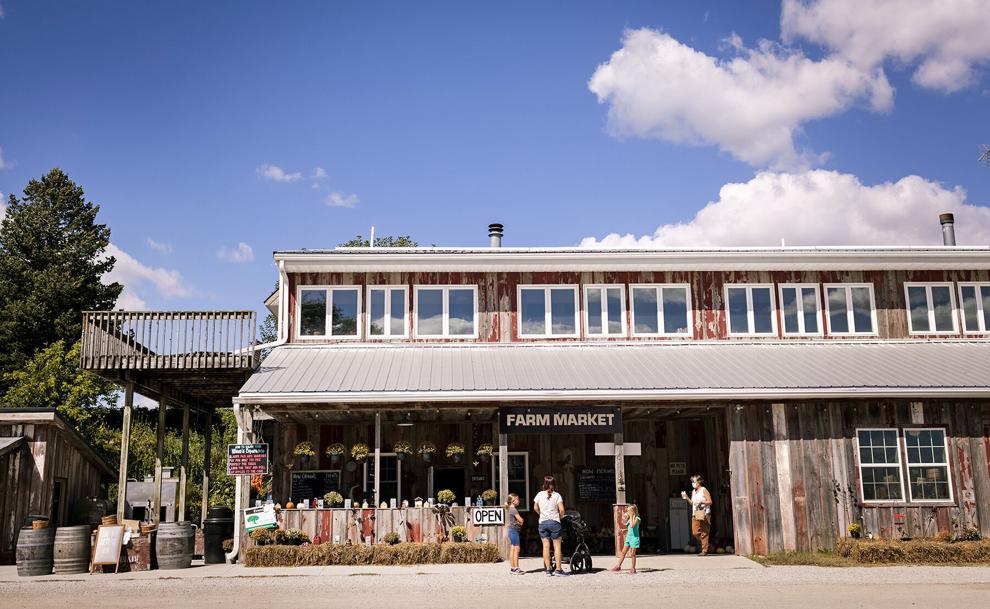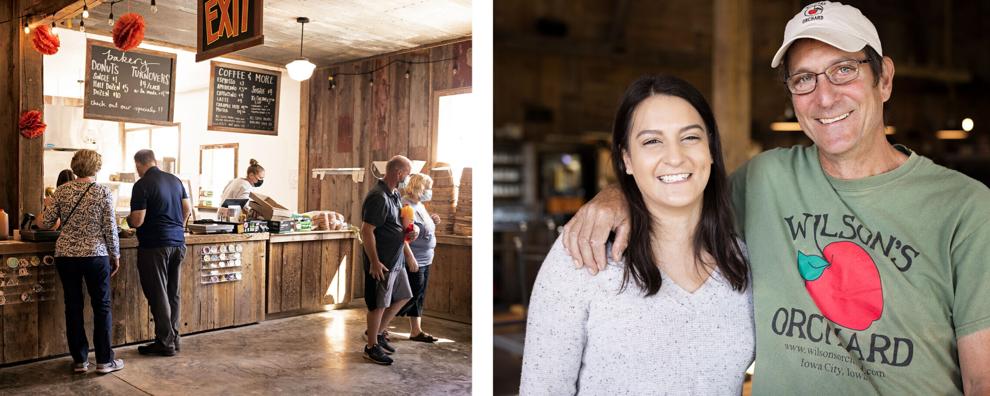 ---
Family and community, the center of Wilson's business
For orchards with a direct-to-consumer model, business is compressed into three short months. So, what do farmers do for the other nine months?
"We ultimately decided a year-round business was the answer," answers Rasch. For his farm, this includes the Farm Market, Bakery, Smokehouse, various Wilson's Orchard & Farm products, including hard and sweet ciders sales and apple cider vinegar, and the stand-alone restaurant and events center.
Today, Rasch partners with his daughter, Katie, owner and manager of Rapid Creek Cidery, as well as the orchard's bakery; and his son, Jacob, who heads-up sales and marketing. "It is a family affair," says Rasch.
Family, community and sustainability have always been central to Rasch's mission. "We want to do something more than run a business," says Rasch. "We want to grow fruit crops without a lot of pesticides. We want to advocate for sustainable agriculture — and manage a community business that in turn benefits the community."