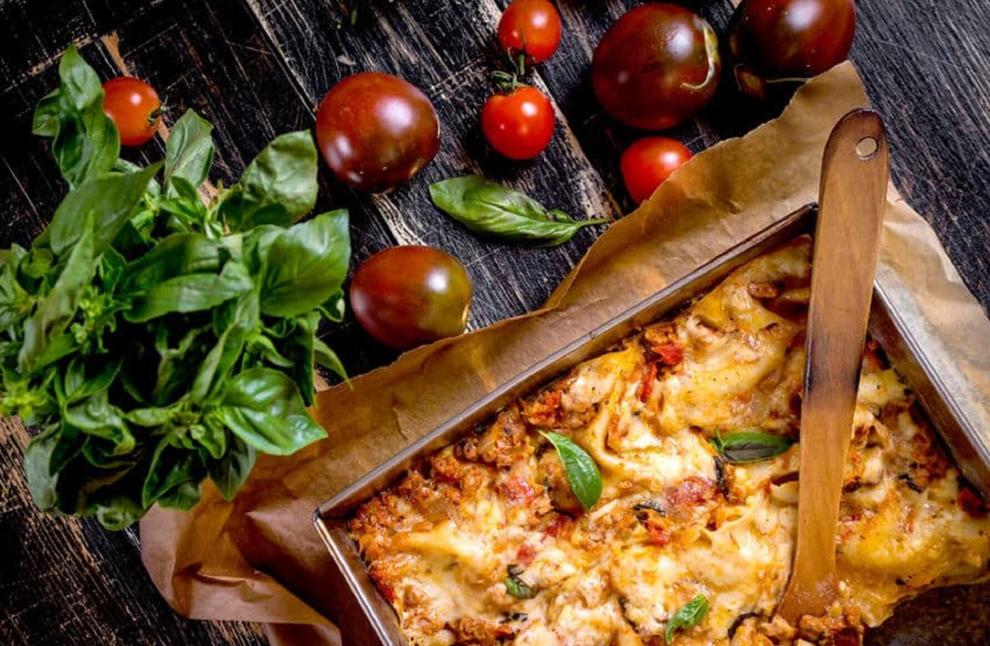 1 pound ground beef
1 onion, chopped
1/2 teaspoon salt
1/8 teaspoon garlic powder
15 ounces spaghetti sauce
1 pint cottage cheese
1 cup grated Parmesan cheese
2 tablespoons dried parsley
10 ounces lasagna pasta (cooked to al dente and cooled in cold water)
12 ounces shredded Mozzarella cheese (about 1 ½ cups)
Step 1: Combine 11 poundground beef, 1 chopped onion, 1/2 teaspoon salt and 1/8 teaspoon garlic powder. Cook under med-high until browned and tender. Drain and put back into skillet. Add 15 ounces spaghetti sauce and simmer for 15 minutes, stirring occasionally.
Step 2: In a separate bowl, combine 1 pint cottage cheese, 1 cup Parmesan cheese and 2 tablespoons dried parsley. Mix well.
Step 3: Layer lasagna according to directions below, then cover and bake at 350F in the oven for 40-45 minutes or until bubbly all over. Let stand 10 minutes. Enjoy!
For layering the lasagna:
Step 1: First, add a small amount of spaghetti sauce mix to the bottom of your 9x13 pan.
Step 2: Layer a single row of noodles, then layer 1/3 of sauce, following a layer of 1/3 mozzarella cheese and a layer of 1/3 cottage cheese mixture.
Step 3: Repeat until you run out of ingrendients, making sure to layer 1/3 of mozzarella cheese last so it bakes really nicely.