Autumn is my favorite time of year. And not just because of Halloween. There is just something special about everything in autumn — there is a particular feel, smell and even an almost tangible taste in the air that no other season has.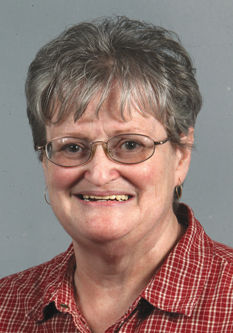 It also has the cacophony of color that paints the world for a few weeks. But this year I didn't get to see the fall colors change, because I was sort of housebound, watching my own fall colors change.
Yep! I did it again. Took a tumble in my garage and managed to bruise my left leg from the titanium knee down to the sole of my foot, and almost all the way around. It was doing okay, but after a week it turned hot, and an angry shade of red. So I went to urgent care at Mayo and they said it was cellulitis, which, if you know anything about it, you know that you don't want anyone telling you that you have it. They gave me a shot (and not in the arm), a prescription for antibiotics, said to "keep it elevated and ice it for no more than 10 minutes at a time," and see my regular doctor as soon as possible.
Being housebound was due in large part to the fact that it is extremely difficult to operate a 5-speed with one foot on the dash.
I saw my doctor the following week and was relieved (to put it mildly) to find that it was not cellulitis, but a "really impressive bruise," which is not going away anytime soon. X-rays confirmed that there was no fracture. She told me to "keep it elevated and ice it from time to time."
Since I seem to have become somewhat "vertically challenged" in recent years, I have also been sentenced to the physical therapy version of traffic school. The knee replacements cause a "disconnect" between the lower leg and the brain, and apparently that is becoming a bit problematic as I age.
I did come within a week of making it through a year without falling, though (last October I dislocated my shoulder, which I would likely have done again had my car not valiantly thrown itself in front of me to break my fall).
In keeping with the theme of this week's patter, I went to the Internet and searched for "fall" recipes. I discovered that fall recipes range from comfort foods to use-up-the-last-of-your-garden-bounty to anything you feel like cooking.
In recent weeks we have looked at recipes for chowders and stews. Well, one of allrecipes.com's suggestions for fall foods is good old, reliable chicken and dumpling soup. My mother made the best dumplings in the world, and chicken and dumpling soup always makes me feel loved, even though I have to make it for myself. My daughter Traci and son-in-law Kim always request it when they are under the weather. I guess the love in it helps them feel better. When I am sick, they return the favor with a can or two of Campbell's.
The first recipe came from Allrecipes Chef John, who says of it "Not only is this American classic American and classic, it is also one of the most comforting things you'll ever eat and the great thing about this dumpling recipe is that it will work in just about any soup or stew!"
At this time of year, houses are often filled with the incomparable aroma of gingerbread, for gingerbread houses, gingerbread people and plain old gingerbread cookies. The second fall recipe I found was from the folks who bring us Chex cereals, who described it as "Cereal coated in a sweetened and spiced molasses mixture, tossed with gingersnap cookie pieces and drizzled with melted white vanilla baking chips." If you are ever in a pinch for something snacky to set out for guests, visit chex.com – there were 40 different Chex mix recipes!
I found the final recipe, vanilla apple gratin, at MidwestLiving.com, in an article called "50 Fabulous Fall Recipes." It was described as a "simple, orchard-fresh dessert that captures the flavor of vanilla ice cream melting into the warm apples in a pie — but more quickly, and with way less fat and sugar."
It is not a true gratin as defined by my "Food Lover's Companion" as "any dish topped with cheese or bread crumbs combined with butter, then heated in the oven or under the broiler until brown and crispy."
But if Midwest Living wants to delude themselves into believing it is a gratin, who am I to argue with them. Besides, no matter what you call it, it sounds scrumptious.
Chef John's Chicken and Dumplings
1 (3- to 3½-pound) whole chicken
2 tablespoons all-purpose flour, or as needed
Salt and freshly ground black pepper to taste
½ teaspoon cayenne pepper, or more to taste
2 teaspoons chopped fresh thyme leaves
Thyme sprigs, for garnish
Place chicken in a Dutch oven. Add water, carrot, celery, onion, 3 sprigs of thyme and bay leaf. Bring to a boil, cover, reduce heat to low, and simmer 1 hour. Remove chicken from Dutch oven and transfer to a bowl; set aside to cool. Increase heat and bring stock to a simmer. Skim off any chicken fat that appears on top of the stock; reserve in a bowl. Combine 2 to 3 tablespoons of the reserved fat with flour in a small bowl; stir to make a paste, adding more flour if needed. Add the chicken fat and flour mixture to the stock, whisking rapidly to prevent lumps. Reduce heat and simmer 15 minutes. Remove chicken meat from carcass and add to stock. Season with salt, black pepper and cayenne pepper to taste. Continue simmering 10 to 15 minutes. Dumplings: Whisk creme fraiche, milk, 2 teaspoons thyme leaves and eggs together in a large bowl. Stir in self-rising flour until almost entirely incorporated; do not overmix. Scoop large dollops of dumpling mixture on top of chicken stock. Increase heat slightly to medium-high. Cover and simmer until dumplings appear light and fluffy, and a toothpick inserted into the center comes out clean, 10 to 15 minutes. Serve garnished with thyme sprigs. (Chef John, allrecipes.com)
Gingerbread Chex Party Mix
6 cups Rice Chex™ or Corn Chex™ cereal
2 tablespoons packed brown sugar
1 tablespoon mild molasses
½ teaspoon ground cinnamon
12 gingersnap cookies, broken into quarters
½ cup white vanilla baking chips
Line a large rimmed cookie sheet with waxed paper. Place cereal in a large microwavable bowl. In small microwavable bowl, microwave butter, brown sugar, molasses, cinnamon, ginger and cloves uncovered on High 1 to 1½ minutes, stirring after 1 minute, until sugar is dissolved. Pour onto cereal; toss until mixed well. Microwave uncovered on High 3 to 4 minutes, stirring after every minute, until cereal is well coated and glazed. Spread on cookie sheet to cool. Stir in cookie pieces. In small microwavable bowl, microwave white vanilla baking chips uncovered on Medium (50%) 1 to 2 minutes, stirring after 1 minute, until melted and smooth. Transfer to small resealable food-storage plastic bag; cut off small corner of bag. Drizzle onto cereal mixture. Refrigerate about 15 minutes or until drizzle is set. Carefully break apart; transfer to large serving bowl. Store tightly covered at room temperature. Tip: Gingersnap cookies are easily broken into quarters with hands, or use a sharp knife to carefully cut into quarters. 18 servings
5 Gala apples (about 2½ pounds)
1 vanilla bean or 1 tablespoon vanilla bean paste or vanilla extract
¼ cup sparkling wine, such as Prosecco
Peel and core apples. Cut each into 12 wedges. Set aside. Melt butter in a 12-inch broiler-safe skillet over medium-high heat. Using the tip of a knife, split vanilla bean lengthwise and scrape seeds into skillet. Toss bean in, too (if using vanilla paste or extract, add at this time). Add apples; sprinkle with a generous pinch of salt. Cook, stirring occasionally, 10 to 15 minutes or until apples are deeply golden and tender. Remove vanilla bean. Meanwhile, heat broiler. In a medium bowl, whip cream to soft peaks. Keep chilled. Heat 1 inch of water in bottom of a double boiler; bring just to a simmer. In top of double boiler, whisk together egg yolks, sugar and a pinch of salt; add wine and whisk continuously until mixture is thickened and has doubled in volume (do not boil), 3 to 5 minutes. Remove from heat; whisk 1 minute to set and cool. Fold in whipped cream until just combined (the cream may deflate a bit). Spoon cream mixture over apples in the skillet (or arrange apples in 6 individual broiler-safe gratin dishes). Broil 4 to 5 inches from the heat for 1 to 2 minutes or until topping begins to turn golden (watch carefully!). Serve immediately. 6 servings (MidwestLiving.com)