Hurry and grab all the fresh flavors of summer and fall while you can. Whether you prefer to dine on raw, cooked or processed, now is the perfect time to stock up. The possibilities are endless and all you need is a little time and motivation to make it happen.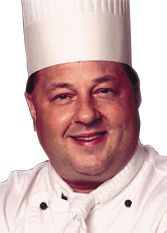 There is no better place to shop than the local farmer's market. My favorite is the open-air markets, especially early in the morning while it's still brisk out. Freshness abounds with the all of the just-picked produce. I love to ask questions and get ideas to prepare and enjoy the many culinary treats of nature.
It's easy to spot a well-trained eye making educated choices at the market. This past week I watched a smart shopper buying numerous bunches of fresh basil at its peak along with fresh garlic. I commented to her, "It's a perfect day to make basil pesto," and she turned in my direction with a gleaming smile telling me I was right. To some it doesn't matter much; to others the best pick of the market makes all the difference.
I left from the farmer's market this crisp morning and then stopped by a farmer selling a variety of produce from his truck. Picking the best produce is a labor of love, well worth the price. While watching others select their produce, I was asked about how and why I made the selections that I did. I thought this would be a good opportunity to share a couple great recipes and some helpful tips on how to pick the best produce!
Garlic: Choose firm bulbs that are plump, compact and without bruises, nicks or cuts. Each head should feel heavy for its size and never sprouting.
Basil: Select fresh-picked basil with vibrant color and fresh appearance. Pinch a leaf to smell the fresh aroma exploding from the herb's essential oils. The best time to harvest all herbs is in the morning while the essential oils peak in the leaves.
Sweet corn: Ears should have fresh silk and fresh-looking exterior. The corn should be moist and never have a dry husk. Pull back some leaves and look for full healthy-looking ears without indented kernels showing age or lack of moisture. Some farmers will offer a taste, cutting a few raw kernels off the cob to sample. This is the best test for flavor and sugar content.
Tomatoes: Pick firm tomatoes without soft spots or irregularities. Ask the grower for information on the variety. If not fully ripened place on or in a bag with a banana or apple to speed up the process. The fruit gives off a gas that helps the tomatoes ripen.
Cantaloupe: Should have a clear outer netting that is dry and firm. Pick melons that are uniform and consistent color. If you want a melon to dine on right away the end should give a little. I usually pick a melon that can sit on my counter and ripen. When buying the melon the sweet smell will tell you the degree of ripeness (as I say, the nose knows).
After lying in the field in composted soil its best to wash all produce well before processing and wash your hands after handling. Practice food safety.
After returning home I made one of my mother's favorites: open-face broiled tomato sandwiches, using the pesto I made from the fresh basil I just bought. Pesto comes in many varieties; this recipe is my perfect go-to pesto that I keep in the freezer. It can add a spin on any soup, chili, pasta or stir-fry, or simply be used to finish seasoning vegetables. Pesto pizza, pesto pasta, pesto potatoes, pesto rice or any vegetables tossed with a finish of pesto are always winners. Add a little fresh lemon juice to pesto for flavor and to help hold the vibrant color.
Perfect pesto
Makes: 5 servings (Serving size: 2 tablespoons)
½ cup extra-virgin olive oil
1⁄3 cup parmesan or asiago cheese, grated or shredded
4-5 cloves fresh garlic, chopped
2 teaspoons fresh lemon juice
Place all ingredients into a food processor and puree until smooth. Scrape side and process again. When evenly smooth pesto is ready to use, or freeze. Store in air-tight containers.
Nutrition information: Per serving: 260 calories, 28 g fat, 3 g protein, 3 g carbohydrate, 1 g fiber, 95 mg sodium
Tibby's tomato cheese toast with pesto
4 (1 oz.) slices of cheese
1 large tomato, sliced, with seeds removed and patted dry
2 tablespoons minced onion
Preheat the oven to 300 degrees. Line a sheet pan with foil. Lay out the bread slices and top with cheese, tomato, small dots of pesto and then sprinkle with onions. Place into the oven and bake for 10-12 minutes until cheese bubbles and bread edges are crisp.
Nutrition information: Per serving: 310 calories, 19 g fat, 12 g protein, 23 g carbohydrate, 2 g fiber, 540 mg sodium