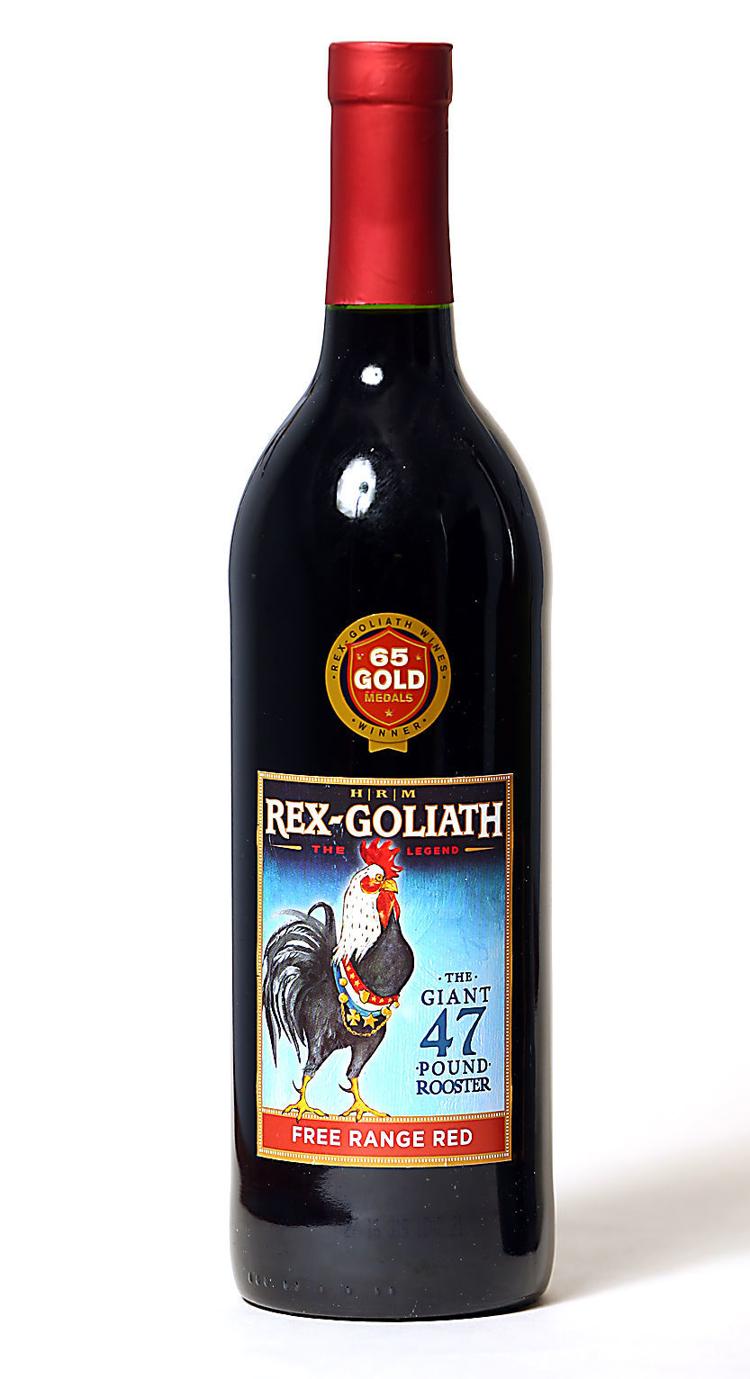 The new year is a time to tighten the wallet so we always aim for the bottom shelves.
It's risky business, but who doesn't like a bargain? That way you can save money to buy more.
This nonvintage blend of syrah and zinfandel is adorned by the label that features His Royal Majesty Red Goliath, a giant 47-pound rooster who was a circus attraction at the turn of the 20th century.
With a bottle sticker that says sweet and juicy, you know what to expect. It's jammy and fruity but still has enough body to carry the sweetness. A penny earned!
Sherry: "Medium-bodied with plum and blackberry flavor; rose and clove on the finish." (3 stars out of 5)
Chris: "Flavors of raspberry and red licorice with a dollop of vanilla and well-balanced tannins." (3 stars out of 5)
Coming next week: Sagelands Riverbed Red