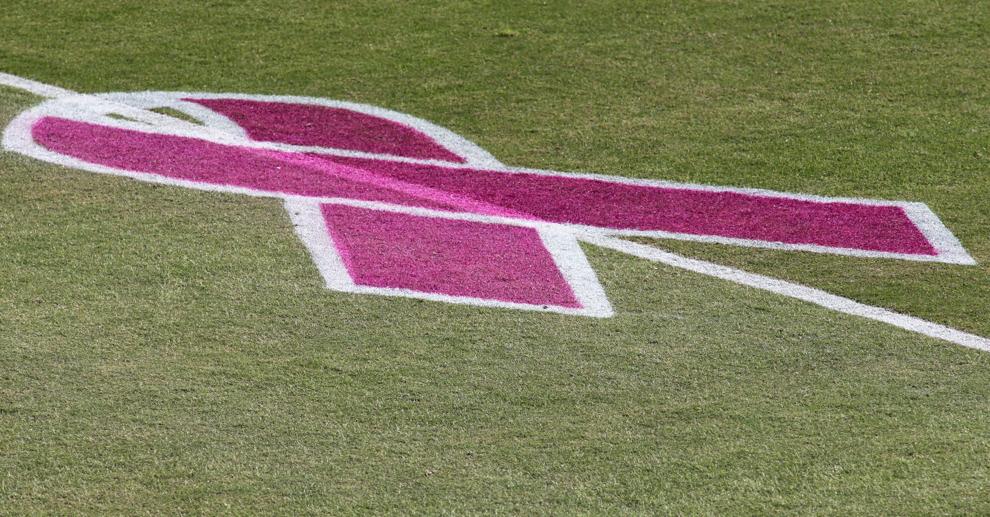 October is Breast Cancer Awareness Month. Here's a by-the-numbers look at the disease that affects 1 in 8 American women.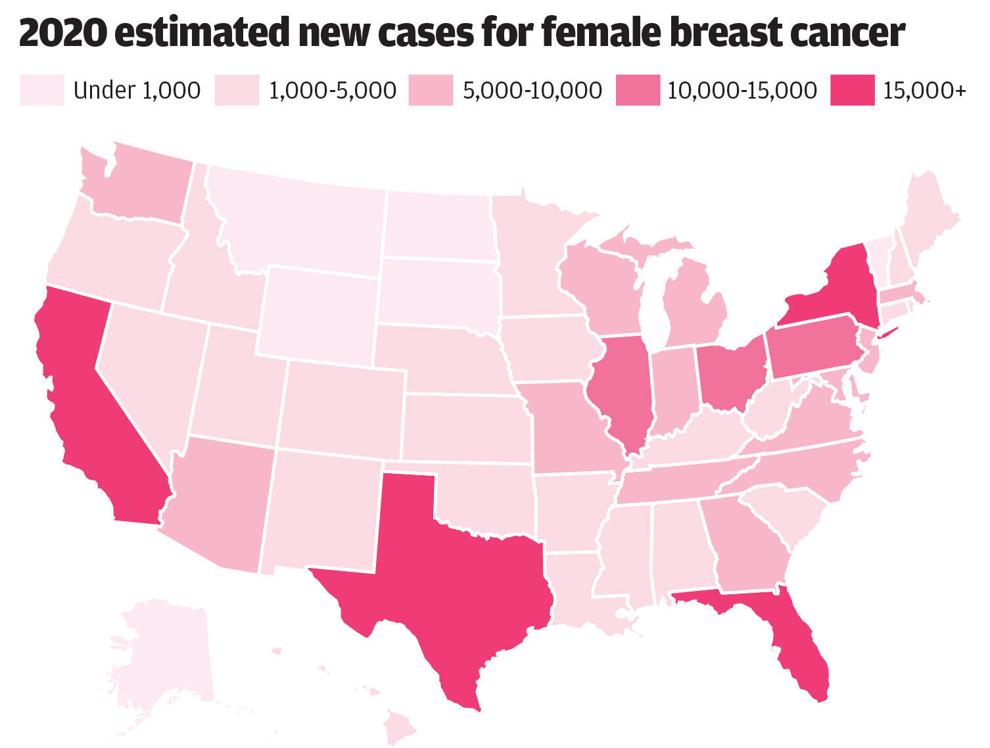 Risk factors
Being a woman
Getting older
Inherited BRCA1 and BRCA2 genes: A woman with the inherited BRCA gene mutation has about a 70% chance of getting breast cancer by age 80.
Having a family history of breast cancer
Having a personal history of breast cancer
Having dense breast tissue
Other breast conditions
Starting menstruation early
Going through menopause after 55
Having radiation to your chest
Exposure to synthetic estrogen
Lifestyle risks
Drinking alcohol: Two to three drinks per day increases the risk of breast cancer by 20%
Being overweight or obese
Not being physically active
Not having children
Not breastfeeding
Hormone therapy after menopause
Using birth control
Signs & symptoms
Lumps or a mass in the breast
Swelling
Skin irritation or dimpling
Breast or nipple pain
Nipple retraction
Redness, scaliness or thickening of the nipple or breast skin
Nipple discharge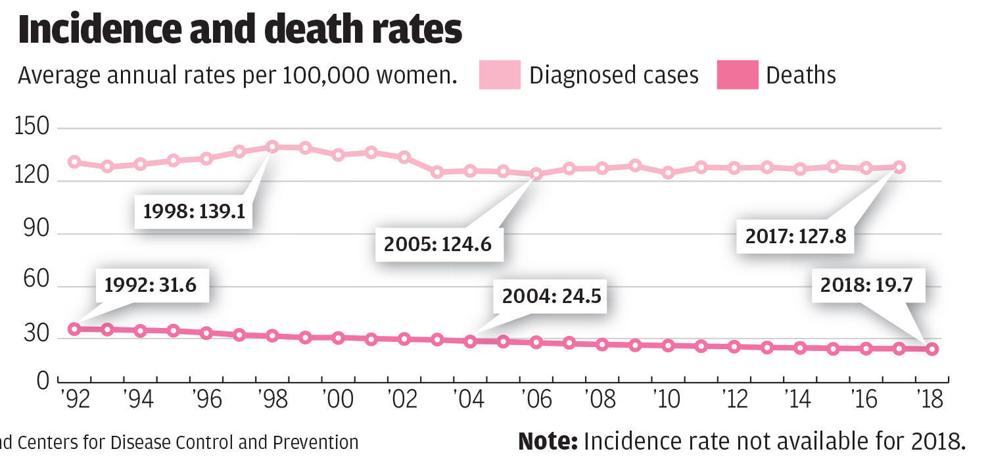 Types of breast cancer
The type of breast cancer is determined by the specific cells in the breast that are affected.
Most breast cancers are carcinomas. Carcinomas are tumors that start in the epithelial cells that line organs and tissues throughout the body. Sometimes, an even more specific term is used:
Noninvasive cancers stay within the milk ducts or lobules in the breast. They do not grow into or invade normal tissues within or beyond the breast. Noninvasive cancers are sometimes called carcinoma in situ ("in the same place") or pre-cancers.
Invasive cancers do grow into healthy tissues. Most breast cancers are invasive.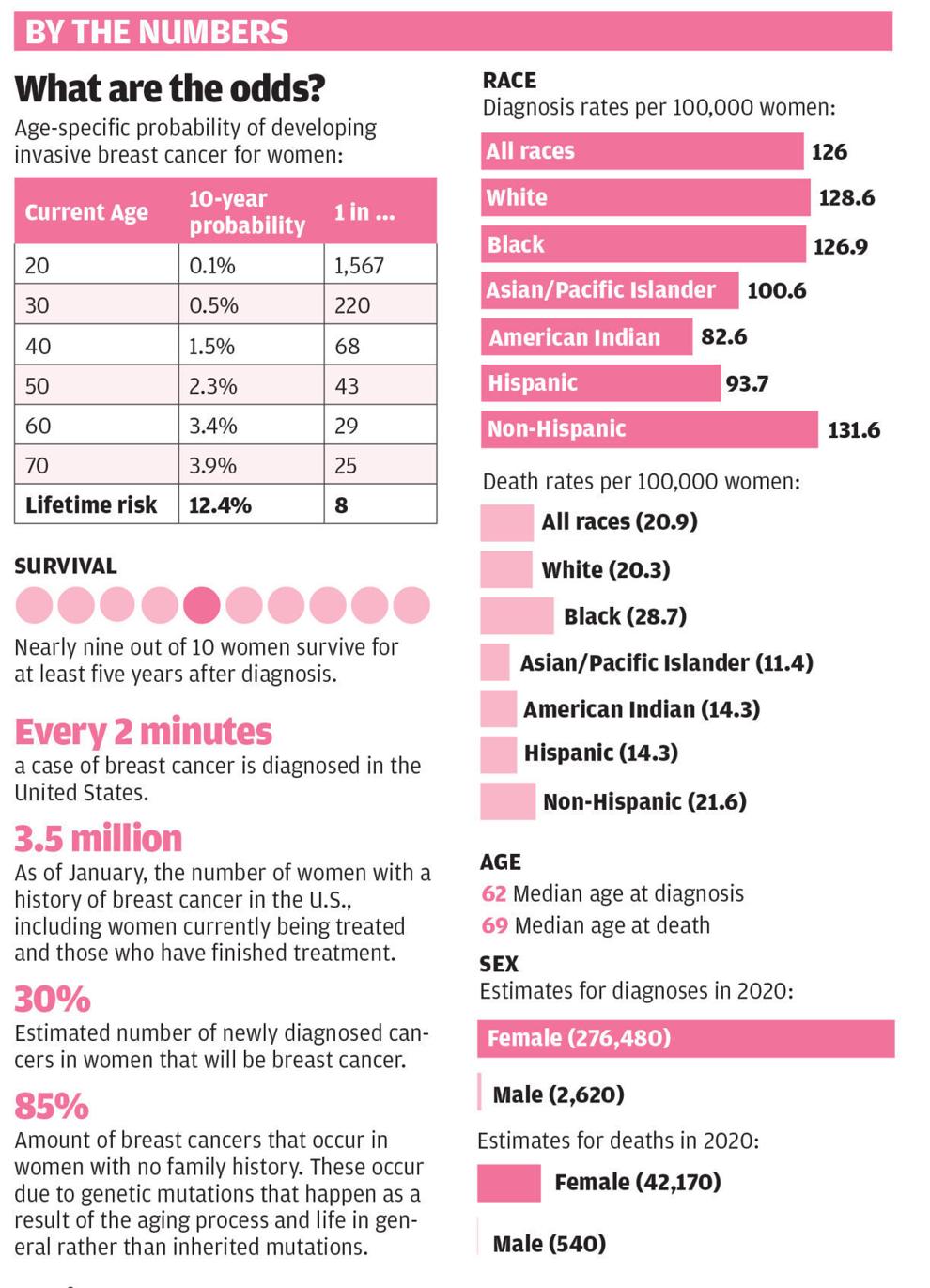 Watch Now: Tips on relieving fall allergies, and more videos to improve your life
Check out some ways you can relieve your allergies during the fall season, how to politely decline social invitations if you don't feel safe during the pandemic, some tips on how to stay healthy despite having a busy schedule, and more videos to improve your life.
Sources: American Cancer Society, National Cancer Institute, BreastCancer.org, Susan G. Komen for the Cure, Mayo Clinic, and Centers for Disease Control and Prevention