Working in the renal dialysis unit for the past 16 years has allowed me to see firsthand the lasting effects of kidney disease.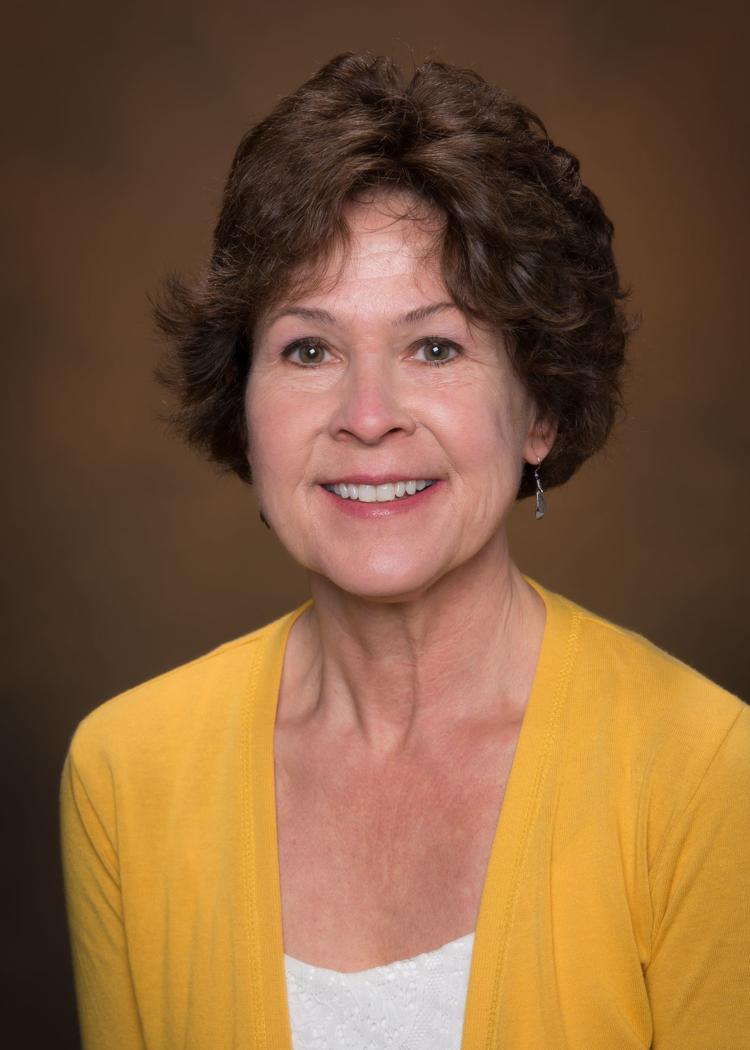 Kidney failure occurs for various reasons, and often individuals are not aware they have kidney disease until symptoms arise. Diabetes is the number one cause. It can also occur from uncontrolled blood pressure and other disease states. Psychosocial and financial situations can prevent patients from seeking treatment or taking medications they desperately need. A social worker is a specialized professional who can help overcome these difficulties.
Chronic kidney disease has five stages, increasing in order based on compromised function of the kidney. A patient at stage five needs dialysis to "clean" the blood and sustain life.
As a registered dietitian I work with patients living with chronic kidney disease, offering nutritional guidance to alleviate effects of the disease. Here is some advice I give my patients with any stage of kidney disease:
If you are diabetic, control your blood sugars and take all prescribed medication as directed. Follow up with your primary physician or endocrinologist on a regular basis. If not on medication, follow diet recommendations.
Have your blood pressure monitored and checked on a regular basis. If you have been advised to take blood pressure medication, take it on a regular basis as directed. Also, follow a low-sodium diet.
One major goal in preventing kidney disease is to limit sodium intake to 1,500 to 2,000 mg/day. According to the American Heart Association, on average Americans consume 3,400 mg of sodium/day. You can follow some of these guidelines to cut back on sodium (salt).
Put the salt shaker away.
When eating out, ask for foods without salt added.
When preparing a boxed mix (e.g. macaroni and cheese, rice) mix in only ¼ of the dry packet.
Use garlic and onion powder instead of garlic and onion salt.
Cook meals from scratch rather than eating out.
When reading labels limit sodium for one serving to less than 200 mg.
Remember that sea salt is just sodium in another form.
Processed foods have sodium added to preserve the product.
When reading a food label, anything that has less than 10 percent sodium is a good choice.
Finally, if your physician has recommended that you limit potassium and phosphorus in addition to sodium, contact a Gundersen registered dietitian to assist you with identifying these food sources.
Spaghetti Carbonara with Peas
8 ounces whole-grain spaghetti
4 slices low-sodium bacon, chopped
1 tablespoons unsalted butter
1 tablespoon red pepper flakes
1 teaspoon ground black pepper
1 cup frozen peas, thawed
3 ounces Parmesan cheese, grated
Bring a pot of water to boil. Add whole grain spaghetti; cook according to package directions. In a large skillet over medium-high heat, cook bacon until browned. Add butter and garlic. Cook for one minute, stirring constantly. Add red pepper flakes and black pepper. Add peas and stir to combine; cook for two to three minutes. Add white wine to pan and deglaze, scraping browned bits off the bottom of the pan. Allow to reduce for one to two minutes. Add cooked spaghetti to skillet; stir to combine. Add cheese and serve.
Per serving: 340 calories, 16 g fat, 15 g protein, 35 g carbohydrate, 6 g fiber, 320 mg sodium
Lunch Lady Brownies
½ cup unsweetened cocoa powder
4 teaspoon vanilla extract
¼ cup unsweetened cocoa powder
Preheat oven to 350 degrees F. Spray 9-by-13-inch pan with nonstick spray. In medium bowl, combine all brownie ingredients and beat with whisk until well combined. Pour into pan. Bake for 20 to 25 minutes. Cool completely.
In another medium bowl, combine butter, milk and cocoa powder with electric mixer. Mix in one cup of powdered sugar at a time until frosting has formed. When brownies are cool, drop in dollops onto brownies and smooth frosting with knife. Cut into 24 pieces.
Per serving: 250 calories, 13 g fat, 3 g protein, 33 g carbohydrate, 1 g fiber and 15 mg sodium