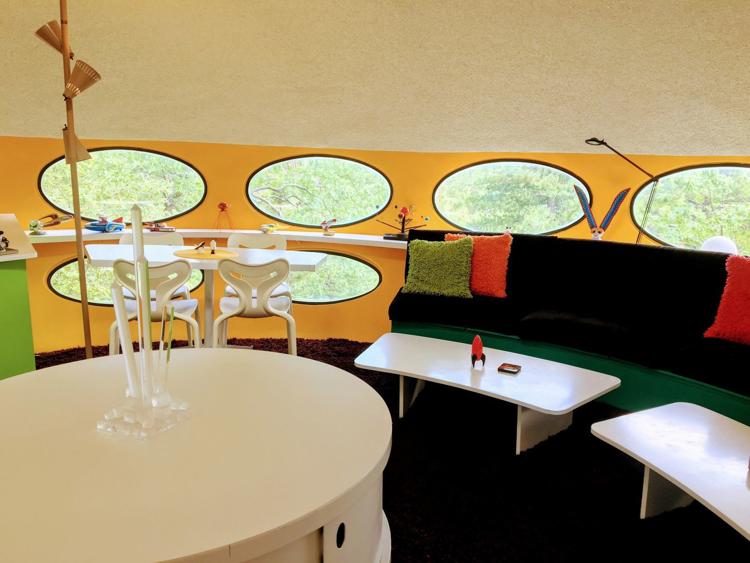 The Futuro was a short-lived experiment, but it became an important part of architectural and social history, said Donaldson.
By the mid-1970's, the Futuros stopped being built, he said. The oil embargo sent the price of petroleum sky high, making plastic no longer a cheap option, on top of other challenges.
"There were overly aggressive business plans and problems with local regulations," said Simon Robson, founder of The Futuro House website. "They cost $14,000 for a fully assembled unit, but you still had to get it where you wanted it. But the real problem was right at the time they were trying to market it, the cost of its raw materials tripled."
"What the Futuro represents is an optimistic vision of a future that never came to pass, when families would live in inexpensive, durable and easy-to-clean plastic houses they could move whenever the family moved," Donaldson said.
The inside of Donaldson's home is original except for the chairs. His favorite place inside is in the center of the sitting room, talking with his wife Laurie, their dog running outside, the easy comfort of all the rooms circling around within reach.
"It just gives you a wonderful sense when you're here that you're really in a special place that will never be created again."
Sprout new ideas
With our home & garden newsletter!