Women's History Month: Profiles of 31 women who fought discrimination
The National Women's History Project has chosen the theme "Nevertheless, She Persisted: Honoring Women Who Fight All Forms of Discrimination Against Women." AAUW La Crosse honors the following women who have embraced this theme during Women's History Month.
Susan B. Anthony (1820-1906)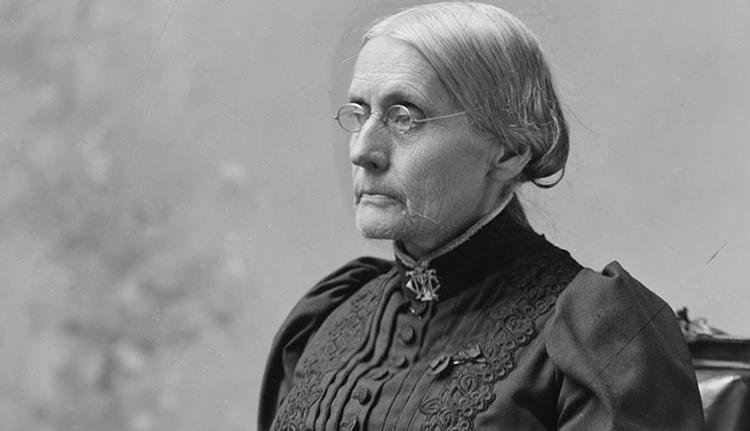 Considered the most powerful organizer of the 19th century women's movement and a champion for suffrage, Susan B. Anthony — working alongside Elizabeth Cady Stanton — fought tirelessly for women's right to vote.
As a schoolteacher in New York, Anthony discovered that her male counterparts in teaching — with the same qualifications — were paid wages several times higher than her salary. She became involved in the fight for women's rights, the fight against slavery and the temperance movement, which tried to limit the use of alcohol. On one occasion she tried to speak at a temperance convention but was told, "The sisters were not invited here to speak." She became convinced that the ballot was the foundation necessary for all other progress for women, and said, "Men their rights and nothing more; women their rights and nothing less."
For 30 years, she traveled the country on behalf for women's right to vote. She was tried, convicted and fined for voting illegally. As her health failed and she suspected she might not live long enough to see women win the right to vote, she nevertheless persisted in speaking out for the cause, telling women at her last suffrage convention, "Failure is impossible."
Elizabeth Blackwell (1821-1910)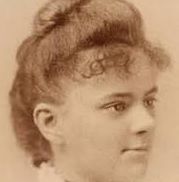 Elizabeth Blackwell was the first women to receive a medical degree. She was rejected by 29 medical schools because of her gender but was finally admitted in 1847 to the Geneva (N.Y.) Medical College. She later learned that her application was referred to the members of the student body for approval, and they accepted, thinking it was a joke created by a rival school. Nevertheless, she persisted, even though at first she was banned from seeing any classroom demonstrations. Her hard work and high grades convinced nonbelievers that she was serious and capable. In 1849 she earned her medical degree but went to Europe to complete her medical education. She returned to New York but was unable to get a job as a doctor because of her gender. Blackwell then set up her own practice in a rented room, and this business later became the New York Infirmary and College for Women, operated by and for women. She continued to fight for the admission of women to medical schools, organized female field doctors for the Civil War and, in 1869, set up practice in London. From 1875 to 1907, Blackwell worked as professor of gynecology at the London School of Medicine for Women. Her educational standards were higher than those at male-only medical schools, and the courses she taught emphasized sanitation and hygiene to prevent disease.
Olympia Brown (1835-1926)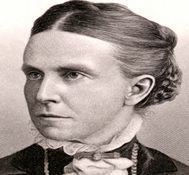 Olympia Brown was born in Michigan and was a Universalist minister, a suffragist and a social reformer.
She was the first woman to graduate from a regularly established theological school at St. Lawrence University. In 1864, she took her first full-time parish ministry in Massachusetts, and she became active in the women's rights movement. By 1860, she was working for a parish in Connecticut, but resigned her job to move to Racine, Wis., to rescue a floundering parish.
Nine years later, she decided to work full time for women's rights. After becoming leader of the Wisconsin Suffrage Association, she served as vice president of the National American Women's Suffrage Movement. Frustrated by the slowness of the movement to gain women the right to vote, in 1913 Brown nevertheless persisted and joined, as a charter member, the National Woman's Party, which was started by Alice Paul and Lucy Barnes. Theirs was a more confrontational approach, and Brown participated in many protests. The passage of the 19th Amendment to the Constitution guaranteed the right for women to vote.
In 1920, at age 85, Brown voted in her first presidential election. She was one of the few original suffragists still alive to witness the passing of this amendment. The Racine church where Brown preached was later renamed the Olympia Brown Unitarian Universalist Church, and in 1975 an elementary school in Racine was named after her.
Susan Burton (1951-)
Susan Burton (1951-)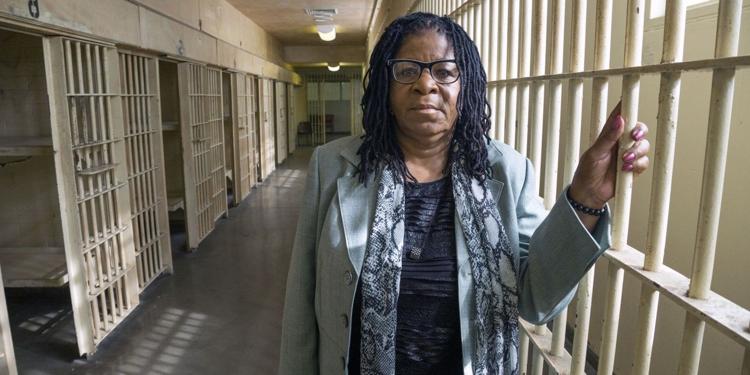 When Susan Burton's 5-year-old son was killed after being accidentally struck by a car, she turned to alcohol and drugs to numb her grief and despair. After serving six terms in prison for drug-related felonies, she was able to get into the treatment she needed to become sober. Within one year of leaving prison for the last time, she had founded New Way of Life Re-Entry Project, a Los Angeles nonprofit organization designed to help other women break the cycle of incarceration. She started with one house and recruited residents at the bus stop where the prison released former prisoners. Now ANWOL runs five residential homes, which provide support such as pro-bono legal services, case management and employment. She is acknowledged as a leader in the criminal justice reform movement and has fought for the dignity of women despite their past circumstances. In 2010, CNN named her a Top Ten Hero, and she has been presented with the respected Citizen Activist Award from the Harvard Kennedy School of Government. In 2015, she was named by the Los Angeles Times as one of 18 New Civil Rights Leaders in the Nation. Between 1980 and 2014, there was a 700 percent increase in the female prison population, largely due to the war on drugs. And more than 60 percent of women in state prisons have a child younger than 18.
Margaret Dunkle (1947-)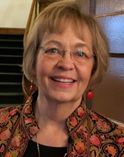 Margaret Dunkle had an important role in implementing Title IX, a law that changed education for girls and women, from the athletic playing fields to graduate schools. Title VIII of the Civil Rights Act of 1964 prohibited discrimination in employment by sex, but it specifically excluded educational institutions that received federal funding. Dunkle's 1974 groundbreaking report documenting discrimination against female athletes became the framework for the Title IX regulations on athletics. Her analysis found massive discrimination against girls and women in schools and colleges, in some instances showing hundreds of thousands of dollars given to support male athletes, while female athletes had to conduct bake sales and sell Christmas trees to buy sports equipment. In the 1980s, Dunkle documented widespread discrimination against pregnant and parenting students, and she commissioned the landmark 1992 study titled "How Schools Shortchange Girls." In the 2000s she focused on child development and, when a family member suffered developmental disabilities, she led successful efforts to require more accurate developmental screening in Head Start programs.
Geraldine Ferraro (1935-2011)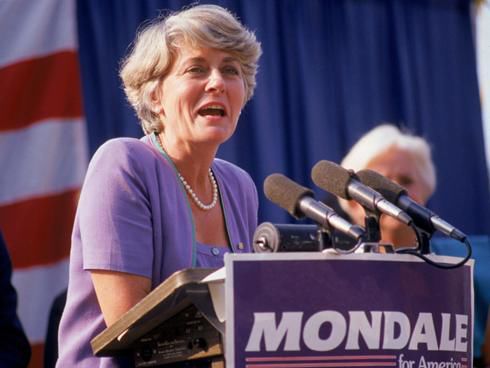 Geraldine Ferraro was the first female vice presidential candidate nominated by a major party when she ran alongside Democrat Walter Mondale in 1984. She also was the first Italian-American to run on a national party ticket and the first woman to chair a major party's platform committee. Despite losing the election, she persisted and remained politically active throughout her life. Her focus was on issues of women's rights and human rights around the world, and she was appointed to the U.N. Commission on Human Rights. She was a New Yorker, and she lost her father at age 8. After college, she became a public school teacher and later earned a law degree. As an assistant district attorney, she created the special victims bureau, which prosecuted cases involving crimes against children, the elderly and domestic abuse. She was first elected to public office in 1978 and served three terms in the House of Representatives, representing New York's 9th Congressional District. While in Congress, she pushed for progress on gender equity in wages, pensions and retirement benefits. She advanced to become secretary of the House Democratic Caucus. She faced sexism on the campaign trail with reporters, who often suggested a woman would not be strong enough to be commander in chief. In 1995, she was appointed as vice chairman of the U.S. delegation to the Fourth World Conference on Woman in Beijing. She was a strong voice advocating for women's human rights around the world.
Ruth Bader Ginsburg (1933-)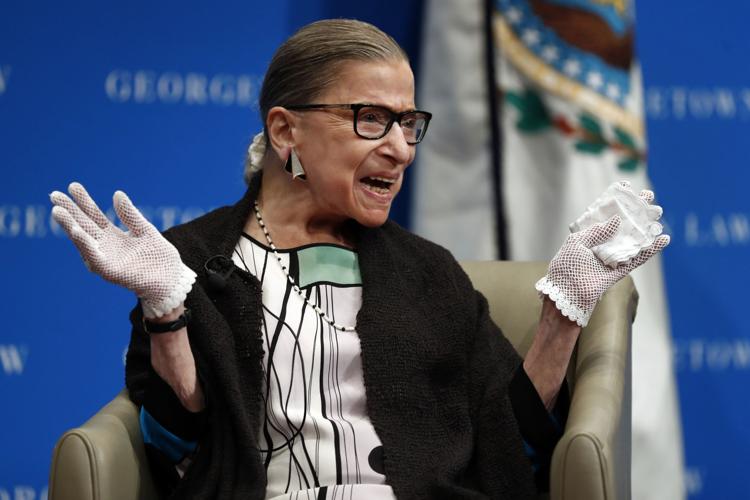 Before she was appointed a Supreme Court justice, Ruth Bader Ginsburg co-founded the Women's Rights Law Reporter in 1970, the first U.S. law journal focused on women's rights. Just two years later, she co-founded the Women's Rights Project at the American Civil Liberties Union, making certain that women's voices were heard in law. She taught at Rutgers University and became the first woman to become a tenured professor there. Before serving on the Supreme Court, Ginsburg had argued six landmark gender-equality cases before the highest court, winning five. When appointed to the court in 1993, she became only the second woman ever appointed to the court. Ginsburg has fans in younger generations and is sometimes referred to humorously as Notorious RBG on social media. She was a dissenting voice on the court in the 2000 case of Bush v. Gore.
Guerrilla Girls Art Movement (1985-)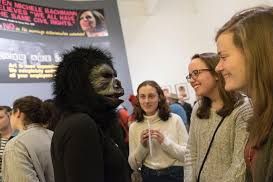 Guerrilla Girls Art Movement is an anonymous group of female artists devoted to fighting sexism and racism in the art world. The movement include American photographers, designers, activists and conceptual artists. Membership is for women only — by invitation only — and is meant to mirror the power circles in the male-dominated art world.
The artists' goal is to educate the art world and the consumer about the under-representation of female artists in museums, education, art textbooks and galleries. They use humorous costumes, modern marketing strategies, posters, billboards, performances and protests — especially outside art museums — to call attention to their cause. The Guerrilla Girls often wear gorilla masks to protect their identity because they are working artists and fear their reputations as artists could be attacked.
Founded in 1985 in New York, the Guerrilla Girls have pointed out that as late as the 1980s, many college textbooks in art history did not contain a single work by a female artist. They use facts, humor and outrageous visuals to expose gender and race bias in the art world.
Jill Moss Greenberg (1943-)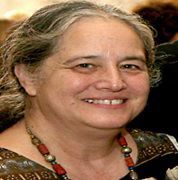 From an early age, Jill Greenberg has demonstrated unwavering concern for others who need help, regardless of their race, national origin, gender, religion, age, disability, sexual orientation, homelessness or socioeconomic factors. She has lived a life that has made significant differences for countless Americans.
As a teenager, she and a friend convinced United Cerebral Palsy to create a preschool for children with disabilities, one of the first in the nation.
She led the creation of the Maryland Commission for Women in 1972, the Task Force on Women with Disabilities and created the Maryland Women's History Project in 1980. She persisted in her social activism and co-founded the Maryland Women's Heritage Center and Museum, which opened in 2010, and contributed to the passage of the Maryland Equal Rights Amendment, the Americans with Disabilities Act and Title IX.
Greenberg worked to create Maryland's Martin Luther King, Jr. holiday, and she worked for the passage of a national holiday honoring King. Her life's motto has been that each person can make a difference and that "something can be done" about social inequities.
Carroll McCarty Gundersen (1902-1989)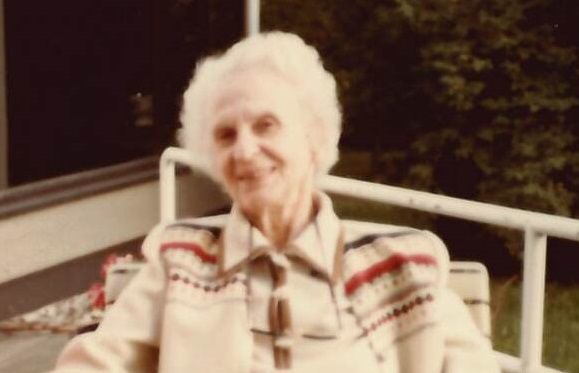 In February 1950, Carroll McCarty Gundersen was named Man of the Year by the La Crosse Area Chamber of Commerce, but she was listed as Mrs. Alf Gundersen. It was such a novelty to name a woman Man of the Year that the news story appeared in other newspapers across the country. She was cited for her strong leadership skills, and her ability to balance family, social responsibilities and causes that needed support. Her beliefs were in education, serving her community and encouraging other women to get involved.
Gundersen became active in the League of Women Voters in 1939, and later she became president of the local state branch. She helped raise $11 million for the national voting-rights organization and was named Wisconsin Woman of the Year in 1968. This money was raised because she traveled 40,000 miles across the country in just a year's time. She said she earned her Ph.D. in working for the LWV. Gundersen also organized La Crosse's blood mobile drive and was appointed a member of the governor's task force to study role stereotypes in Wisconsin schools. She also was instrumental in turning the appointed role of La School Board member into an elected position.
In 1949, Gundersen, along with only one other Wisconsin representatives, was sent to New York City for a LWV study of the United Nations. After her study, she spoke to about 150 groups in La Crosse about the United Nations. According to this La Crosse leader: "It is only if we have citizens well educated in the political process who are willing to take part in it that we will be able to survive."
Roma Pauline Guy (1942-)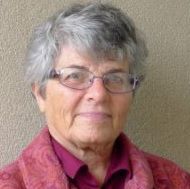 Roma Guy was born to a large, working-class, rural family in Maine. She has been a co-founder of multiple groundbreaking organizations, always working with a focus on protecting girls and women's health, reproductive justice, care for people with HIV, homelessness and universal health care.
A 2107 ABC TV miniseries titled "When We Rise" told her story and the stories of four other LGBTQ activists who helped improve society's injustices. The role of Roma Guy was played by actress Mary Louise Parker. With a master's degree in social work from the University of Maine, she began her career working for nine years in West Africa as a Peace Corps volunteer and training director, working in literacy and health education. She then moved into activism and public health policy change, primarily in the San Francisco area. Organizations she has led or been a principle leader in creating include San Francisco Women Against Rape, San Francisco Women's Centers, La Casa de las Madres (the nation's second domestic violence shelter) and the California Women's Agenda, among others.
In 1994, she joined San Francisco University as director of the Bay Area Homelessness Program, a consortium of 16 colleges, working to end homelessness. She has been health commissioner for the city and county of San Francisco. In 2005, Guy was nominated for the Nobel Peace Prize.
Duchess Harris (1969-)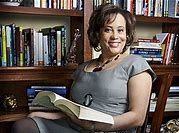 Duchess Harris is professor and chair of American studies at Macalester College in St. Paul. Her special academic focus is 20th century African-American political history and civil rights.
On Jan. 15, 2018, she was the keynote speaker at La Crosse's annual Martin Luther King Jr. Celebration, where she spoke at Viterbo about King's lesser-known and more radical messages.
Harris is named after her grandmother, Miriam Mann, and she co-wrote a young adult book titled "Hidden Human Computers: The Black Women of NASA," along with author Sue Bradford Edwards.
Mann was one of the first 11 black women NASA recruited to work as a "human computer." This book tells the story of the black women who knew math and were recruited to work as engineers for NASA in the 1940s but were not allowed to work alongside or eat with white workers or receive the same services.
The work of these NASA women helped the United States put men into space and bring them back safely. This story was also told in other books and in the recent film "Hidden Figures."
Harris has persisted in writing black women into history in her teaching and lecturing and in other books, including "Black Feminist Politics from Kennedy to Obama," and she has co-authored "Sexism and Race (Being Female in America)," among many other publications.
Saru Jayaraman (1975-)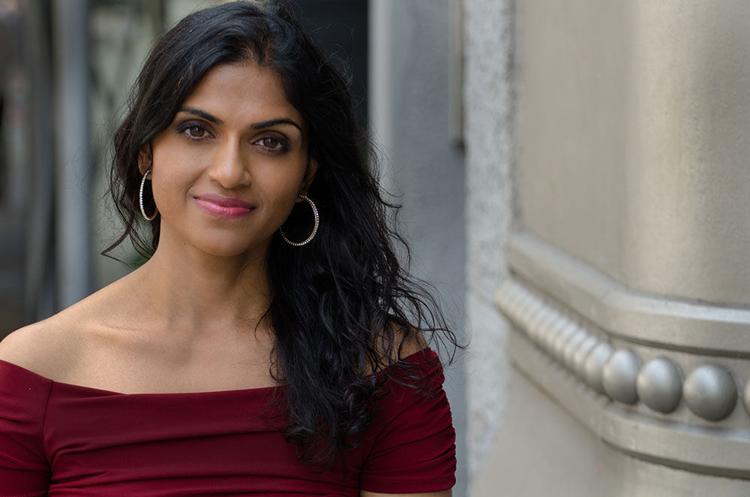 After the 9/11 terrorist attacks, attorney Saru Jayaraman organized displaced World Trade Center workers and late co-founded Restaurant Opportunities Centers United, which assists restaurant workers in mobilizing.
Today, ROC has more than 25,000 worker members, 200 employer partners and several thousand consumer members in a dozen states.
The federal minimum wage for tipped workers remains only $2.13 per hour. Jayaraman encourages progress through policy changes, working with employers and consumers for increased wages, improved working conditions, workplace justice campaigns and cooperatively owned restaurants.
She also is director of the Food Labor Research Center at the University of California, Berkeley, which is the first food and labor academic research center in our nation. She is a leader in the One Fair Wage campaign, which seeks to end the two-tiered minimum-wage system. Seven states have one minimum wage, and ROC research indicates that these seven states are doing better than the other 43 that have lower wages for tipped workers. ROC is working to advance policy changes in those other states to match the success of the first seven.
ROC provides comprehensive data about the U.S. restaurant industry. The median wage for restaurant workers is $8.89, and half of the workers live below the federal poverty line for a family of three, and nine out of 10 restaurant workers lack paid sick leave.
ROC findings have detailed pervasive wage theft, racial segregation and discrimination, and gender inequity. Ninety percent of women working for tips report unwanted sexual comments or behavior on the job.
Cristina Jimenez (1984-)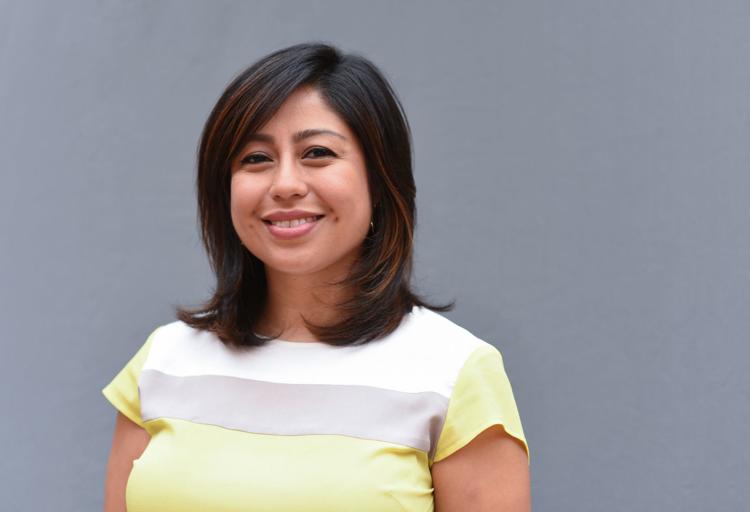 Cristina Jimenez is a leader in the youth-led immigrant-rights movement and one of the creators of the Deferred Action for Childhood Arrivals program. This program, better known as DACA, allows young people who came to the United States as undocumented children the chance to obtain work permits and an education, and also protects them from deportation, provided they have no criminal record. The majority of economists and experts agree that DACA benefits the economy and has no adverse affect on the native population.
Jimenez is from Ecuador and was brought here by her family at age 13. She has attended high school and college, and was named by Forbes magazine as one of the 2014's "30 Under 30 in Law and Policy," and by the Chronicle of Philanthropy as one of the "40 under 40 Young Leaders Who are Solving Problems of Today and Tomorrow." She holds a master's degree in public administration and public policy and a bachelor's degree in political science. In 2017, her intelligence and hard work were rewarded by her receiving a MacArthur Foundation Fellowship "Genius Grant."
As the executive director and co-founder of United We Dream, the largest youth-led organization in the county, she has helped it grow to a powerful network of 55 affiliates in 26 states with more than 400,000 members. She asks our nation to seriously consider the history of immigration here and to get to know immigrants in their community.
Billie Jean King (1943-)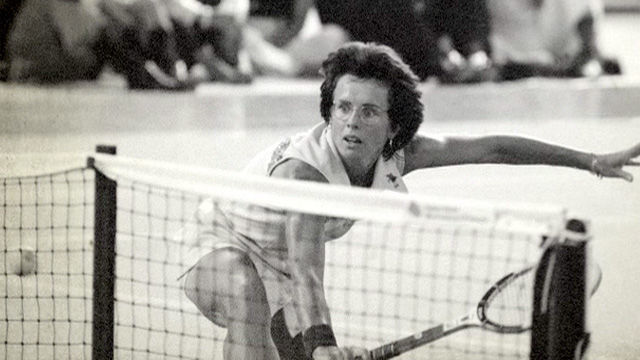 A 2017 film, starring Emma Stone and Steve Carrell titled "The Battle of the Sexes," introduced new generations to one of the most famous sporting events in American history: the 1973 tennis match between Billie Jean King and Bobby Riggs.
Televised live from the Astrodome in Houston, Texas, the match helped break down barriers both on and off the court, and it was a turning point for women in athletics. King dedicated her life to proving that skill is not dependent on gender. Before the match, King had dominated tennis with 39 Grand Slam titles (12 in singles, 16 in doubles, and 11 in mixed-doubles) and 20 championships at Wimbledon.
Through the efforts of King, women's tennis was turned into a major professional sport. She became so furious at the wage gap between what male tennis players and female tennis players received in award money that she became the leader in the drive for equal prize money and equal treatment of female athletes. In 1971, she became the first female athlete in any sport to earn more than $100,000 in a single season. She helped establish the Virginia Slims Tour, founded the Women's Sports Foundation and was a co-founder of WorldTeamTennis. She promotes equal athletic opportunity in boys and girls and has been inducted into the National Women's Hall of Fame in Seneca, N.Y.
Marty Langelan (1951-)

Marty Langelan has been an activist her whole life, and she committed her first act of feminist civil disobedience 60 years ago when she organized 30 second-grade classmates into action in order to stop a teacher who was humiliating a child. Today she is known as a prominent leader in a worldwide effort to end harassment and gender-based violence. She is past president of the Washington, D.C., Rape Crisis Center and is author of the book "Back Off: How to Confront and Stop Sexual Harassment." She has been a pioneer in feminist self-defense and bystander tactics, and her anti-harassment programs are used worldwide. Langelan has taught thousands of people how to interrupt and stop racist behavior, take back jobs and neighborhoods from harassers, and stop sexual predators. Langelan has been the developer of the Direct Action Toolkit, which features more than 100 practical ways to stop the people who harass. Including real-life stories from women who have stopped harassers, her strategies are being used in industries and in education. Recent advice has included ways to help children stop bullies and ways to help cities deal with white-supremacists.
Lilly Ledbetter (1938-)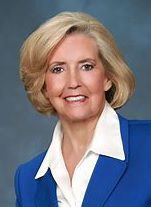 Lilly Ledbetter was the plaintiff in the U.S. employment discrimination case, Ledbetter v. Goodyear Tire & Rubber Co. During her career at Goodyear, she was an overnight supervisor for nearly two decades. She suffered gender discrimination and sexual harassment on a day-to-day basis and was once told sexual favors would give her better evaluations. Shortly before she was to retire in 1998, an anonymous co-worker slipped a note into her work mailbox comparing her pay to that of three male co-workers with the same job.
After filing a complaint with the Equal Employment Opportunity Commission, she was demoted to a job of lifting heavy tires. She sued Goodyear, and a jury awarded her a financial settlement. However, the Supreme Court voted 5-4 against this decision, saying she did not file the complaint within 180 days of the first discriminatory paycheck, even though workers' salaries were confidential and she had no way of knowing what male counterparts were paid. In 2009, Congress passed and President Barack Obama signed into law the Lilly Ledbetter Fair Pay Act, which loosens the timeline requirements for filing against discriminatory paychecks. Ledbetter did not receive compensation from Goodyear. She has said: "When we lose 23 cents every hour, every day, every paycheck, every job, over our entire lives, what we lost can't be measured in dollars."
Michelle Obama (1964-)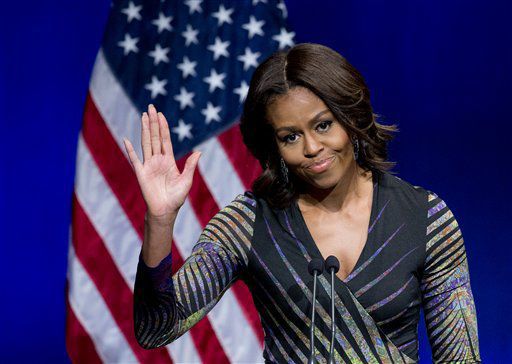 In addition to promoting support for U.S. military families, fighting childhood obesity and encouraging voluntary community service, another program that former first lady Michelle Obama championed was Let Girls Learn.
This federal initiative — implemented by the Agency for International Development and the Peace Corps — was founded to help adolescent girls get a quality education. It's estimated that 98 million girls worldwide are not in school. Built on years of USAID, the belief in Let Girls Learn is that if you educate girls and women, raise them out of poverty and let them gain knowledge and confidence, they will raise healthier families, and they will help build and improve their communities.
Obama spoke up for Let Girls Learn around the world and, through new and pledged funds, investments of more than $600 million supported girls in school in 15 countries across Africa, Asia, Latin America and the Middle East. In a 2016 Washington, D.C., event to honor leaders in Let Girls Learn, Obama said: "Girls know that education is their only path to self-sufficiency. It is their only chance to shape their own fate rather than have the limits of their lives dictated to them by others."
Pat Maginnis (1928-)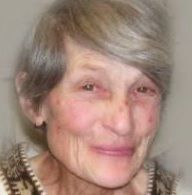 Pat Maginnis began her fight for reproductive freedom while serving in an Army hospital in Panama, where she witnessed the horrible treatment of pregnant women. When she returned stateside in 1959, she worked for every woman's right to a safe and legal abortion.
She was joined with others on an education campaign to distribute literature to libraries, family-planning centers and individuals. She created symposiums for medical and legal professionals, and ran a free post-abortion clinic. She joined others in conducting contraception classes around the country.
After the 1973 Roe v. Wade Supreme Court ruling that legalized abortion nationwide, she remained active in protecting women's reproductive rights and also working in animal welfare. She is a political cartoonist and painter, and was honored in 2015 with a retrospective exhibition of her selected works.
Arlene B. Mayerson (1951-)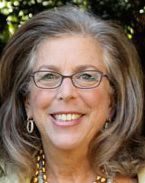 For more than 35 years, Arlene Mayerson has been a leading legal voice for disability rights. She helped draft and negotiate the Americans with Disabilities Act, she litigated precedent-setting disability rights cases, and she has taught disability law. In addition, she helped litigate the inclusion of public school children with disabilities in general education classrooms as well as the recent Netflix decision that ensures 100 percent closed-captioning in Netflix's on-demand streaming content. While this has a major impact on online entertainment, the settlement also increases public access to education, health care, public benefits and other services and technology that is delivered through streaming video. Mayerson is a key adviser to both Congress and the disability community, and is one of the nation's leading experts on disability law.
The Rev. Pauli Murray (1910-1985)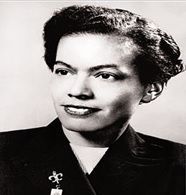 Pauli Murray led a remarkable life for its range and its influence. She is not known by many white Americans, but she was an architect for two of the most important social justice movements of the 20th century, the civil rights movement and the fight for equal protection for women.
She faced discrimination throughout her life for her race and for her gender. Despite being initially denied admission to law school because of her race, she finished first in her class at Howard Law School and was the first African-American to receive a law doctorate from Yale.
In addition to being an activist, she was also a lawyer, an Episcopal priest and an author. Along with Betty Freidan, Murray co-founded the National Organization for Women. She participated in many sit-ins and protests and, 15 years before Rosa Parks, she was arrested for sitting in the whites-only section of a Virginia bus. She invented the term "Jane Crow" to refer to the discrimination faced by African-American women, and she was critical of the sexism in the civil rights movement. The papers she wrote as a law school student were used a decade later in the landmark Brown vs. Board of Education Case in 1955.
Pauli Murray said: "What is often called exceptional ability is nothing more than persistent endeavor," and "True community is based upon equality, mutuality and reciprocity. It affirms the richness of individual diversity as well as the common human ties that bind us together."
Dr. Kate Pelham Newcomb (1886-1956)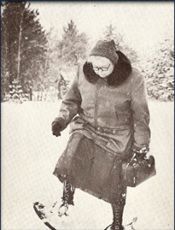 Dr. Kate Pelham Newcomb was born in Kansas, and three years later her mother died in childbirth. This early tragedy may have been what interested Newcomb in obstetrics later in life.
In the early 20th century, the people in northern Wisconsin did not have easy access to medical care. There were few roads and, in wintertime, many of them were not passable. This was before Newcomb arrived. She studied medicine at the University of Buffalo and for a while practiced medicine in Manhattan before she delivered the first of what it was estimated were 4,000 babies in her lifetime. She then began an internship in Detroit where she met and married her husband, Bill. When Bill got sick, a doctor prescribed a northern climate for his health, and they moved to Boulder Junction, Wis., in 1922. They lost their first child to an incapable physician. That and dealing with her sick husband caused Newcomb to stop practicing medicine.
In 1931, another physician learned of Newcomb's medical training and criticized her for no longer practicing. He asked for her help with treating a patient he couldn't get to because of a blizzard. The woman lived eight miles from Newcomb's home and had severe pneumonia. Newcomb grabbed her medical bag and got to the woman's house. Many days she drove 100 miles, and she logged many more miles on snowshoes or in a canoe. She focused on helping women safely deliver babies and earned the nickname "Angel on Snowshoes." There is a museum honoring her in Woodruff, Wis.
Elizabeth Peratrovich (1911-1958)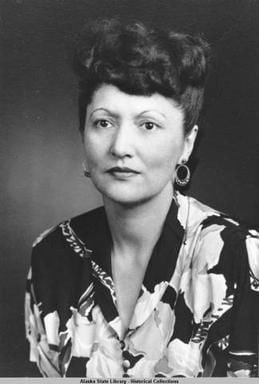 Growing up in an Alaskan village, Elizabeth Peratrovich became an orphan at an early age, and when she was married, she and her husband decided to move to Juneau with their three children to find more opportunities for improved lives. Once there, they were shocked to see the levels of discrimination in the city. In the 1940s, Juneau had segregated neighborhoods and schools, and Peratrovich and her family saw signs in stores and public facilities reading, "No dogs or natives allowed." It was difficult for Alaska natives to get decent jobs. Peratrovich refused to tolerate second-class treatment, and she petitioned the territorial governor to end the practice, but the territorial legislature refused to pass the law in 1943. In 1945, the legislation came up again, and Peratrovich was the last to testify. After telling stories about the hardships experienced by her children and her community due to discrimination, the legislation passed. This law was the first of its kind in the United States and was passed 19 years before Congress passed the Civil Rights Act of 1964. In Alaska, Feb. 16 is proclaimed as Elizabeth Peratrovich Day. She was a leader of the Alaska Native Sisterhood and a civil rights leader ahead of her time.
Eleanor Roosevelt (1884-1962)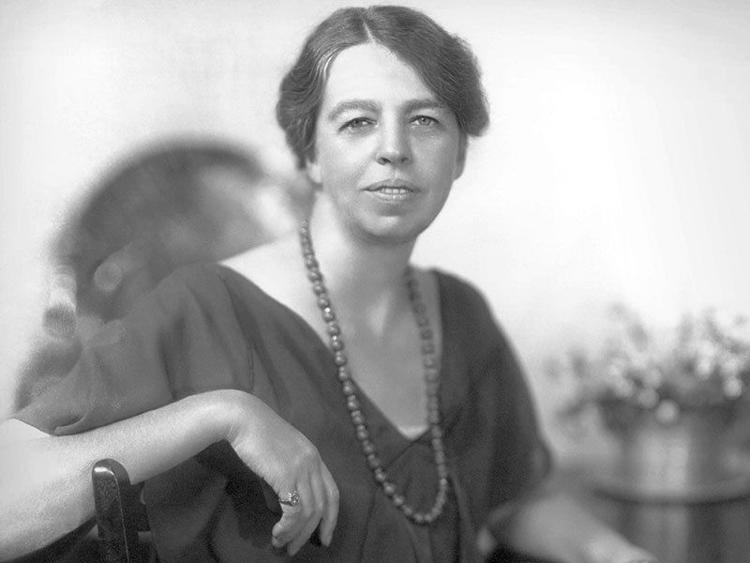 She was the first first lady to take on more responsibilities than hosting and entertaining in the White House. And before she was even in that role, Eleanor Roosevelt already was very much involved in women's issues, working with the International Congress of Working Women and the Women's Trade Union League.
For 27 years — from 1935-1962 — she wrote a newspaper column titled "My Day," with topics including women's work, equality and rights before the word "feminism" was used. After her tenure as first lady, she was appointed the first U.S. delegate to the United Nations, and she served as first chair of the U.N. Commission on Human Rights.
She considered one of her biggest achievements her work on drafting the Universal Declaration of Human Rights approved by the U.N. General Assembly in 1948. The declaration was in response to the horrors of World War II, and many people said Roosevelt's perseverance was a major force in ensuring its passage.
Loretta J. Ross (1953-)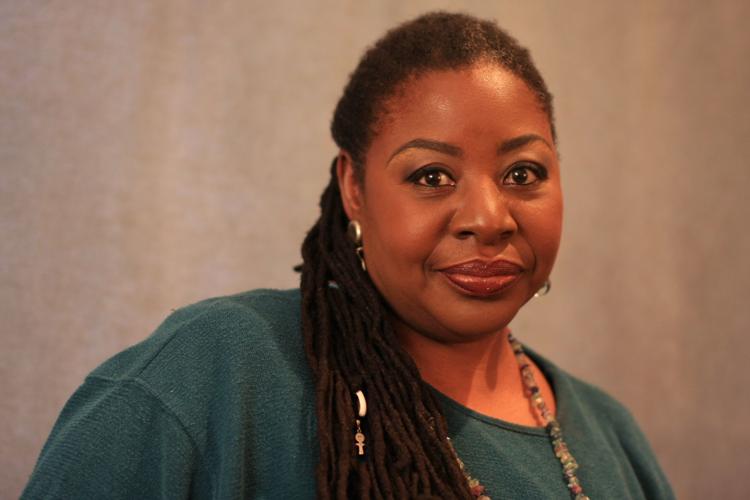 Loretta Ross is an expert on women's issues, hate groups, racism and intolerance, human rights and violence against women. She is the visiting associate professor at Hampshire College in the Women's Studies Department. Ross is a rape survivor, forced to raise a child born of incest, and is also a survivor of sterilization abuse. Nevertheless, she has persisted and worked to use her experiences and her education to help others. She has thrived despite severe traumas that often disproportionately affect poor women of color. Ross is a graduate of Agnes Scott College, where she earned a degree in women's studies and has been the national program director of the National Black Women's Health Project. She also was the program research director at the Center for the Democratic Renewal/National Anti-Klan Network, where she led projects researching hate groups and working against bigotry.
Angelica Salas (1972-)
Angelica Salas (1972-)

Angelica Salas is executive director of the Coalition for Humane Immigrant Rights in Los Angeles. She is a powerful voice, an accomplished leader and a chief strategist for immigrant rights.
Salas has worked at local, state and national levels, building coalitions among faith groups, unions and students to give voice to the lives and experiences of immigrants.
She views her job as "telling stories" and knows firsthand of the immigrant experience. Helping California become a pro-immigrant state, she won in-state tuition and financial aid for undocumented students; she established day labor job centers; and she created a coalition of social service providers into a group that gives immigrants power to advocate for themselves. Many of her strategies and plans are being copied in other states.
She challenged President Barack Obama's assertion that the United States was only deporting criminals and emphasized the hard-working families that were irreparably broken by harsh policies.
Linda Spoonster Schwartz (1944-)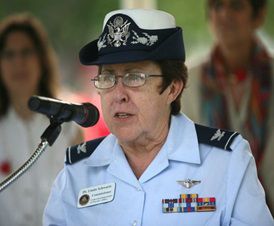 Linda Spoonster Schwartz has been an Air Force nurse, veterans advocate and a strong public servant. She has helped countless veterans and has testified many times before Congress about women veterans' issues. She has fought for veterans' suicide prevention and for survivors of military sexual trauma.
In 1967, Schwartz joined the Air Force after she saw pictures in Life magazine of soldiers fighting in Vietnam. After 16 years of military service as a nurse, her nursing career ended after she was injured in 1983. During a training mission off the coast of Virginia, while 30,000 feet in the air, the hatch blew off the aircraft in which she was riding, and she suffered a blast concussion.
It took Schwartz three years to wade through the bureaucracy of the Department of Veteran Affairs in the 1980s in order to get care and benefits. At first, the Air Force said her slowness and inability to remember her phone number were caused by a car crash she was in at age 6. Nevertheless, she persisted and earned a master's degree from Yale and a doctorate in public health from Yale School of Medicine.
She has served as Connecticut commissioner of Veterans Affairs, and she was appointed by President Barack Obama as assistant secretary of veterans affairs for policy and planning. Schwartz is proud of her work that created the Vietnam Women's Memorial, which was dedicated in 1993. The foundation of the Vietnam Women's Memorial seeks to recognize all women, both military and civilian, who served in Vietnam. She is the only woman ever elected president of the National Association of Veterans Affairs.
Time magazine's 2017 People of the Year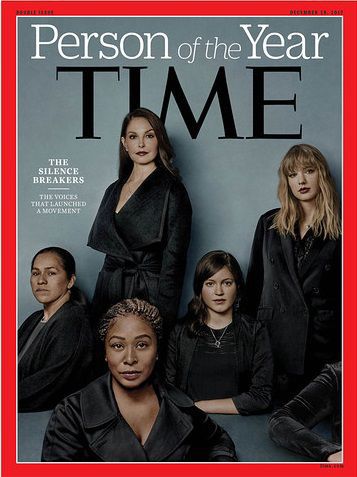 Recognizing the people, mostly women, who created a worldwide conversation about sexual harassment and assault, Time magazine chose silence breakers and the #MeTooMovement as the publication's 2017 People of the Year.
Pictured on the cover are five women: actress Ashley Judd, who accused Hollywood movie producer Harvey Weinstein of sexual assault; Adama Iwu, a corporate lobbyist from California; pop star Taylor Swift; engineer Susan Fowler; and a fifth woman, who wished to be unnamed and is a strawberry picker who was harassed by a man who threatened both her and her children. While Time reported it was individual acts of courage that brought about this revolution, it also said that technology and social media brought consequences for the actions of abusive men in power in many industries.
The hashtag #MeToo was created a decade ago by activist Tarana Burke, but actress Alyssa Milano increased its usage by tweeting to her followers asking them to reply #MeToo if they also had suffered sexual harassment or assault. By the time she woke up the next morning, about 30,000 people had replied with #MeToo. Social media, strength in numbers and technology had combined to bring change, criminal charges and a new perspective to the issue of discrimination against women in the workforce.
Malala Yousafzai (1997-)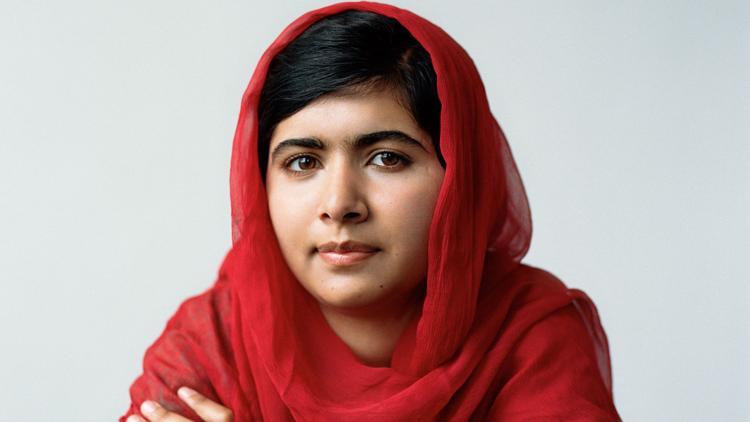 An inspiration to millions, and an internationally known human-rights advocate, Malala Yousafzai had a happy and peaceful childhood in Pakistan. Her father was a teacher and told her she could learn anything she wanted and grow up to be anything she wanted. She learned three languages in her early years and loved to attend school. But when she was 10, the Taliban took over the region in which she lived. The Taliban did not want girls to be educated, but Yousafzai persisted and spoke out, even blogging for the BBC under a pseudonym about life under Taliban rule. In 2012, the Taliban boarded the school bus she was on, asked for Yousafzai and a Taliban teenager shot her in the head. The shooting left her in critical condition. Nine months and several surgeries later, she spoke to the United Nations and was the youngest person ever to receive the Nobel Peace Prize. Her bestselling book is "I Am Malala," and a movie about her is titled "He Named Me Malala." She continues her education in Europe, and she is a constant and vocal advocate for the education of girls and women. Her foundation for education rights for women and children is The Malala Fund. Yousafzai says: "The extremists were, and are, afraid of books and pens. The power of education frightens them. They are afraid of women. Let us pick up our books and pens. They are our most powerful weapons."
Emma Watson (1990-)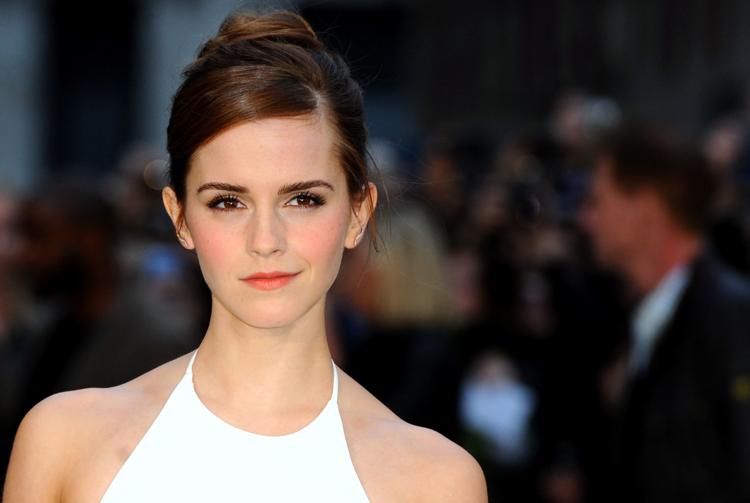 British actor and activist Emma Watson is best known for starring as Hermione Granger, a beloved character in the successful Harry Potter film series. She also is known for being an activist devoted to women's equality and social justice. After she delivered a moving speech in front of the United Nations in 2014, she became more identified as an activist. The address she gave was part of the U.N. Women Campaign's HeForSHE initiative for gender equality. She was appointed a U.N. Women Ambassador for Goodwill, and she reminds us that the cause for women's equality can be joined by men, too, She tries to refresh the concept of feminism and said: "We want to end gender inequality, and to do this, we need everyone to be involved."
Oprah Winfrey (1954-)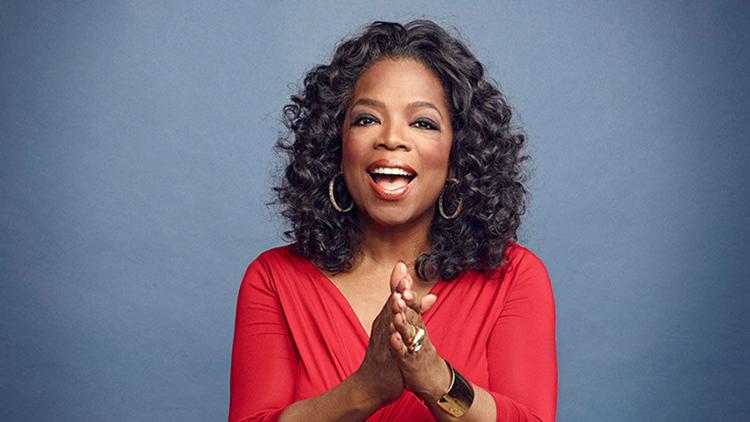 Oprah Winfrey was born in rural Mississippi and is best known for hosting a popular TV talk show from 1986 to 2011, which had an audience of 10 million. She has been a film actress and a media giant who created the Oprah Winfrey Network.
But her philanthropy also has addressed discrimination against girls, and in 2017 she founded the Oprah Winfrey Leadership Academy in South Africa. This college-preparatory boarding school for girls in grades 8 to 12 draws students from impoverished and rural communities in South Africa and works to give them both the educational and emotional tools to succeed. Their upbringing has been in a patriarchal society where they learned that girls don't matter as much as boys, and many of them have lost family members to AIDS or other diseases. Before arriving at the academy, many of the girls do not even know what college is. Currently with 380 students, the academy prepares girls for careers in medicine, public service and architecture.
Winfrey's advice: "Always take a stand for yourself, your values. You're defined by what you stand for."