ETTRICK — UW-La Crosse senior Hannah Beilke made some history on Saturday.
Beilke, an Amherst Junction, Wis., native, became the first Eagles women's cross country runner to win Saturday's Jim Drews/Tori Neubauer Invitational since 2005.
Beilke's winning time was 21 minutes, 41 seconds at the Ettrick Golf Club. Iowa Central Community College freshman Winrose Chesang was the runner-up, as she finished 21 seconds behind Beilke. The Tritons won the team title with 49 points.
UW-L finished third in the team standings with 86 points. Sadie Kroll was fourth (22:09) and senior Annie Brekken was 19th (23:01).
The Eagles men's cross country team finished third, too, with 73 points. Eagles senior Thomas Schultz was the runner-up by crossing the finish line in 24:58. The winner was Iowa Central's Ezekiel Kipchirchir, and he finished 2 seconds ahead of Schultz.
VOLLEYBALL Grand View Tournament Viterbo 3, Rocky Mountain College 1 DES MOINES — The V-Hawks (22-5) finished the Grand View Tournament with two wins and a loss after recording a 25-23, 24-26, 27-25, 25-17 win against No. 7 Rocky Mountain College.
The No. 4 V-Hawks recorded 72 kills compared to the Bears' 48. Aubrey Aspen led the attack with 18 kills as Siera Skow (14), Miah Grant (13) and Lydia Xu (12) also finished with double figures. Chloe Jackscht helped boost the offensive success with 41 assists as Lauryn Sobasky had 25.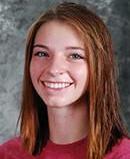 Rachel Frankowski led Viterbo's defense with 33 digs.
WOMEN'S SOCCER WIAC UW-La Crosse 2, UW-River Falls 0 RIVER FALLS, Wis. — The Eagles (11-2-1, 4-0) extended their win streak to 10 as they shut out UW-River Falls (9-5-1, 2-2) to remain undefeated in conference play.
Both goals were scored in the second half with the first coming from Delaney Harnell in the 69th minute, which was her first of the season. Kaitlyn Villars netted the next goal, which came in the 87th minute.
The Eagles recorded 40 shots — 20 in each half — compared to UW-River Falls' one, which was saved by goalie Lily Brock.
CROSS COUNTRY Wisconsin Private College Championship GREEN LAKE, Wis. — Viterbo senior Jorge Pichardo finished third with a time of 26 minutes, 43.20 seconds to help lead the V-Hawks to a sixth-place finish in the 10-team championship. Viterbo finished with 135 points as Carroll came out on top with 37.
David Alvarado (28:18.66) finished 20th overall and second for Viterbo while teammate Declan Kipp (29:02.75) came in next for a 32nd-place finish.