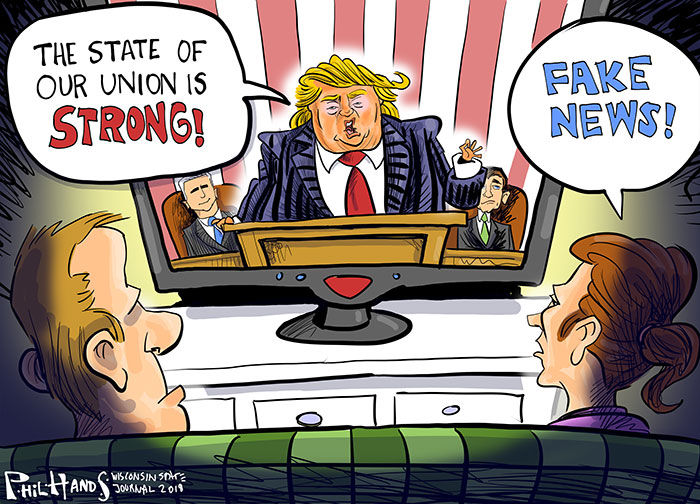 As featured on
Under President Donald Trump, it seems our nation is more divided than ever. Nonetheless the president will probably insist the state or our union is "strong."
A collection of recent cartoons from the desk of Wisconsin State Journal editorial cartoonis…
Check out more cartoons from Phil Hands
Thanks for reading. Subscribe or log in to continue.