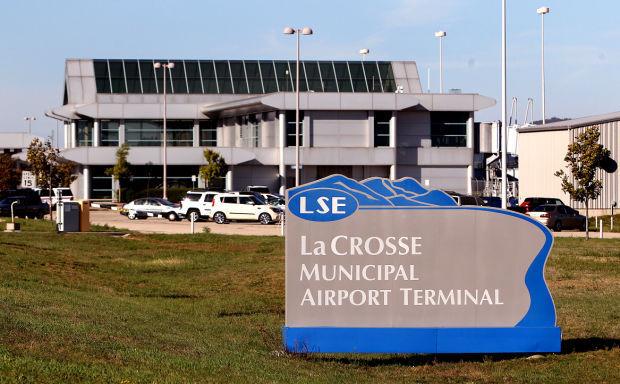 At least 40 wells that provide drinking water for residents on a North Side island in La Crosse were found to be contaminated with PFAS that are above recommended standards.
The findings come after the city and its partners tested more than 100 private wells downstream from the La Crosse Regional Airport, where levels of PFAS were originally found several years ago.
"When the city was first finding out that we had PFAS levels," said outgoing La Crosse Mayor Tim Kabat, "there were no standards in place, or very limited information about PFAS at that time, and the amount of information, what we're learning is evolving very rapidly."
PFAS, or perfluoroalkyl and polyfluoroalkyl substances, are a group of "forever chemicals," meaning they do not break down over time. The chemicals are believed to have originated from firefighting foam used during trainings and crashes at the airport.
Officials told community members at a public information session Tuesday night that it tested 109 wells between Oct. 21, 2020, and Jan. 5, 2021, where all but one well showed some amount of PFAS contamination.
Of those wells, 55 samples showed a level of contamination that is below the Department of Natural Resource's proposed standards of 20 parts per trillion — a small amount compared to that of an eye drop.
But at least 40 well samples showed levels above those standards, with 14 tests still waiting on results.
Nine of the 40 wells with above-standard contamination showed a concentration of 1,000 parts per trillion or more, with the highest level showing concentrations of around 3,200 parts per trillion — 160 times higher than the state's current standards.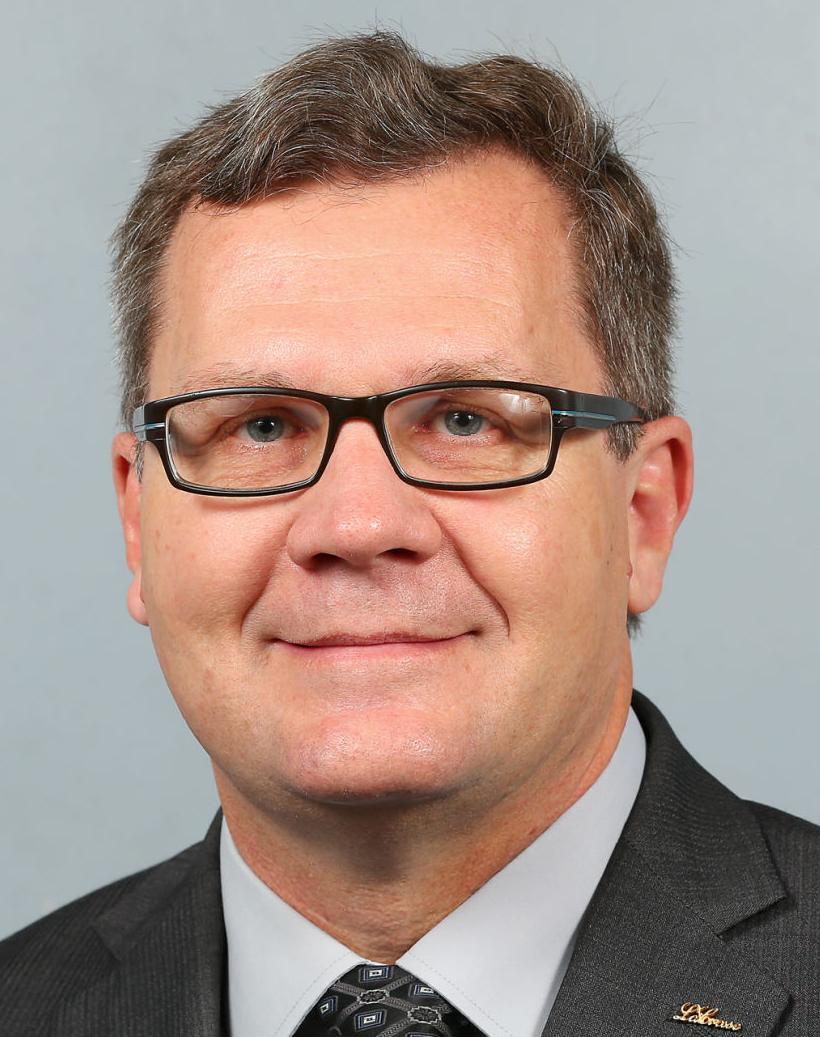 The first contamination on French Island, which is under the jurisdiction of the town of Campbell, was found in 2016, after federal and state officials required testing near the airport for PFAS as concerns mounted over the chemical's impacts from decades of using the foam.
In 2019, officials then urged municipalities to further investigate the pollution to see how far the contamination might have spread, prompting the city and its partners to offer free testing for around 130 wells last fall.
Around 20 wells identified in that initial round of testing did not respond or refused testing.
Investigations found that there were six locations at the airport where firefighting foam had been used. For years, federal regulations have required the use of the fire supressent containing the PFAS, and lawmakers are still working to find an alternative, with a deadline of later this year.
A groundwater study found that the pressure from Lake Onalaska on the north end of French Island moves groundwater southeast through the island, toward Airport Beach along the Black River, helping scientists better track the possible spread of the pollution.
Black River has been tested for PFAS in two spots, and levels were comparable to levels found elsewhere in the state, officials said, adding that the impact is "minimal, if any."
Maps of the contaminants from the six airport locations showed a similar spillage route as other PFAS contaminations, officials said, moving in a long, narrow route downstream, making officials confident that unless an unknown spill has occurred upstream, the spill is likely contained to the areas already tested.
Still, to ensure the understanding of the contamination is "boxed in," officials will now test an additional 50-some wells surrounding those already tested, to rule out unknown contamination.
But officials said they do not expect to find any outstanding levels of the chemicals in the next round of testing.
"If we get new information I'll be back at the city saying: 'We need more,'" said John Storlie with The OS Group, the city's environmental partners.
The city has now deployed $25,000 worth of five-gallon bottles of water to 36 homes on French Island from Culligan water supply — which has been sourced elsewhere in the state, filtered and has tested negative for PFAS.
Bottled water will continue to be supplied by the city until a long-term solution is found, Kabat said, and officials will look at possibly offering it to those who are not impacted by high levels of the contamination.
Health experts recommend that those whose wells were discovered to have above-standard levels of the chemical should not use their well water for ingestion purposes, including cooking, drinking water, brushing teeth, irrigating gardens and more.
Swimming and bathing in the contaminated water are OK so long as it's not ingested, officials said.
Standards and understanding of the impact of PFAS are still relatively new, officials emphasized, but a representative with the Wisconsin Department of Health Services clarified that the state's current standards are developed with the most vulnerable individuals in mind.
The state of Wisconsin's standards differ from other states, including neighboring Midwest states, and is lower than the U.S. Environmental Protection Agency's standard of 75 parts per trillion — showing the ever-evolving understanding of the substance.
Health risks from the exposure of PFAS in humans include increased cholesterol, decreased vaccine response, increased risk of thyroid disease, decreased fertility in women, increased blood pressure or preeclampsia in pregnant people, and slightly lowered infant birth weights.
The level of exposure is a combination of the concentration of the chemical in the water and the length of exposure over time, officials emphasized in response to concerns about even low-level exposure.
"While it's true that no level is without any risk, that's true of lots of things, right?," Storlie told community members. "There's no drive from my house to Kwik Trip that's without risk, and I don't mean to belittle by making that comparison, but everything we do in life carries risk."
There is currently no health monitoring plan recommended or established for those impacted on French Island, officials said, who instead urged the importance of interrupting the exposure immediately.
Once individuals stop consuming the contaminated water, the body will then metabolize traces of the chemicals in your body over a number of years, a slow process, experts said.
If a resident impacted by the contamination has a specific health concern, officials instead encouraged them to individually reach out to their doctor or the Wisconsin DHS.
What's next?
Community members impacted by the newly found pollution voiced concerns at Tuesday night's meeting, including worries about the still-developing understanding of health risks, property values and more.
Officials mapped out a list of long-term solutions for the island, including replacing private wells impacted, though experts were wary, concerned the "forever chemicals" could simply continue to contaminate any wells in its path.
"They are not only forever, sadly they are becoming ubiquitous. They're everywhere," said Storlie, painting a picture of the long-term impact the chemicals have.
Instead, The OS Group recommended moving impacted residents to a municipal water source, which has no signs of contamination, or installing a "whole-house" filtration system, that would filter PFAS and other contaminants out for all impacted wells before it reaches sinks.
Individual filtration systems that have the capability to filter out PFAS at the tap are also being considered.
It's still unclear who would foot the bill for any long-term solution, and discussions between the city of La Crosse and the town of Campbell are still needed.
The La Crosse Common Council will begin discussing the issue at its monthly meeting Thursday, starting with considering providing bottled water to more residents and next steps.
La Crosse is not a unique victim of this type of pollution, and other communities around the state and country are grappling with similar crises.
Kabat noted at Tuesday night's meeting that the city will be looking at possibly joining or launching a lawsuit against manufacturers of the fire fighting foam, an avenue other communities have considered and in some cases, found success in.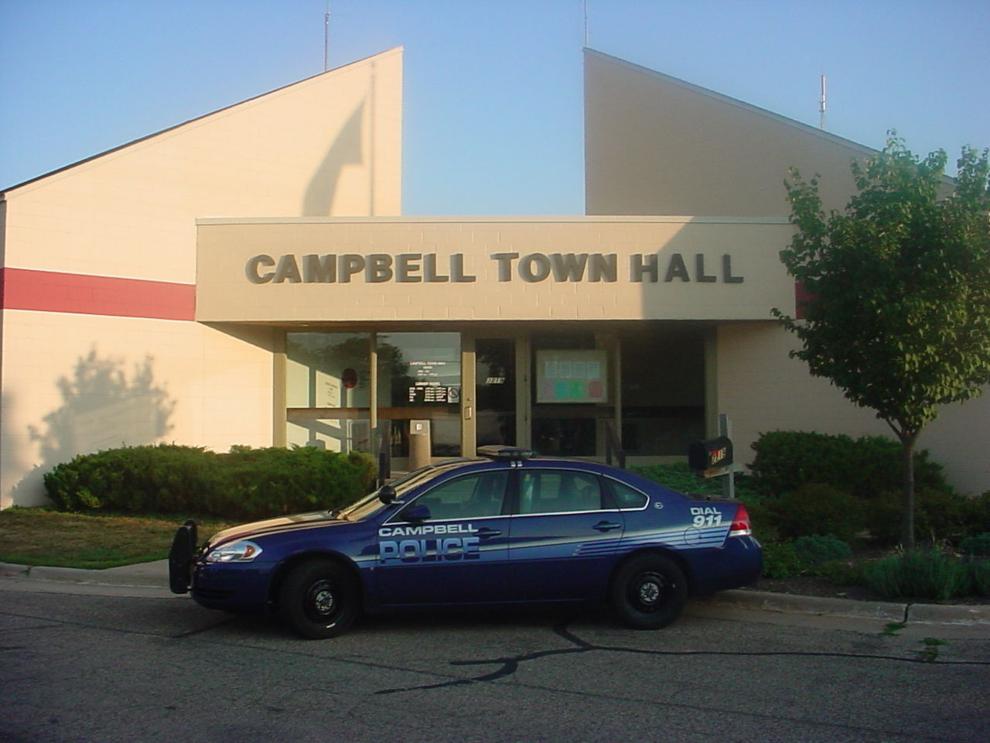 The next round of well sampling will be offered for residents in three locations: West of the original site, from Second Avenue West, to the west side of Third Avenue West, down to the interstate; south of the interstate, including the Days Inn Hotel and apartments along Campbell Court; and a small set of homes upstream of the found contamination.
In addition, a small set of already-tested wells will be re-tested to reaffirm results.
Residents who are in the next round of testing will begin receiving notification in the coming days and weeks.
This story has been updated to include more details and correct the direction of groundwater flow on French Island.
"When the city was first finding out that we had PFAS levels there were no standards in place, or very limited information about PFAS at that time, and the amount of information, what we're learning is evolving very rapidly."

Tim Kabat, outgoing La Crosse Mayor