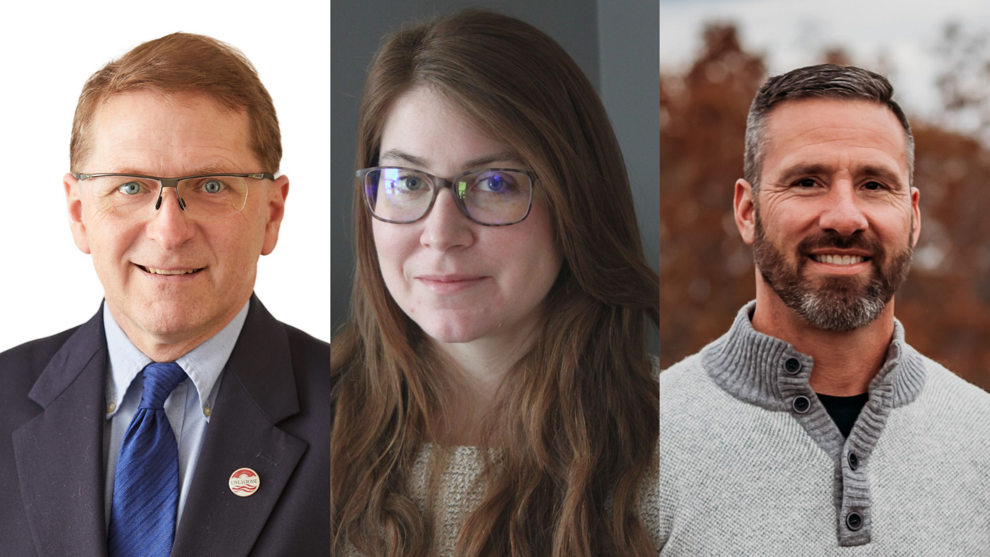 Three candidates, including one incumbent and the La Crosse assistant chief of police, have been elected to the La Crosse Board of Education.
Tuesday night's results showed Annie Baumann, a former librarian and area mom, capturing the most votes with 6,341 total tallies and 25% of the total vote.
"I am so honored to have received such overwhelming support on this election, and I am grateful for all who joined me in lifting up the public school issues that are so important to our community," Baumann told the Tribune.
"I am excited to join the board to advance these issues and to continue advocating for students, families, educators and all district staff," she said.
Helping to fill the three open seats are incumbent Brad Quarberg, who has served on the board since 2015, and La Crosse assistant chief of police Rob Abraham.
"I'm humbled and honored by the genuine support I received. We must remain vigilant in our continued work on equity and making schools accessible and welcoming to all. I look forward to continue working with many in the community in creating the partnerships we'll need to carry on our community's strong commitment to public education," Quarberg told the Tribune.
Quarberg received 18% of the vote with 4,518 tallies, and Abraham received 16% with 4,183 votes.
The two other candidates running for the spot weren't far behind, with both Kraig Brownell and Martha Linville receiving 15% each.
The three representatives will join a team of nine, and will take on a number of crucial issues that schools are currently facing including the pandemic, issues with equity and police in schools.
The campaign for school board was competitive, and not without controversy, after emails showed Abraham had advocated for teachers to receive pay cuts for hybrid learning amid the pandemic, which received backlash from education advocates and the board president.
Abraham's emails also included comments on the school's School Resource Officer program — which has gone through a number of transformations in the last months, most recently after officials abruptly decided not to renew the contract this summer in response to online harassment from the local police union towards a citizen.
Abraham embraced these ideas on the campaign trail, stating that addressing the learning gap caused by the pandemic is his number one priority, while also emphasizing the importance for school safety and improving aging facilities.
Officials have indicated that a state statute provides guidance on what limitations Abraham may or may not have on matters relating to the SRO program and similar issues.
"I'm humbled by your support and grateful for your trust as a new member of the school board," Abraham wrote on his campaign Facebook page Wednesday.
"Now the hard work begins. I want to start by having the school district find a way to evaluate what learning and social gaps exist after months of exclusive online learning and develop a plan to close those gaps. We'll need to continue the discussion on removing school resource officers from school buildings, but this time I will make sure that staff and student safety is part of it," he said.
Both Abraham and Baumann are parents with kids in the school district, which they emphasized on their campaigns would help them if elected.
Baumann was a strong advocate for inclusivity, and listed addressing the social and emotional toll, as well as learning disparities that the pandemic has brought on as a top priority.
Quarberg, who also works in communications at the University of Wisconsin-La Crosse, said he wants to continue the work the board has already achieved and implemented, including the strategic plan for educational equity.
Those leaving the board include Jeff Meyer and Keonte Turner, who in-turn made a bid for La Crosse Common Council Tuesday night but lost to incumbent Doug Happel.