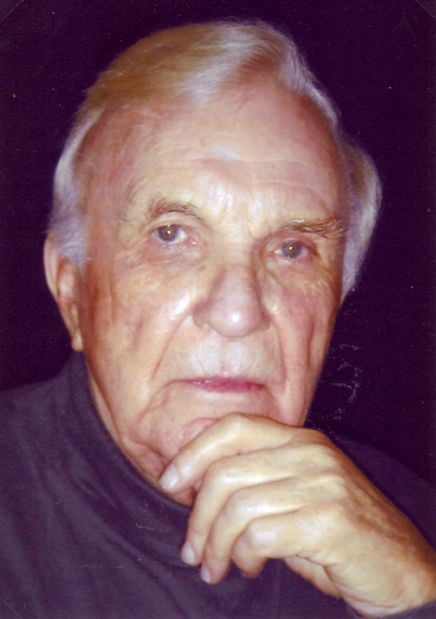 A life devoted to choral music took Frank Pooler around the world. But his heart was always in Onalaska, his birthplace and the place where he learned so many formative lessons in music and life.
Pooler died Saturday morning at his home in Los Alamitos, Calif. He was diagnosed in December with lung cancer, and by last week, it had spread so rapidly that further treatment was not an option, said his wife, Rhonda Sandberg Pooler.
Whether it was translating Norwegian composers' works into English, producing an award-winning recording in Australia, conducting choral workshops and choir performances or serving as mentor and musical director for The Carpenters, the chart-topping 1970s pop music duo, Pooler's world was music.
From 1959 on, he called California home, moving there to teach choral music and direct the University Choir at California State University, Long Beach, but Onalaska always had a special place in his heart.
In a final exit that was sheer poetry to Pooler's love for his hometown, the mortuary staffers respectfully encased his body in a white sheet with a beautiful purple covering.
The purple and white are Onalaska High School's colors. Pooler's cremated remains will be laid to rest in Onalaska's city cemetery in one of the two grave sites Pooler won many years ago in a poker game.
"He always said 'Nobody had a better upbringing than I did,'" Sandberg said. "That's one reason he wanted to be buried back there. ... He said his roots really drive everything he has done."
Pooler — known to many as "Mick" — was born March 29, 1926, to Frank Eugene and Florence (Mairich) Pooler. When he was 6, the girls next door convinced him to come with them to Sunday services at Norwegian Lutheran Church. "That's where I first got turned on to music," Pooler said in an interview in 2007, the year the church (now First Lutheran Church) named its choir room in his honor.
A year later, Pooler was in the inaugural class of inductees to Onalaska High School's Wall of Excellence.
Today, more than 500 choral compositions and arrangements bear Pooler's name, and his efforts to get Norwegian choral works translated into English were honored by Norway's King Olaf in 1984 with the St. Olaf Medal. And as choral director at Long Beach, he taught, mentored and nurtured countless students who went on to become musicians and teachers themselves.
He had many gifts beyond music. He was a formidable painter, sculptor and an engaging writer. Sandberg said one of his biggest gifts was his instinct for recognizing and nurturing artistic talent.
It was that instinct that told Pooler a young, very shy Richard Carpenter, who had come to a choir audition to play piano for someone else, would be a talented singer and should be in his choir. Pooler also pushed him to work on his composing.
He saw the same potential in Richard's sister, Karen, who was going to major in percussion before Pooler convinced her that her voice was her greater gift.
"In most choirs they wouldn't have even noticed her," Sandberg said.
Once he got Karen in the choir, Pooler pushed her to overcome her shyness, and years later she said Pooler was the only reason she could sing in public.
Pooler served as The Carpenters' musical director as they produced lush pop hits including "We've Only Just Begun," "(They Long to Be) Close to You," "For All We Know," "Rainy Days and Mondays," "Sing" and "Merry Christmas, Darling," to name just a few. Pooler wrote the lyrics for the Christmas song in 1946.
Plans for a memorial event for Pooler in Onalaska are still in the works.
Sandberg said a special tribute will be held this fall in the Long Beach university's performing arts center, which is named for The Carpenters. "We want to do it up right with lots of fun and humor, because that was so him."