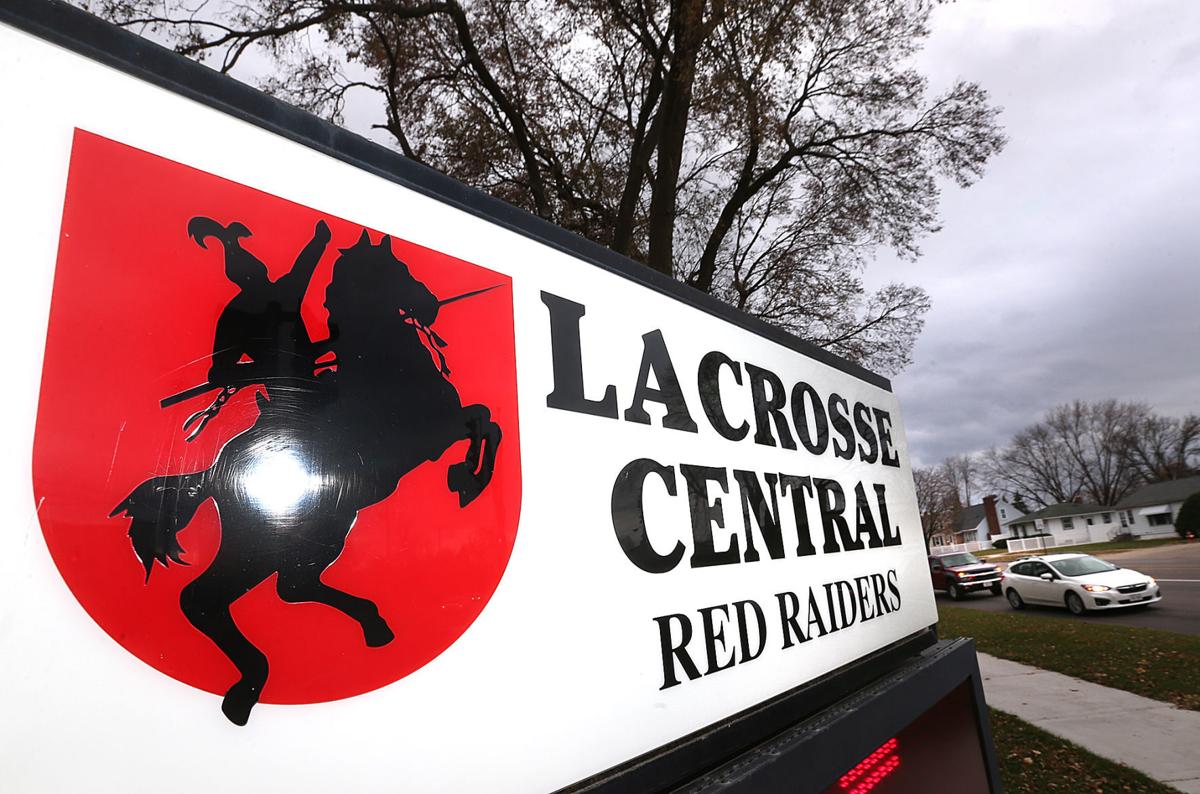 Central High School in La Crosse will retire its mascot and team name, the "Red Raiders," over cultural appropriation, the school district announced Monday.
The decision comes after years of conversations about the history and appropriateness of the name, officials said, a term originally derogatory towards Indigenous people, and comes amidst a national reckoning with system and institutionalized racism.
"The proud tradition of being a Central High School student, staff member or alumni isn't about a mascot, an image or a name, but it's rooted in excellence and life-long learning, and I want to move forward with that spirit," Central High School principal Troy McDonald said in a statement.
The "Red Raider" mascot originally featured a Native American in its logo and is rooted in a racist stereotype of Indigenous people, as historically the word "red" was often used in a derogatory generalization of skin tone or to refer to the bloody faces of Native Americans after white settlers would remove their scalps for trophies.
The high school changed its official logo in 1994 to a knight on horseback, though it kept the "Red Raider" name. Other schools have retired the same mascot and name, and many have changed from other derogatory and offensive titles related to Indigenous people, including locally. On the national stage, the most notable similar change came from the Washington NFL football team, which retired its long-controversial name earlier this year.
"I approve," said Dan Green, a member of the Ho-Chunk community and lecturer in the Department of Education Studies at the University of Wisconsin-La Crosse.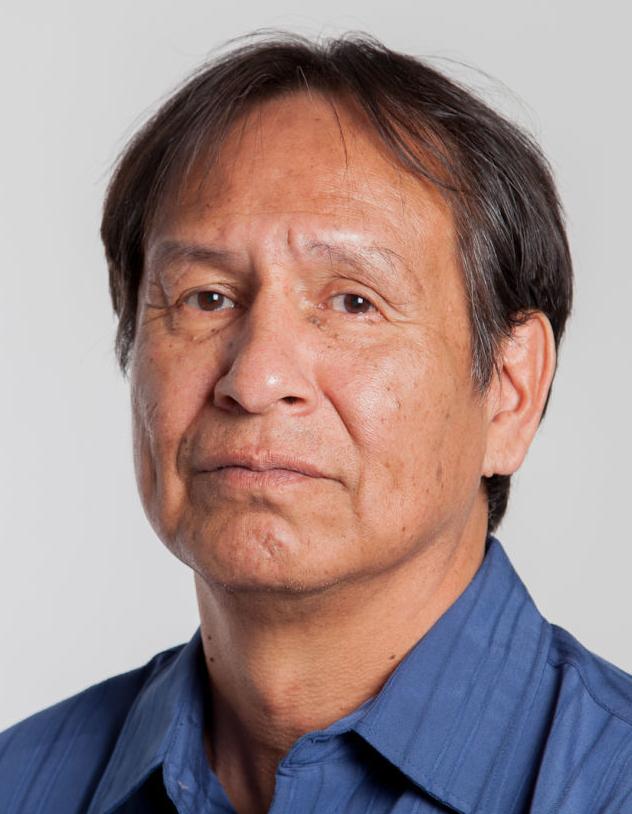 He said that too often, the depictions of Indigenous people is archaic. "It's drums and feathers, kind of savagery stuff," Green said, which can have severe psychological consequences for Native American children.
And although the logo changed from the offensive caricature of a Native American to the knight in the 90s, it didn't solve everything.
"We still know that when they said 'Red Raiders' they meant a savage Indian," Green said.
"All of this has taken a while. It took, what, 60 years to bring the Big Indian down? It's progress. It's slow, but it's progress," he said.
Generations of Central alumni react differently
Reaction to this change landed on different sides for different generations of Central High School alumni, and those who graduated several decades ago responded with more disappointment than graduates from just several years ago.
"It feels like it was a long time coming," said Adelina Yankova, a 2012 Central graduate who is now pursuing a Ph.D. in communications from Columbia University.
"I remember my time at Central fondly and nothing about that will change because the mascot is different. I'm happy students are taking a stand, from what I understand, and faculty and administration are willing to be flexible and adapt to the times," she said.
Yankova said that watching reactions from the community unfold on social media offered mixed reviews depending on age.
"It seems like folks who graduated several decades ago are upset, but the few comments I've seen from current students are in favor of the change and the people posting them have been willing to explain why the current student body feels the change is necessary," Yankova said.
When she was a student at Central, Yankova said there wasn't much discussion about the mascot, and that she herself didn't immediately realize the logo hadn't been a knight all along, the only remnant of the old image at the time on small patches on extra-small or extra-large band uniforms the school never replaced.
"But in those cases it was kind of referred to with a chuckle and a cringe, like, 'yikes, they were pretty racist back in the day,'" she said of coming to those realizations as a student.
Older alumni, though, think the change is too far, and their reactions were rooted in a sense of nostalgia for their alma mater.

"I was very disappointed," said Gary Padesky, a 1974 alum and current city of La Crosse Common Council member, who said he is resigning from the alumni association due to the decision, and will likely no longer support fundraisers or the school's extracurricular activities like basketball or show choir.
"They might as well change the name Central, too. I think a lot of the old alumni, there's no sense anymore of heritage or history. It's just, throw everything out," he said.
"I don't know what the school is anymore," Padesky said.
Padesky said that the change seemed to go too far, and that when the school changed its official logo to a knight in 1994 it seemed like enough to remove the ties to the offensive depiction of Indigenous people.
Still, he said that he and his classmates are still proud of the original mascot and use the "proud chief on his horse," at reunions.
"That was our logo at the time, and that will always be the logo," he said.
"Anything I say, the people are going to look at that I'm just an old white guy who doesn't understand things, and they can think that all they want," Padesky said.
"But I do understand one thing: that I went to high school at La Crosse Central. I loved Central, I loved my years at Central, I loved supporting Central. And now," Padesky said, "there's other things to do with my time, I guess."
This change comes just several weeks after the city of La Crosse removed a statue offensive to Indigenous people from Riverside Park, which was created by a Central High School art teacher.
It also comes after a summer of unrest in the country, with protests and new discussions beginning to ignite change, including in the School District of La Crosse, which is set to decide on the future of police in its schools later this month.
Padesky, who said the current school board has switched to a "narrow-minded" way of thinking, said this sweeping change is causing pain for older generations.
"It's just way too close to what just happened with a lot of the old art students at Central," Padesky said, "who had such a love for our old teacher, Mr. Zimmerhakl," the artist that created the Hiawatha statue in Riverside Park.
"So now we go from losing Hiawatha a few months ago, and now we lose our identity to the school with the name," Padesky said. "There's still a lot of emotional scars on that."
But others think the change is a sign of the times and an ever-learning community.
"With each year that passes and as the conversation about race became more prevalent and mainstream, the Red Raider mascot sat less and less well with me, so I'm happy to see the school making a change," Yankova said.
"But at the end of the day, it's not for me or about me. People in La Crosse have a lot of loyalty and spirit around our local high schools, which is great, but we shouldn't let that cloud our judgement or get in the way of positive change," she said.
Going forward, Central High School will work to remove all existing imagery of the now former mascot and team name, with plans to educate students in the process, and officials will present a new name and mascot to the school board in early January, officials said in a statement.
"I have no good mascot suggestions, though I'd hope it's something inclusive that honors the area students live in somehow. I hope it isn't generic, but I'm not sure what exactly that would mean," Yankova said. "I do hope that the administration keeps open lines of communication with the students throughout the process, I think that's the only group that they absolutely need to be listening to."
"And I hope the mascot has a good costume," she said with a smiley face emoji in a message to the Tribune. "The knight was very rarely trotted out in my four years there."
Attempts to reach a current Central High School student before print were unsuccessful.
This story was updated at 3:30 p.m. Monday to include reaction from the community.
1969-2019: A year-by-year look inside La Crosse area schools
1969: La Crosse Longfellow Junior High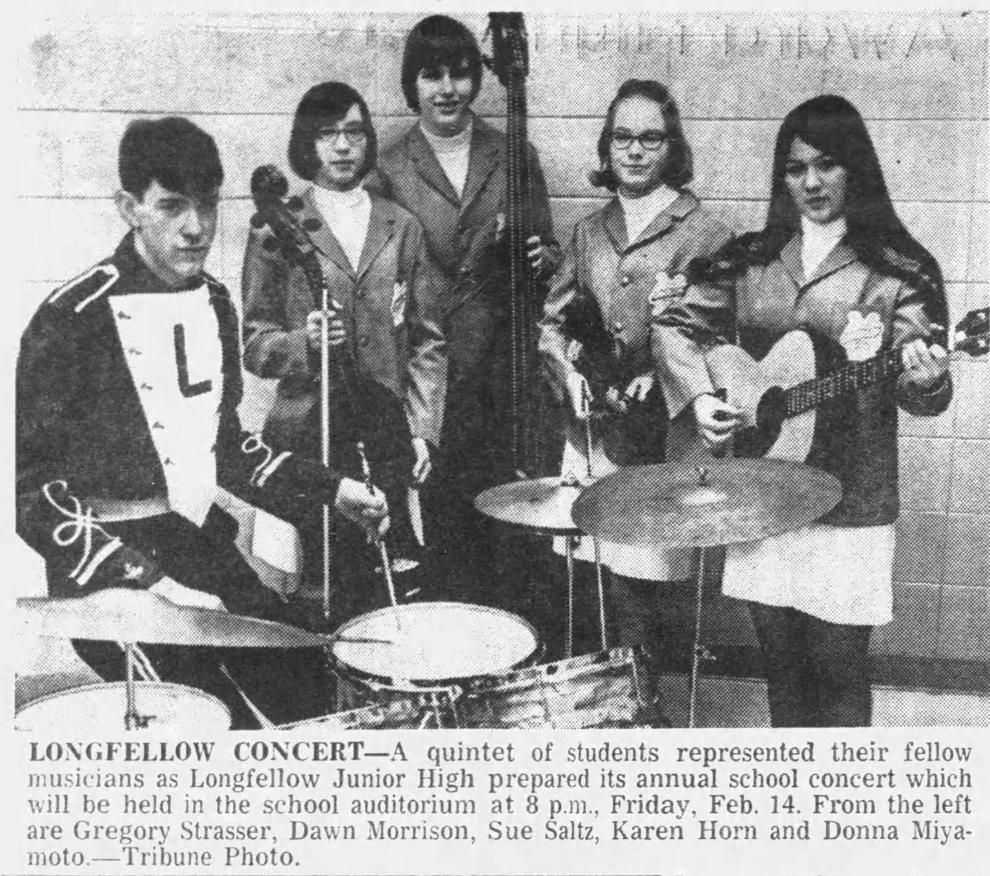 1970: La Crosse Central High School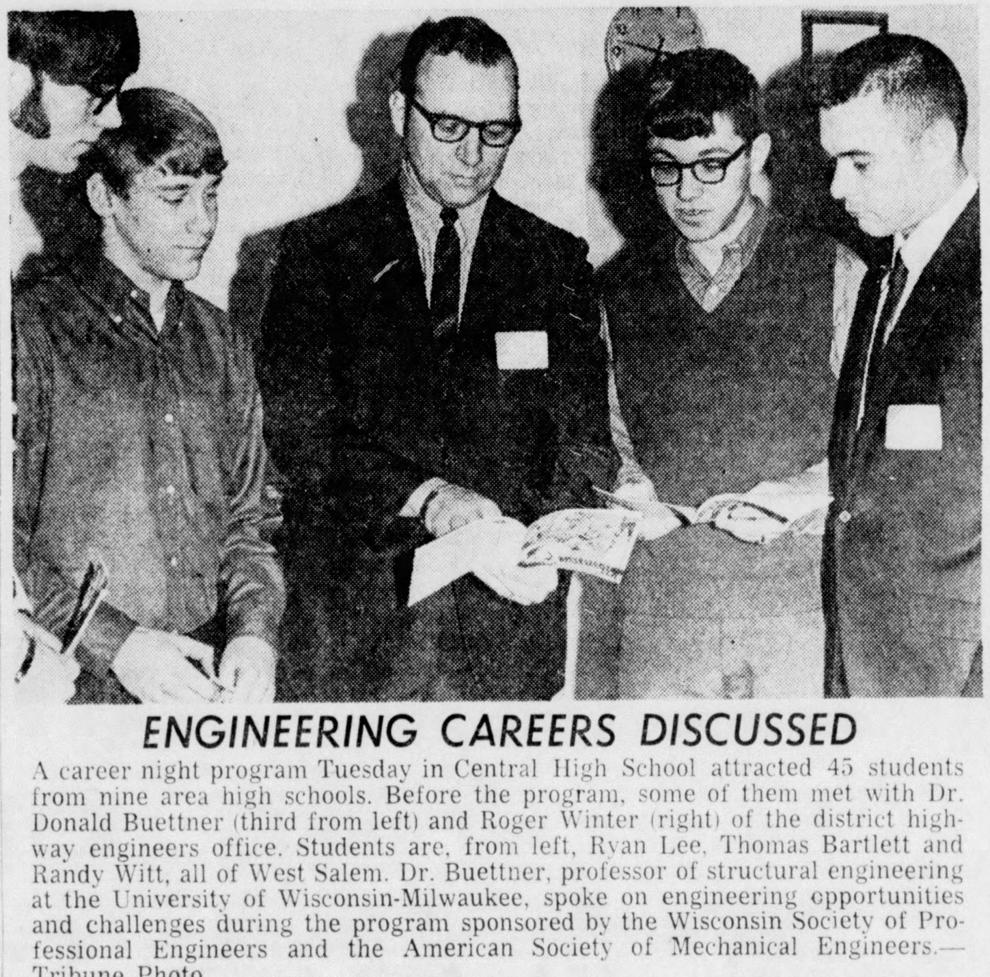 1971: Jefferson Elementary School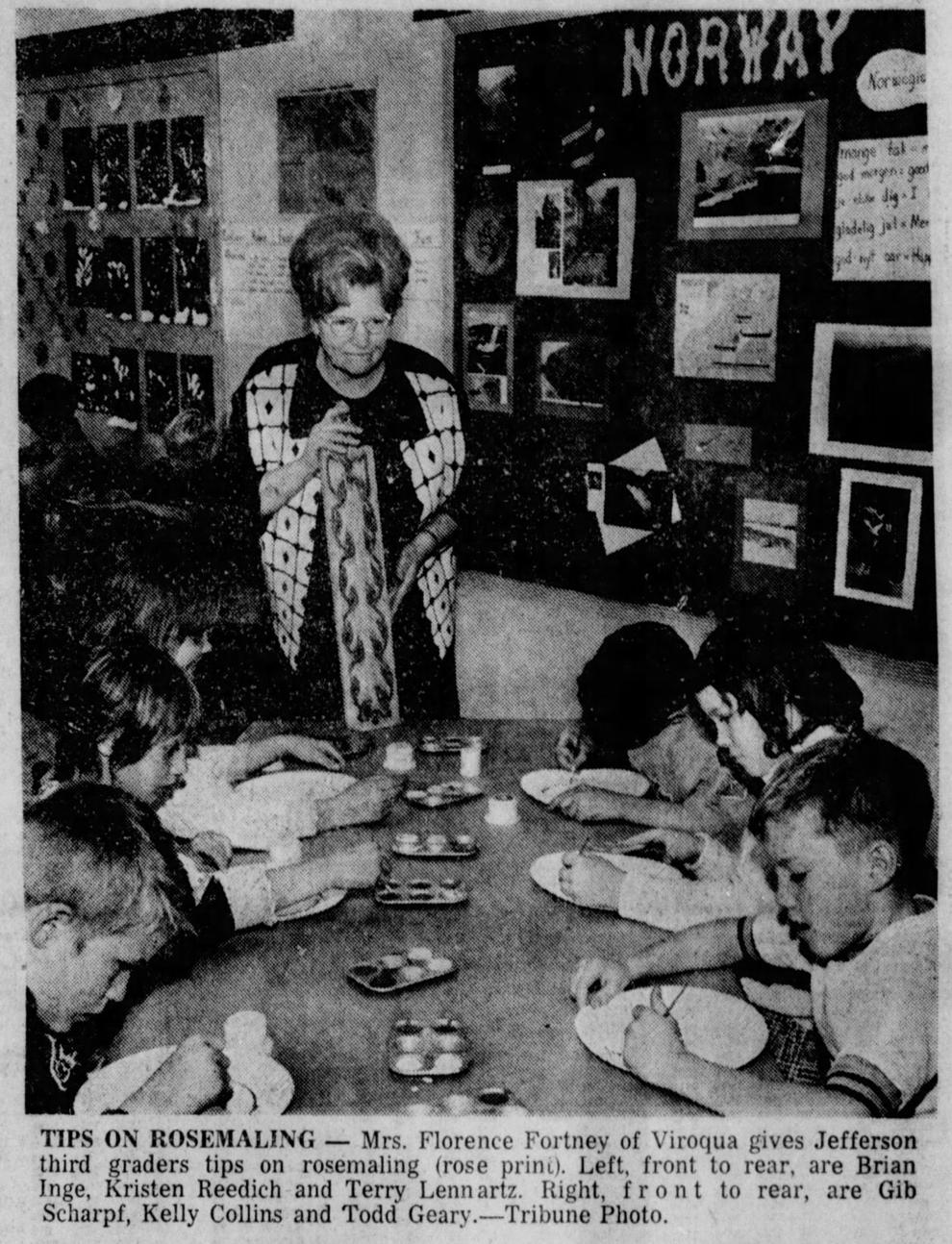 1972: La Crosse Logan Junior High School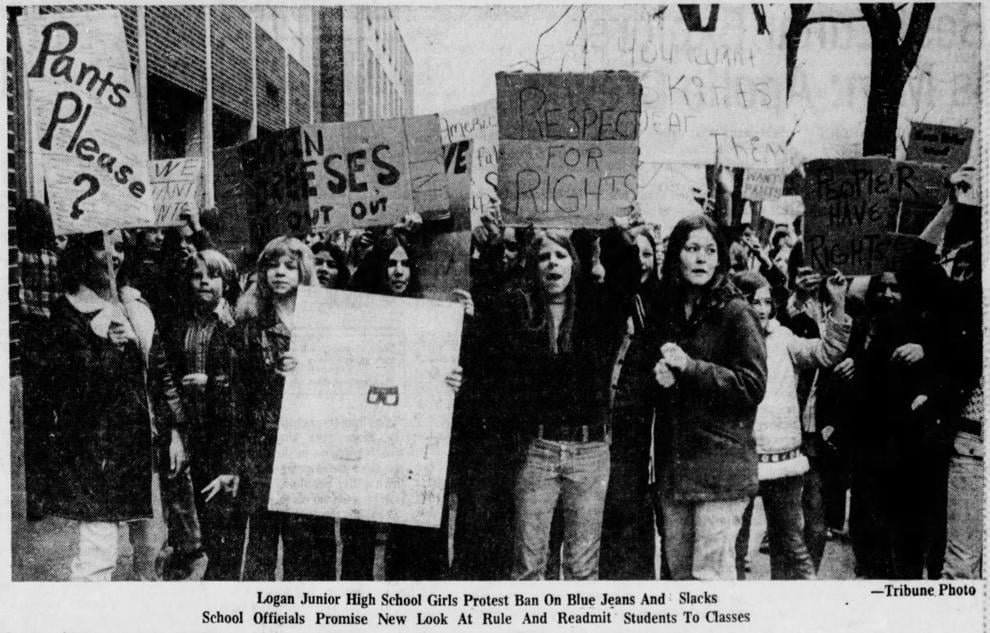 1973: La Crosse Central High School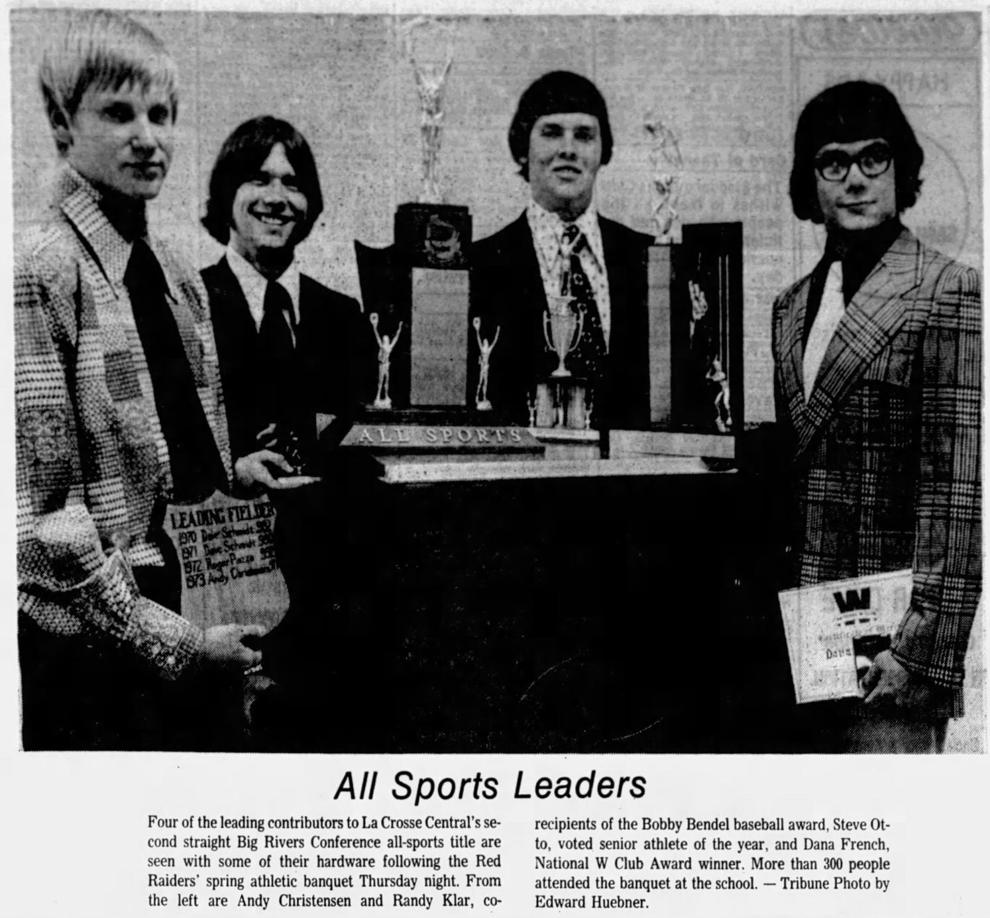 1974: National merit scholars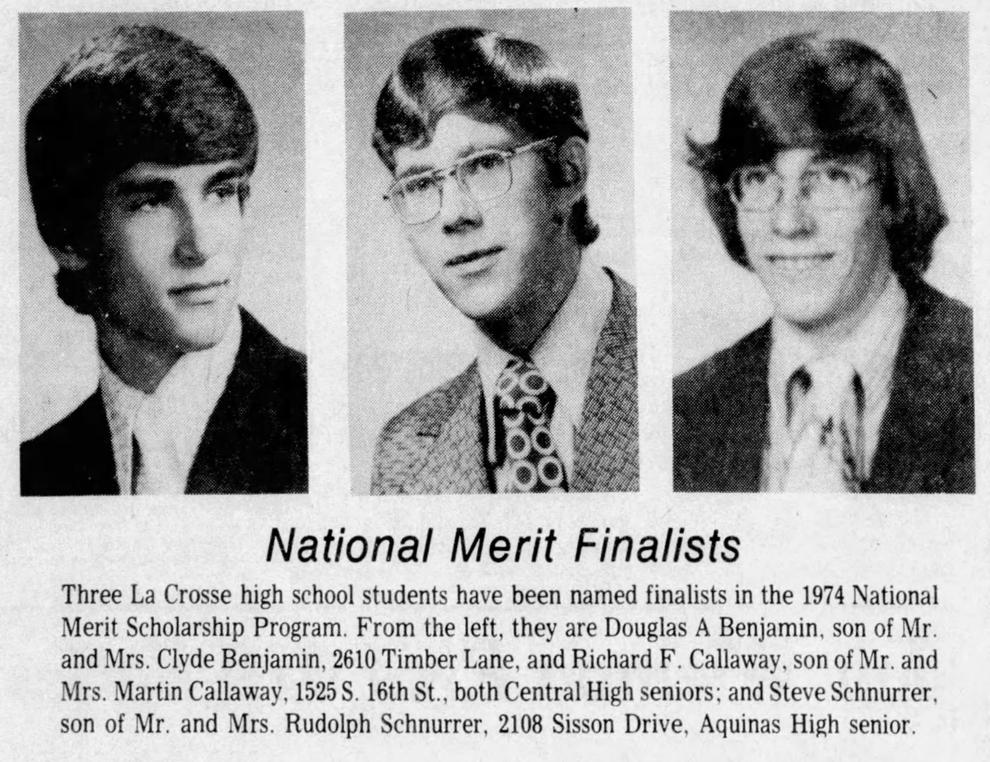 1975: La Crosse Central High School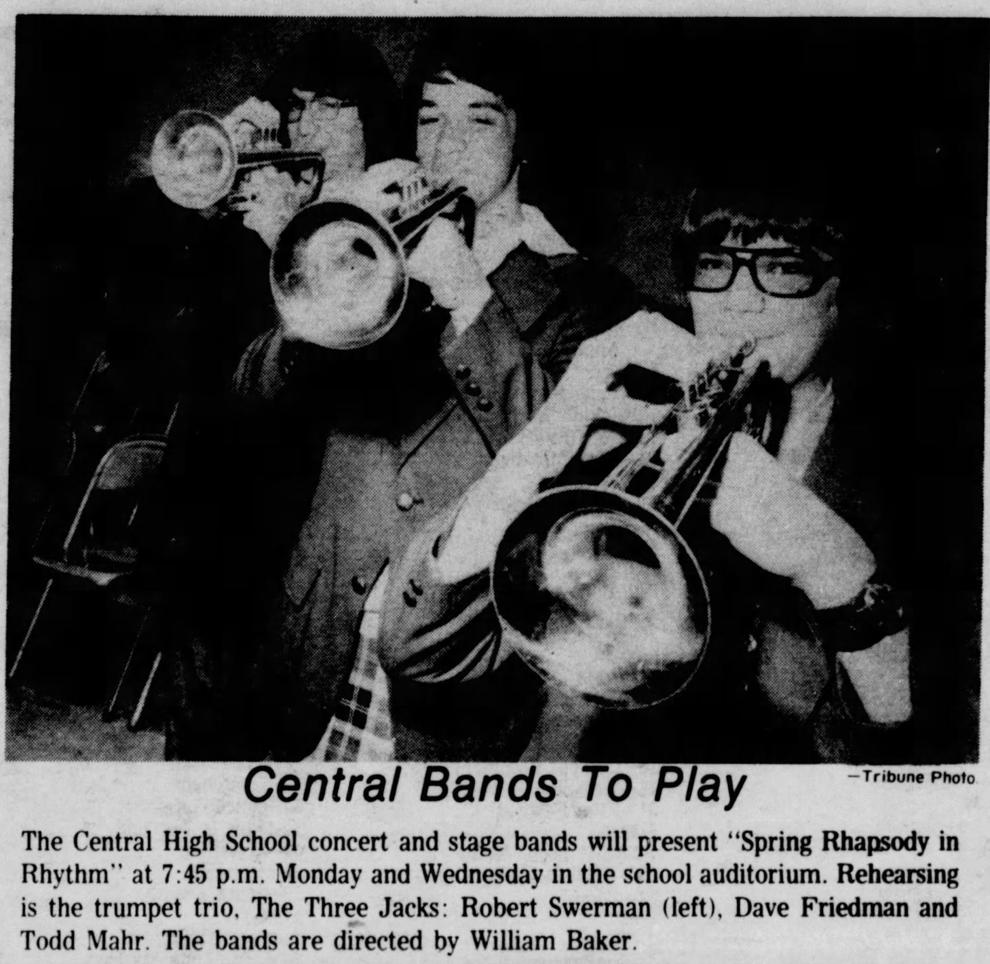 1976: La Crosse Logan High School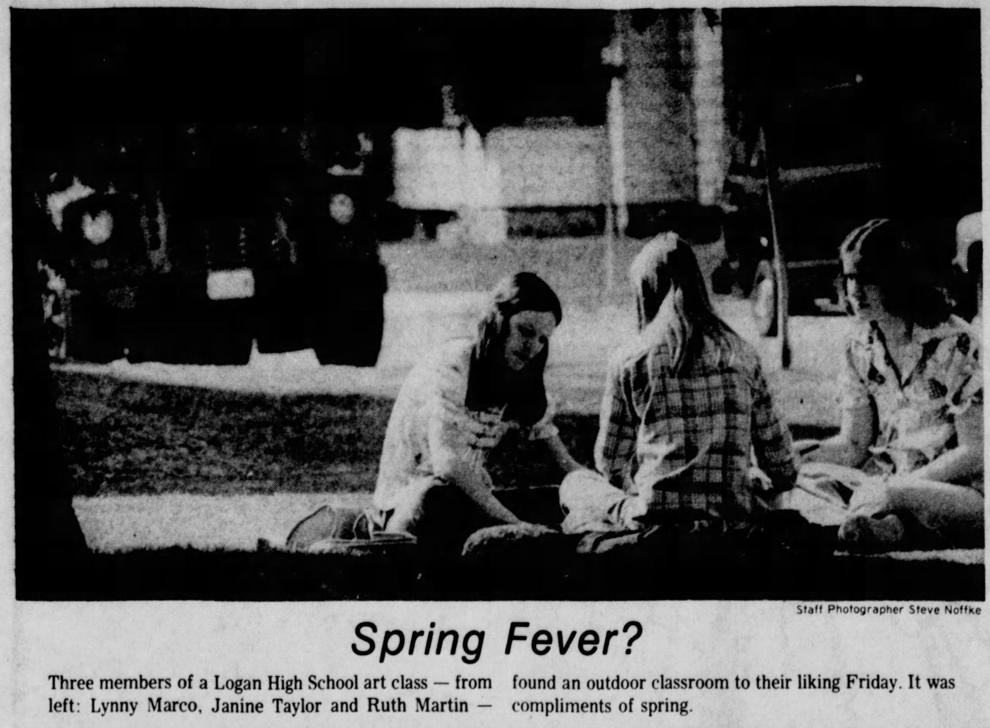 1977: Smith Valley School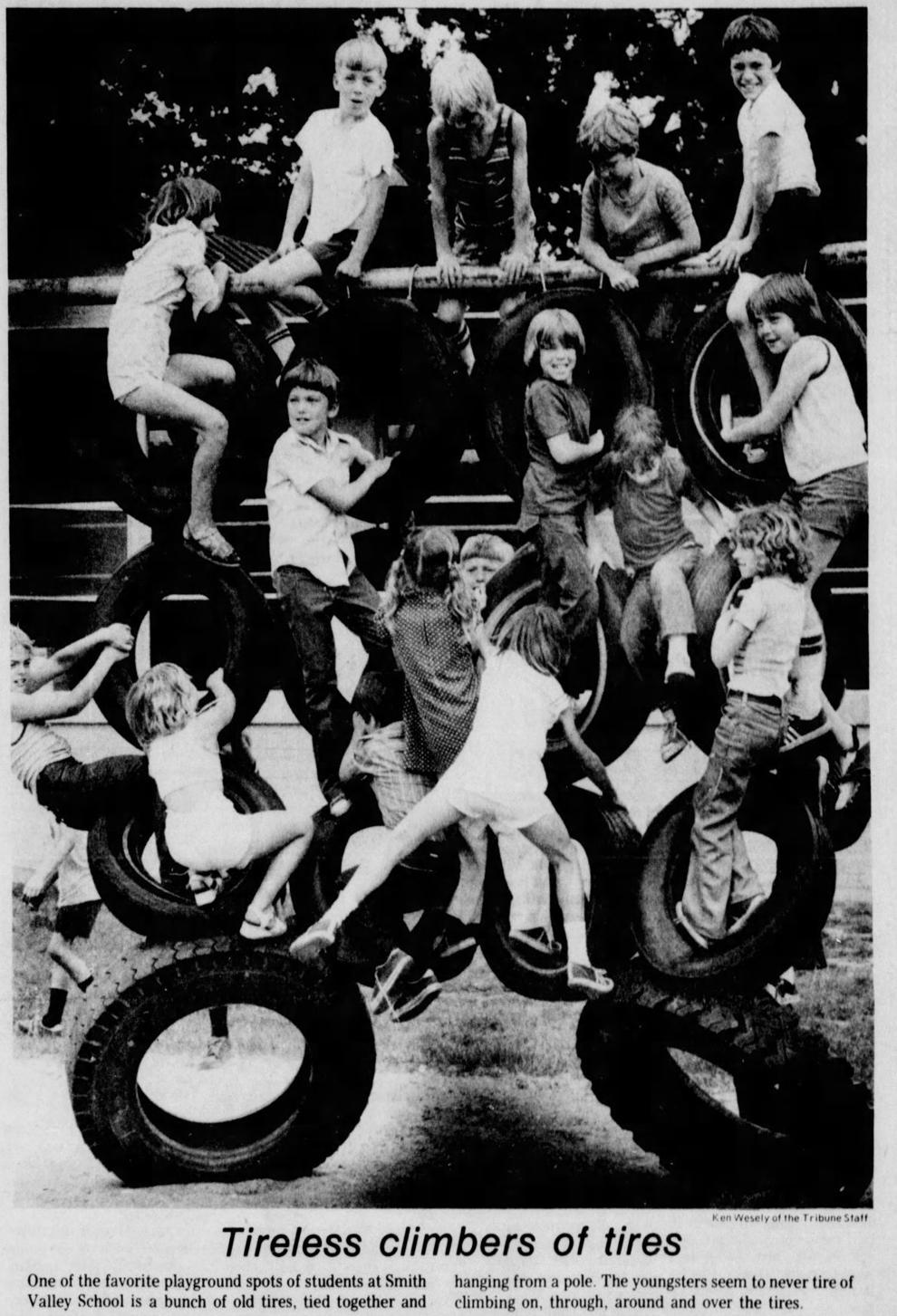 1978: Onalaska Northern Hill Elementary School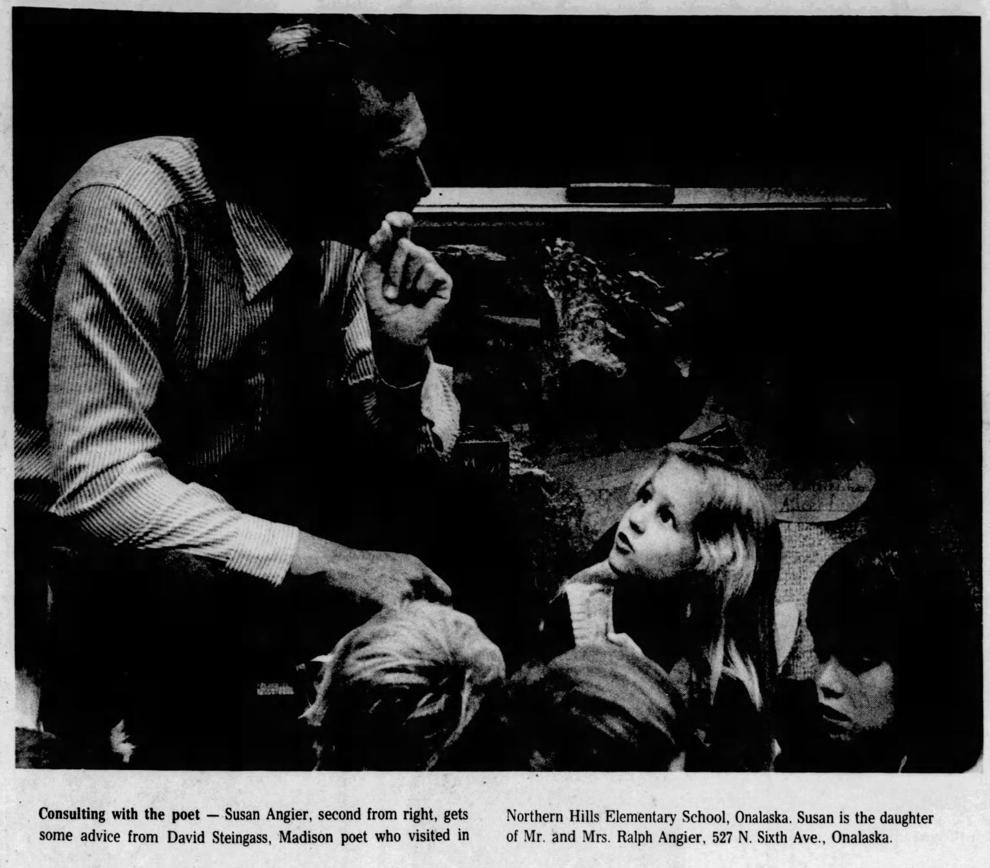 1979: Summit Elementary School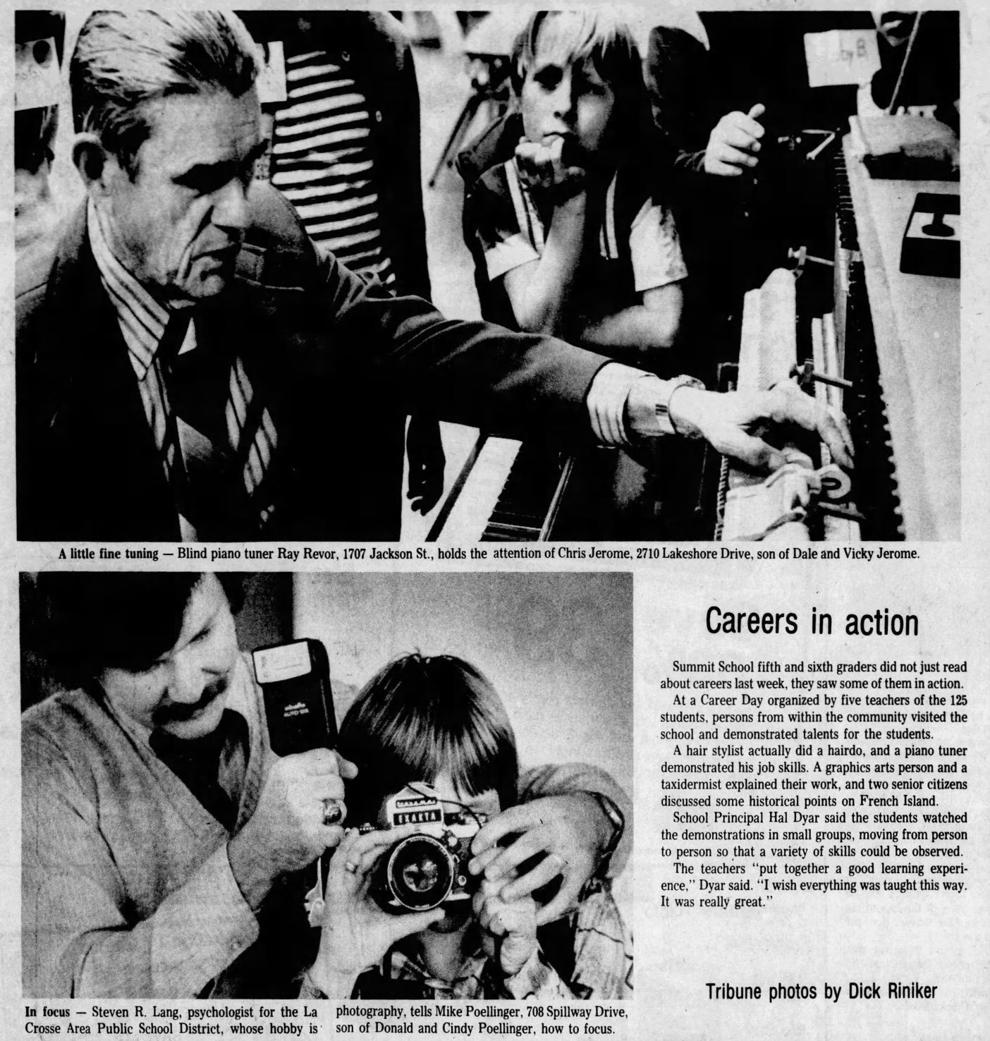 1980: Fauver Hills Elementary School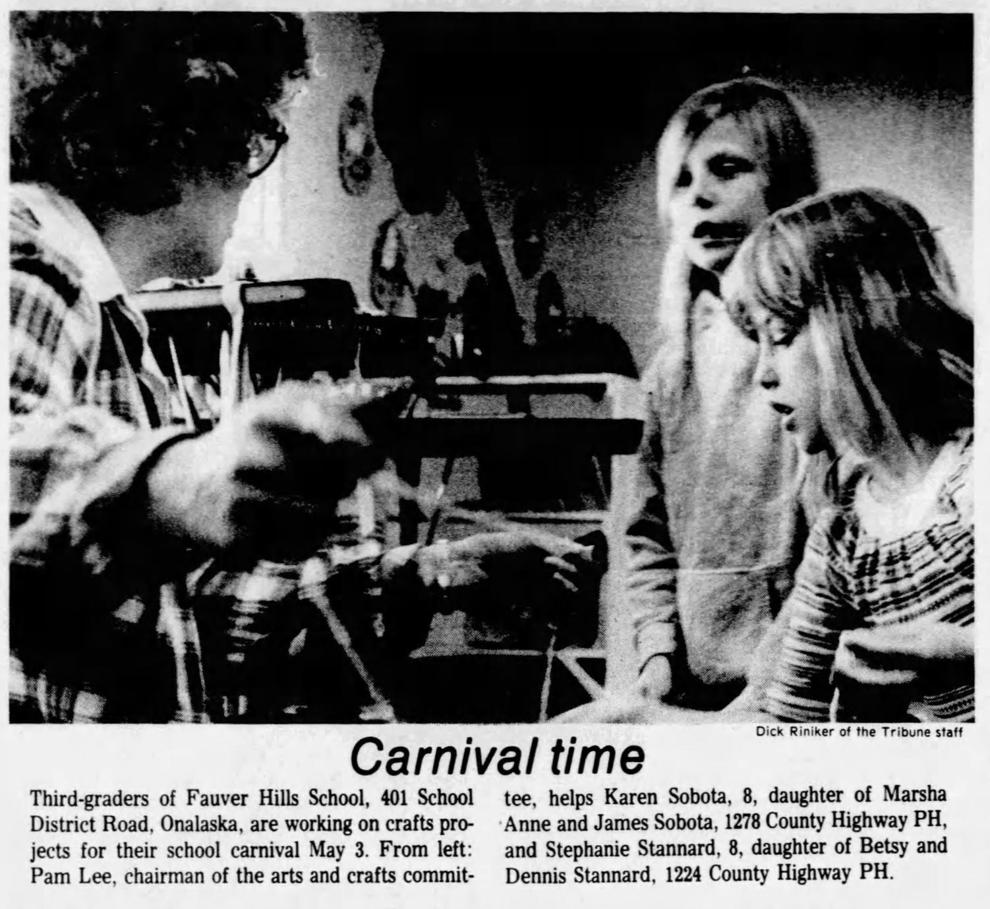 1981: Caledonia High School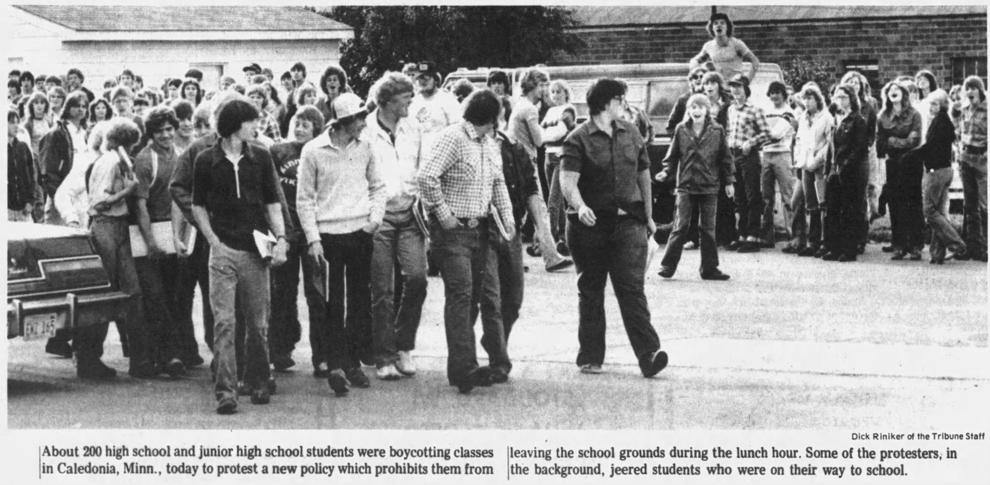 1982: La Crosse elementary schools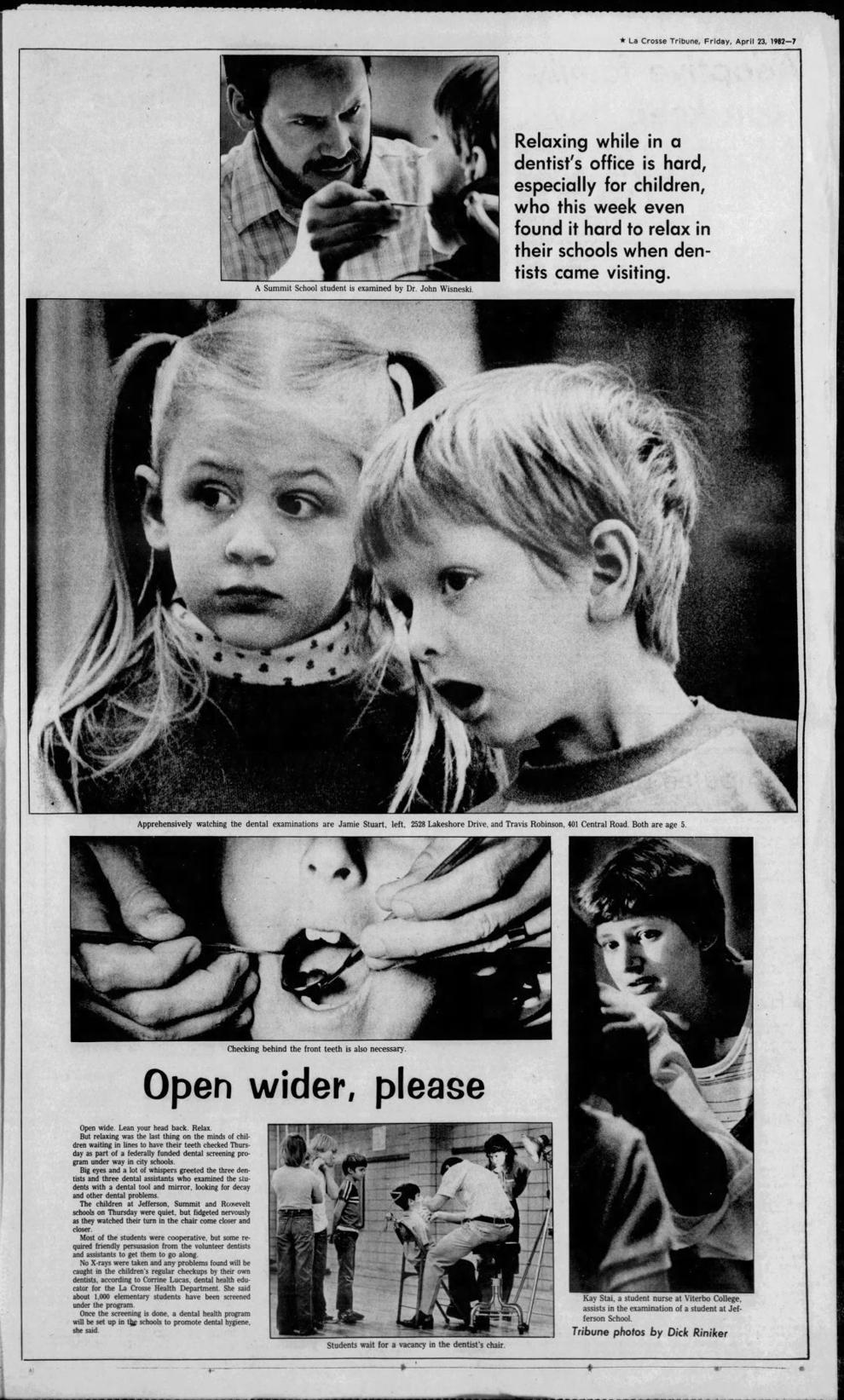 1983: Emerson Elementary School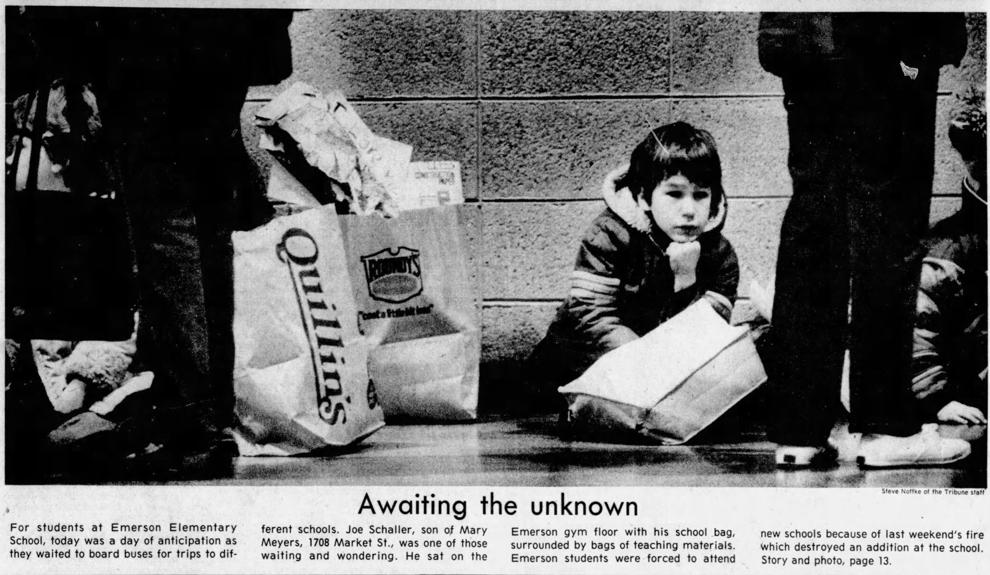 1984: Holmen High School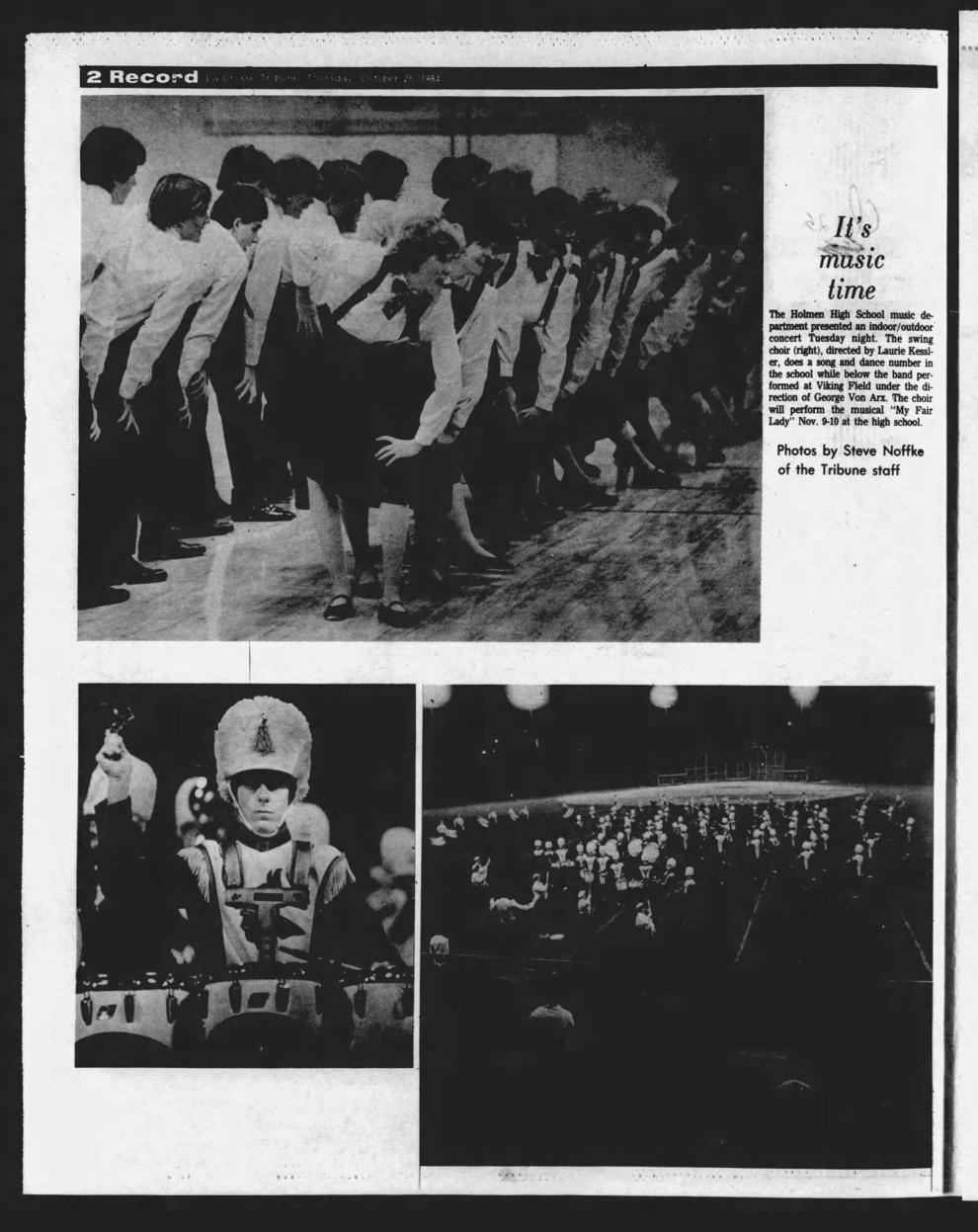 1985: Sparta Elementary School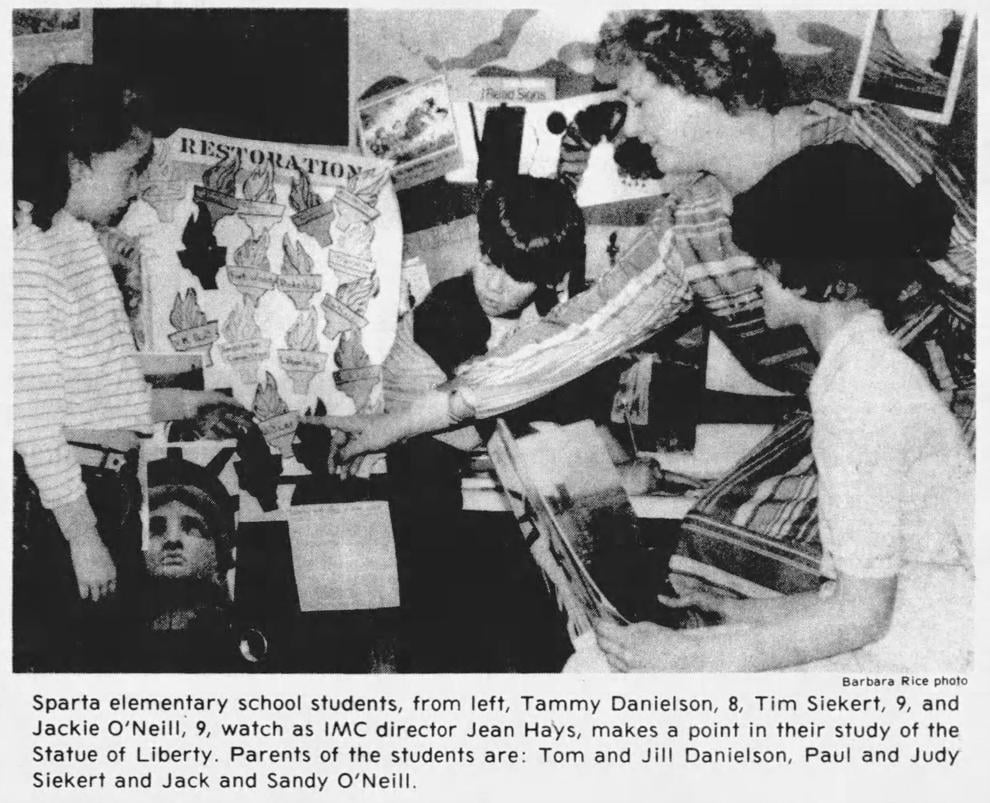 1986: Onalaska School District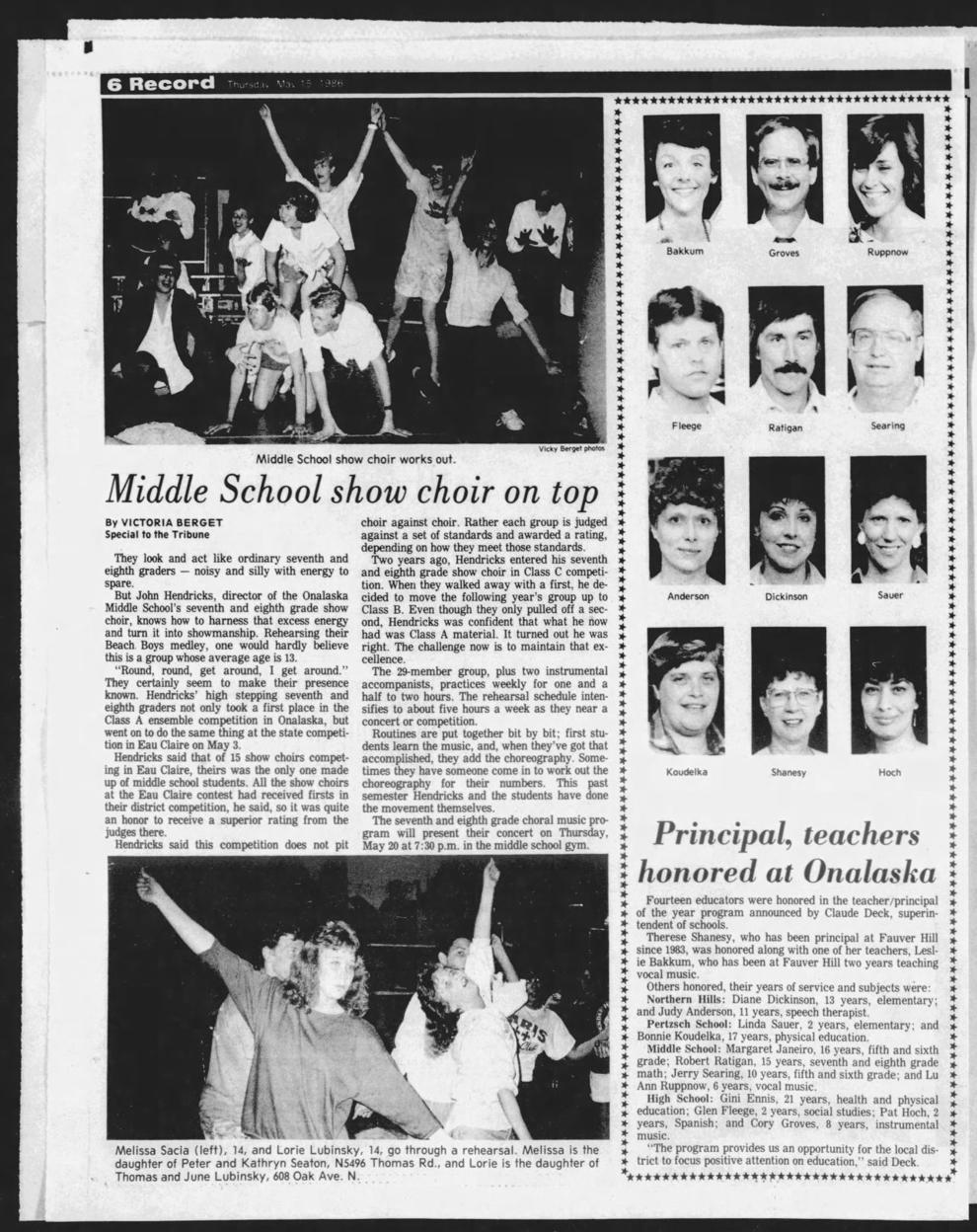 1987: Onalaska Luther High School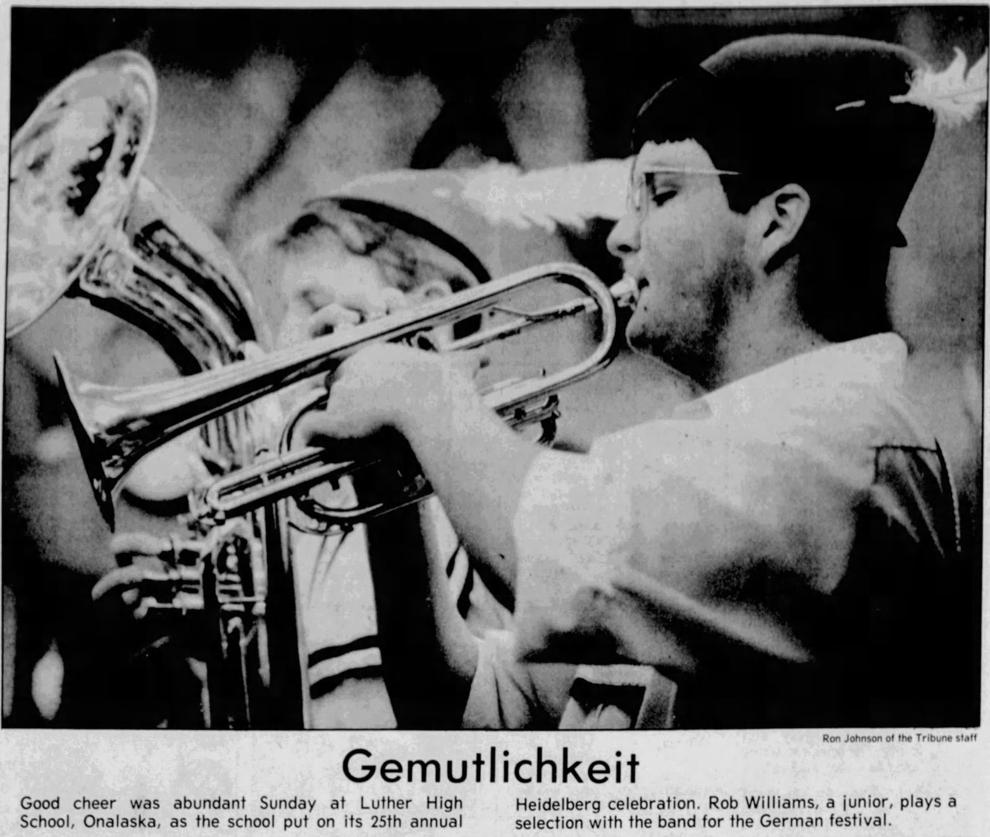 1988: Holmen Evergreen Elementary School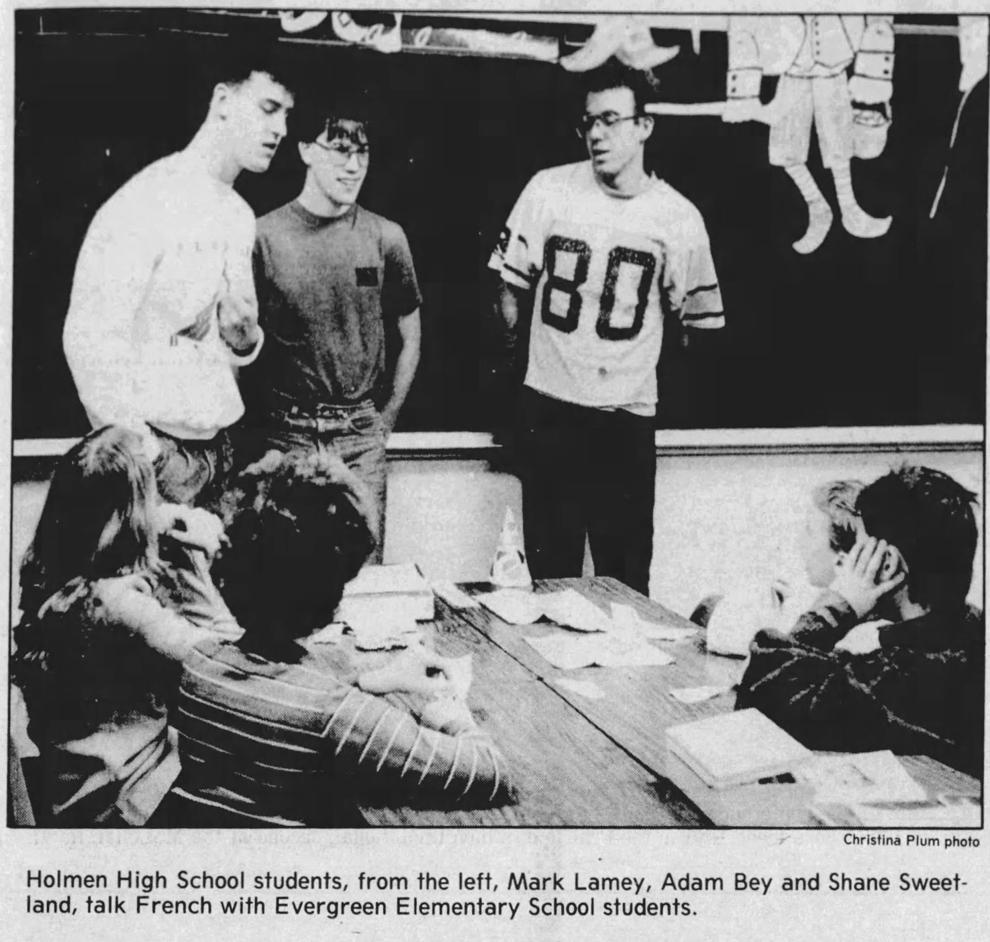 1989: Logan High School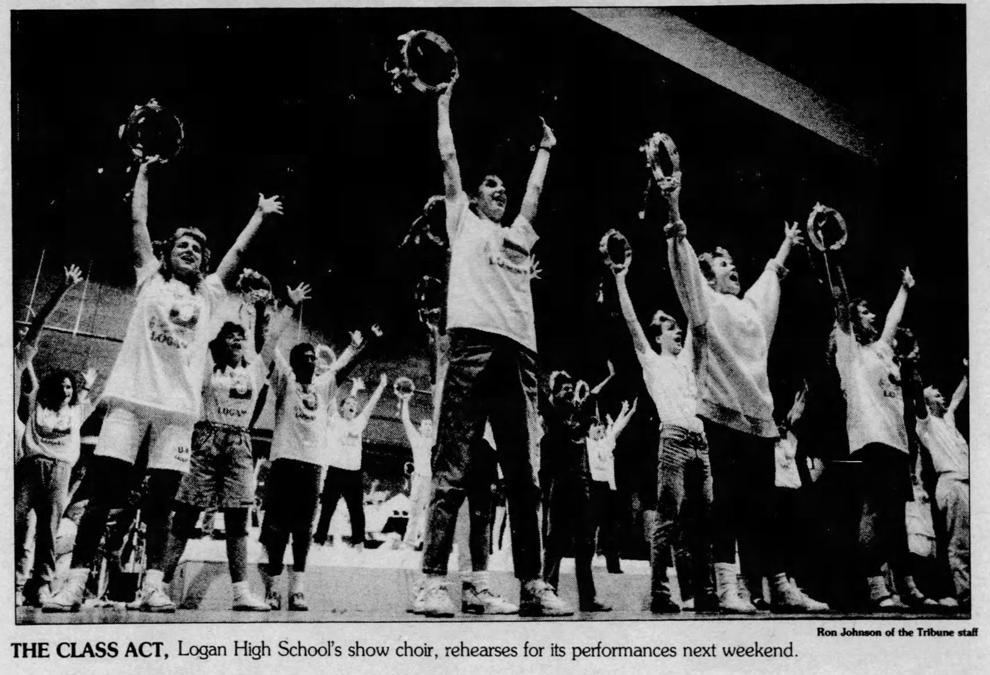 1990: Onalaska High School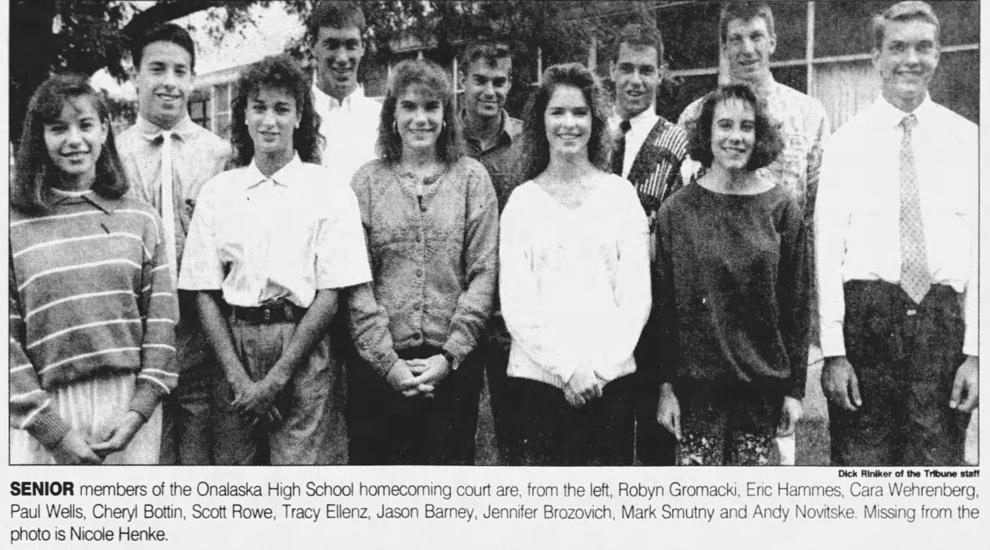 1991: Holmen High School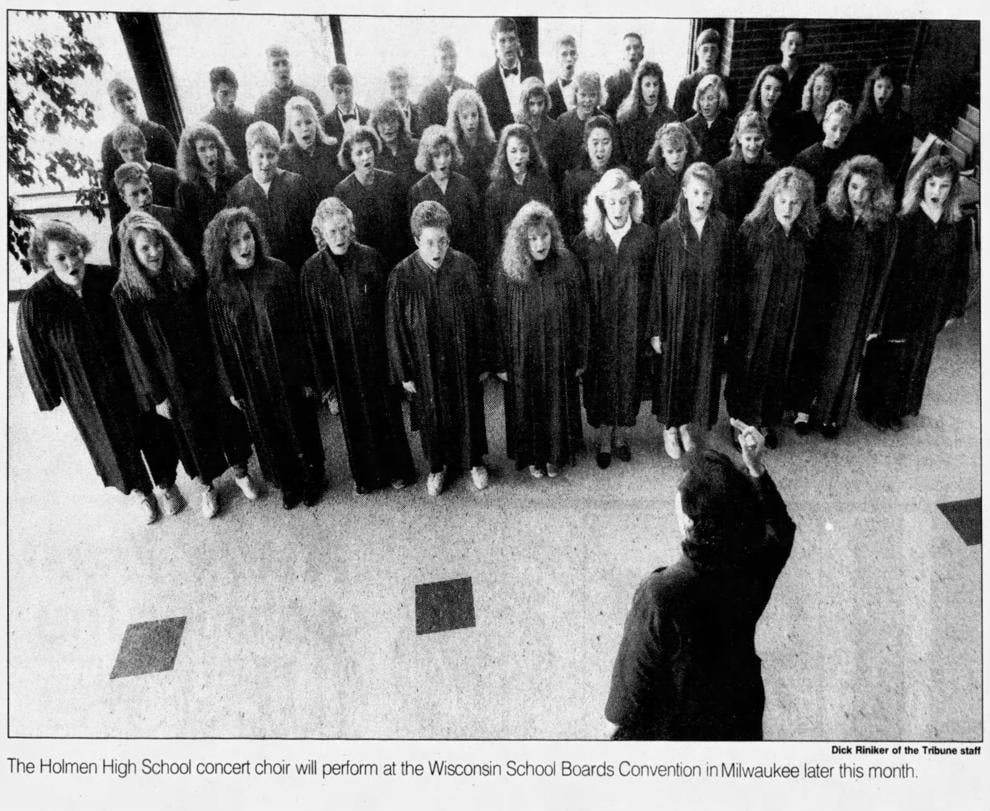 1992: La Crosse School District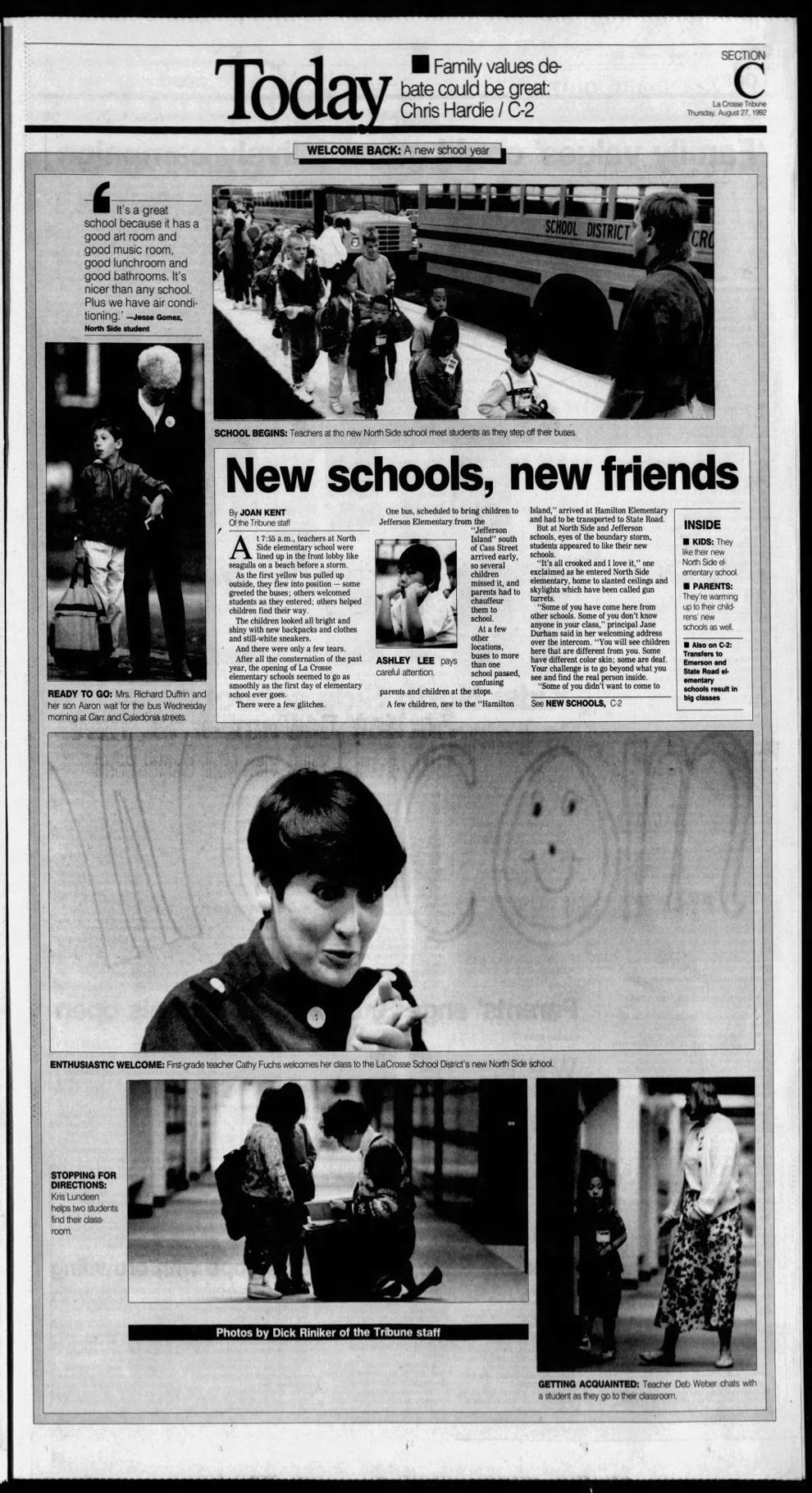 1993: La Crosse School District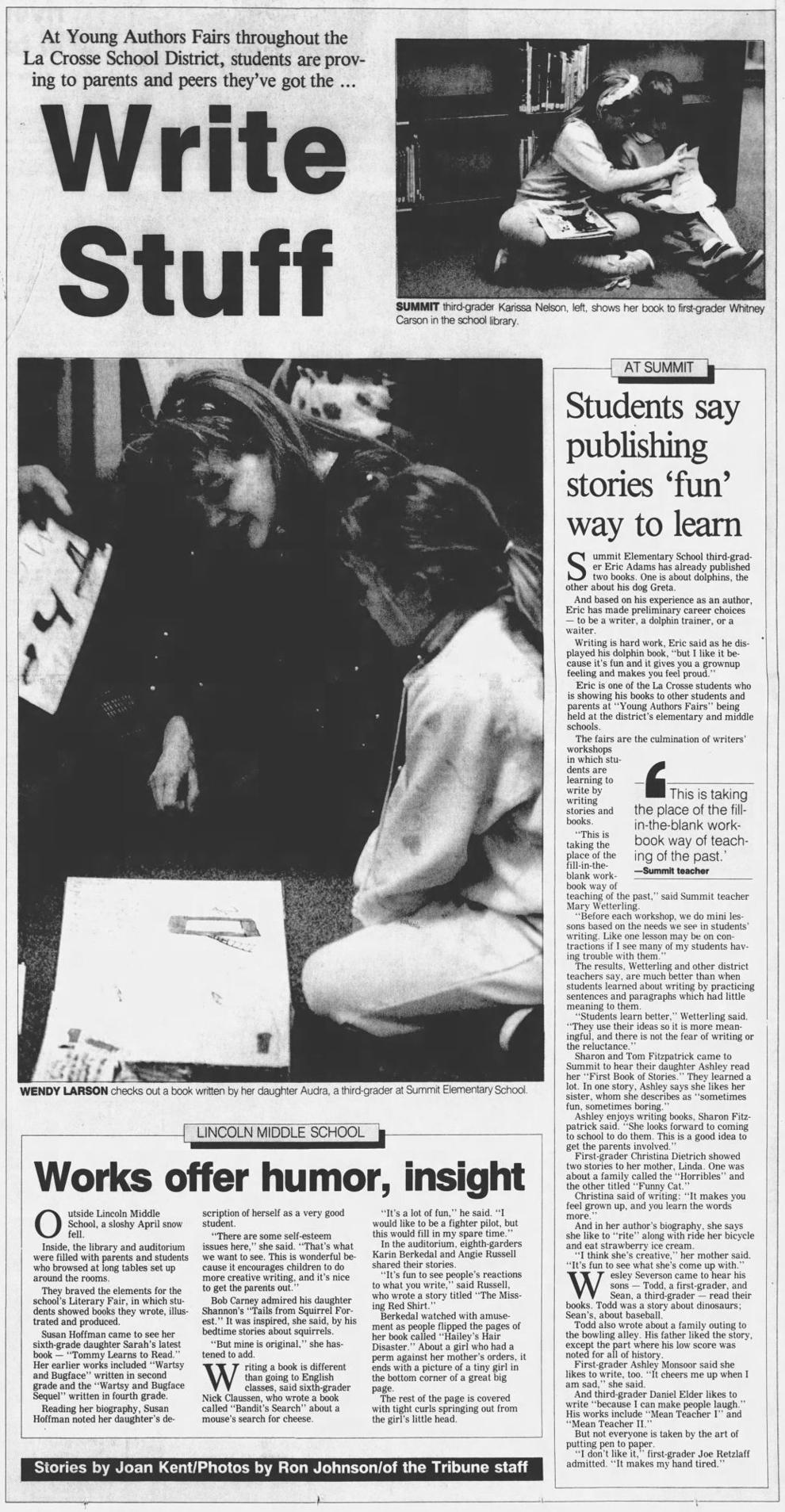 1994: La Crosse School District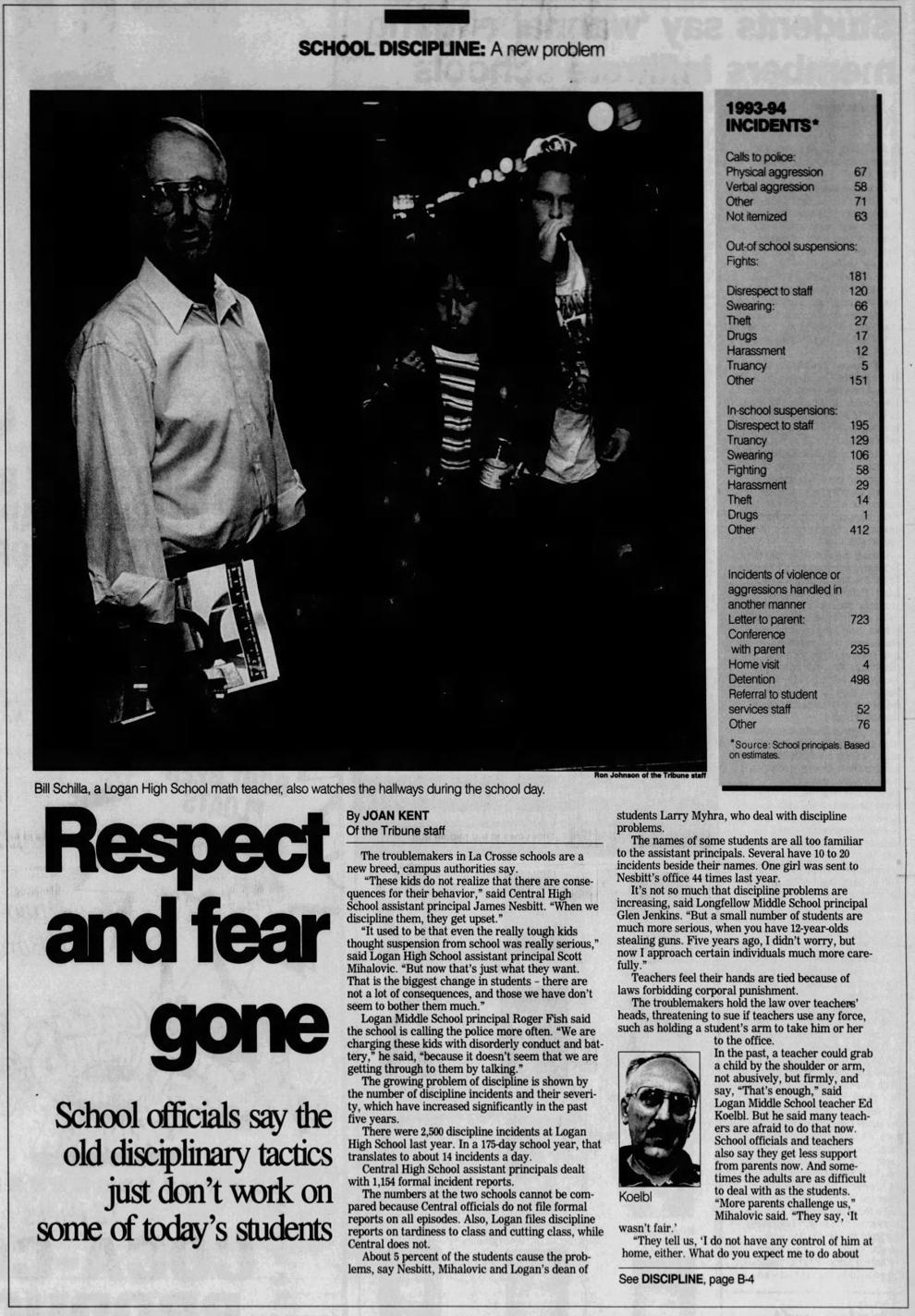 1995: La Crosse School District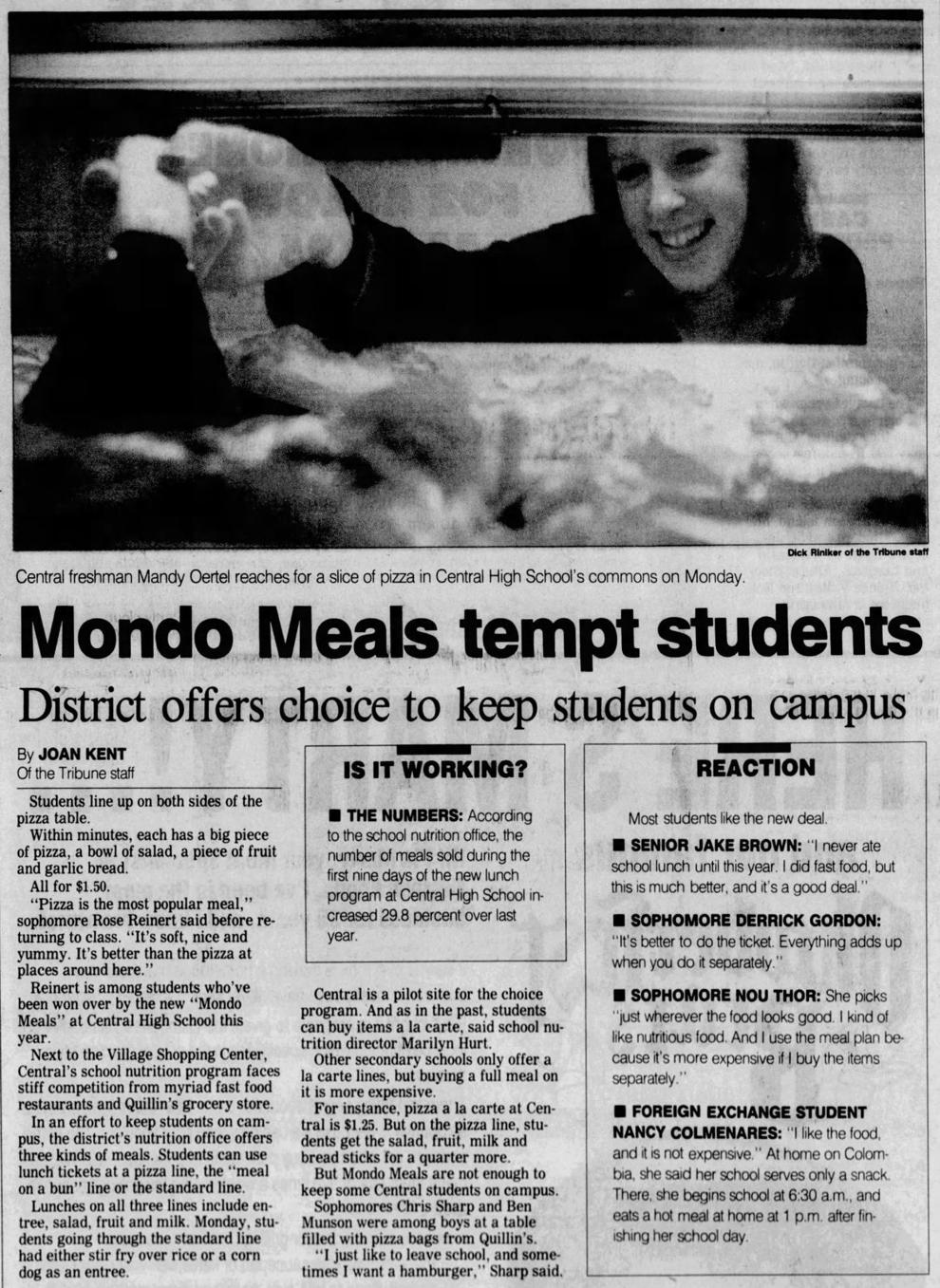 1996: La Crosse Central High School

1997: La Crosse high schools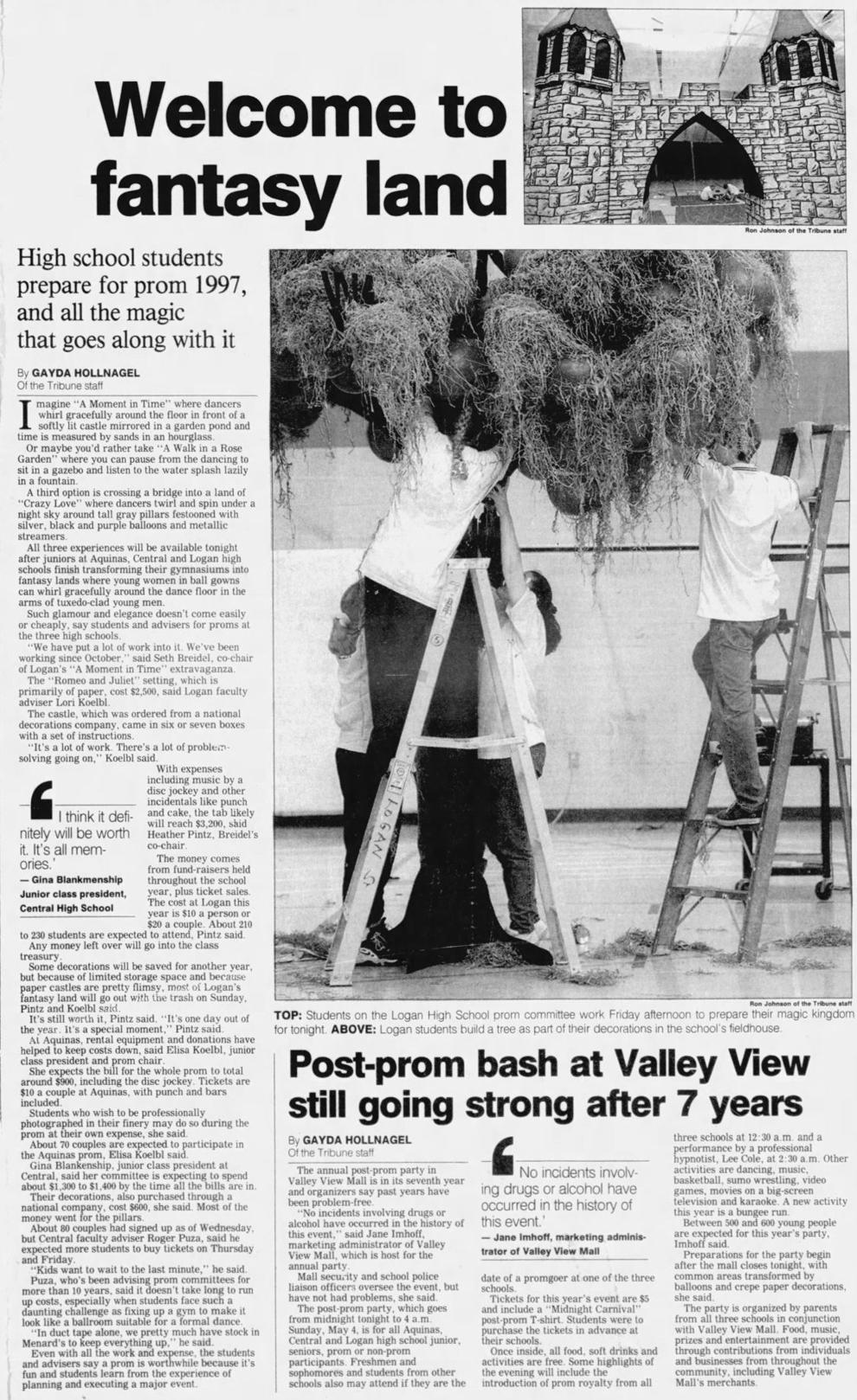 1998: La Crosse Aquinas High School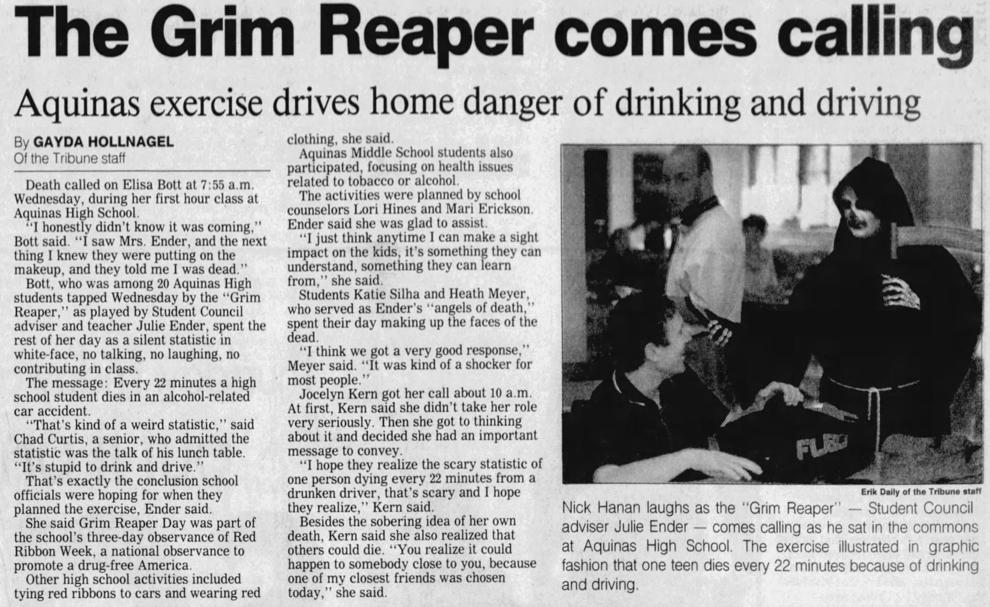 1999: La Crosse Central High School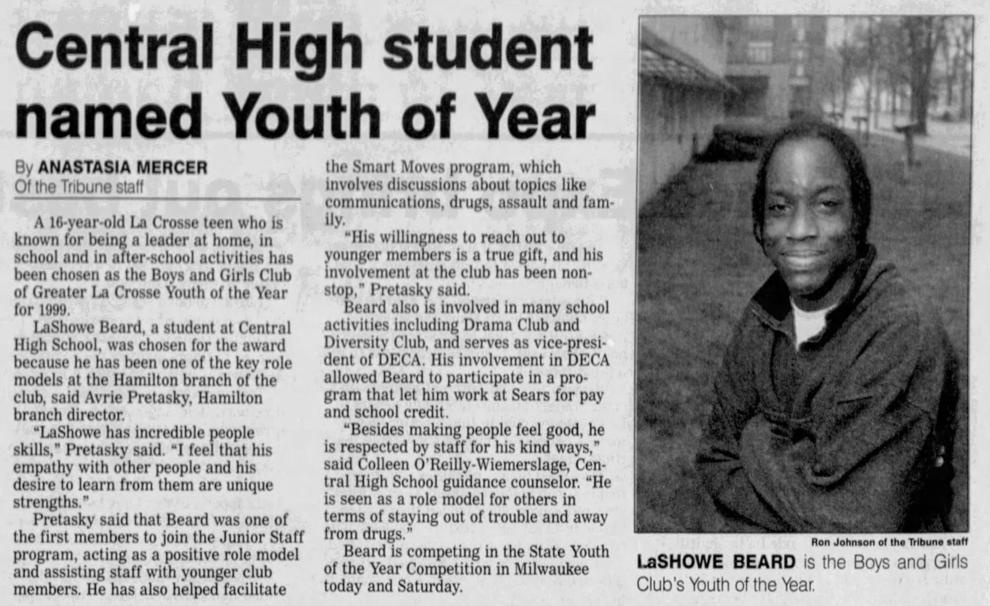 2000: Onalaska Irving Pertzsch Elementary School
2001: La Crosse Logan Middle School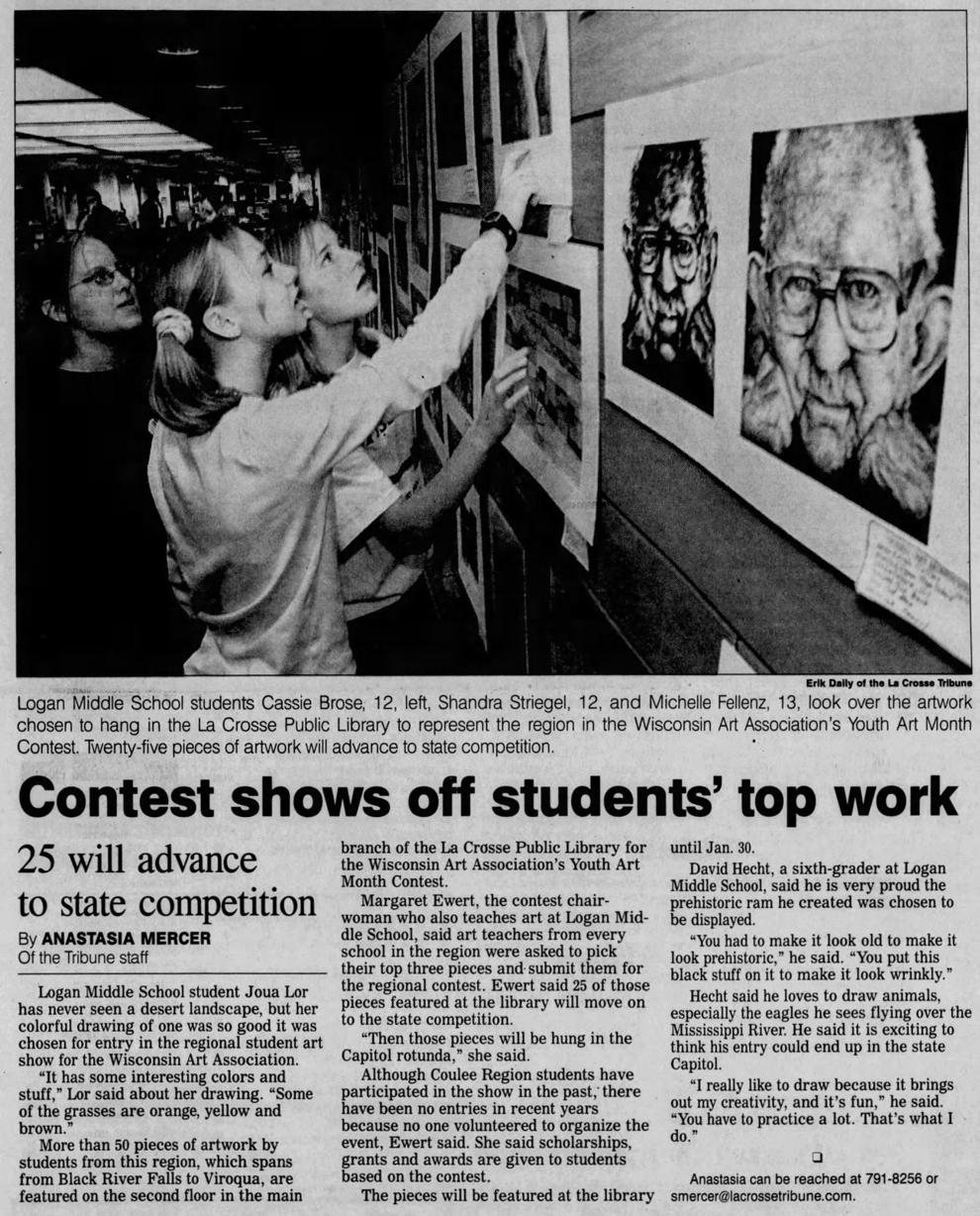 2002: La Crosse Franklin Elementary School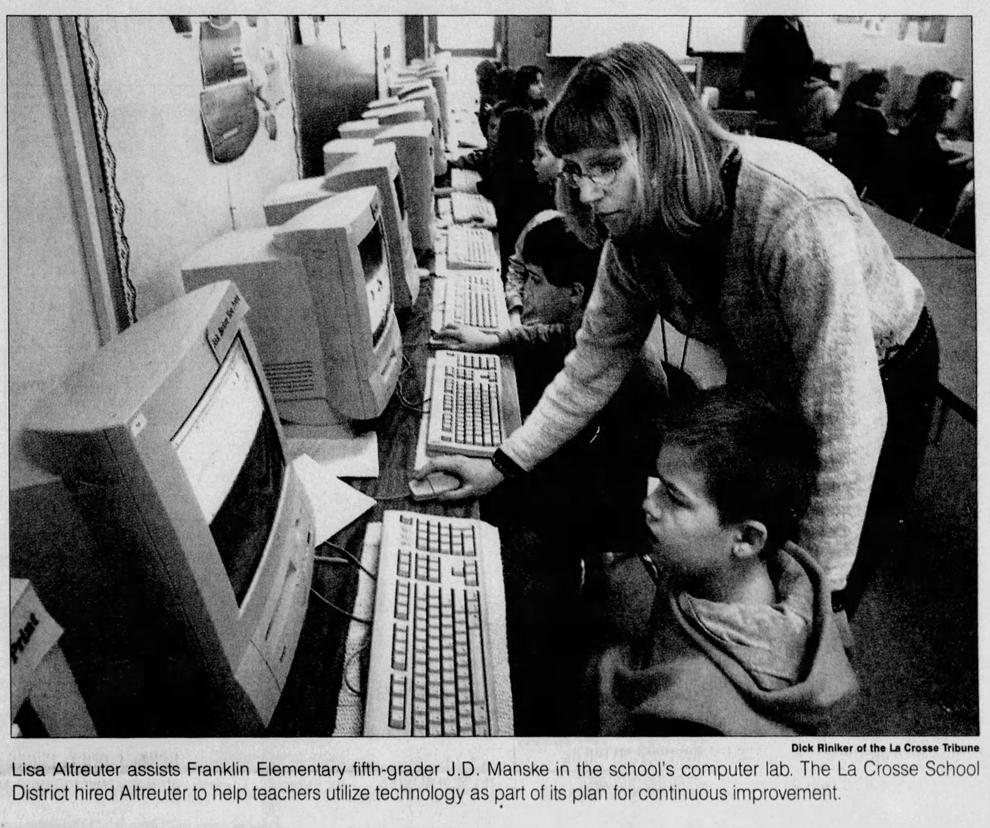 2003: Holmen High School

2004: La Crosse high school students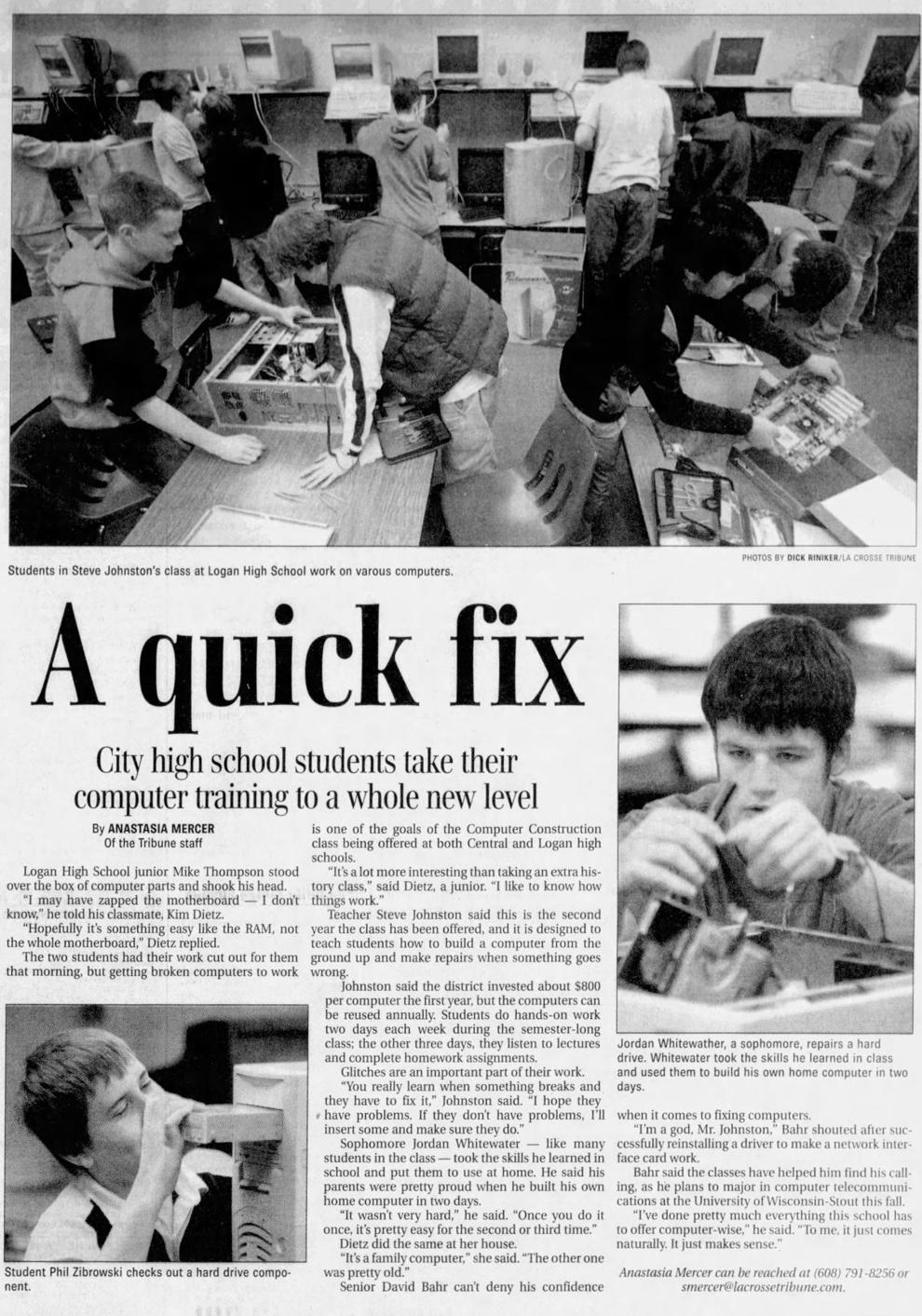 2005: Onalaska High School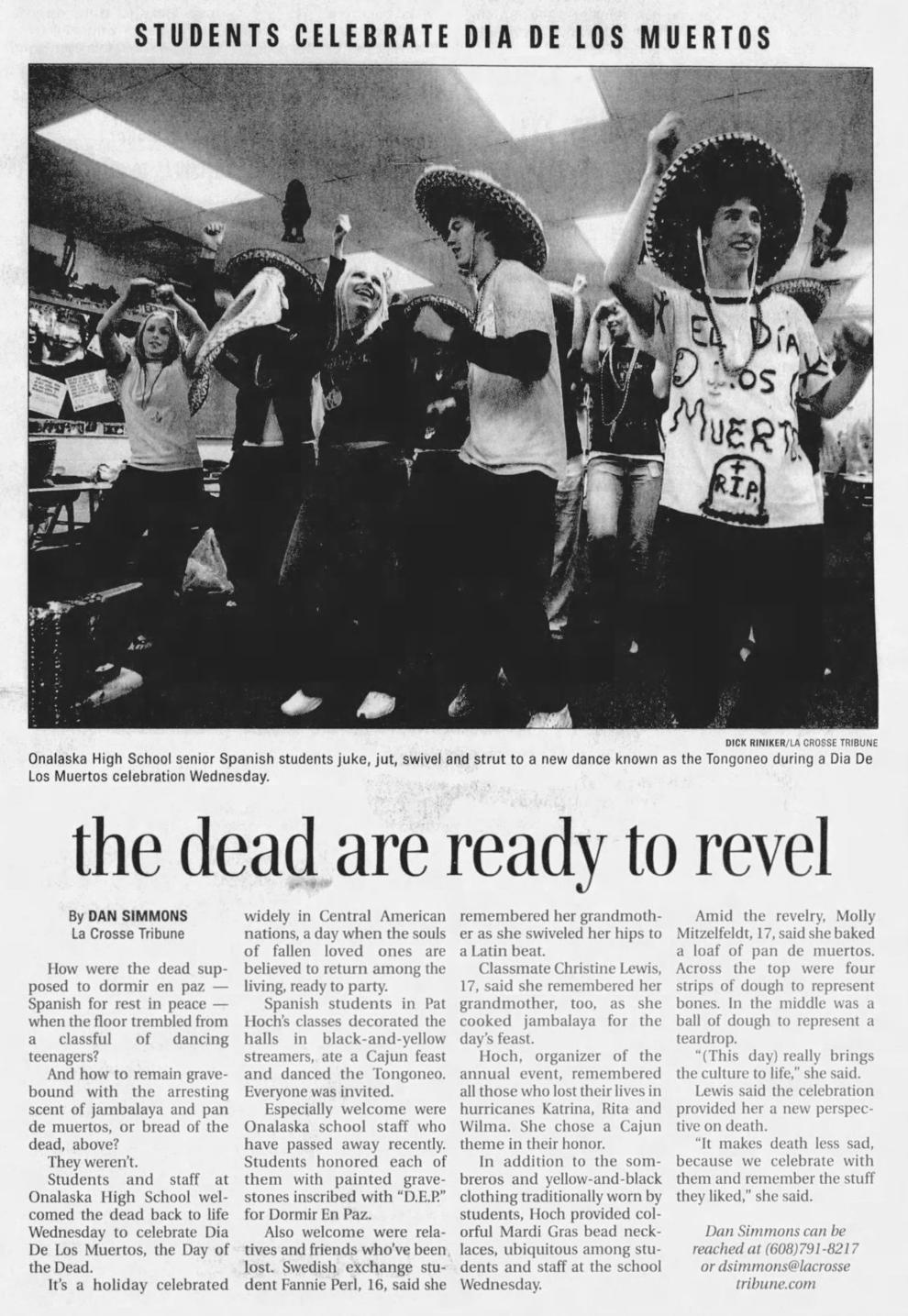 2006: La Crosse Central High School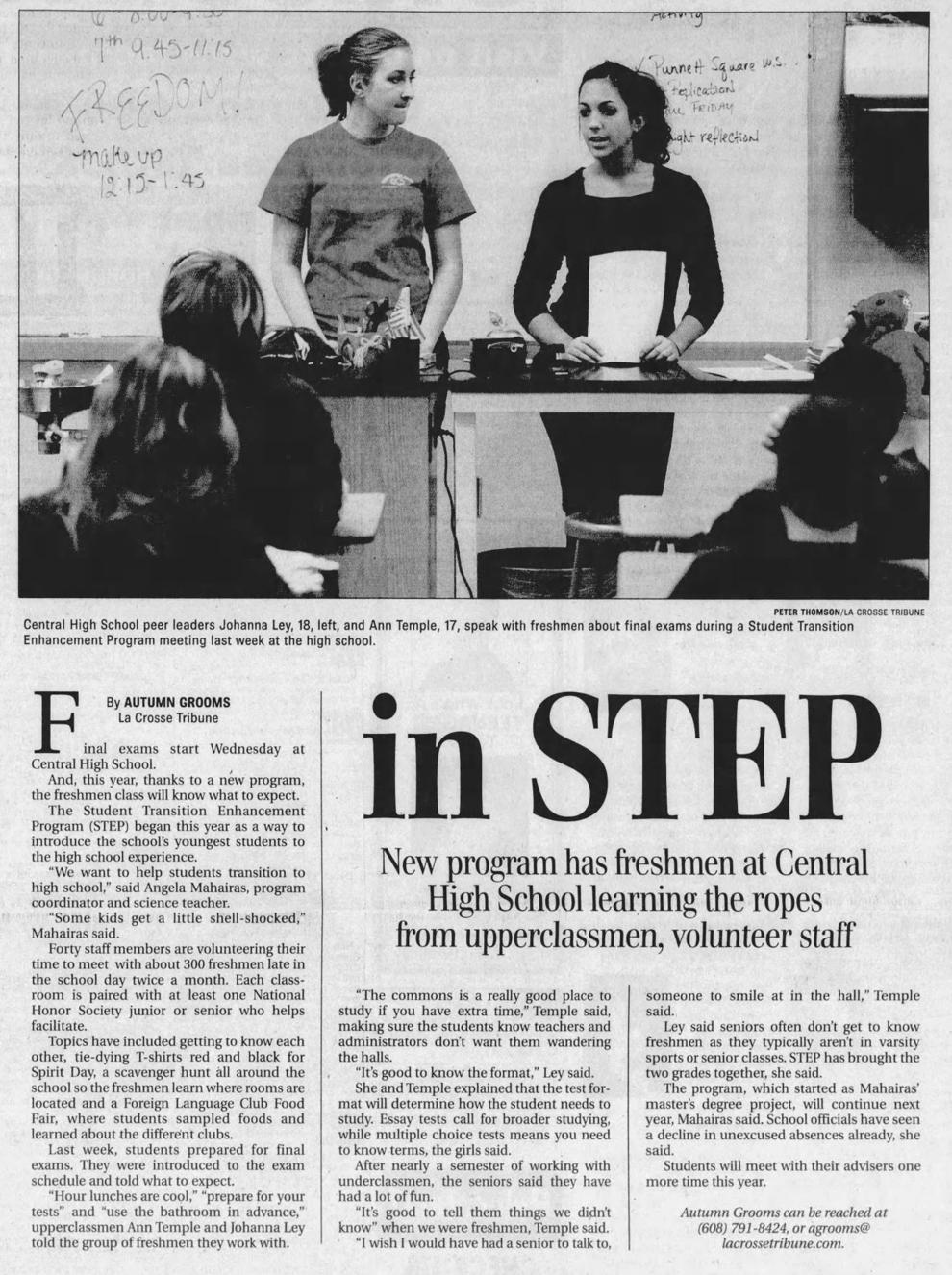 2007: Holmen High School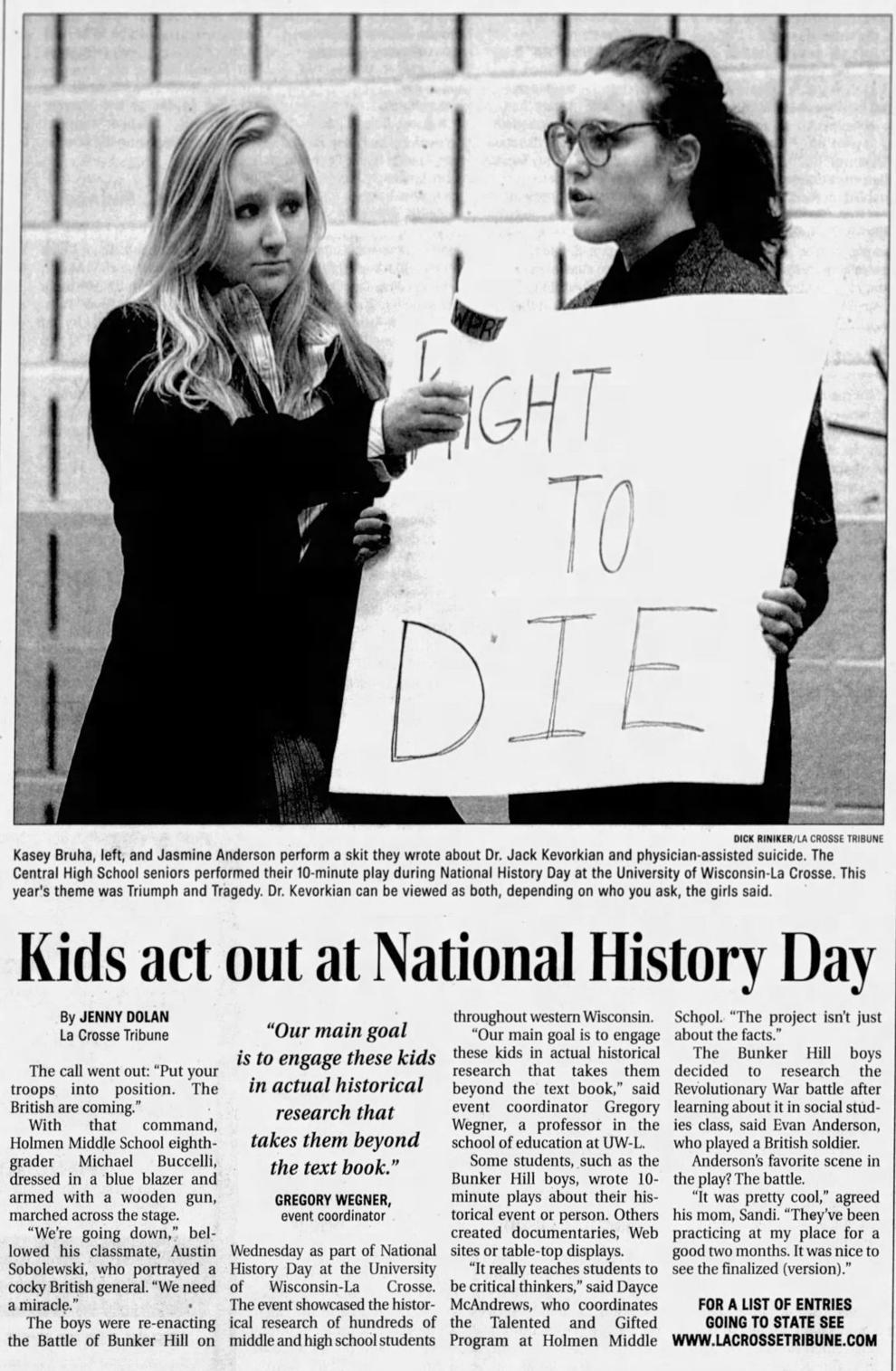 2008: La Crosse Central High School
2009: Holmen Sand Lake Elementary School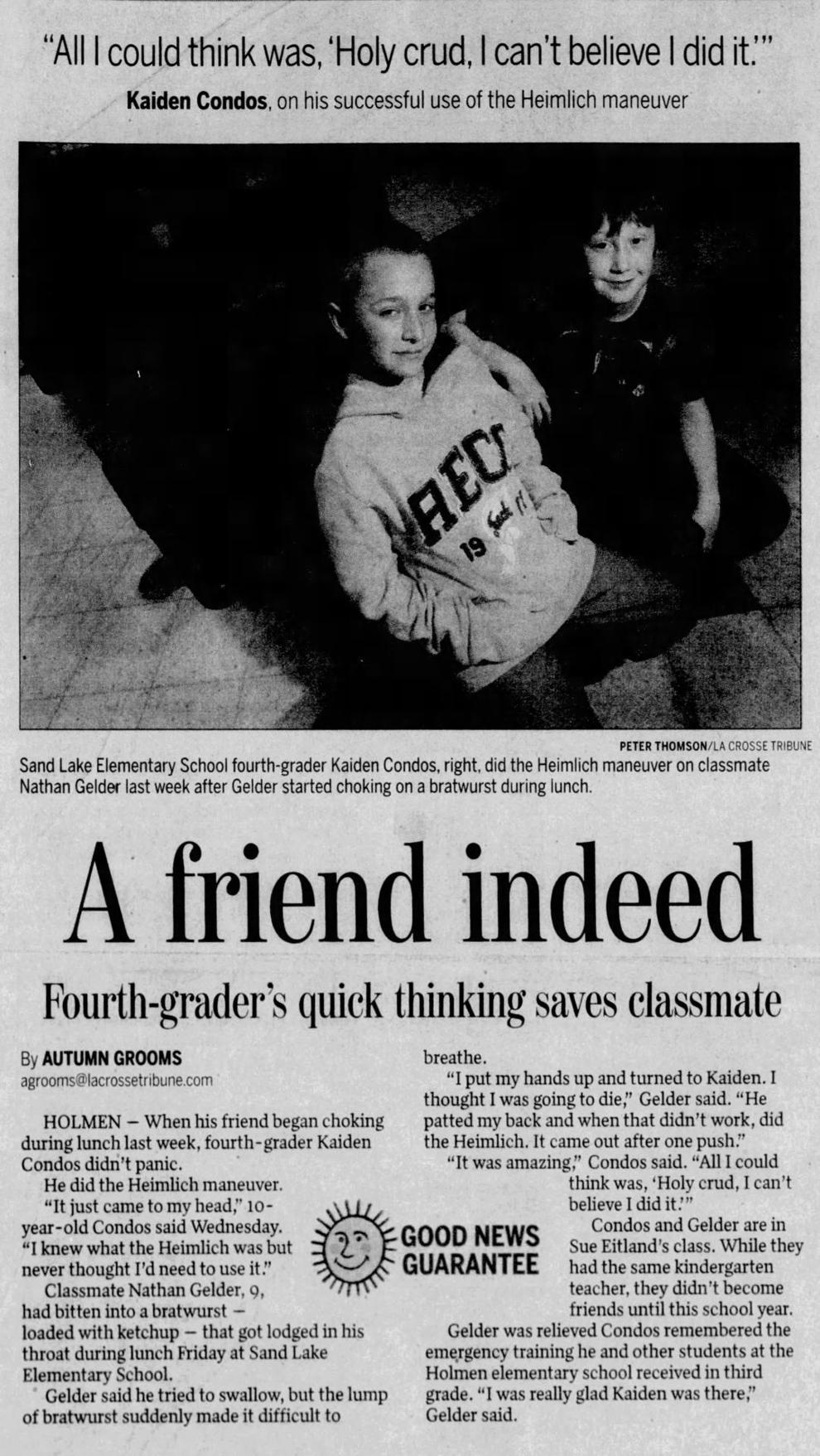 2010: Sparta High School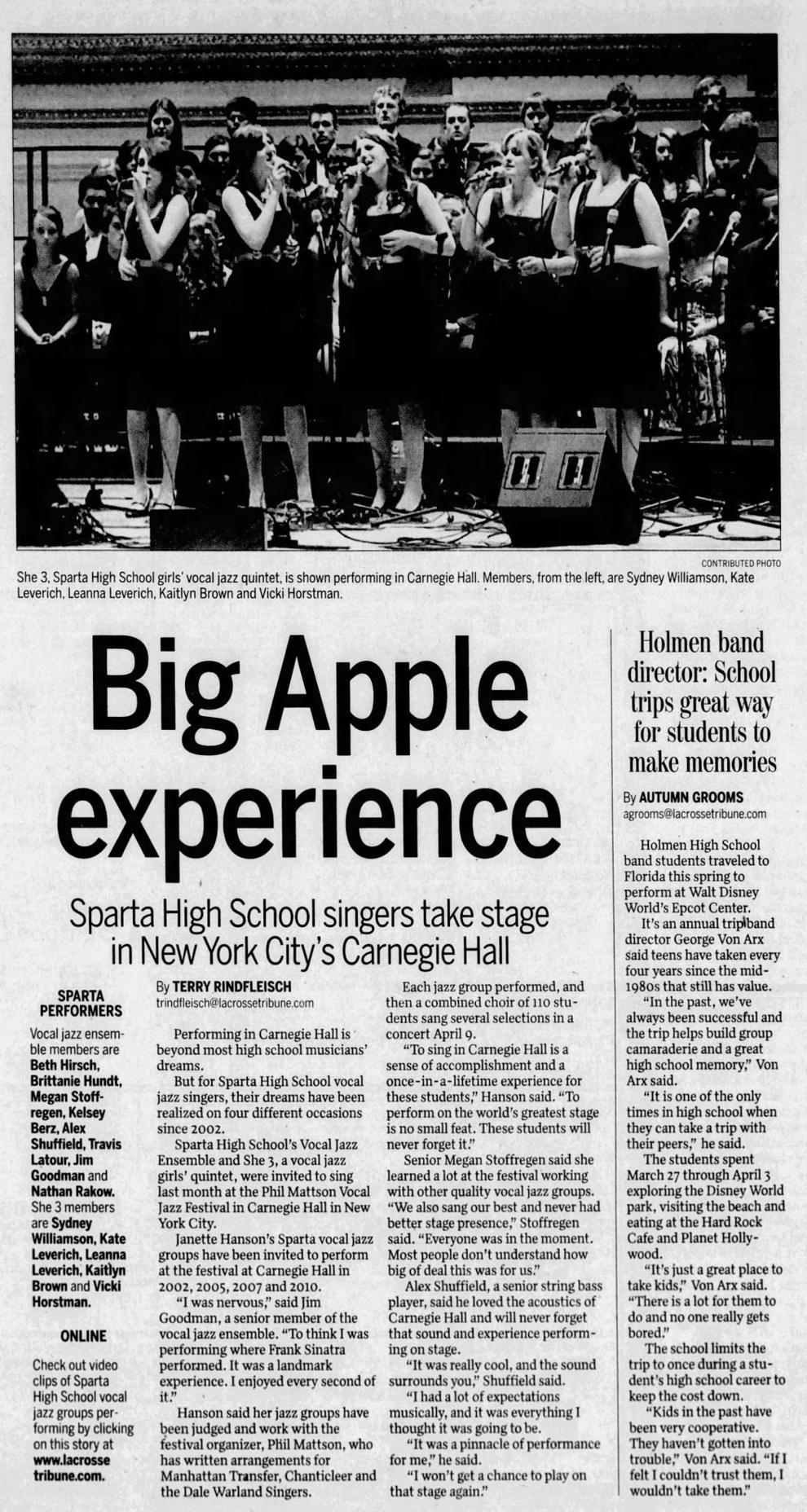 2011: Onalaska Eagle Bluff Elementary School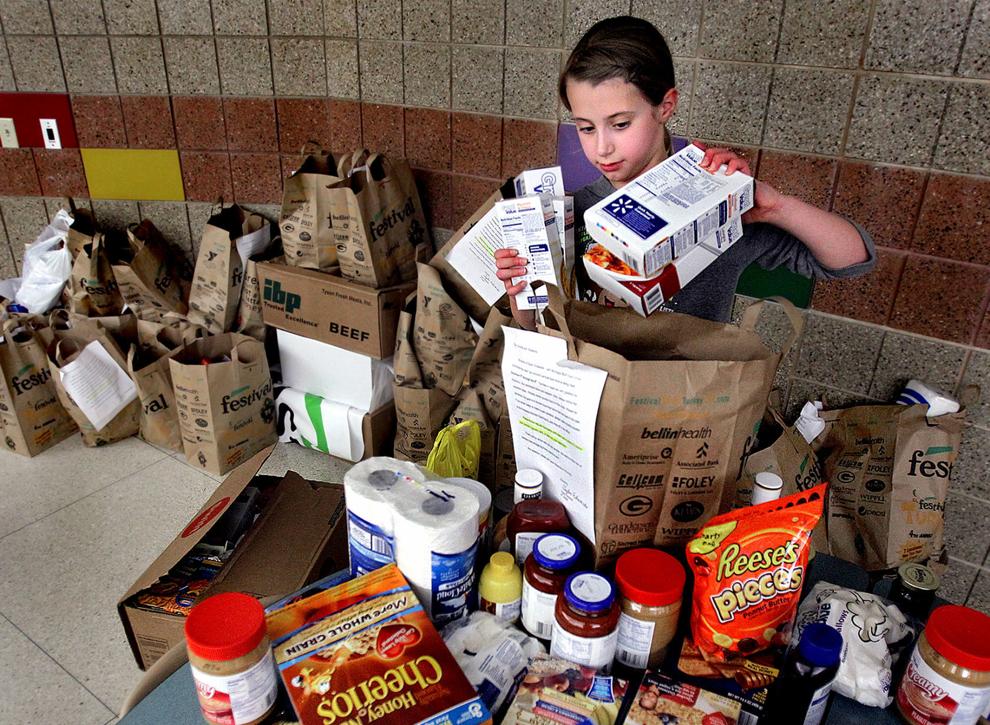 2012: La Crosse Logan High School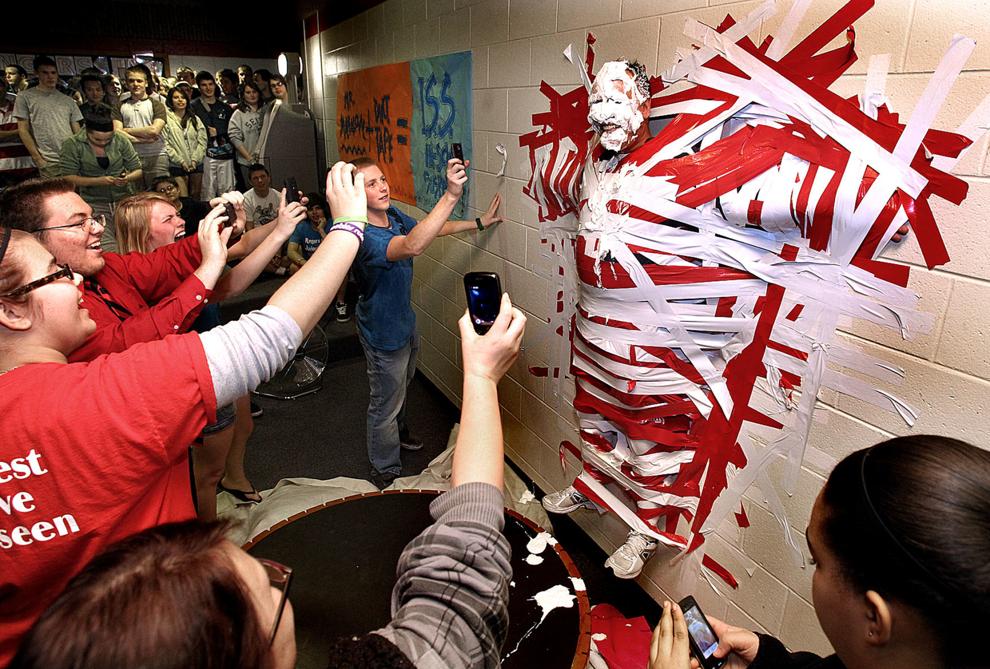 2013: Onalaska Irving Pertzsch Elementary School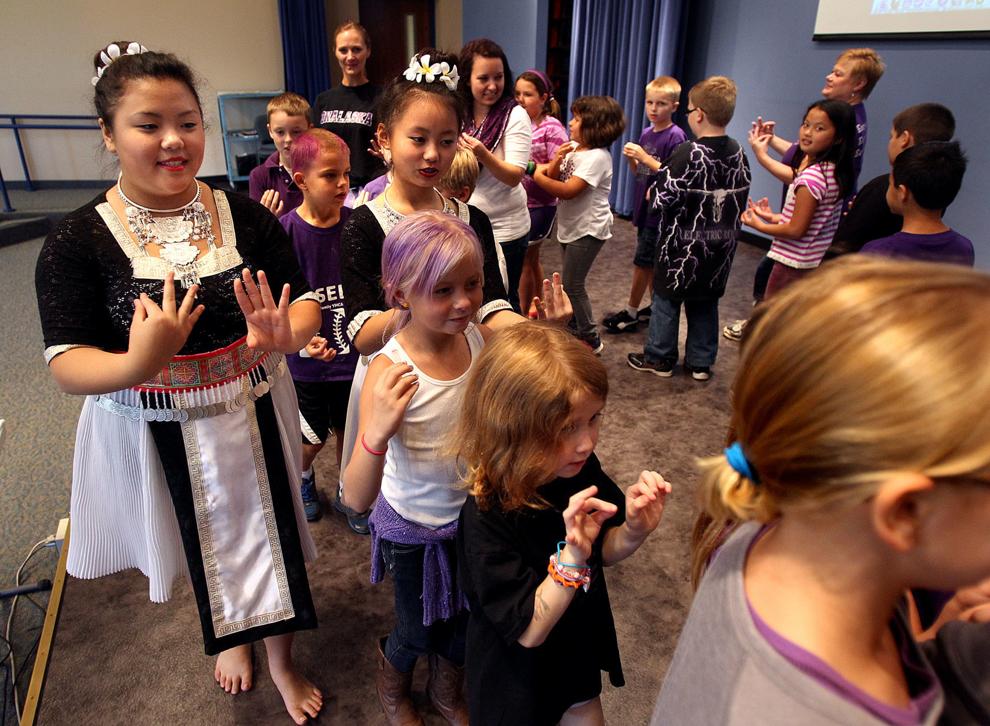 2014: Roosevelt Elementary School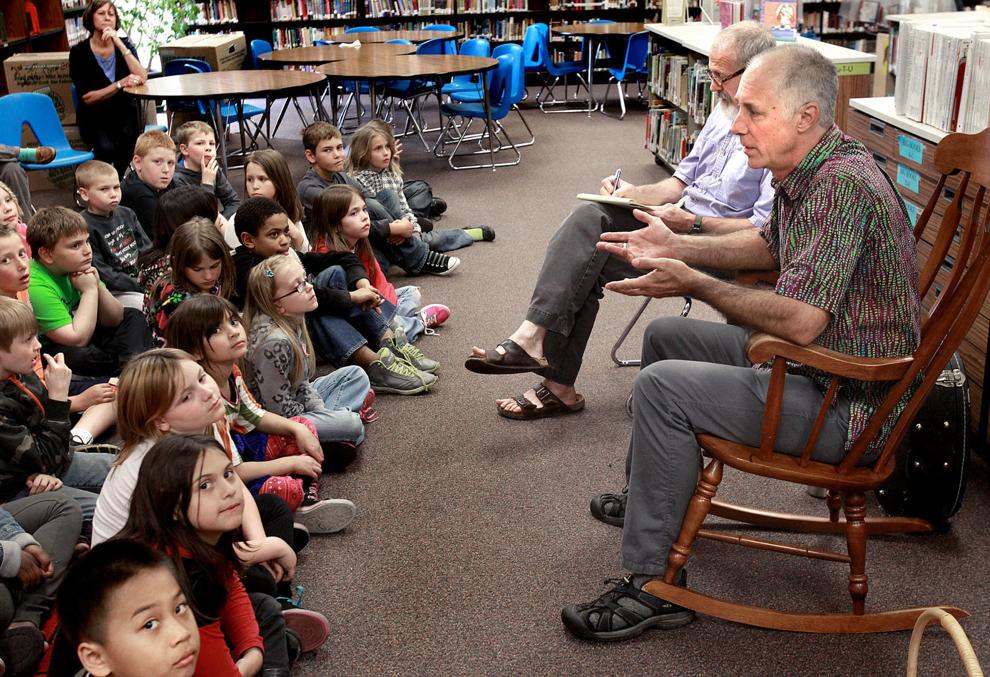 2015: La Crosse Central High School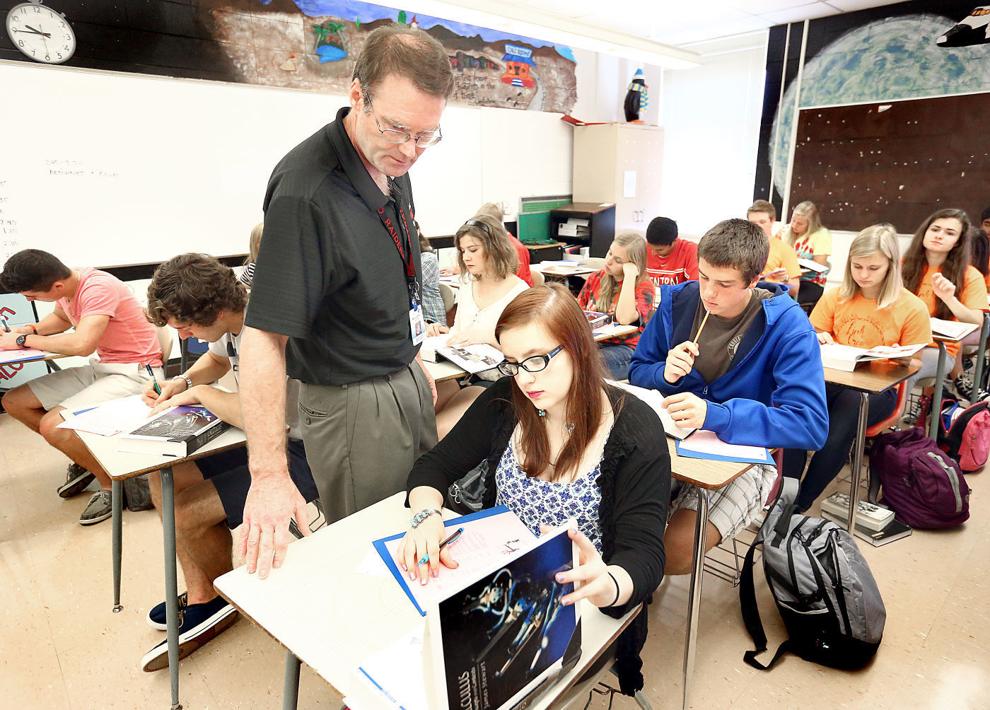 2016: West Salem High School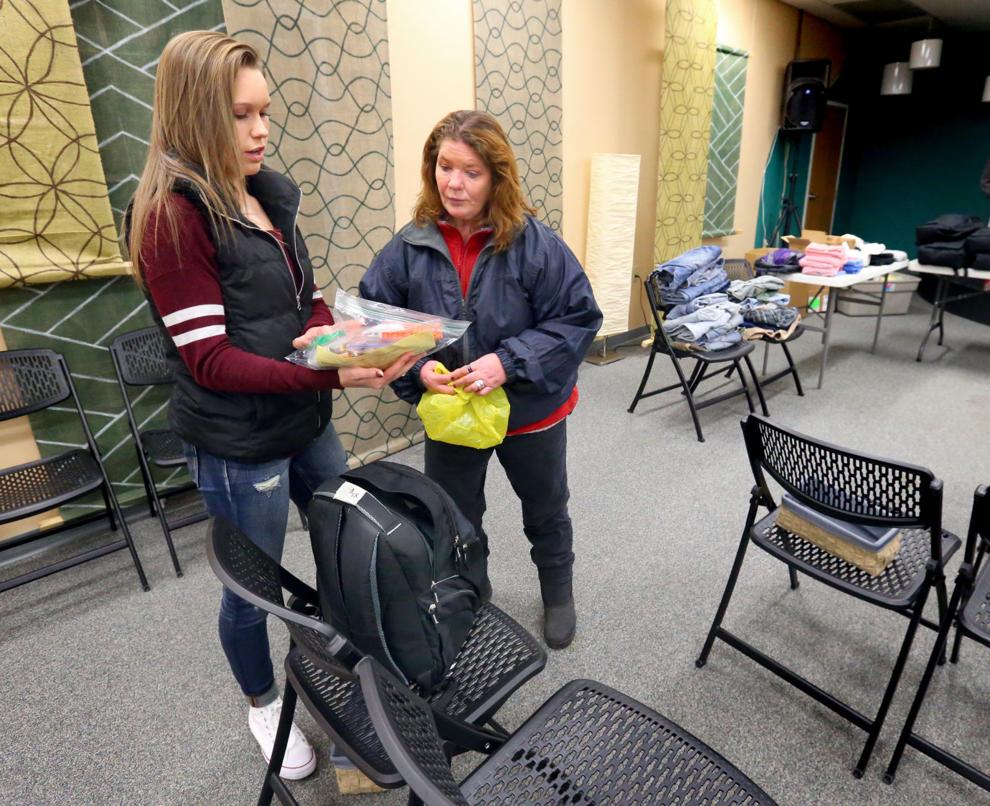 2017: Northside Elementary School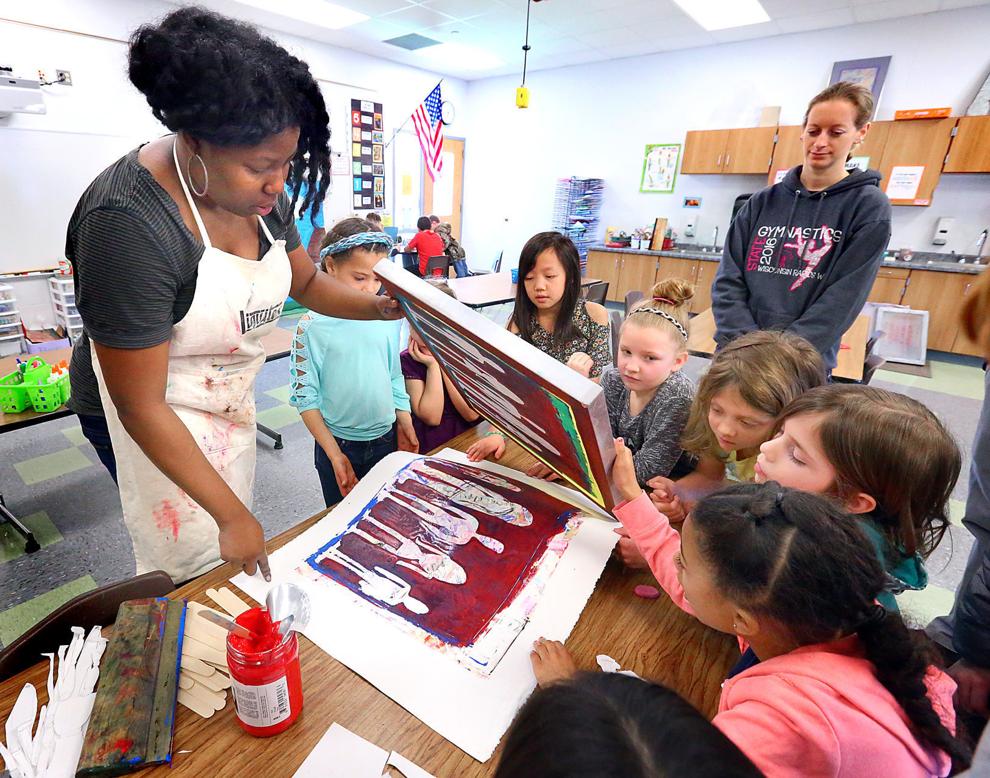 2018: La Crosse Central High School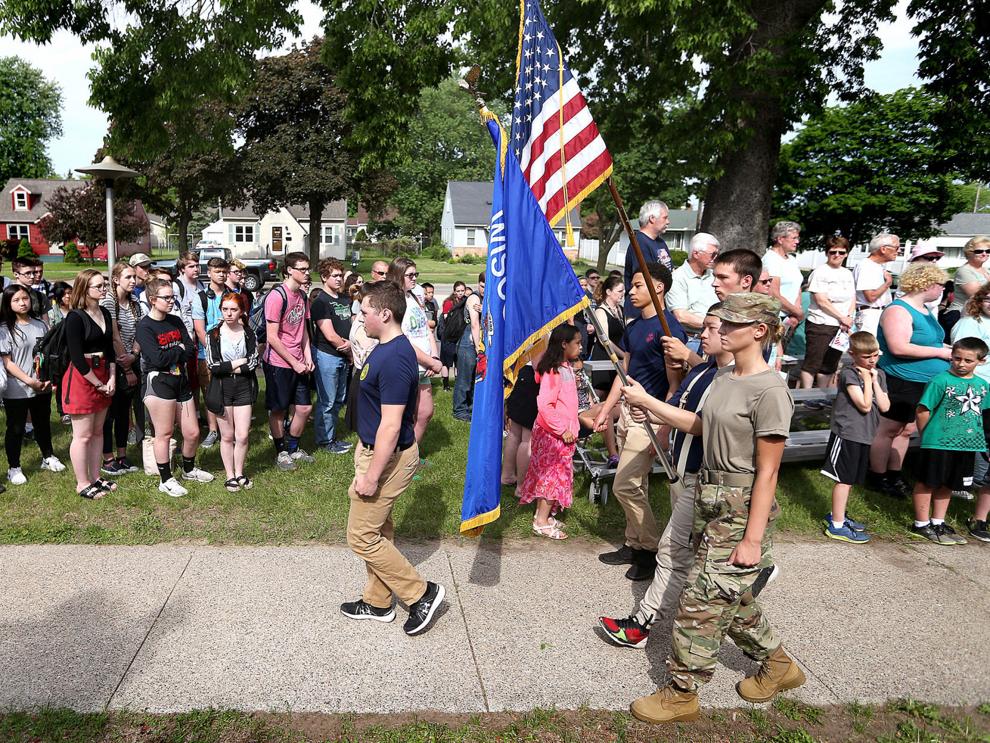 2019: La Crosse Central High School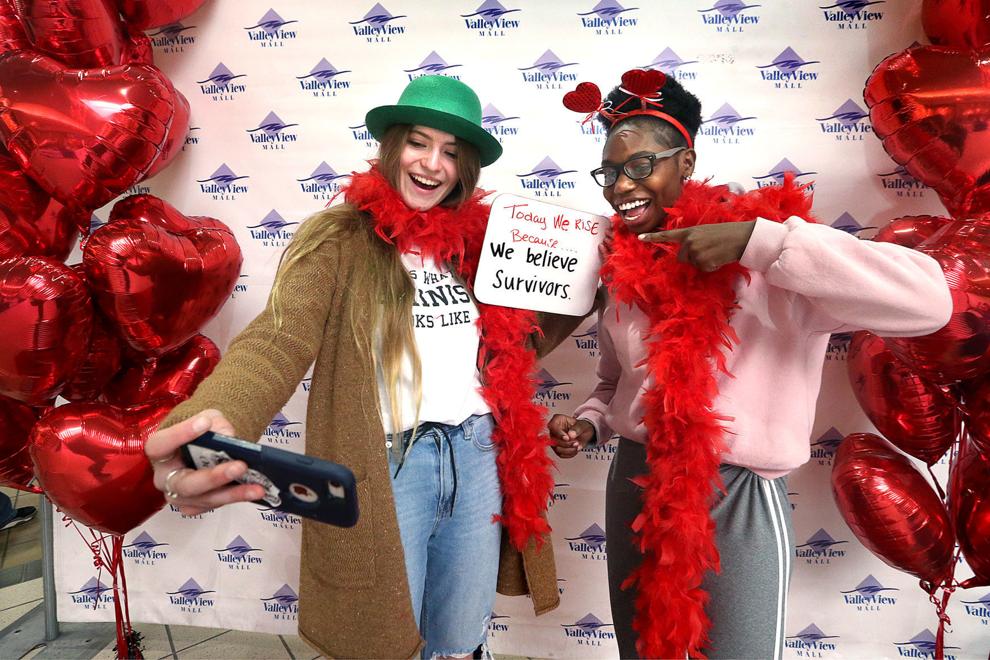 Click here to see lots of familiar faces and places.
Click here to see lots of familiar faces and places.
Click here to see lots of familiar faces and places.
Click here to see lots of familiar faces and places.
Click here to see lots of familiar faces and places.
Click here to see lots of familiar faces and places.
Click here to see lots of familiar faces and places.