When Emily Reid reflects on her life so far, she doesn't like to dwell on the things that have gone wrong.
Through several health crises, the Aquinas High School senior and 2021 Extra Effort winner has persevered, using her adversities to gain a positive perspective on life that those around her have described as a spirit that reaches everyone she meets.
In 2008, at just 6 years old, Reid was struck by a foul ball at a La Crosse Loggers game she was attending with her family. The incident resulted in a traumatic brain injury that impacted her motor skills, and still impacts her memory to this day, something she said will likely be with her "forever."
But she never wanted to be considered different, and found an attitude that helped her navigate the hard stuff — which was helpful when her mom was diagnosed with cancer her sophomore year.
"When my mom got diagnosed with cancer, I really didn't know what had happened at first. I woke up and she wasn't home because she was sent to the ER," Reid said. Her mom's heart had gone into an irregular rhythm, and she had experienced internal bleeding.
"And she didn't come home after that," Reid said.
While receiving treatment and recovering, Reid sometimes wasn't able to see her mom, she said, and their family received a lot of help from friends. But she stepped up as a leader in her household, taking on new responsibilities like cooking dinner and looking after her brother who has autism.
"I would always just check up on him and tell him how our mom was doing OK and that everything would be fine, that she was getting better," Reid said.
Her mom beat the cancer that same year, and through this all, those around Reid said that while she could have gotten lost in the frustration of needing help and being different, she has instead chosen to take on a compelling positive attitude that has radiated to everyone she meets.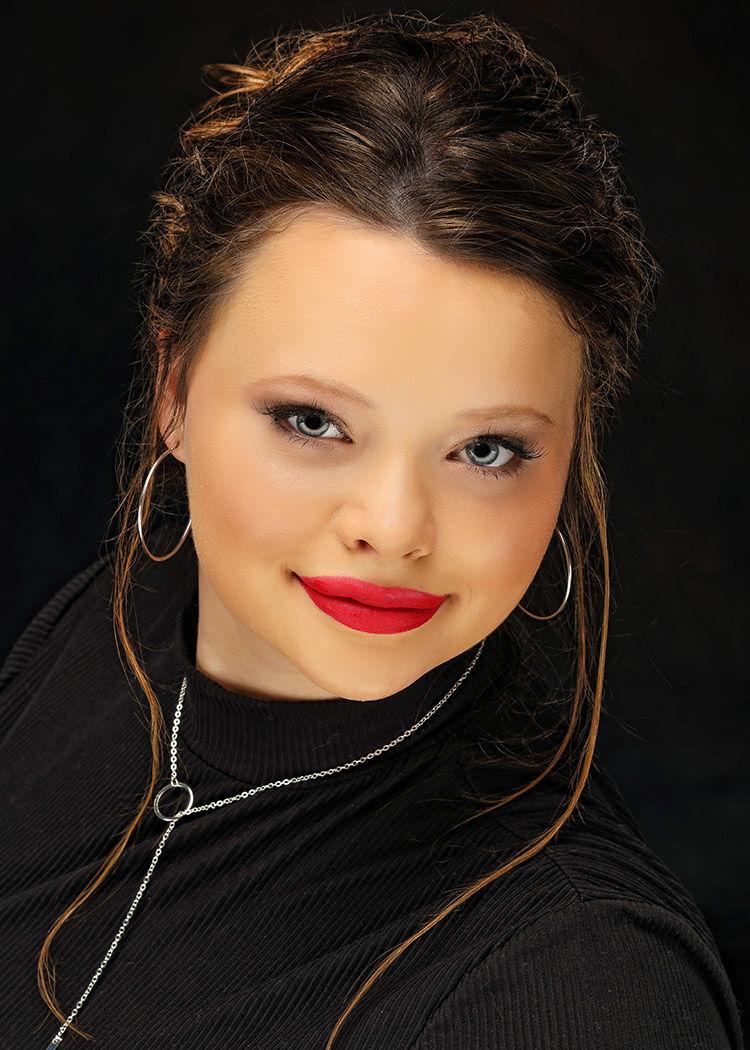 "I'm so proud of her for being such an example of choosing your attitude and continuing to move forward and see the good, see the hope," said Aquinas counselor Ryan Schaller. "Knowing that she has, no matter what the struggle, she has the ability within her and she never gave up on herself, nor did she ever give up on those that wanted to help her.
"She has won the hearts and minds of everyone at this school, and everyone supports her," he said.
"She is just somebody that is just a shining ray of light in this school, and no struggle has ever been able to extinguish that," Schaller said.
At school, Reid has needed different accomodations at times to help her succeed. Particularly struggling with reading and math because of her TBI, when she was younger she would have tests read aloud and notes typed out for her. Now she goes to a separate room to get help on tests if she needs, and gets extra time to complete them.
"Of course at a young age, it was kind of weird being the different kid in the class and having that special, whole system," Reid said. "Kids wondering, 'Oh, why does she get notes but we have to write them out?'"
But Reid has instead learned to embrace the help she needs while working to be more self-sufficient.
"She has always welcomed in the people who support her and worked so well with them, and has just been a shining example to other students about the value of, first of all, accepting help when you need it. And also treating the people in your world with love and kindness," Schaller said.
"Emily has accepted the struggles that the TBI has imposed upon her and she has learned how to not work against it, but work with it," Schaller said. "And she advocates for herself."
Reid said, "I try to stay normal, I don't try to get my head injury to affect me during anything, because I don't want to be seen as that 'person that's different.' As a kid I always felt uncomfortable being that kid that had to get special help for something.
"So I strive to get better at things so that I wasn't that kid where I got stared at or anything. Because to me that made me feel uncomfortable, but for other people's situation, it helps them out," she said. "I just don't want to get help or have the head injury set me back or anything. I want to be as normal as possible."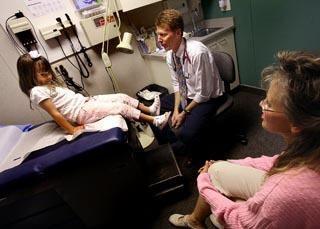 Although Reid has had certain hurdles at school, staff said she has never backed down from trying new or hard things.
"Academically, there is no challenge that Emily will run away from. I think that's one thing that inspires me about her, is that some people will see a challenge as kind of a brick wall, and will turn around and run the other way. Emily will approach that and with support, with help or on her own, she's learned to take brick by brick out of that barrier so she can plow through it eventually, and I think that patience and that resilience and that work ethic is something she developed over time that has just become part of who she is," Schaller said.
A favorite part of school for Reid is band, where she serves as a captain on the color guard. She said it's particularly helped with her hand-eye coordination and gaining use of her left hand again, but that she's also built a lot of positive relationships on the team.
"It's fun. It's like having a team if you're not in sports, but I love the environment," Reid said. "I got most of my friends I have today through my band class, and I love the teacher. She's amazing."
"She was like a sponge, she just wanted to soak up everything she could learn," said music and band teacher Ann Wenzel of Reid when she first joined color guard.
And now as a captain, Wenzel said, Reid has only radiated more enthusiasm.
"She just always has done a great job making sure everybody knew the routine and would just go out of her way to work with kids one-on-one, just always kind of the mother type, just really caring," Wenzel said.
"She is just a joy," she said. "She always took everything in stride, even if things went wrong she would put a positive spin on everything. Just one of those really fun kids."
Reid's positive attitude has very little to do with herself, though, and the unique perspective she's gained and used to get through hard times has been centered instead on those around her.
"I am a person who likes helping people, so that's how I kind-of went with things. I like helping people and so if I didn't feel happy I would think to myself, 'Well, there could be someone out there that also doesn't feel happy," Reid said.
"But I could help them get through it if I can't get through my own feelings," she said.
This strive to help others will now translate into a career for Reid, who will be pursuing a degree in early childhood education at Viterbo University this fall.
"She wants to give back and she wants to educate other children going forward. And her natural kindness and patience is going to lend herself to that profession," Schaller said.
"I think she would be a remarkable teacher. She has the compassion that's necessary to get to know her students and to help them out," Wenzel said.
Reid said she loves "working with little kids. They're just super fun and energetic, and they're just fun to talk to. Kids are just easy to work with. I really like how you can see someone grow through getting certain things and help them, and just teaching them basics. Just kindergarten — how much fun that was, the memories I have from that year, I would love to give kids those memories."
Reid said she was surprised to hear she was chosen as Aquinas' Extra Effort recipient over the other students at her school, a testament of the kind spirit she has carried with her every step of the way.
"You have the decision in life to either have it affect you or you have the decision to kind-of go with the flow," she said. "I decided to go with it."
"I'm so proud of her for being such an example of choosing your attitude and continuing to move forward and see the good, see the hope."

Aquinas counselor Ryan Schaller