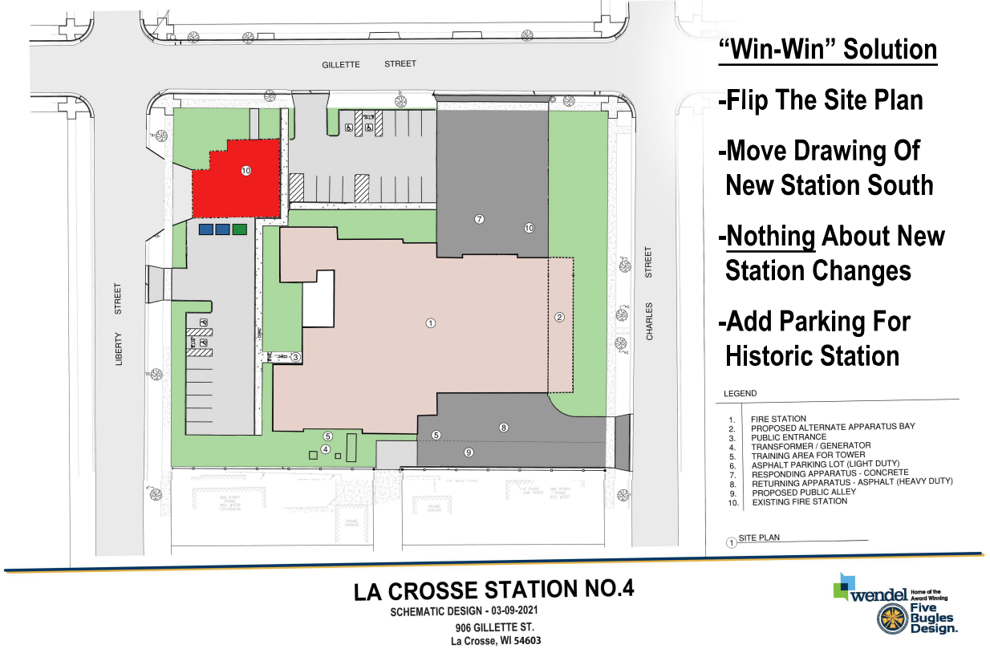 The Preservation Alliance of La Crosse released plans that would allow for the existing Fire Station No. 4 to remain alongside the new facility the city plans to build in the coming years, after community members raised concerns about demolishing the historic building and plans were halted to reevaluate.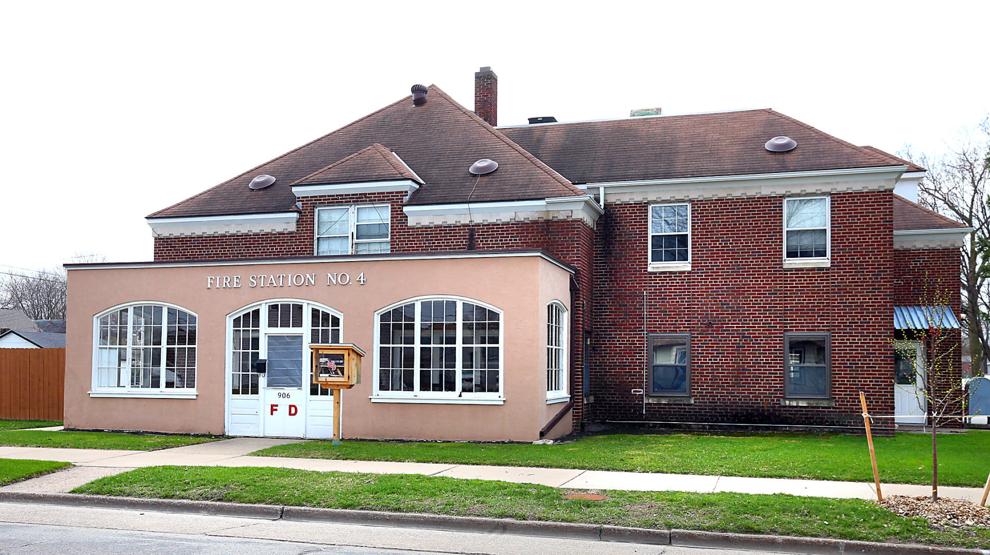 The idea, released Thursday, show a rendering of what they call a "win-win" solution, flipping the site plan so that the new facility would be built on the south end of the lot and no changes would need to be made to the existing building.
"It seems plausible that two buildings could coexist on a city block. So what's the easiest way to make this happen with as little disruption as possible? Ultimately that answer will be up to the city's contracted architects, but PAL is presenting a viable option they should consider," PAL said in the statement.
The city is currently waiting for the La Crosse Common Council to make a final vote, expected Thursday night, on whether to shift funding from the Station No. 4 project to instead begin work on Station No. 2 while officials work out the historical kinks. If the move is approved, a new station can still break ground within the year.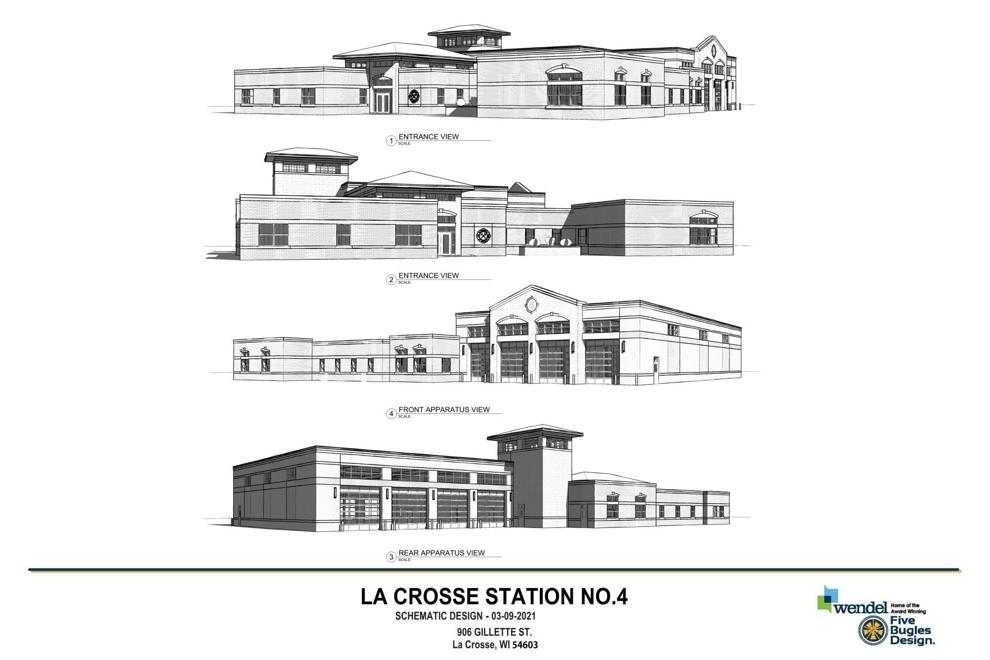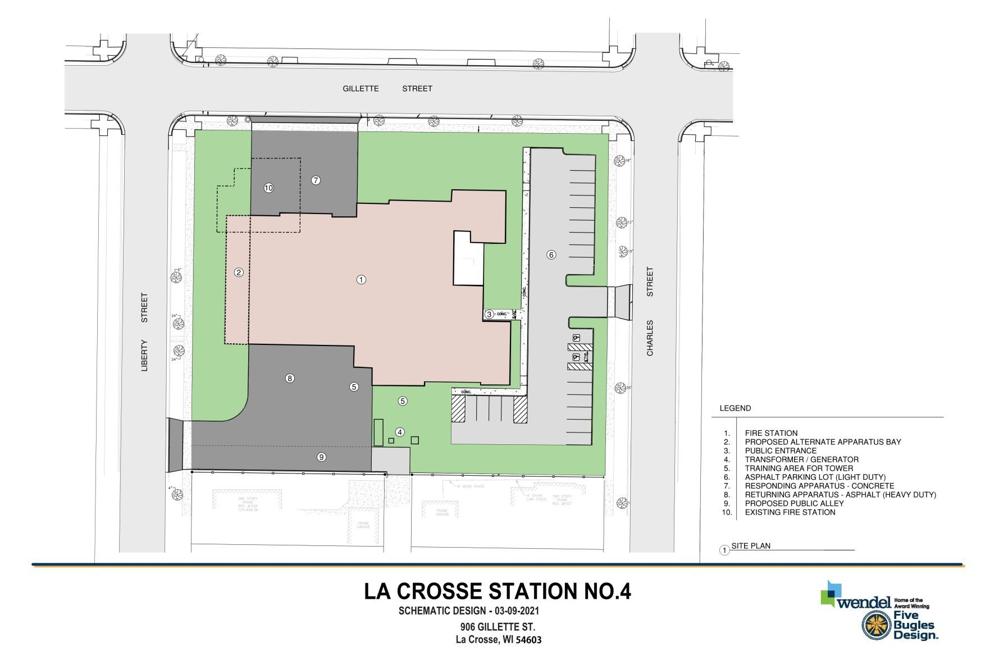 Some North Side leaders have issued concerns about pausing plans for No. 4, which was listed as one of the top priorities for facility updates, but city staff is confident that pausing plans for a year is the best compromise for all involved.
PAL's plan, it said, could save the city money by avoiding demolition costs, and the rendering included was just "one of several possible design solutions."
Any updated designs would be crafted by the city's architects and approved by city officials.
PAL also offered ideas on new uses for Station No. 4 including a firefighter museum, a family-friendly restaurant, an event venue or housing.
"It should not become debris in a landfill. If we work together as a community, historic Fire Station No. 4 can be repurposed and a modern fire station can be built next door," PAL said.
Station No. 4, built in the 1940s, was intended to be demolished later this year to break ground on the new facility, budgeted at $2.4 million.
PAL is also working on getting the station registered with the Wisconsin State Register of Historical Places, which could protect it from demolition regardless of city plans.