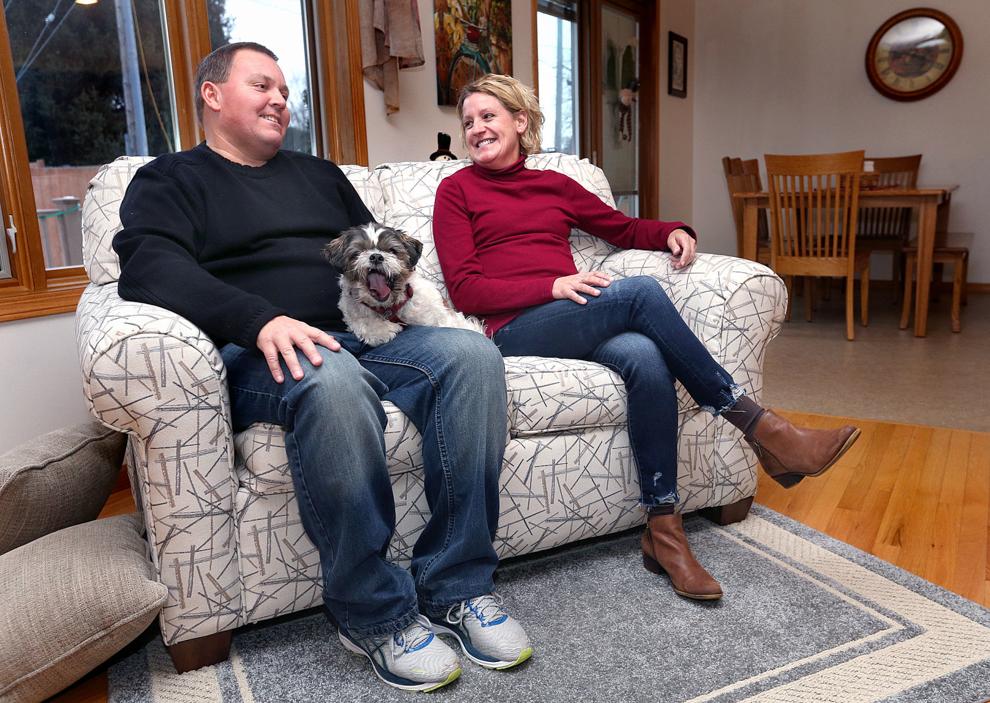 Jeff and Toni Jensen have run across such landmark locations as the five boroughs, the Golden Gate Bridge and Lambeau Field.
And while their most recent miles-long trek in Indianapolis may seem mundane by comparison, it was perhaps the most pivotal of their 12 years of pounding the pavement, marking the couple's 50th marathon in 50 states.
Jeff, 53, and Toni, 52, were both athletic in high school but took some time off from fitness in their 20s, enjoying nights out rather than trips to the gym. But when they reached their mid-30s, Toni decided a lifestyle change was in order, purchasing a joint membership at the YMCA.
"I didn't anticipate this would take us anywhere," Toni says. "But one thing led to another."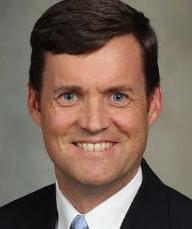 In 2005, the La Crosse couple decided they were up for a challenge and were training for their first 26.2 miler when Jeff suspected he had a stress fracture.
It was just a month before they were due in Disney World for a January 2006 marathon, and Jeff decided to have Mayo Clinic Health System family medicine doctor Mark Brumm look over his potential injury.
What the physician discovered was a surprise to them both.
"He had a huge, very loud heart murmur that any first-year medical student would have known was a big problem," Brumm recalls.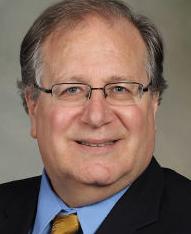 Jeff didn't take the concern seriously at first, continuing to train prior to his echocardiogram scheduled for the following week.
It was the very day he and Toni were supposed to leave for Florida that he met with a surgeon, who told Jeff he would need an operation for a faulty heart valve.
Just 39 and having not experienced any symptoms despite having been born with a bicuspid aortic valve, Jeff, a respiratory therapist at Mayo, was shocked.
The aortic valve, one of four valves that regulate blood flow through the heart, separates the left ventricle from the main artery. When it functions improperly, blood flow can be inhibited and force the heart to work harder, causing shortness of breath, fatigue, chest pain, irregular heart beat or possibly heart failure or cardiac death.
Tissue heart valves can be harvested from a pig or from the sac that surrounds the heart of a cow. Sometimes mounted on a stent, the tissues are neutralized and treated to prevent the human body from rejecting them. Some patients find tissue valves have benefits over artificial valves, as they don't require long-term blood thinner medication to reduce the speed of blood clotting, with patients generally needing only to take a daily aspirin.
Due to his athletic lifestyle and fears of subsequent injury potentially resulting in brain bleed, Jeff opted for a bovine valve for his surgery at Mayo Clinic Rochester.
Recovery was smooth, and as soon as he was given the OK he resumed running. Almost exactly a year later, Jeff and Toni made the trip to Disney World and completed their first marathon in about five hours, finishing just three minutes apart. Jeff donated his medal to Mayo Clinic in Rochester, where it is displayed in a cabinet on the hospital's sixth floor.
"They fixed me," Jeff says of gifting the prized medallion.
The next year, Toni, employed at American Benefits LLC, and Jeff returned to Florida for their second marathon. After a suggestion to join the "50 Marathons in 50 States Club," the adventurous duo amped up their running, tackling up to nine marathons in a single year and averaging six annually.
Their faithful running shoes have traversed courses with spectacular views and special significances, including the Bataan Memorial Death March commemorative run in New Mexico.
"They all have kind of their own unique meaning," Toni says, adding, "I don't know that we would have seen the United States had we not started running."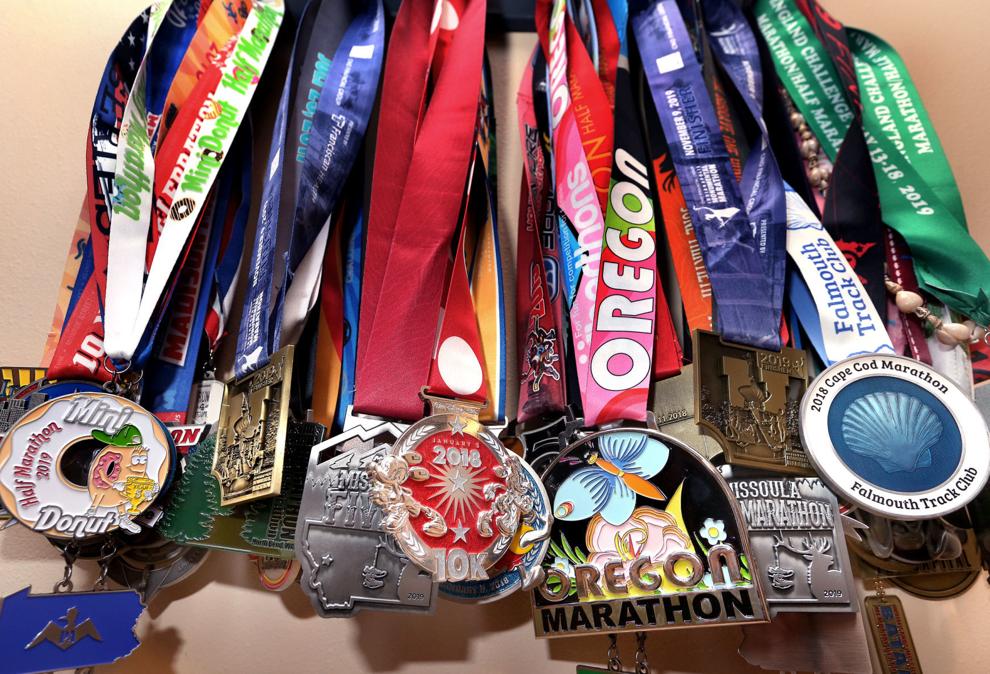 On Nov. 9, the couple crossed the finish line in their 50th state, marking marathon 56 for Jeff and 66 for Toni. A crew of about 20 friends accompanied them for the Indianapolis Monumental Marathon, some lacing up their own sneakers and others serving as cheer squad on the sidelines.
Other than a few stress fractures for Toni and a broken foot for Jeff, any wear and tear on their bodies has been minimal despite their high-impact regimen. However, Jeff's cardiologist, Dr. Charles Cagin, expresses concern about his patient's exercise level.
"I would prefer he not do it, you betcha," Cagin says. "It's a strain on his heart. It's a strain on anyone's heart. Extreme athletics are hard on anyone. I do not recommend he do this, but he personally decided he wanted to do a marathon in every state of the union ... (I told him) if you're going to do it, do it slowly, be intune to what your body is telling you and definitely don't get into a sprint with the guy next to him."
While he advises against capacious high-impact fitness, Cagin says Jeff's approach is reasonable, with his patient sticking to workouts of generally under an hour a day and setting his own pace in distance runs.
At his recent appointment — Jeff checks in with Cagin annually — Jeff was in good health and his replacement valve was holding up well. Like most with a bovine valve, he will likely need another surgery in his lifetime.
Toni says she is appreciative of Cagin's medical opinion, but notes, "You've got to live life in the moment and do the things you love."
Adds Jeff, "It's like a car: you change a valve on the car but you still drive it."
Running has brought the couple closer, with a commitment to finishing marathons side by side, even if it means one of them has to backtrack a few kilometers. They have met amazing, inspiring people and run in support of causes close to them. For Toni, running is also a way to honor her brother, who lost his life to suicide in 2010.
Next week, the couple will retreat to Florida for a post-holiday excursion, and while there is no marathon on the docket, they don't plan to take a vacation from exercise. In their 50s and the best shape of their lives, anything short of two dozen miles is a walk in the park.
"26.2 miles is nothing for me — I wouldn't have been able to say that 20 years ago," said Toni, who has set a goal of 100 marathons for herself.
Jeff has no number in mind. Medals are nice, but it's the feeling he gets from fitness that motivates him. Brumm marvels at Jeff's unwavering endurance 12 years post surgery.
"The determination he has had despite having that heart valve problem is amazing," Brumm says.
---
From Tribune files: Christmas ads from 10 La Crosse stores you'll never shop at again
1963: W.T. Grant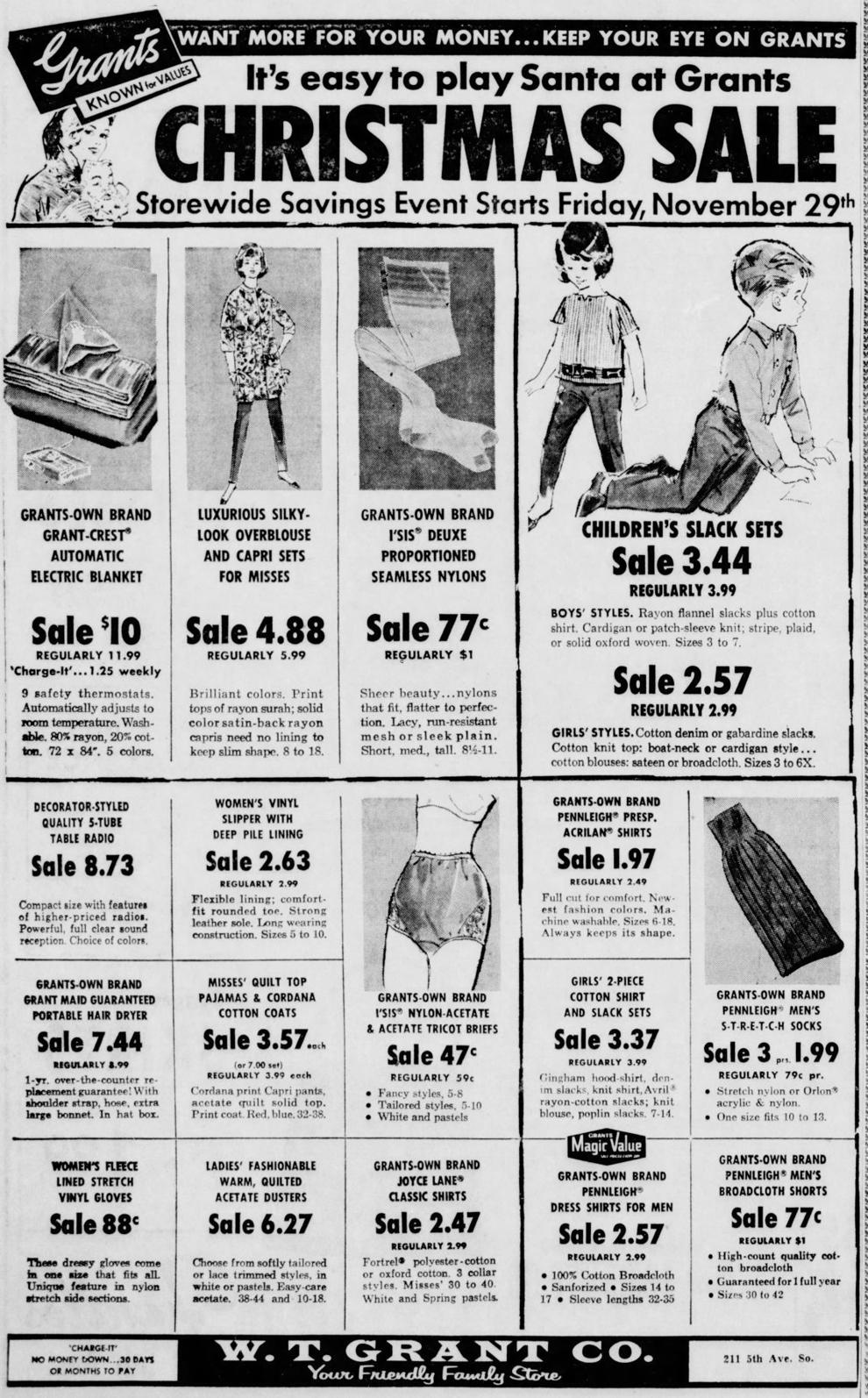 1968: Woolworth's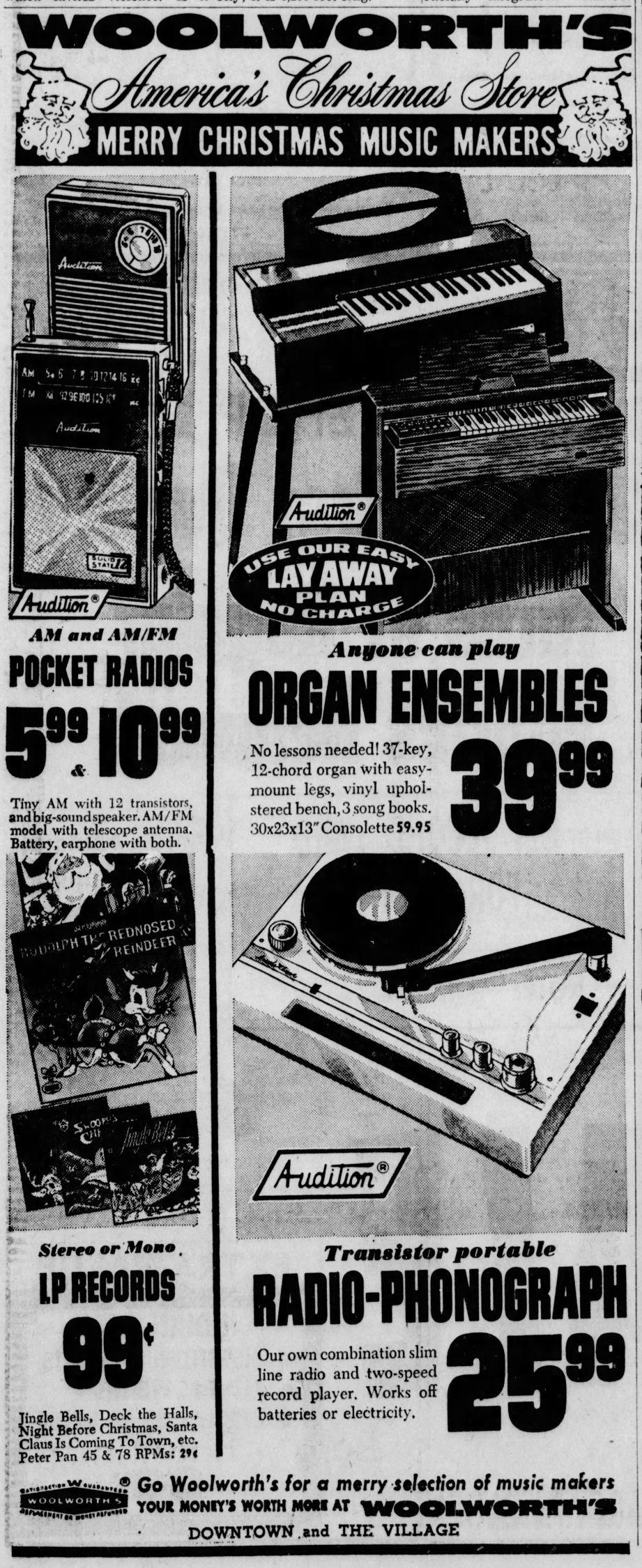 1975: Doerflinger's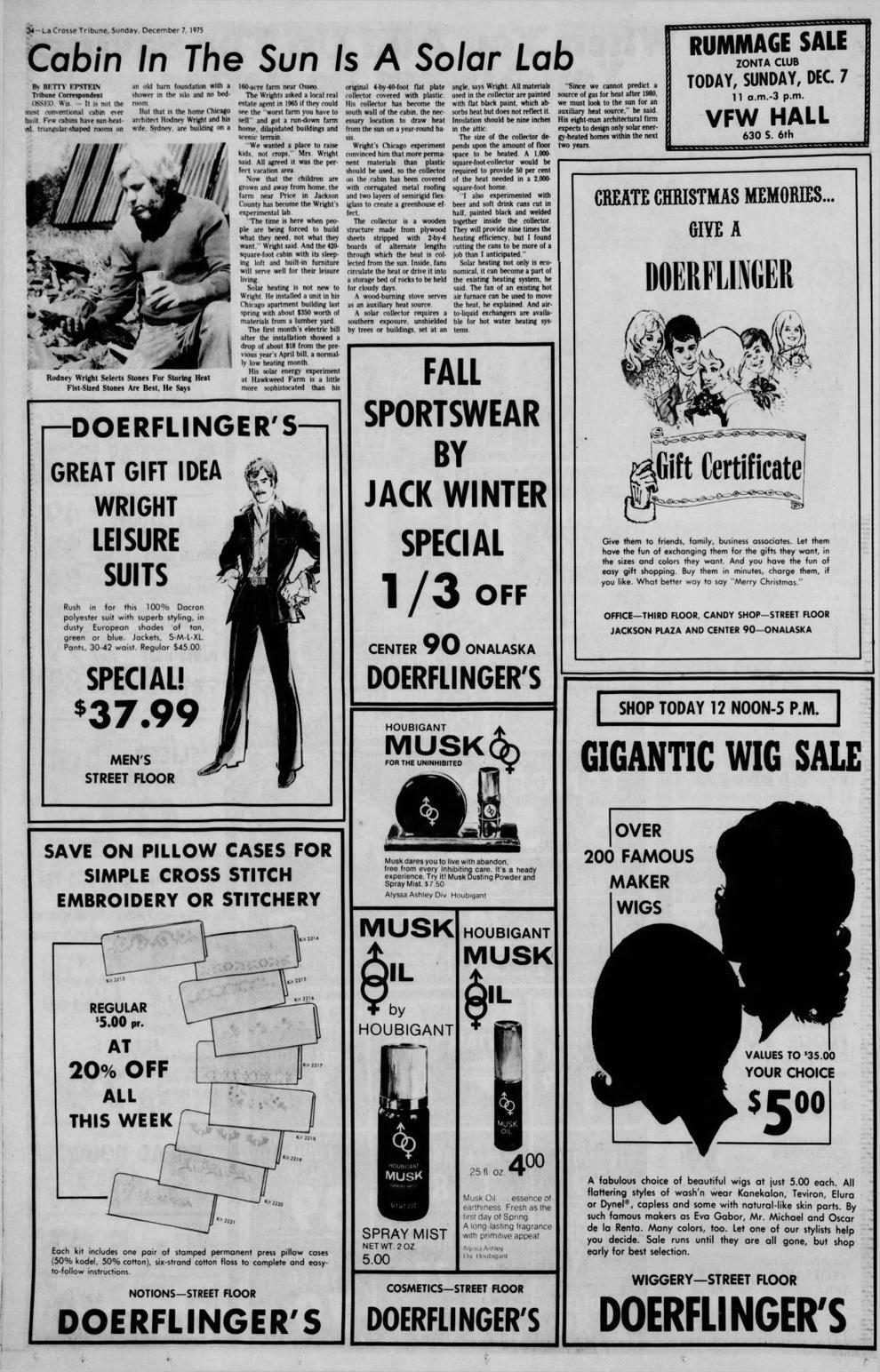 1975: Jupiter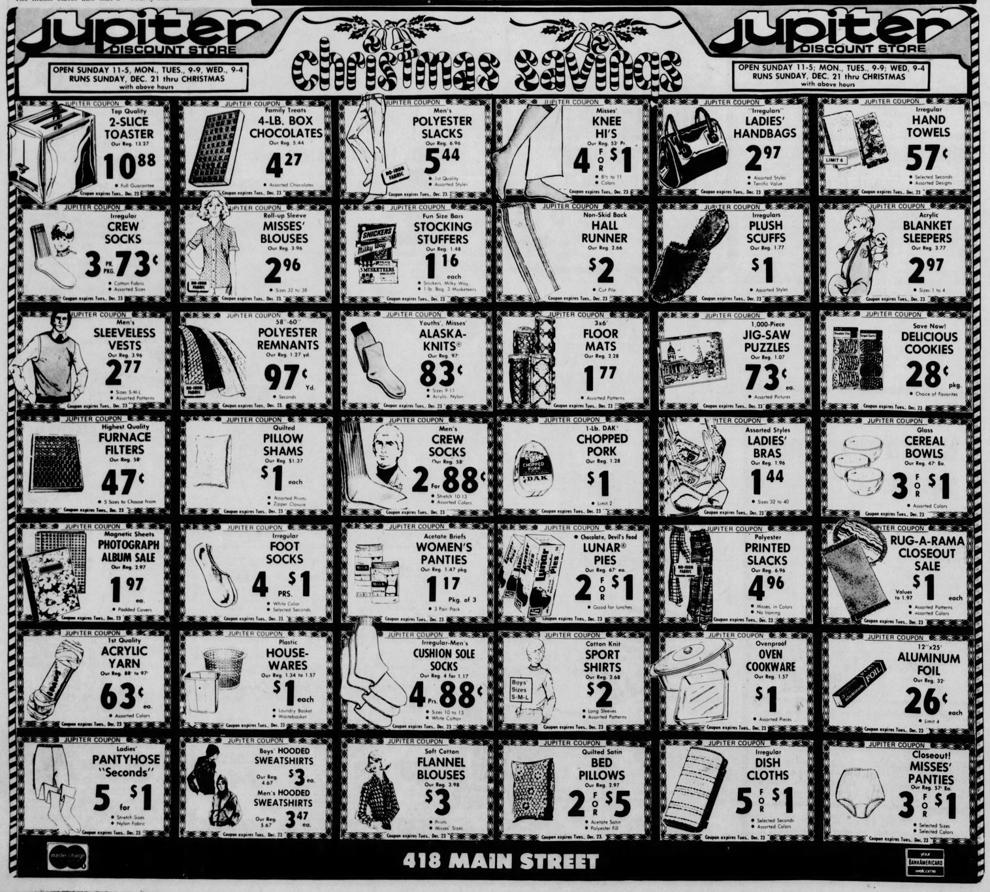 1976: Sears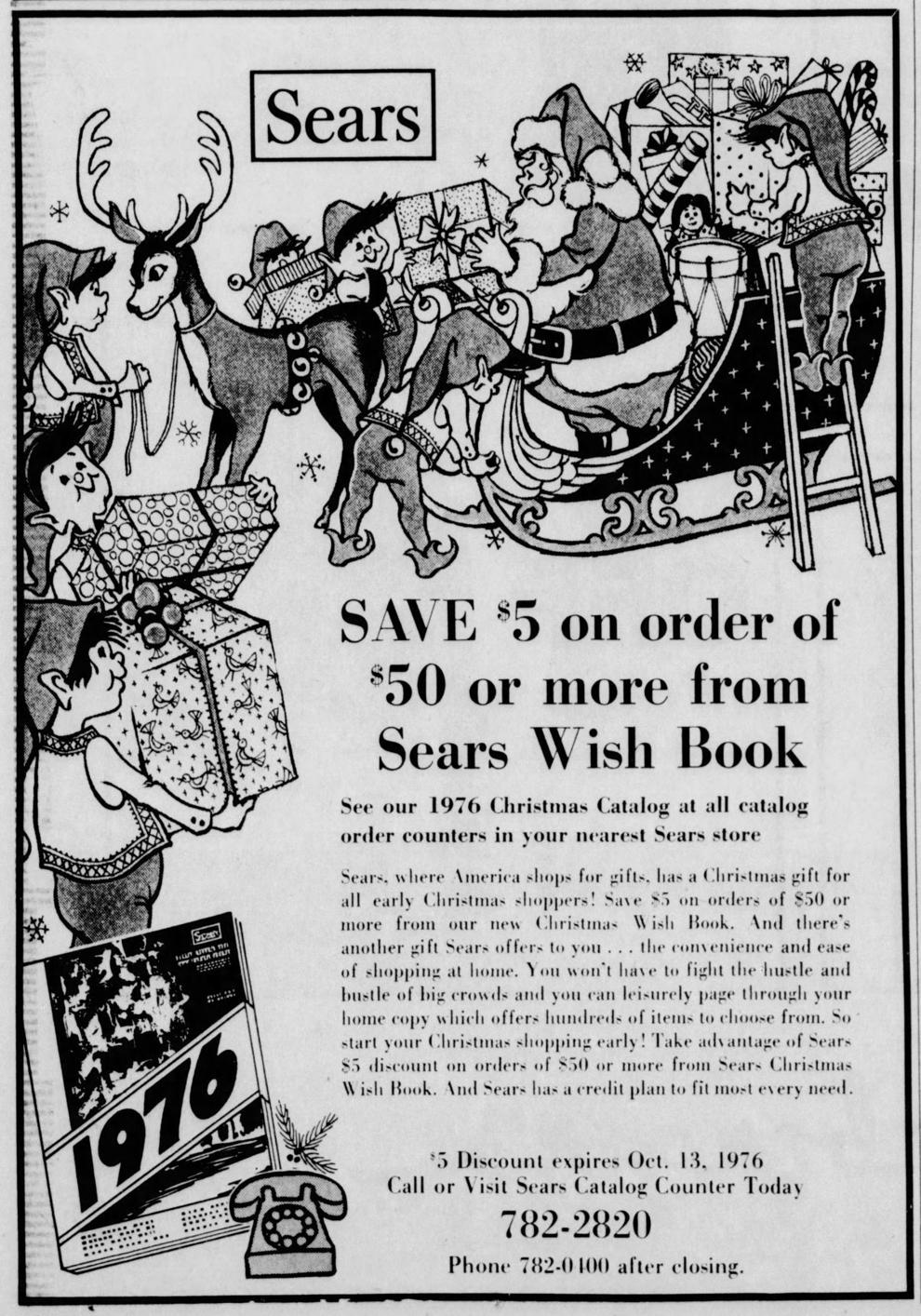 1980: Kmart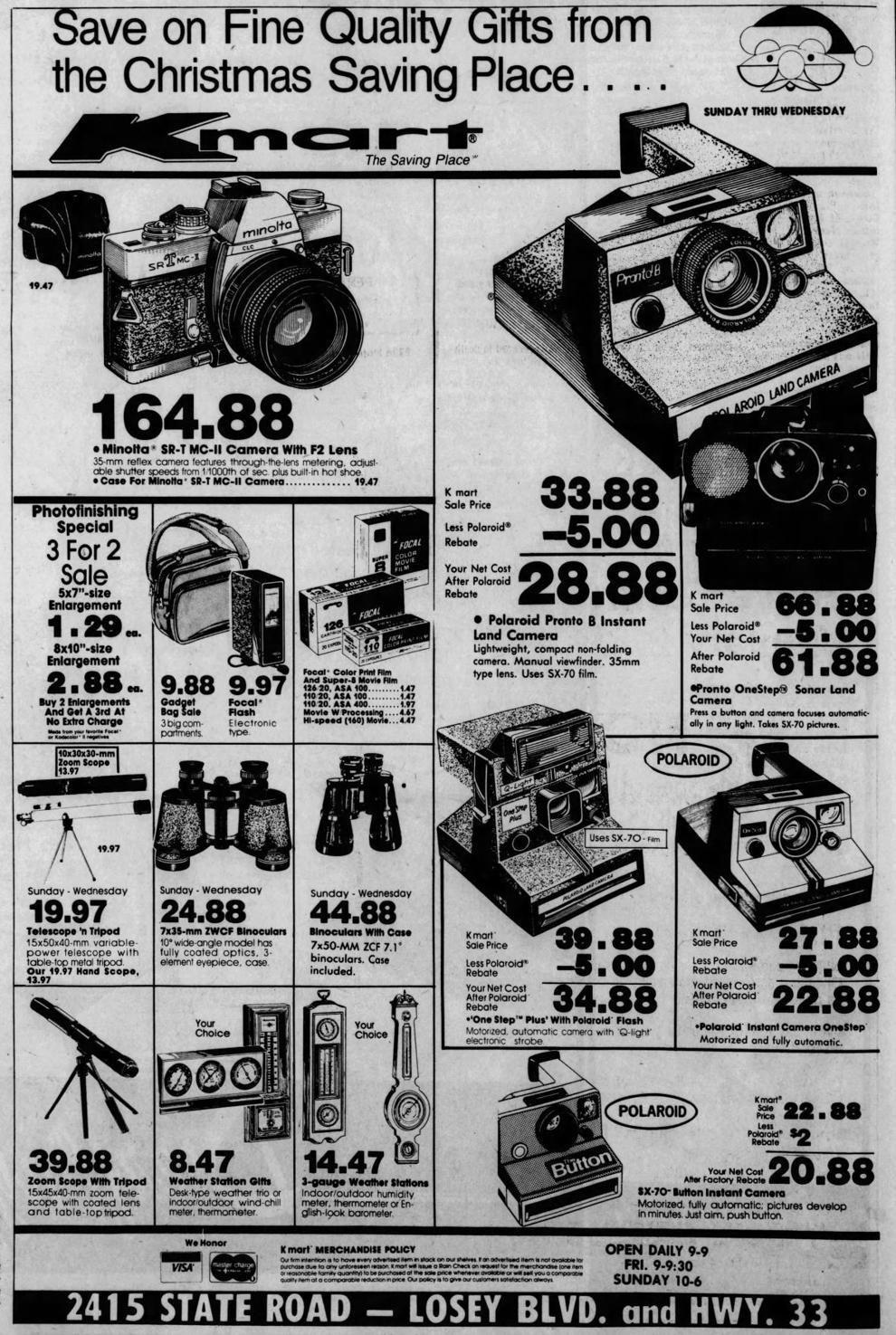 1984: Wettstein's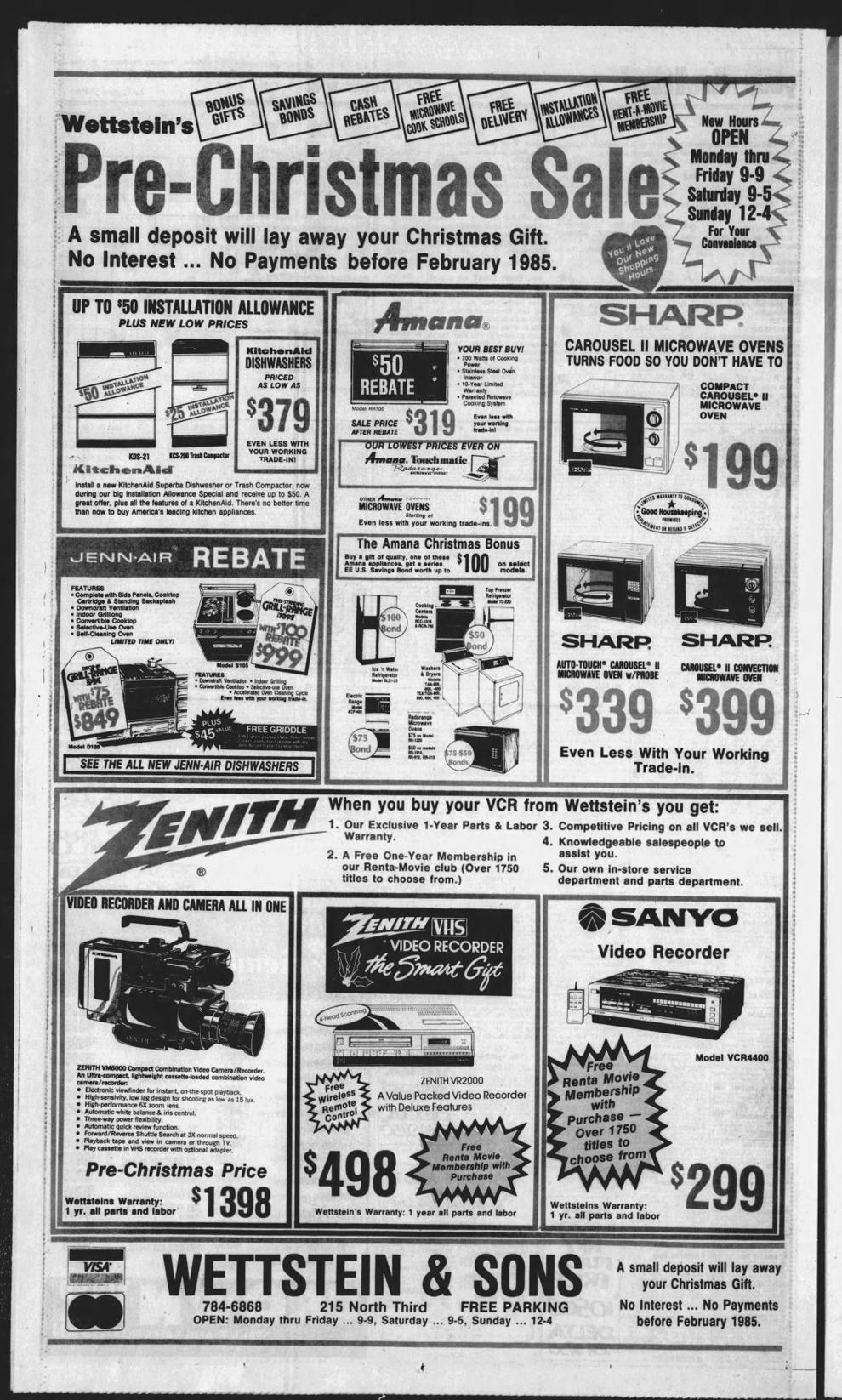 1986: Dayton's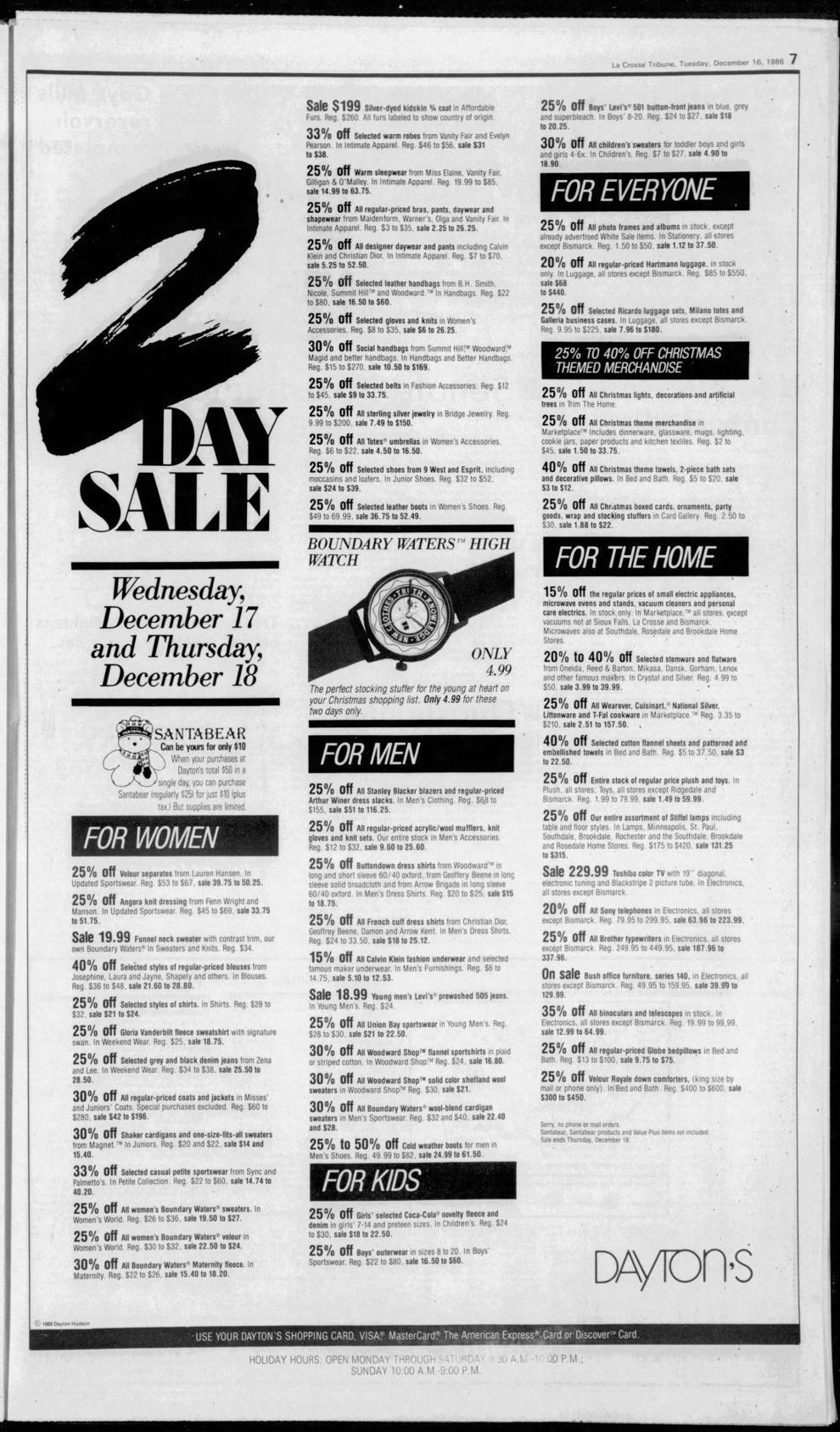 1986: Shopko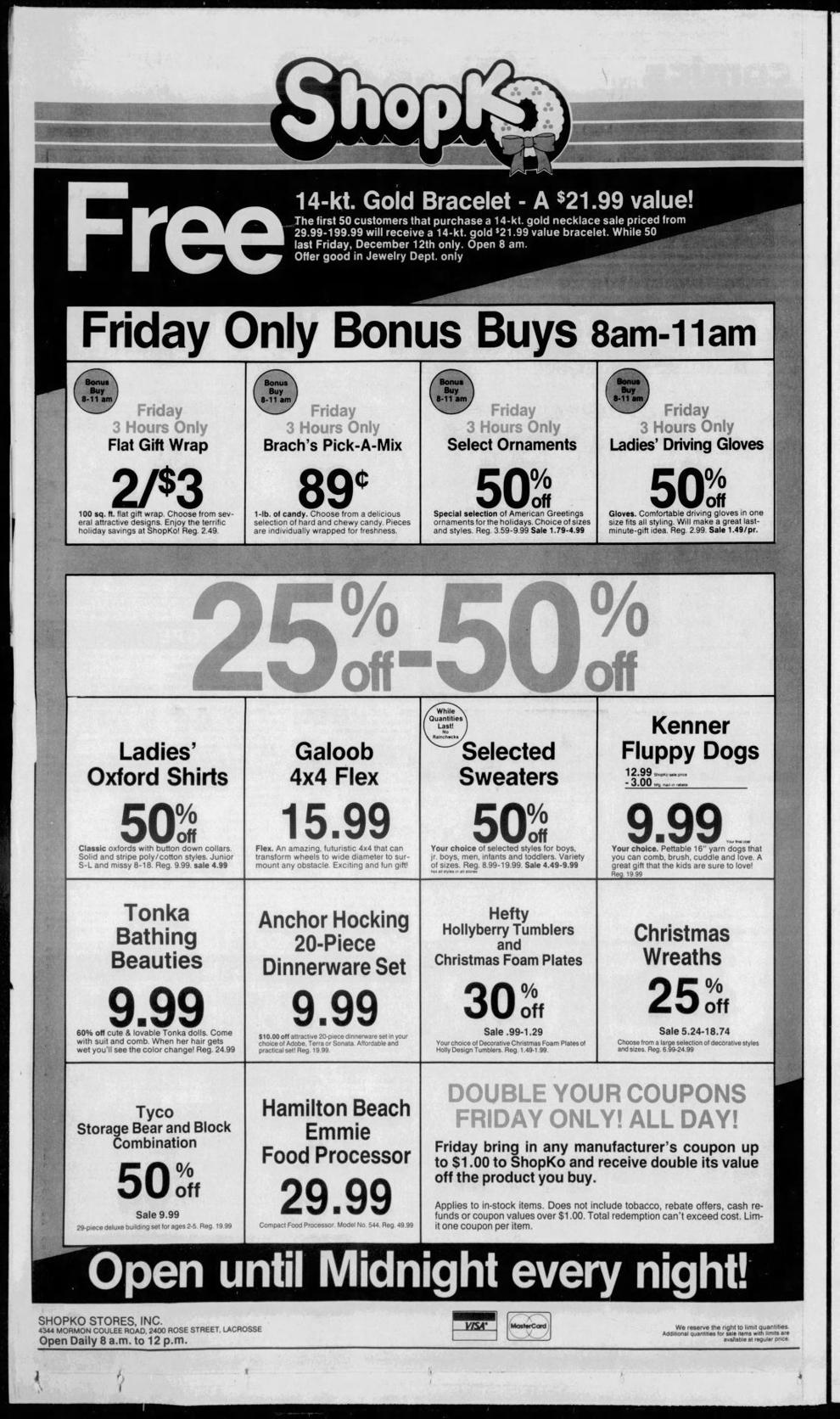 1993: Herberger's
Here's a look at some former area restaurants that have closed for good.
Here's a look at some former area restaurants that have closed for good.
Discover what the best holiday deals were at Osco Drug, Woolworth, Montgomery Ward, Jack Robinson's TV and Sales and Service, Doerflinger's, R…
We found ads from Skogen's, Amundson's, Kmart, Quillin's, Cub Foods and many other grocers in our region.
Here's what was on the menu at Louis Bantle's, Party House, Ridgeview Inn, The Stoddard Hotel, The Fireside and other area eateries.
You might be surprised when you see some of the prices for televisions, stereos and computers.